Hey guys!
I have always been on the fence when it comes to wearing high waisted trousers – denim or disco that is. It is one of those trends I always liked to see on others – more specifically girls on the thicker side, but never had the guts to try it myself.
These high-waisted Guess denim have been in my closet for quite a while and by that, I mean years. I don't recall ever wearing them – not once. I still have not worn them anywhere but decided to snap a few pics after playing dress up over the weekend. Some may think this trend is played out but we all know how things are in the fashion world; it will be back. So tell me what you guys think. Is it a go or make it stop?!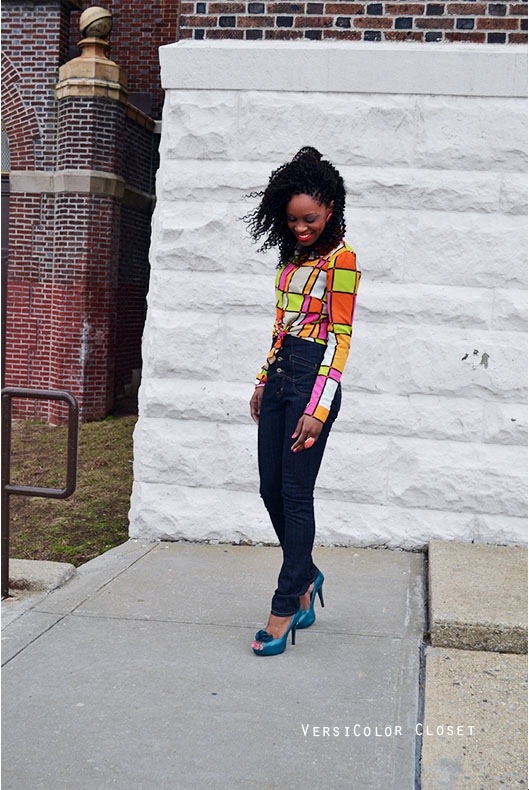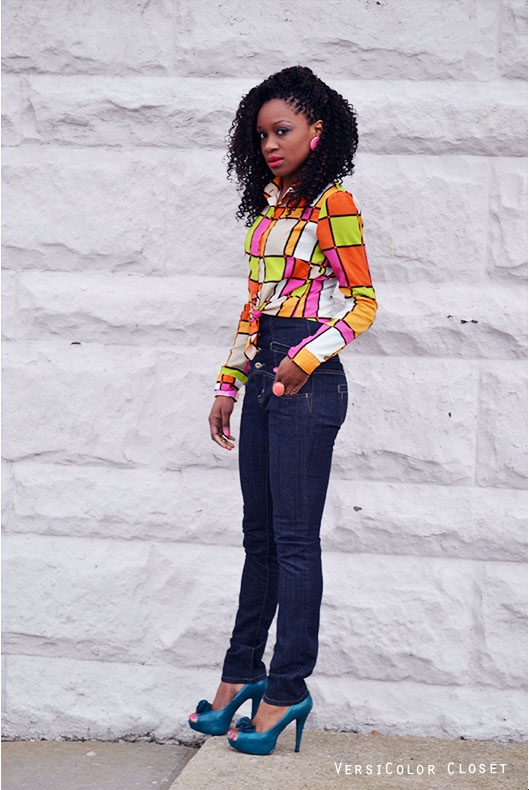 Outfit details: Color-block blouse: Love culture (last season) | High waisted denim: Guess (old) – more current high waisted disco pants are available in a variety of colors at American apparel | Open toe pumps: via Charlotte Russe | Earrings: c/o Delightfully sweet & crafty.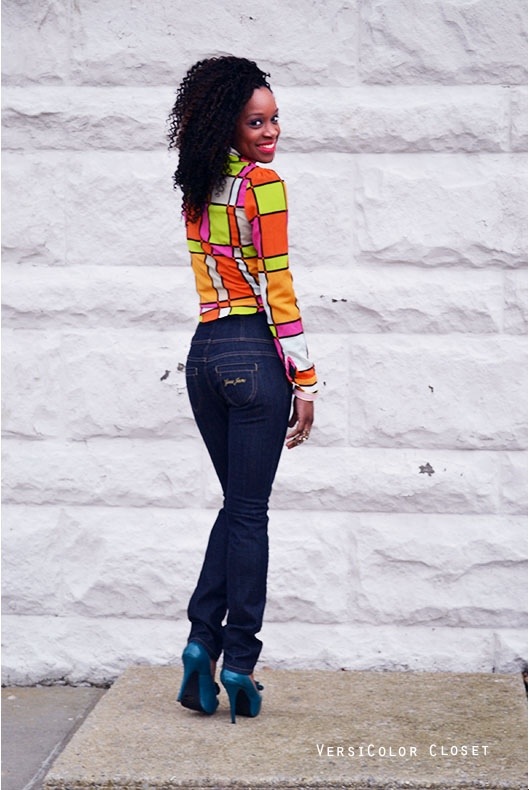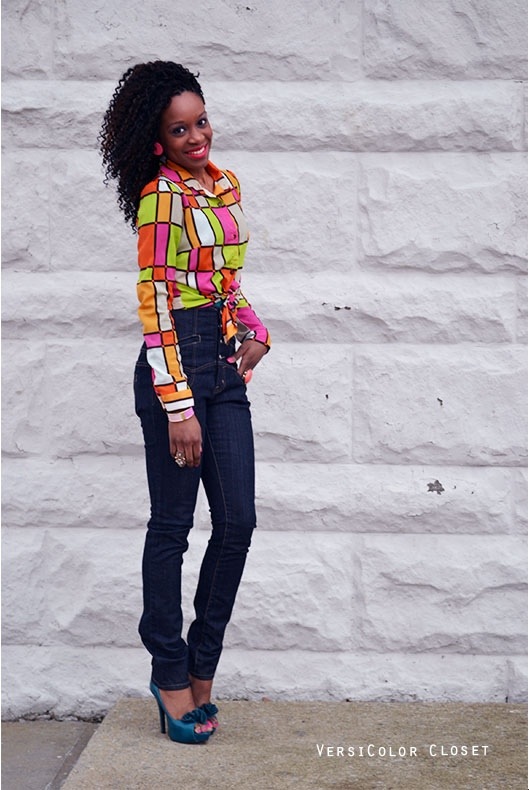 "Be happy with what you have and are, be generous with both and you won't have to hunt for happiness." – William Gladstone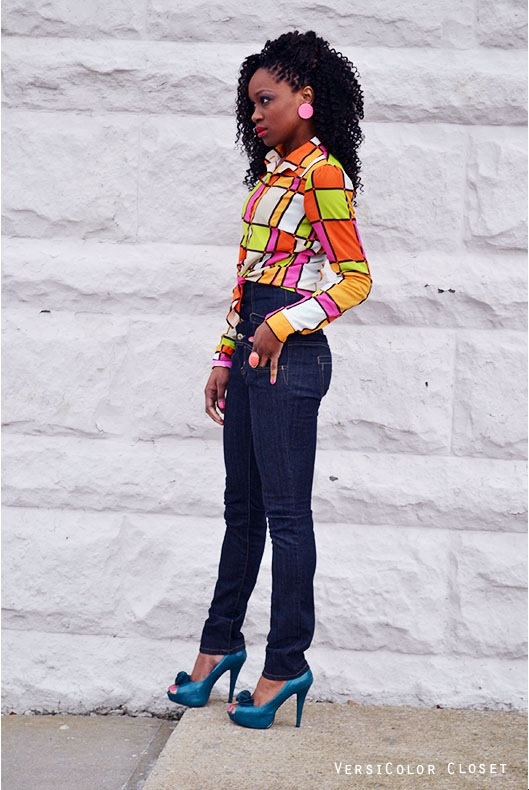 Thank you all for stopping by. If you like the blog, don't forget to subscribe. I can also be found on Facebook or on Instagram & Twitter @versicloset.
Big thanks to my photographer Nathalie for the pictures. Be sure to visit her Facebook page.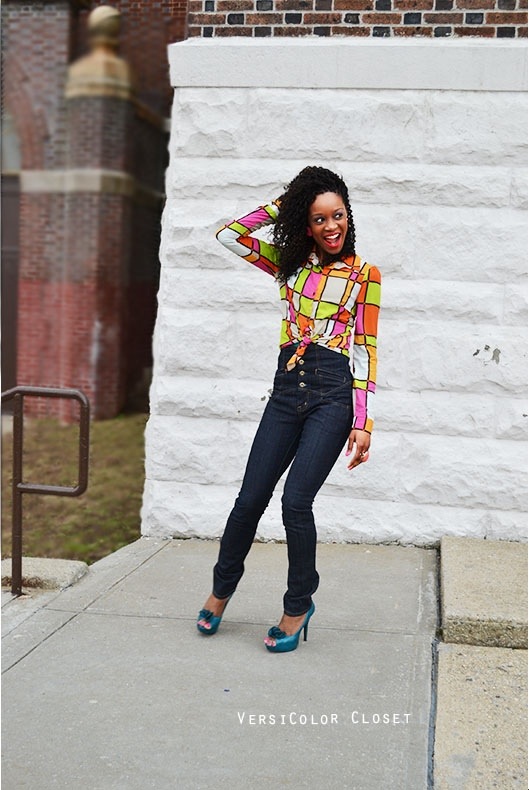 Life is short, so create your happiness!
Love,
Edwina