"Success is not the result of a spontaneous combustion; you must set yourself on fire" -Unknown
I thought these shorts were so cute and different (They have a coral and black waistband) when I first spotted them at Forever 21. I decided to leave them because I already have white shorts. A few weeks later, I went to another F21 store and they were the first thing I saw. The fashion gods were OBVIOUSLY telling me that at just $17.80, it would be a crime NOT to get them. So yeah! To the register I went. Lol!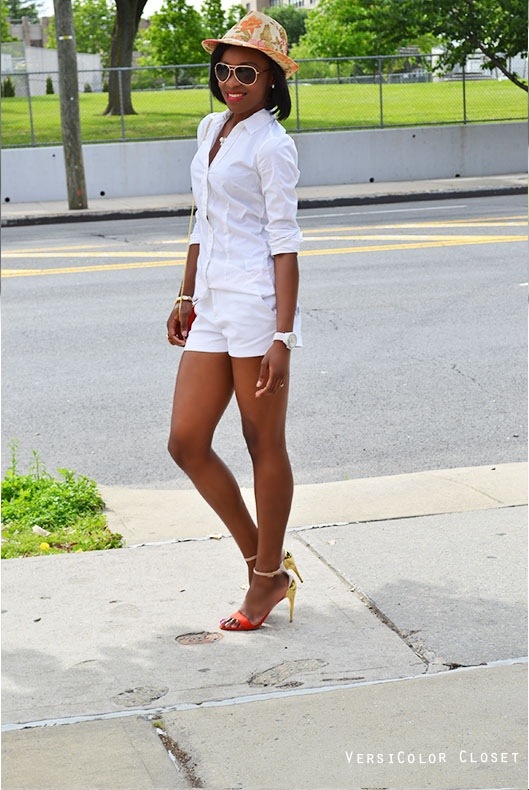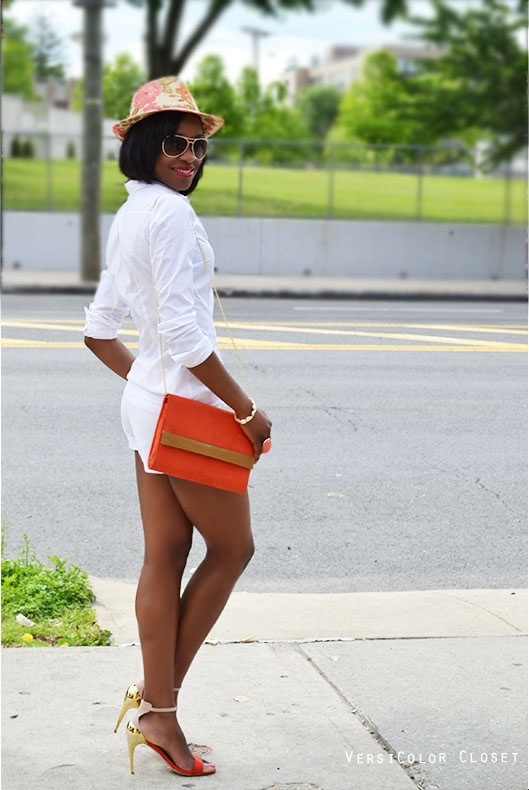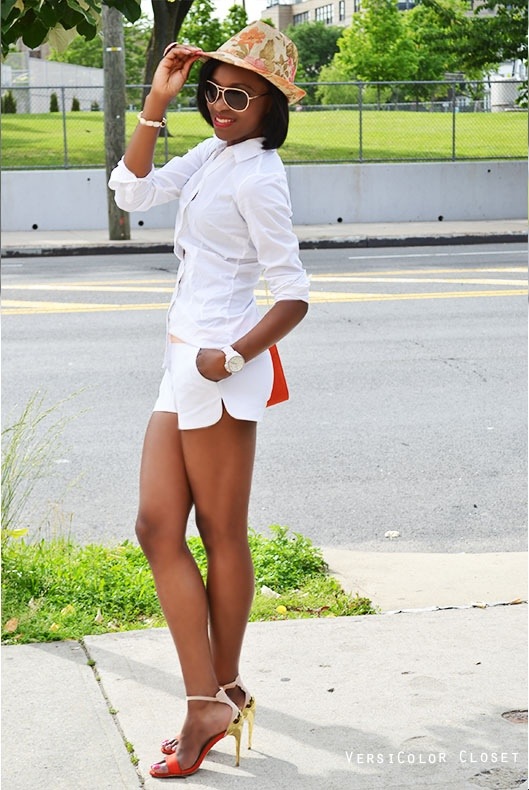 I decided to keep the look simple with a white button down. You guys have seen the blue version of these Zara heels in my birthday post here and also here. I've been wearing them everywhere so I couldn't have been happier when a dear friend got me the orange ones as a birthday gift. These shoes are so stylish and comfortable (and not too high for those scared of high heels; I'd suggest going a half size down though – I usually wear an 8.5 but the 8 fits perfectly and the strap does not squeeze my toes). Highly recommended! After all, the one fashion rule that I abide by is "If the shoes fit, buy them in every color":-)
Outfit details:
H&M button down | H&M clutch (endless choices here)| Forever 21 shorts | Zara heels (available in coral, blue and black)| Aldo ring | Aldo sunglasses | Floral fedora is from a local boutique – similar here.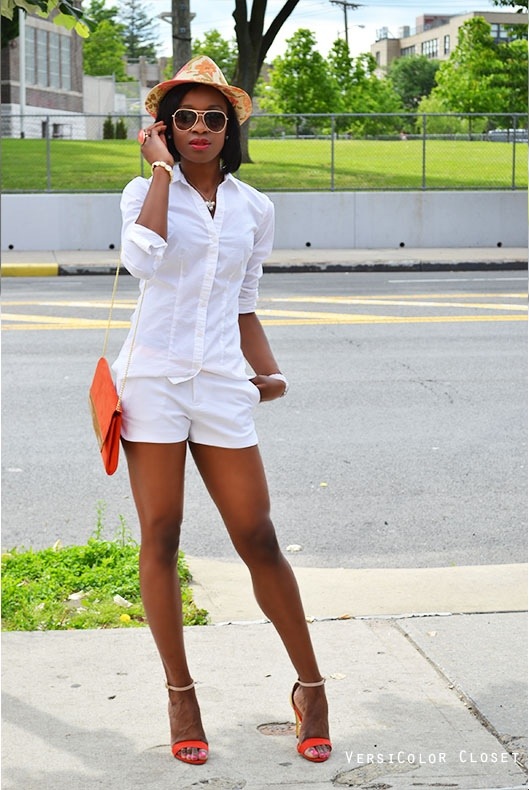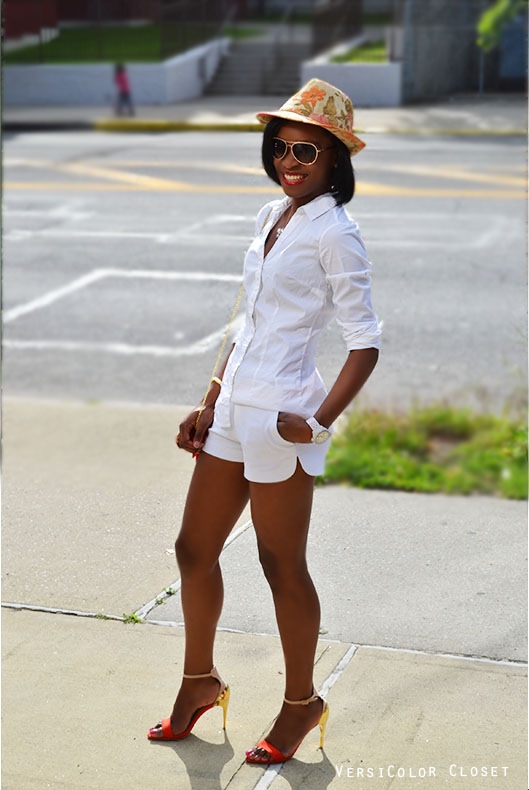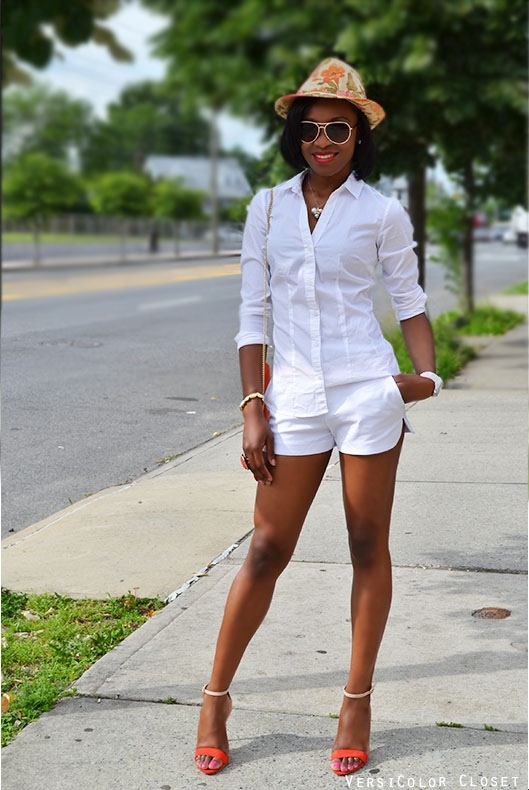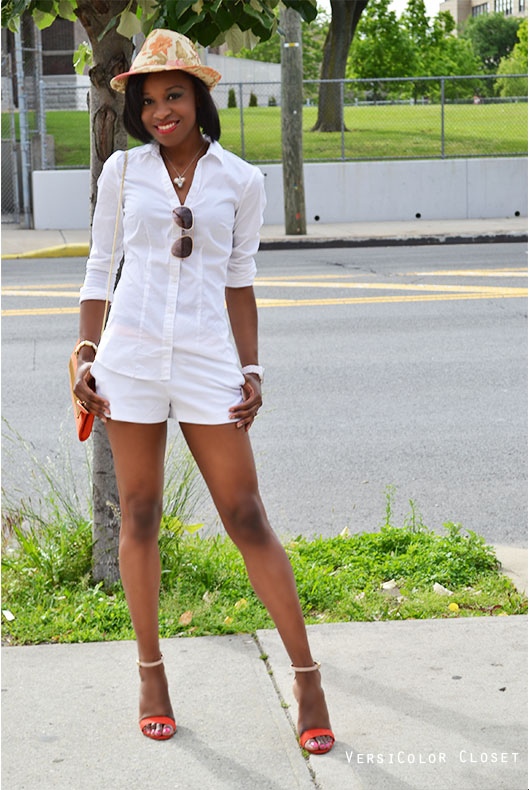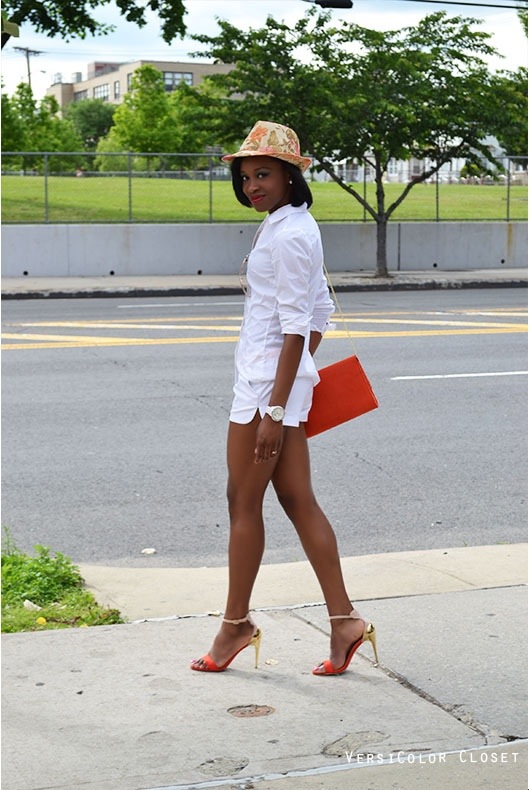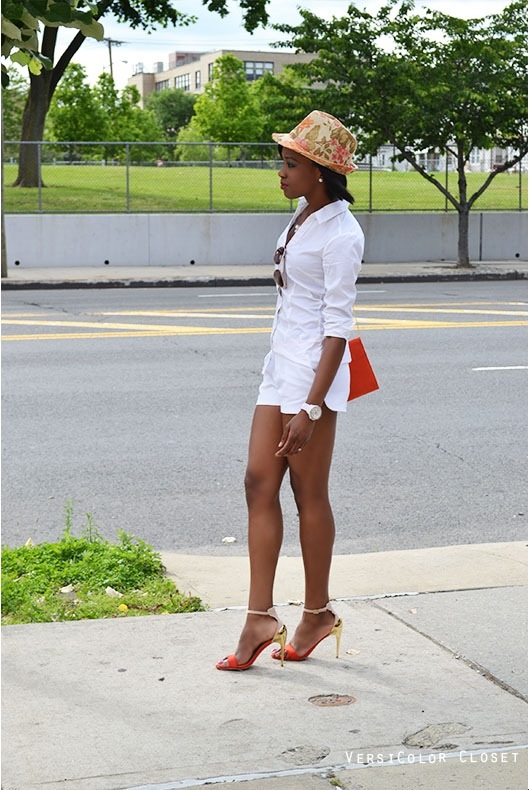 This look can easily be recreated by just shopping your closet. If any of you decide to recreate it, email me your pictures at versicolorcloset@gmail.com for a chance to be featured on my Facebook page.
Until next time loves!
Aspire to inspire,
Edwina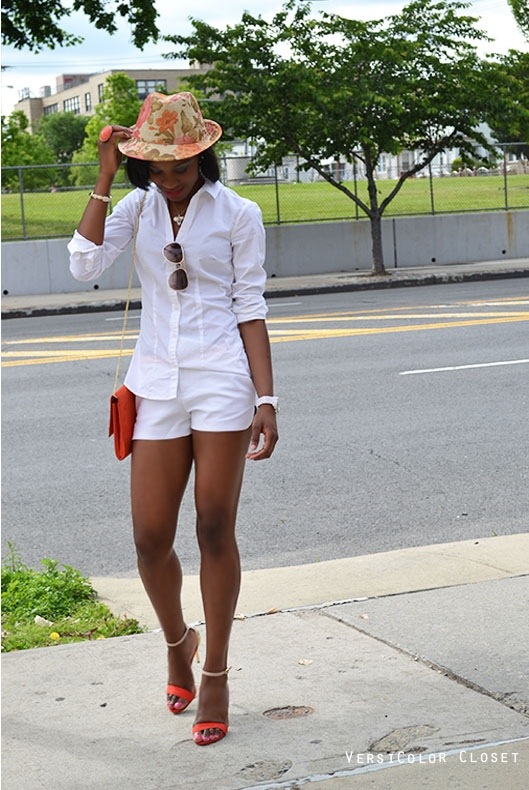 Photo credit: Nathalie JB. Check out her photography blog by clicking here.