"Move out of your comfort zone. You can only grow if you are willing to feel awkward and uncomfortable when you try something new." – Brian Tracy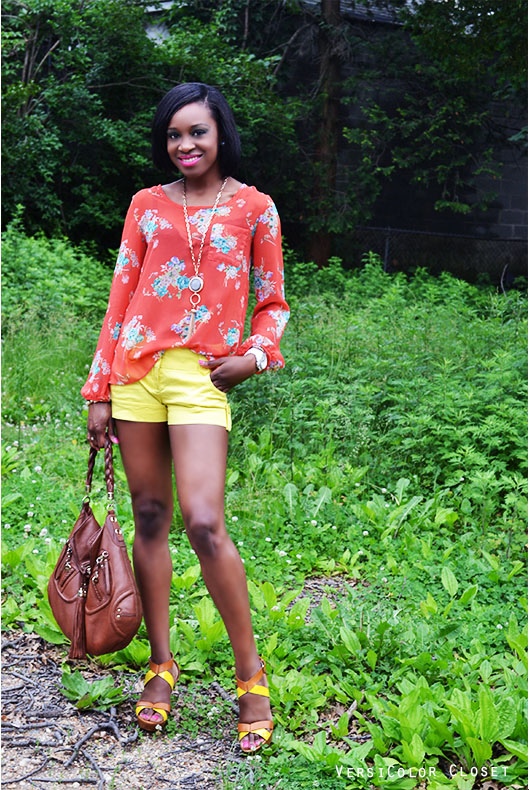 Hello everyone,
You have seen these yellow shorts already in this post where I wore them as a short suit but I'm loving yellow so much this season, it was time for a wardrobe remix. It's always fun to see the different ways you can wear one item and mix up your wardrobe without having to shop nonstop. Lately, a lot of my posts have been featuring shorts of many styles and lengths (in white here and in blue here) because they are the perfect things to wear in this scorching weather we are having in NY. The Caribbean girl in me is THRILLED!
If you are one of those people petrified to wear shorts, I say take the risk this summer. They don't need to be super short or super tight; A comfortable length and breathable fabric are what to focus on when choosing the best pair. Move out of your comfort zone. The above quote is for you!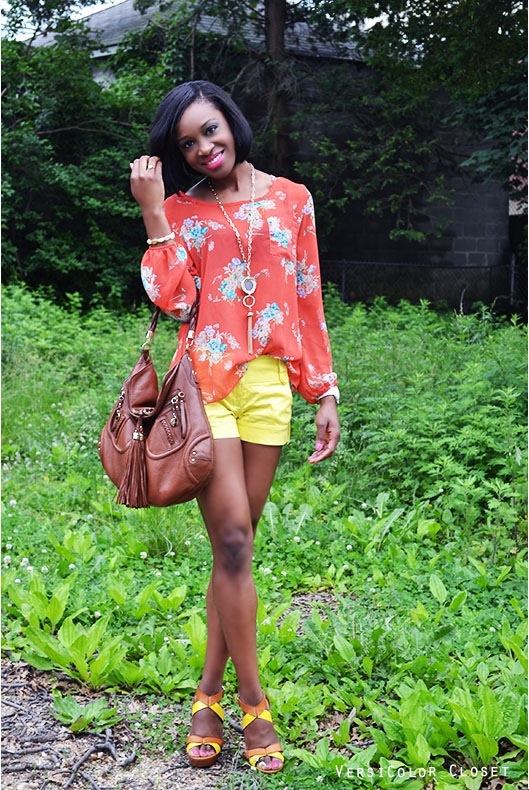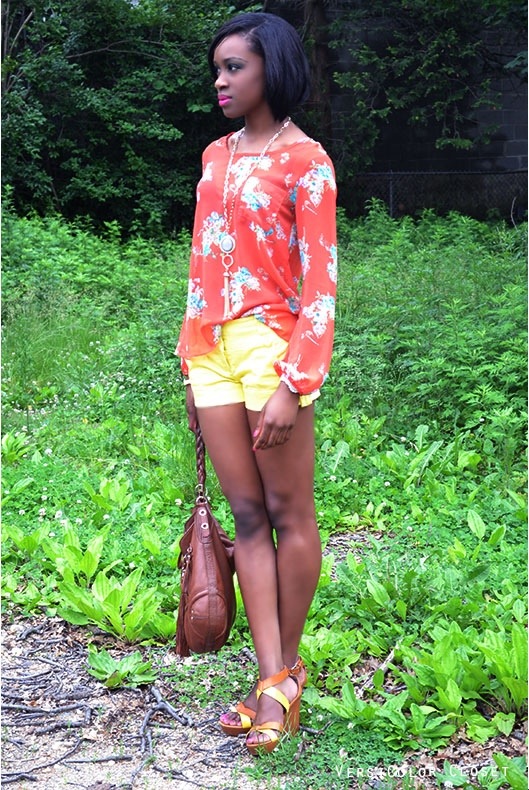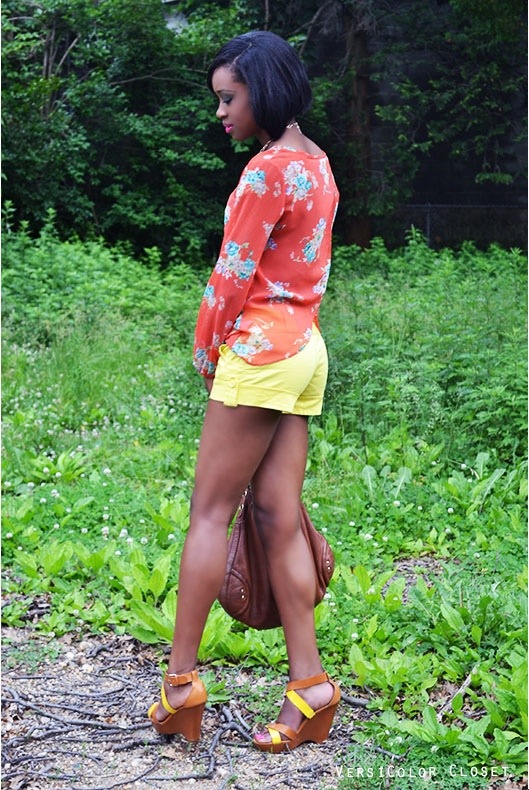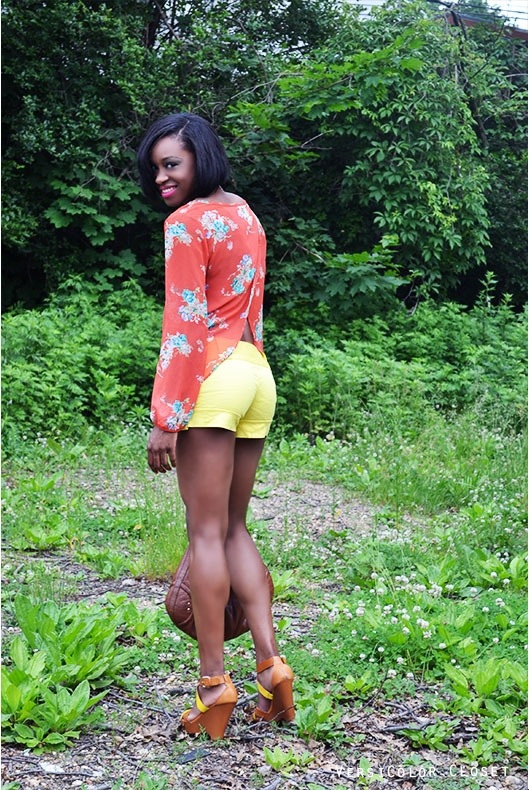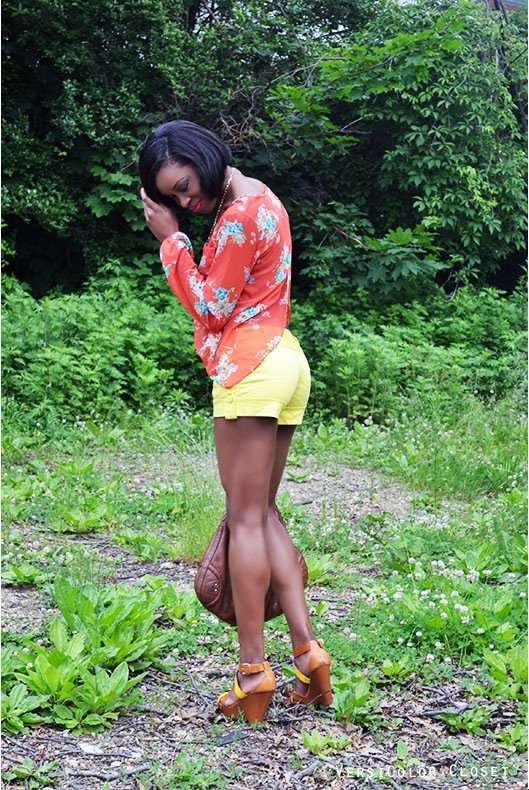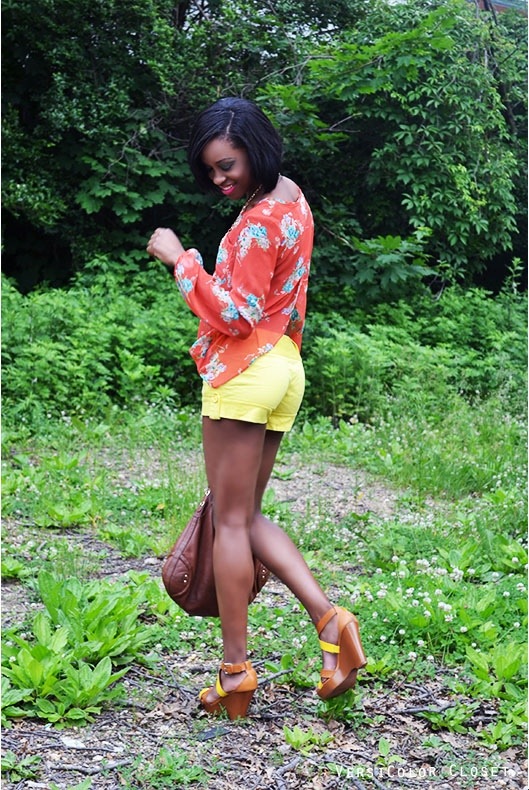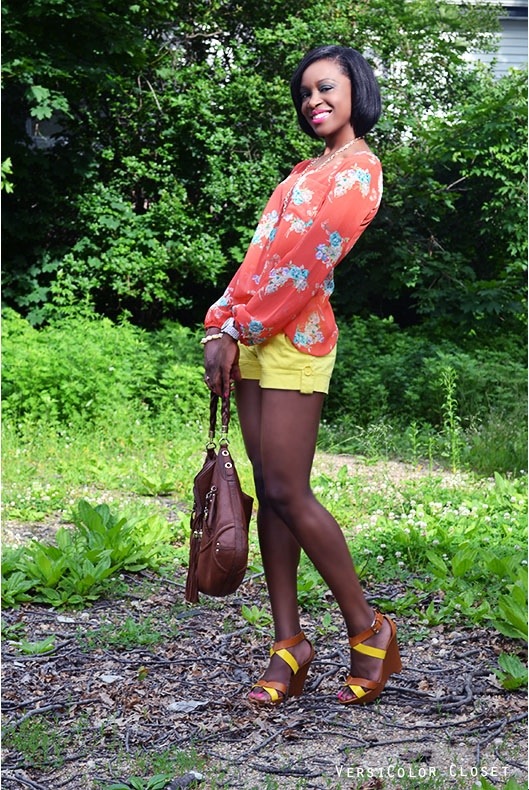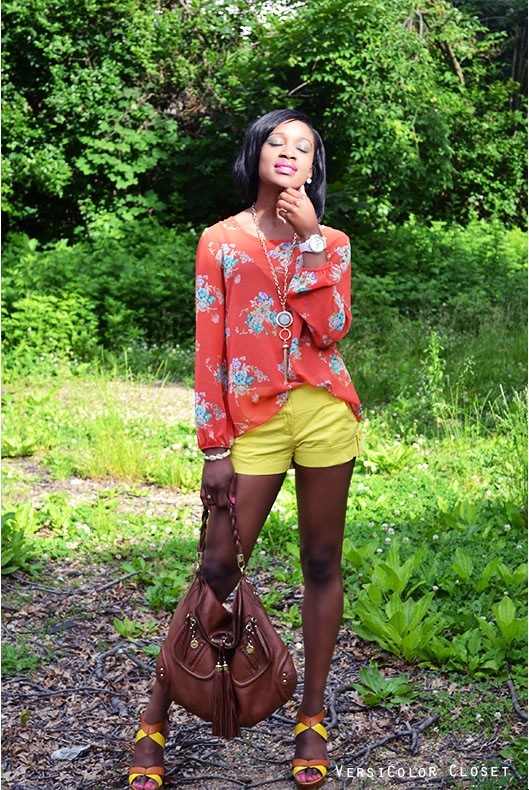 Outfit details: Shorts: old – gorgeous crochet version here & love these linen ones on sale here| Floral sheer blouse: I forgot where they're from but similar one can be found here; also love this| Wedges: Bandolino via DSW – still available here | Leather tote: Bebe (old) – similar here | Watch: Michael Kors – shop various styles here | Necklace: Many styles here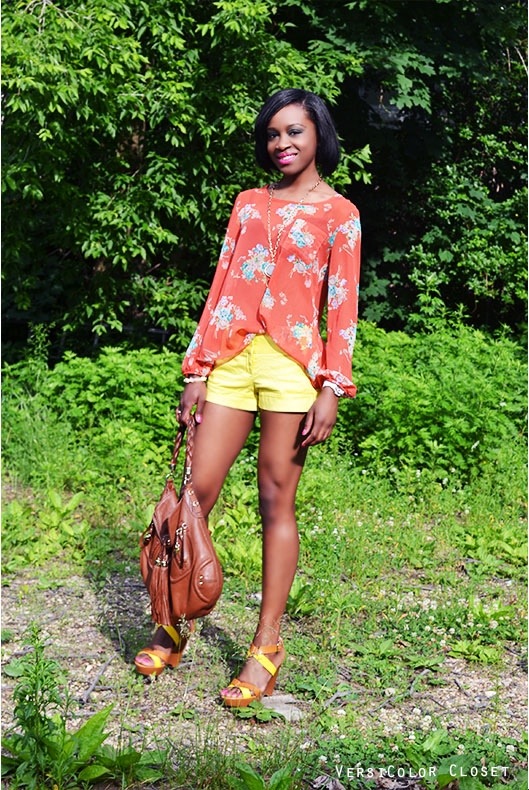 Photos by Nathalie JB
I am so looking forward to my Florida trip next month. I will be the Maid of Honor at one of my best and oldest friend's wedding. We have been friends since we were in pre-school at the age of 2 and I am just humbled to be involved in her special day.
Where are you guys headed this summer? Any cool vacation spots?
Stay beautiful lovies,
Edwina