"Believe in yourself! Have faith in your abilities! Without a humble but reasonable confidence in your own powers you cannot be successful or happy." Norman Vincent Peale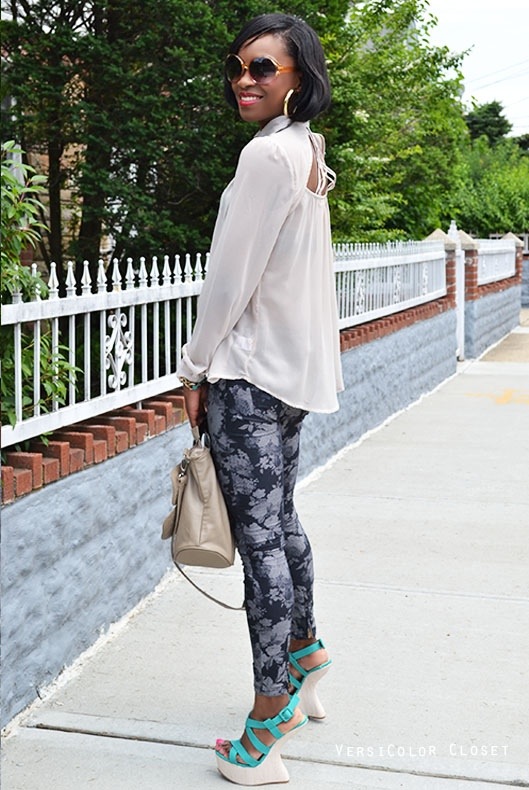 It's always an adventure when my photographer and I have to shoot an outfit for the blog. It's totally understandable that we get stared at as I pose in the middle of the streets or the sidewalks, looking away, smiling or fixing my hair, and of course pretending to be unknowingly caught looking fabulous by invisible paparazzi (something most if not all fashion bloggers have mastered! Lol:-) ).
But in this particular shoot, being stared at evolved to an impromptu collaboration: Two gentlemen pulled up near us and kindly asked if they could crash our shoot. I turned to them and immediately noticed David's 'VersiColor' style (pink shirt & blue blazer?! YES to colorblocking for men) and figured it would be great idea to feature men's street style on the blog for once.
It's unfortunate that I forgot to ask for their contact information or their outfit details but it sure was a fun experience.
What do you guys think of David's and Michael's sense of style?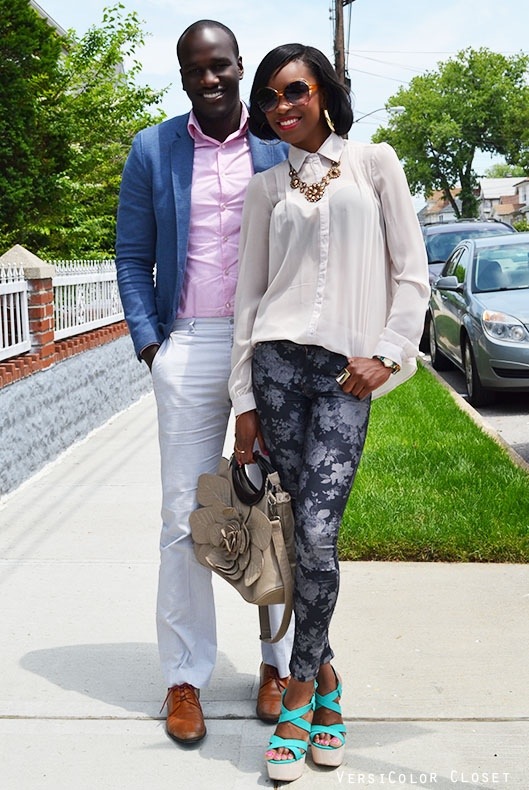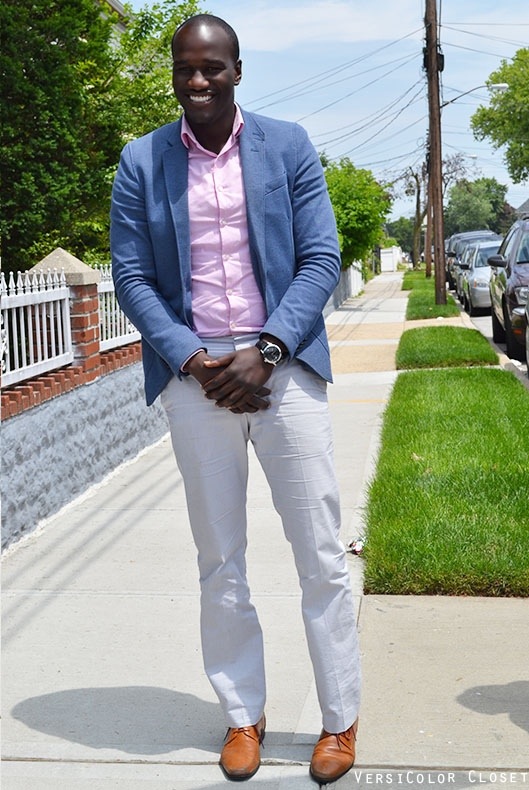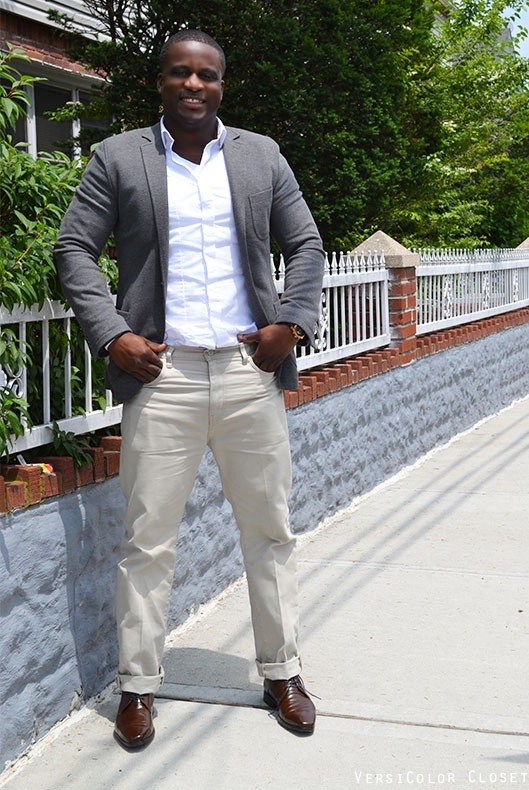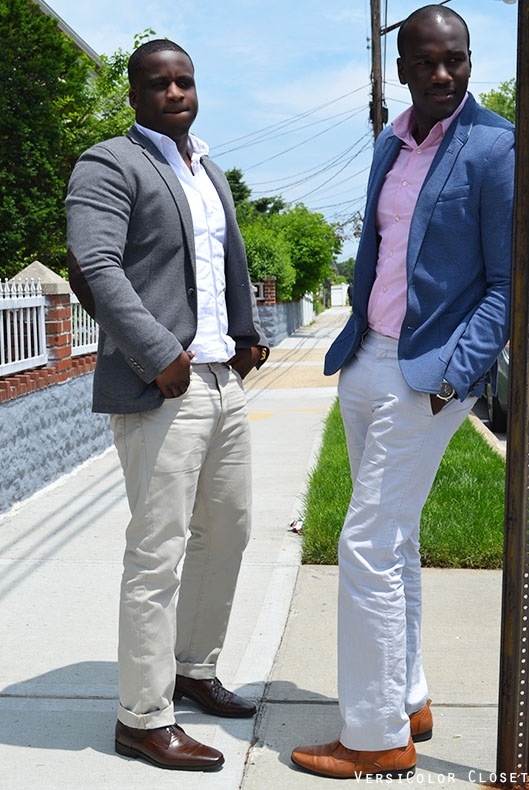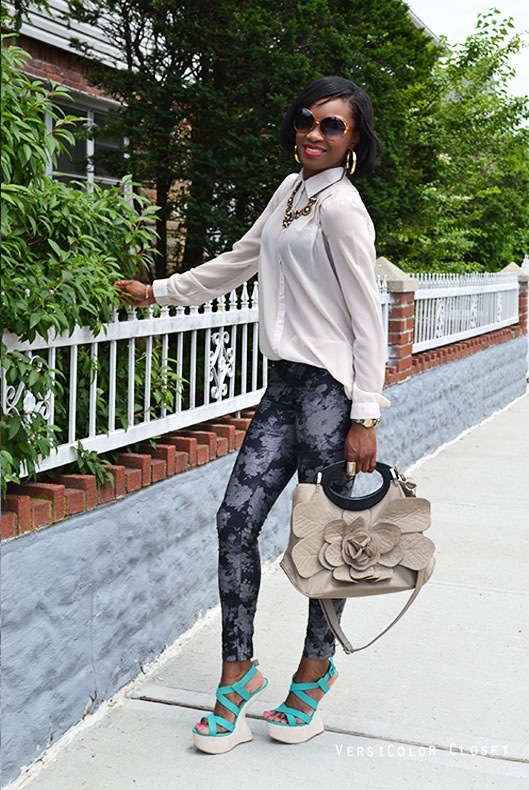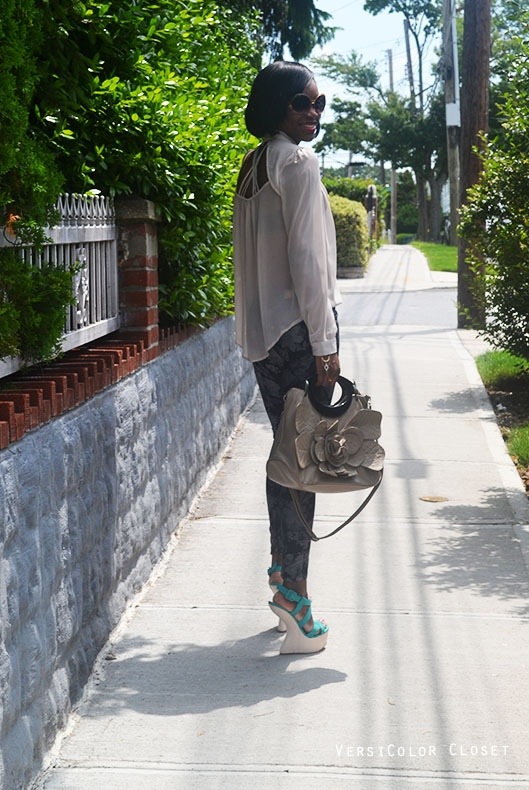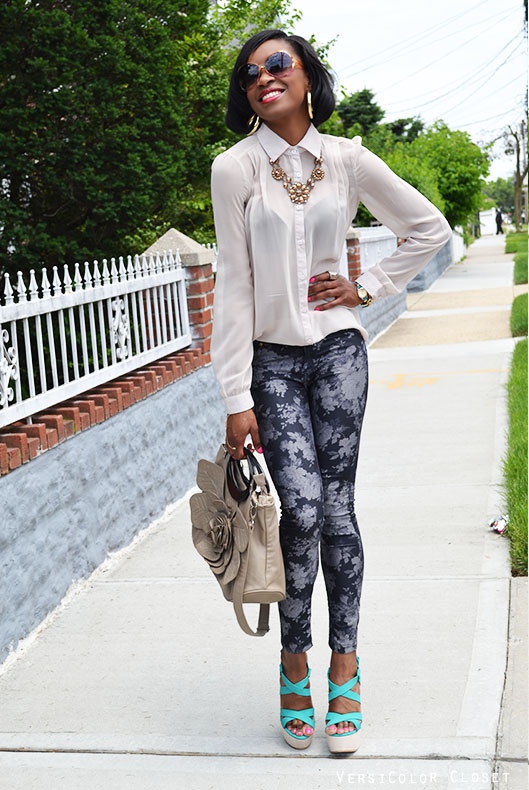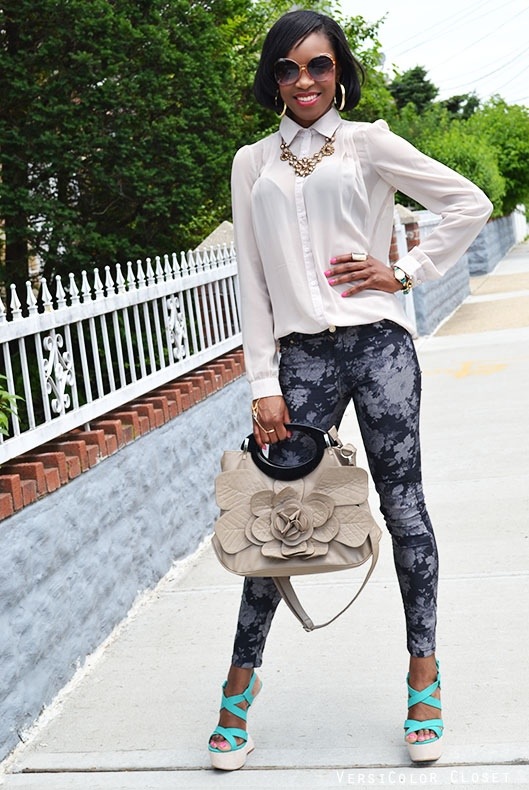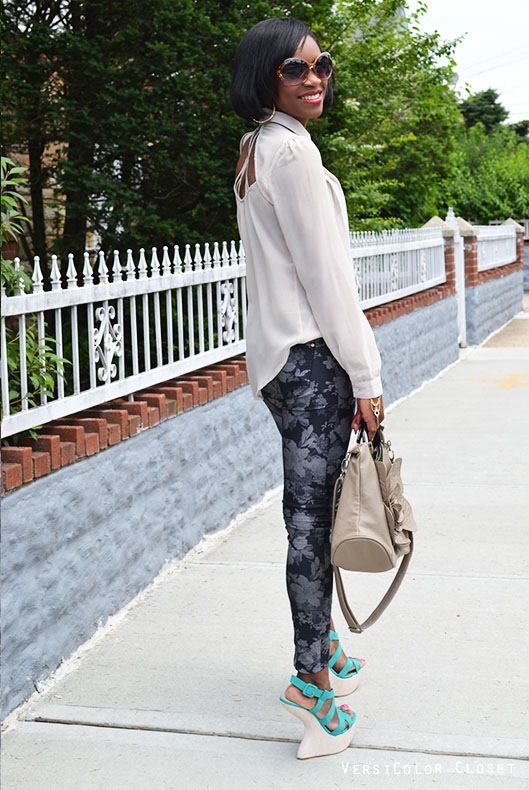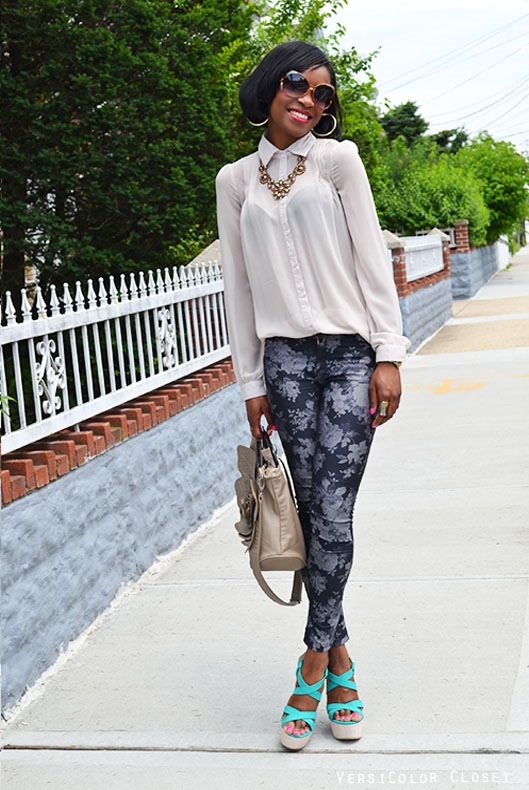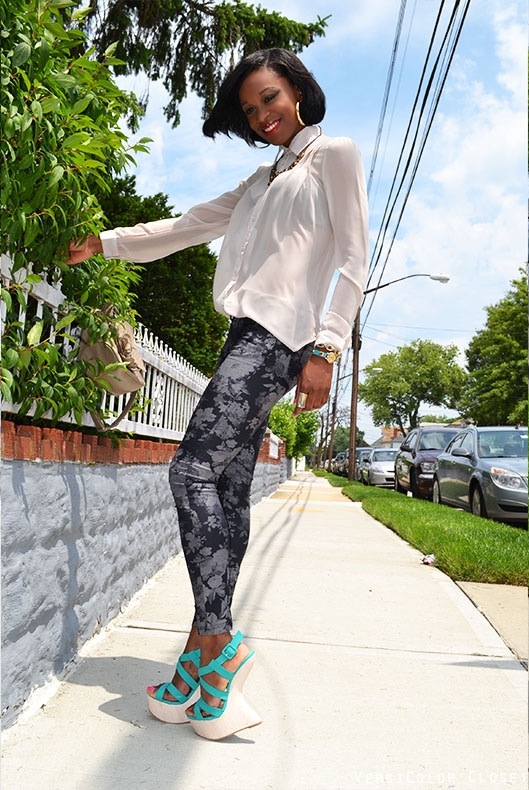 I'm wearing: Sheer blouse: Love Culture | Floral denim: Zara | Purse: Via K&G Fashion stores | Wedges: Shoedazzle (Gifted) | Two-in-one Bracelet/Ring: Aldo | Sunglasses: Aldo | Two-in-one Watch/Bracelet: Local boutique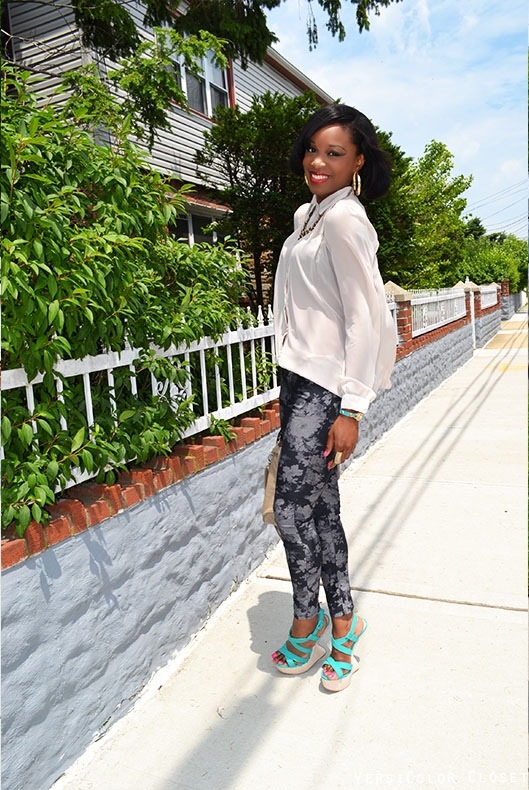 The details…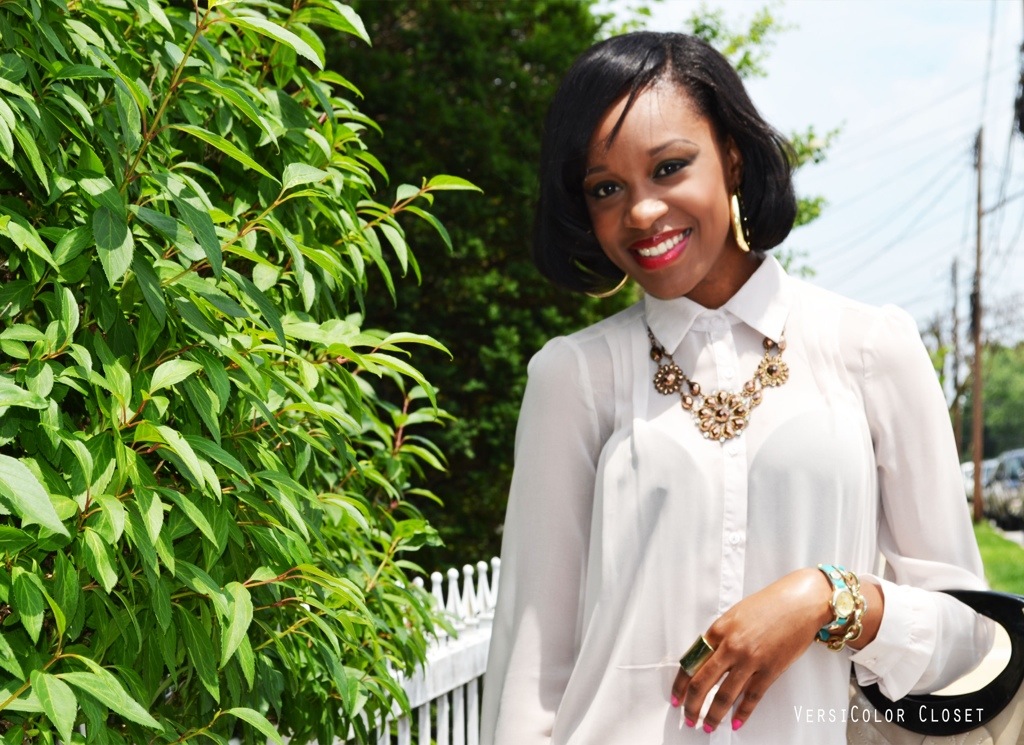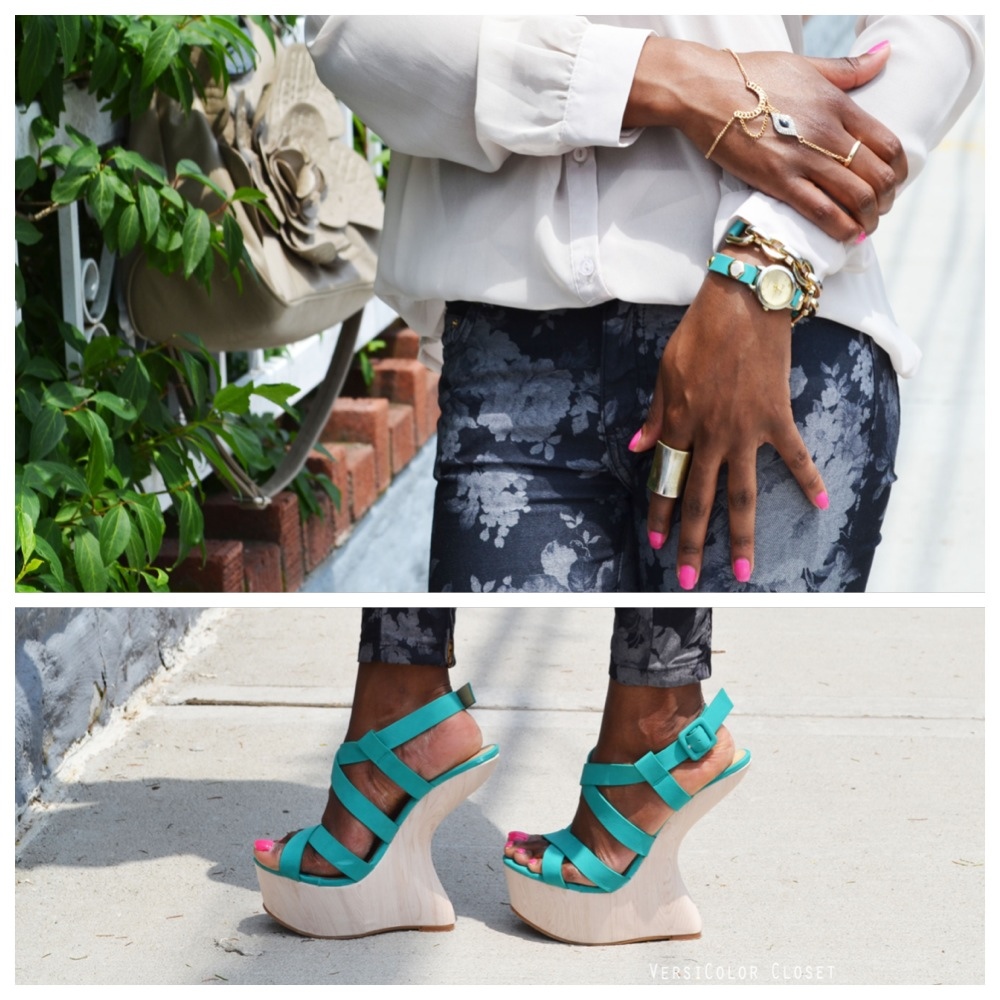 Photo credit: Nathalie JB
Thank you guys for stopping by and be sure to keep up with me on Facebook, Instagram and Twitter.
Edwina