"When I was a little girl, everything in the world fell into either of these two categories: wrong or right. Black or white. Now that I am an adult, I have put childish things aside and now I know that some things fall into wrong and some things fall into right. Some things are categorized as black and some things are categorized as white. But most things in the world aren't either! Most things in the world aren't black, aren't white, aren't wrong, aren't right, but most of everything is just different. And now I know that there's nothing wrong with different, and that we can let things be different, we don't have to try and make them black or white, we can just let them be grey. And when I was a child, I thought that God was the God who only saw black and white. Now that I am no longer a child, I can see, that God is the God who can see the black and the white and the grey, too, and He dances on the grey! Grey is okay." ― C. JoyBell C.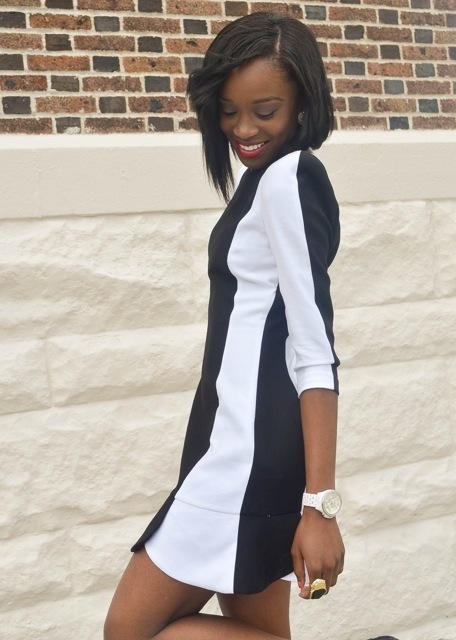 Photo credit: Bc Oy Photography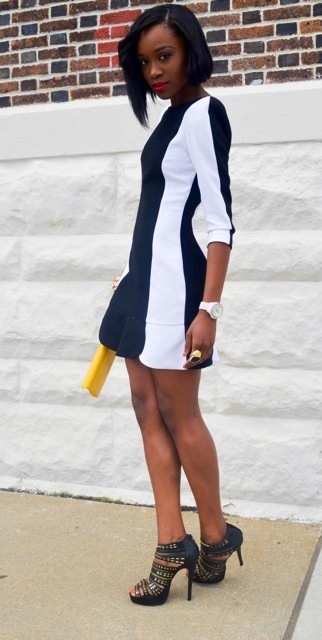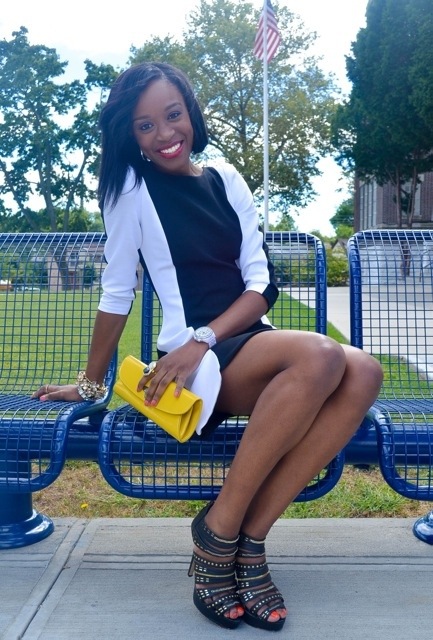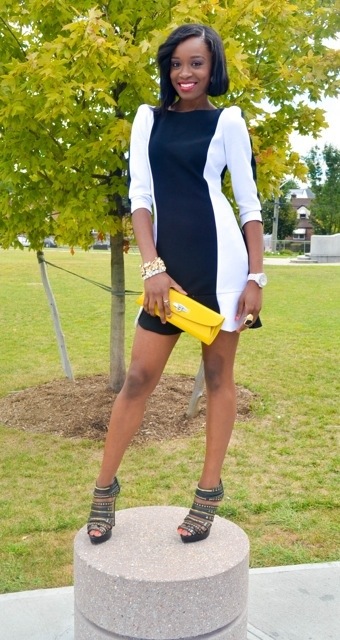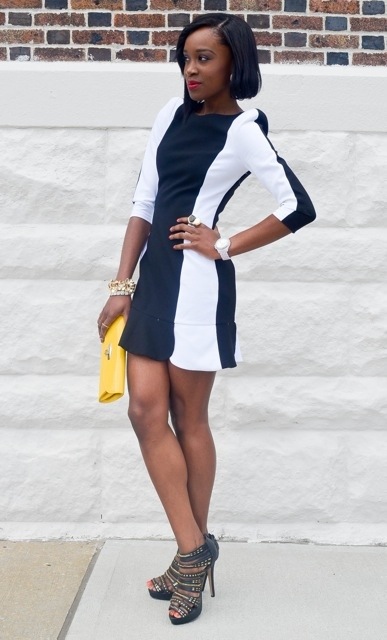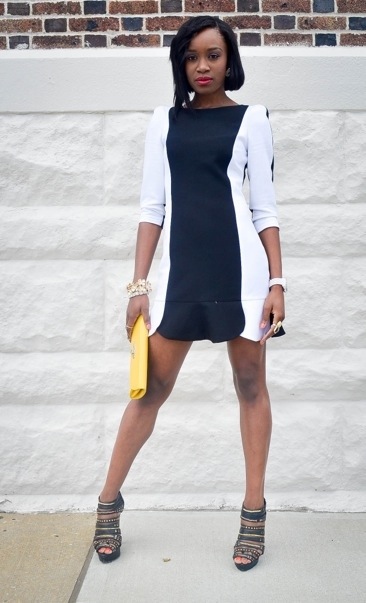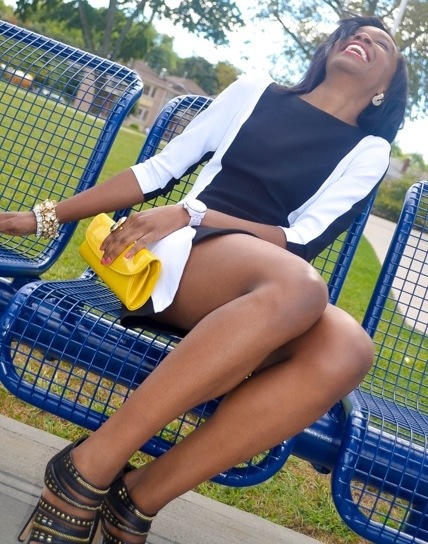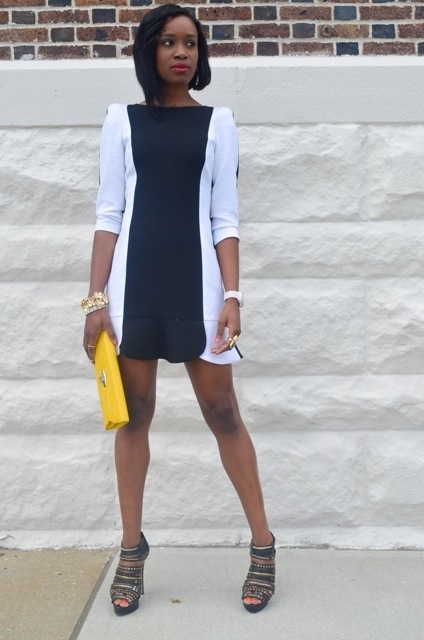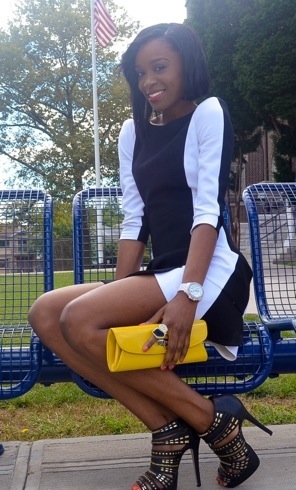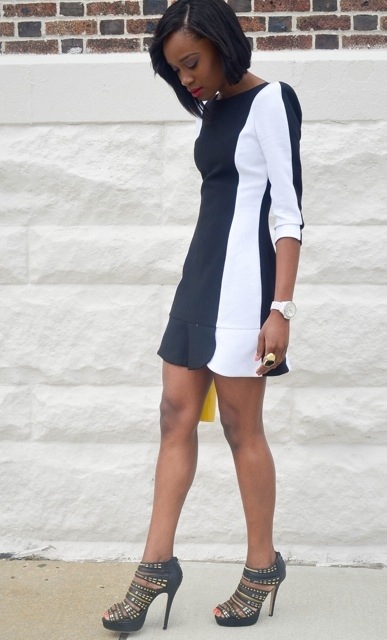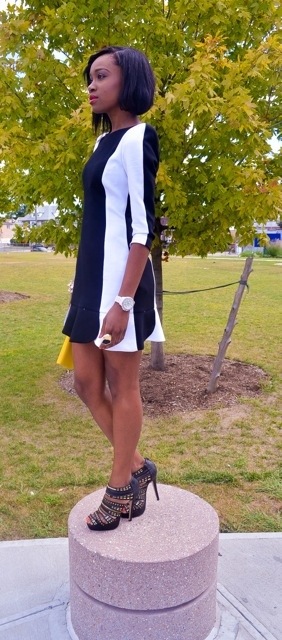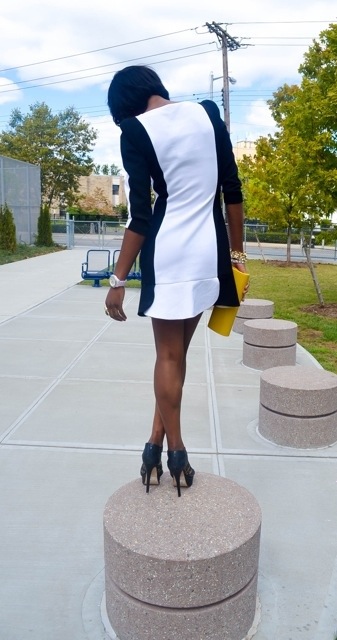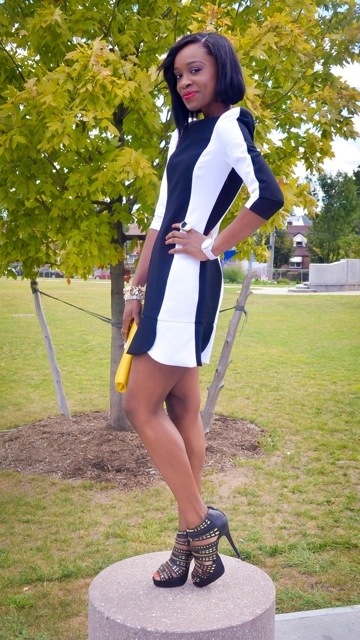 There's no doubt that the classic LBD (Little Black Dress) has and will continue to stand the test of time for many seasons to come. But when I saw this black and white color-block number on Zara's sale rack, I knew instantly that it would become my new favorite classic dress. I just can't get over the whole fit-and-flare trend (see how I styled my fit-and-flare skirt here) and this one fits and flares to perfection in all the right places. I am also in love with the gathered shoulder details which, in my opinion, gives off an edgy vibe. Not that I hesitated one bit while headed to the register, but the reduced price tag confirmed that indeed this was a great buy and a transaction I would never be remorseful about.
If you aren't already, please do follow me on Twitter (@versicloset) where I constantly tweet about all sale alerts that I come across. The only thing better than shopping is shopping at a bargain, without sacrificing quality.
Outfit details :
Dress: Zara (sold out) – Love this Missselfridge version // Heels: Local boutique (old) // Clutch: New Look (London)  // Ring: Missguided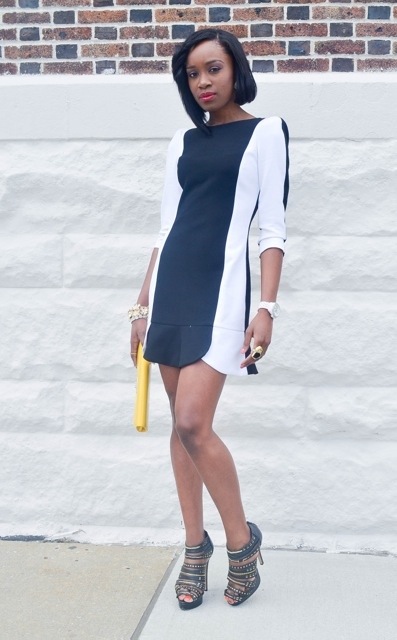 Until next time darlings,