"Do not spoil what you have by desiring what you have not; remember that what you now have was once among the things you only hoped for." – Epicurus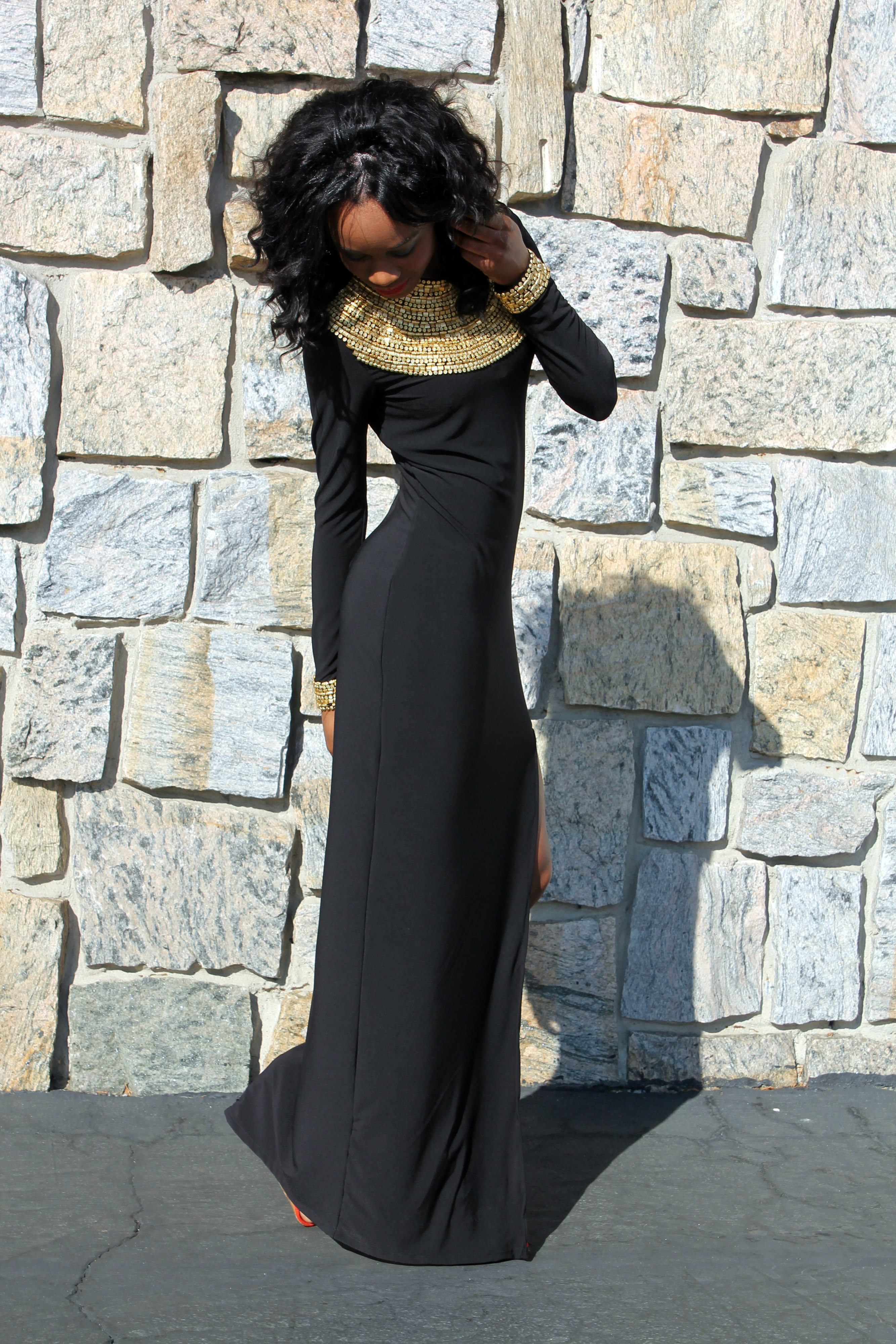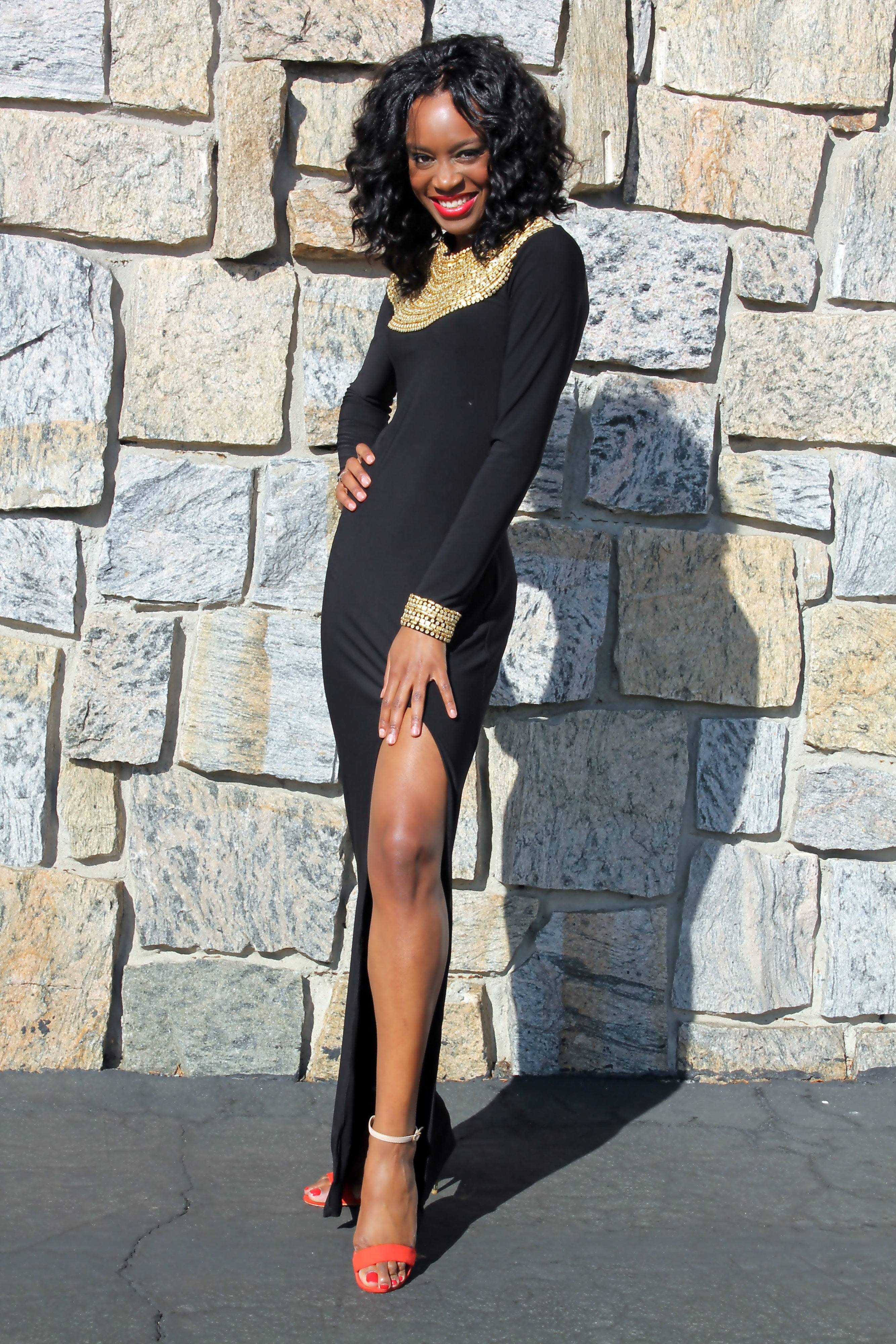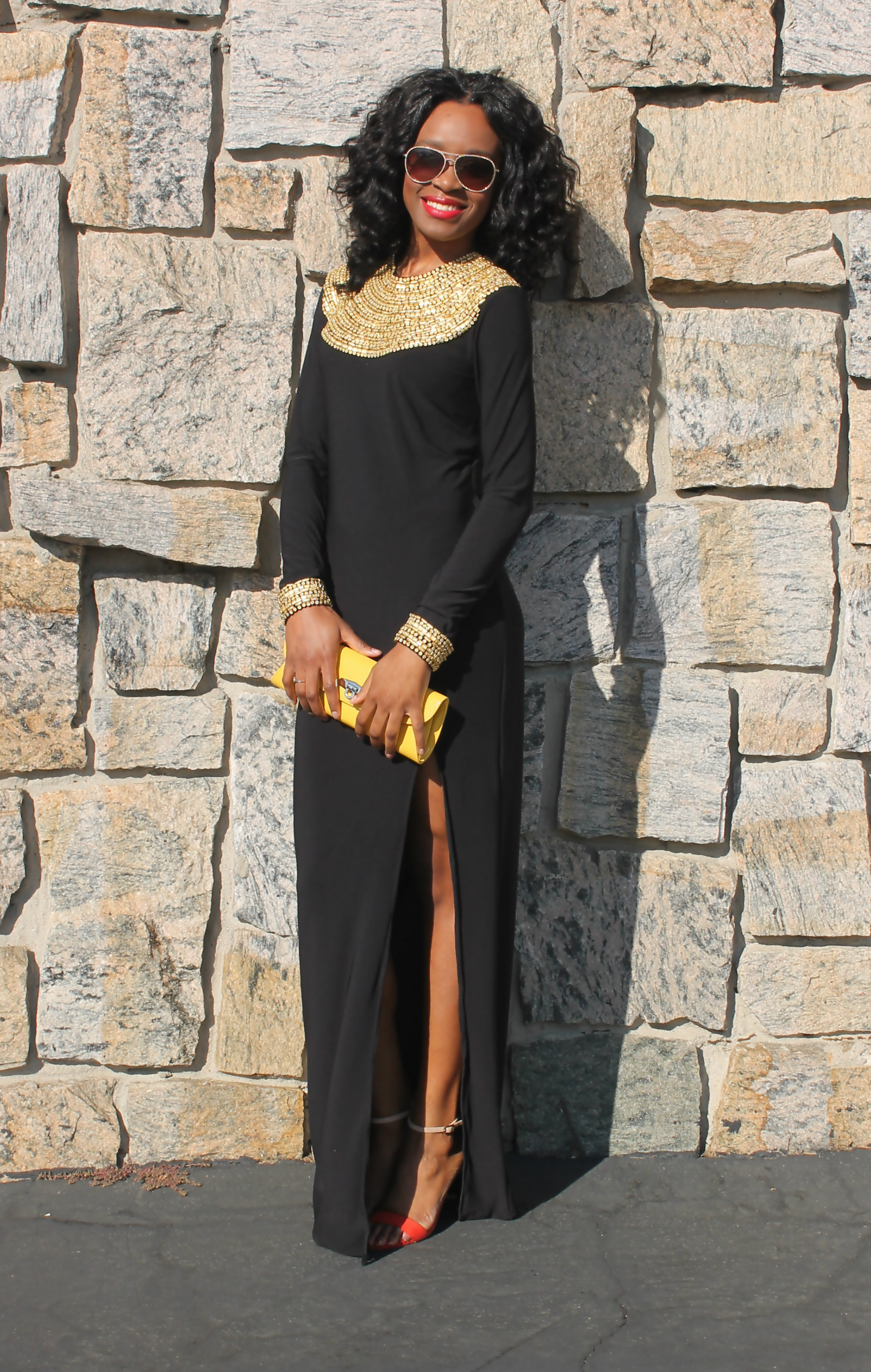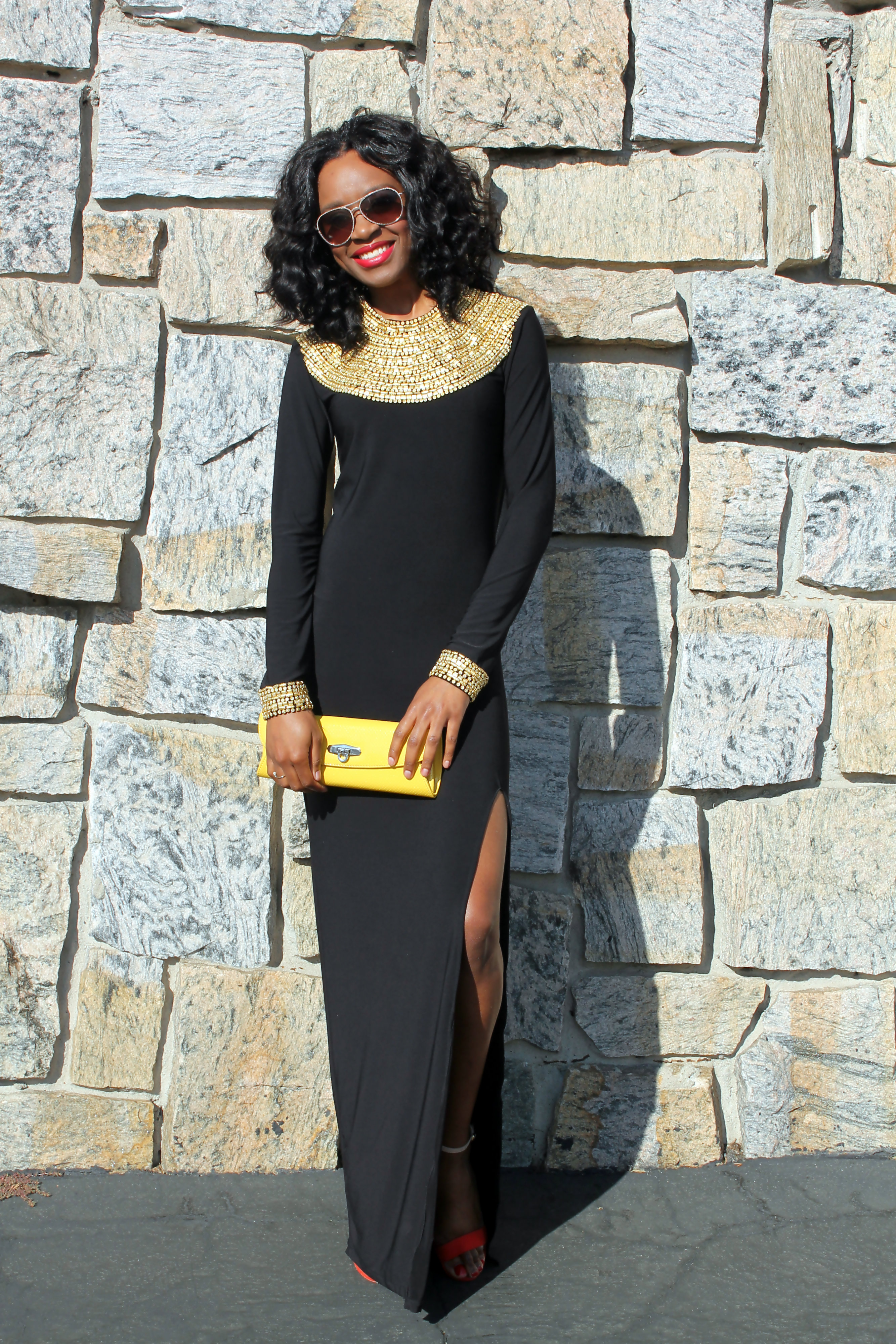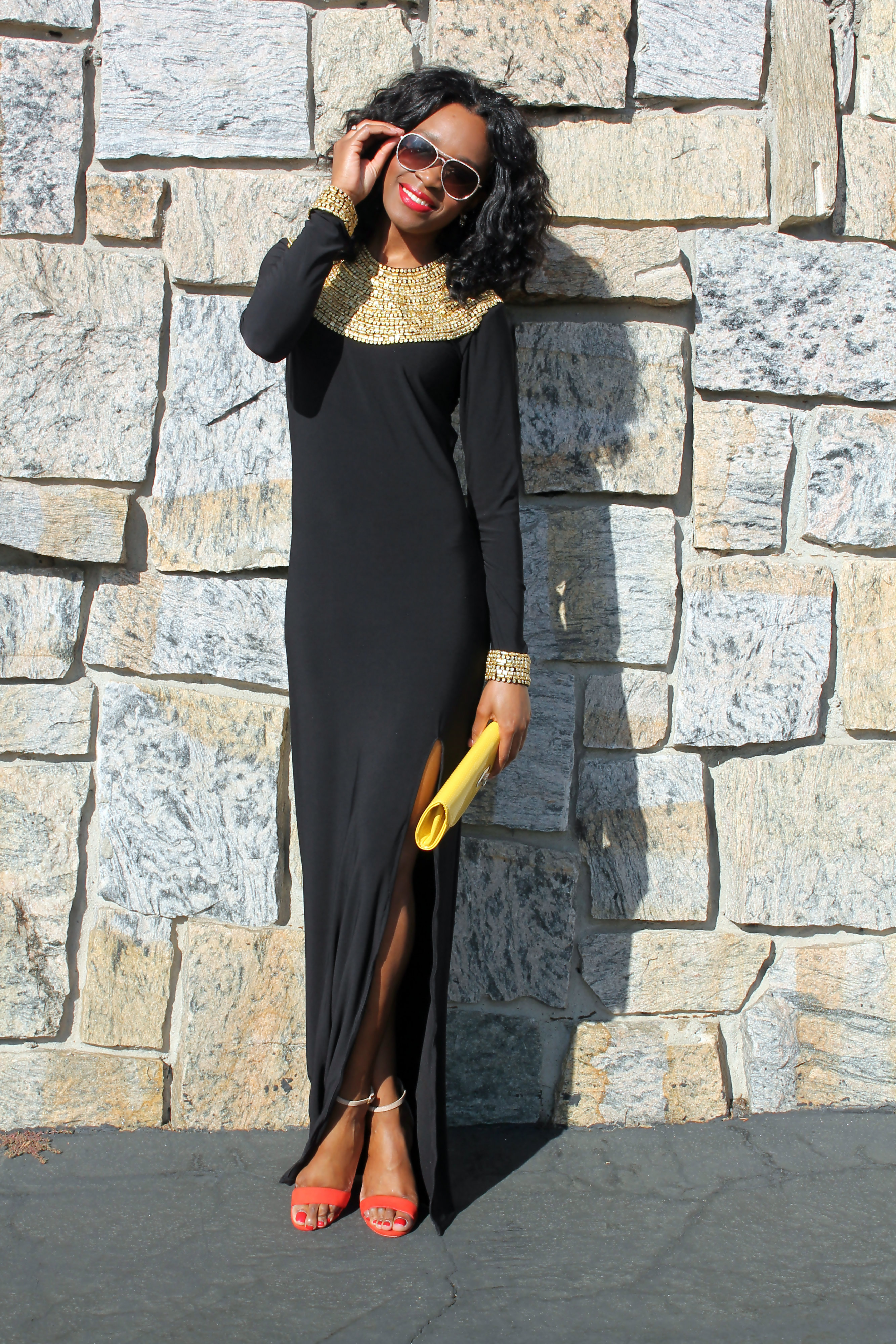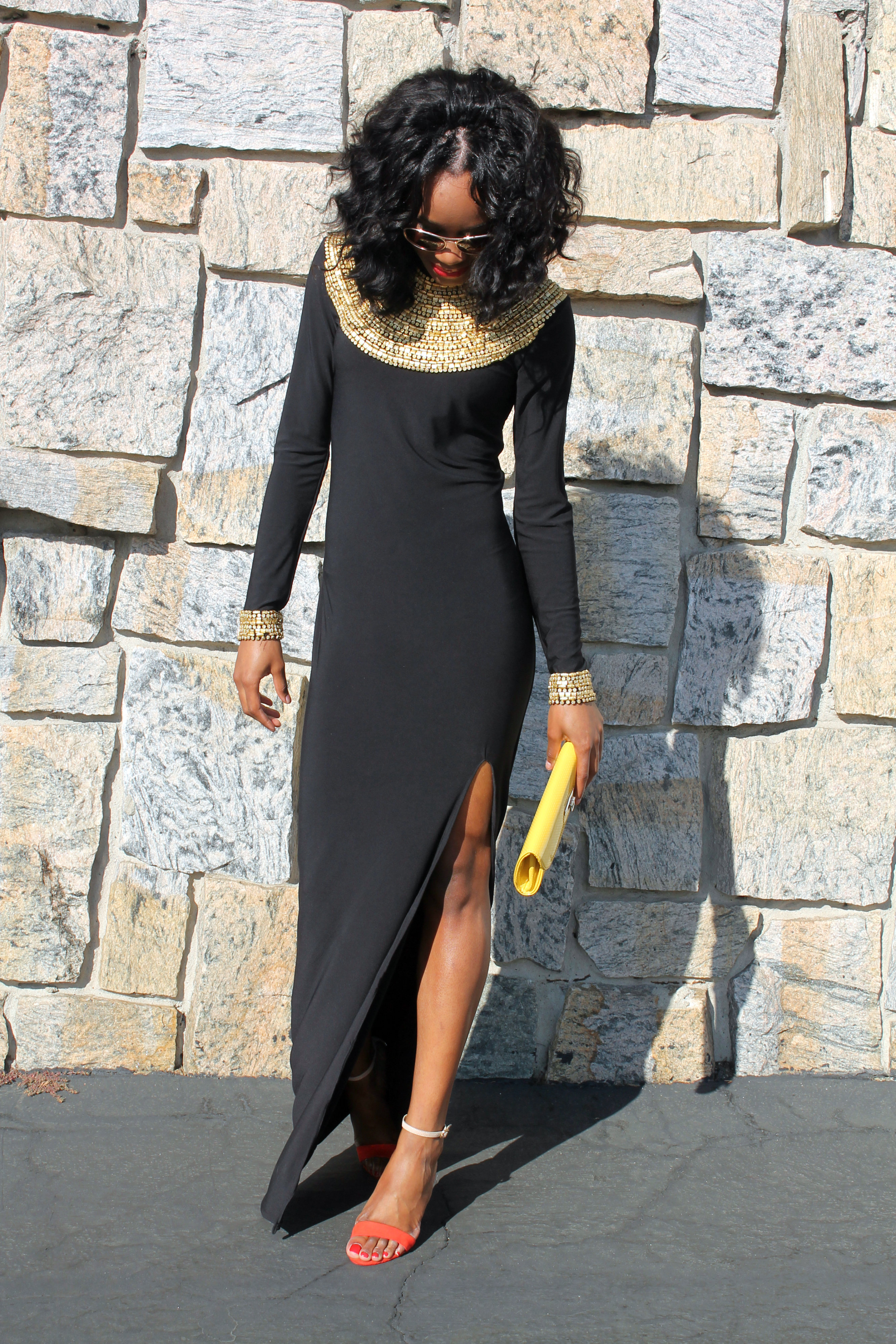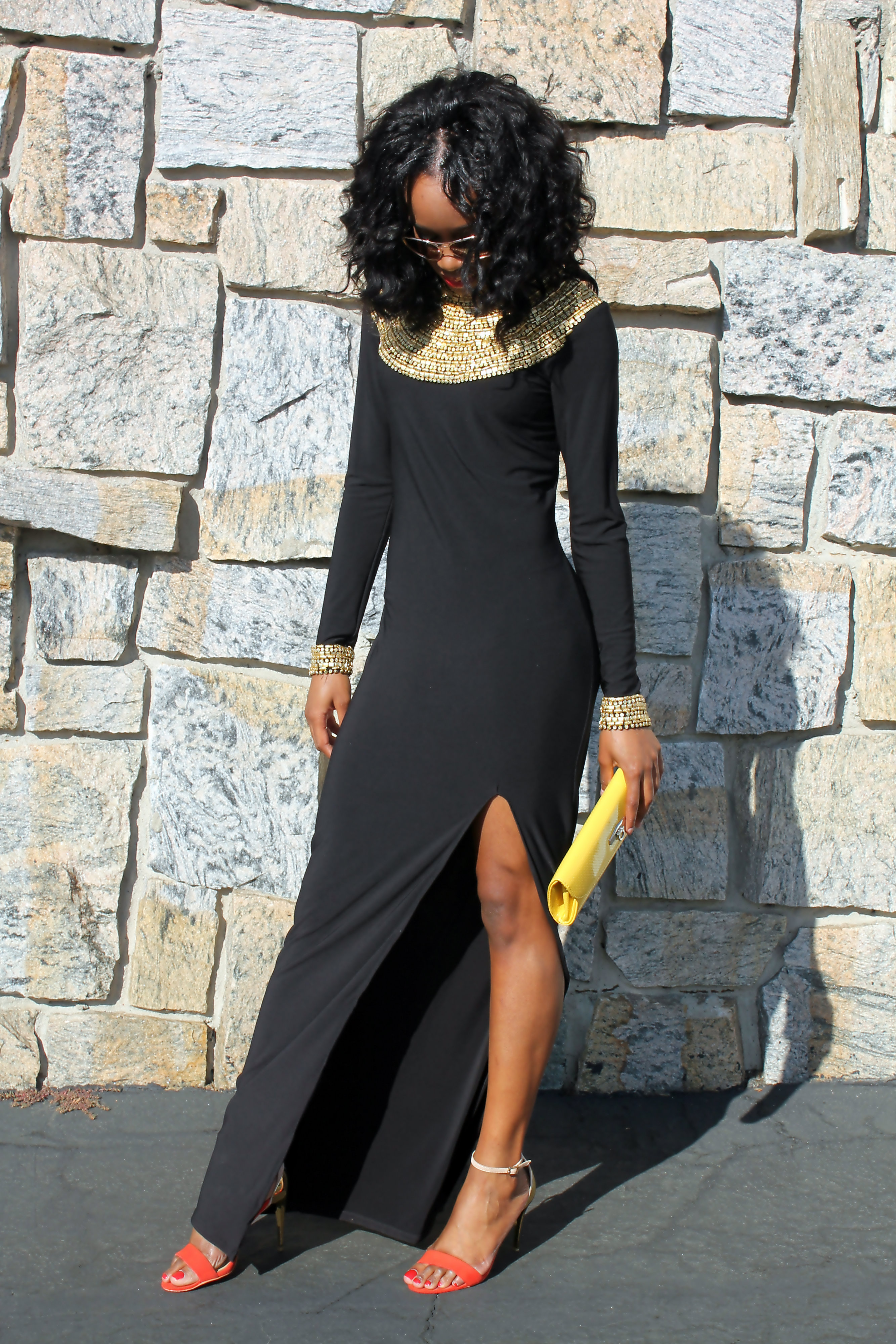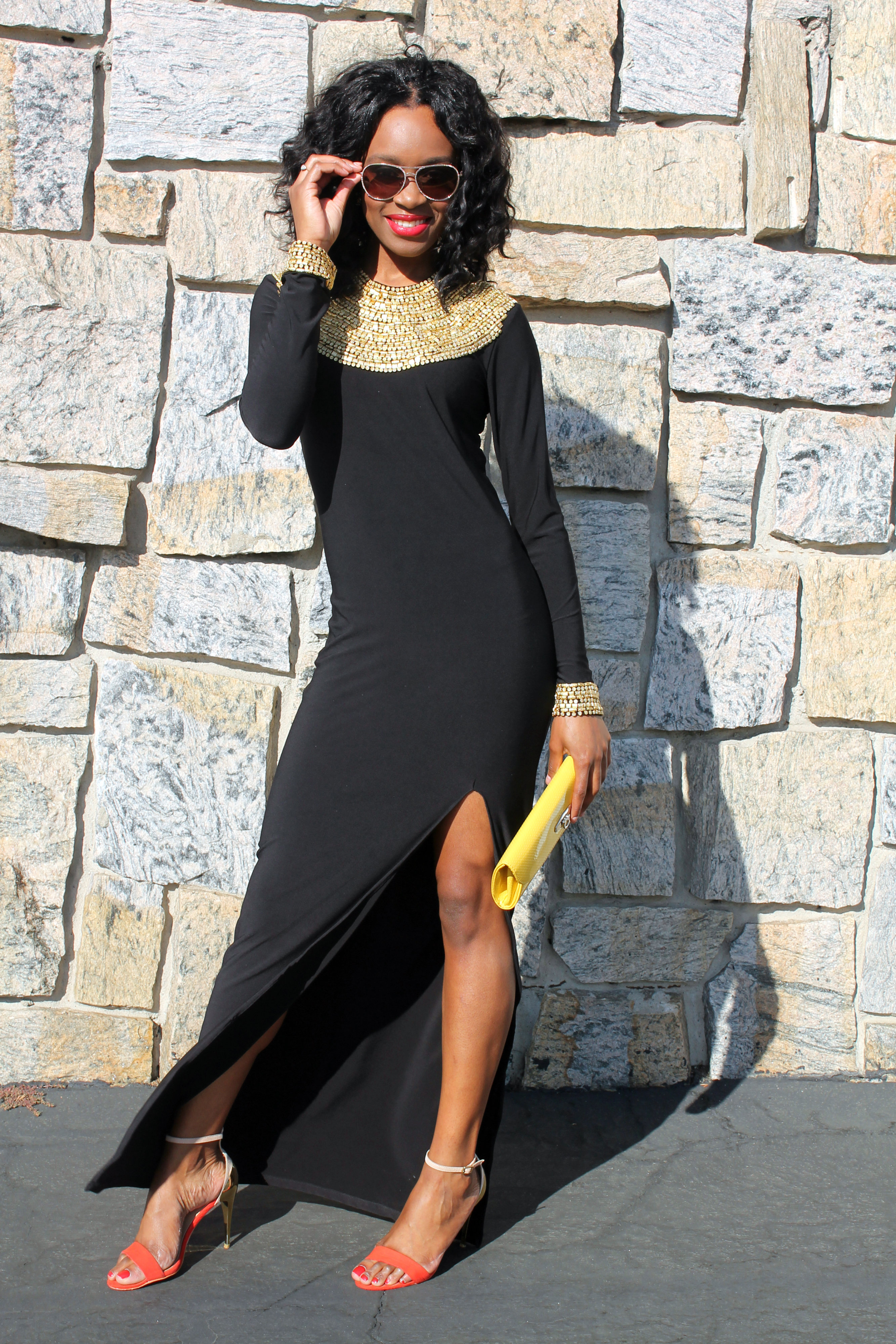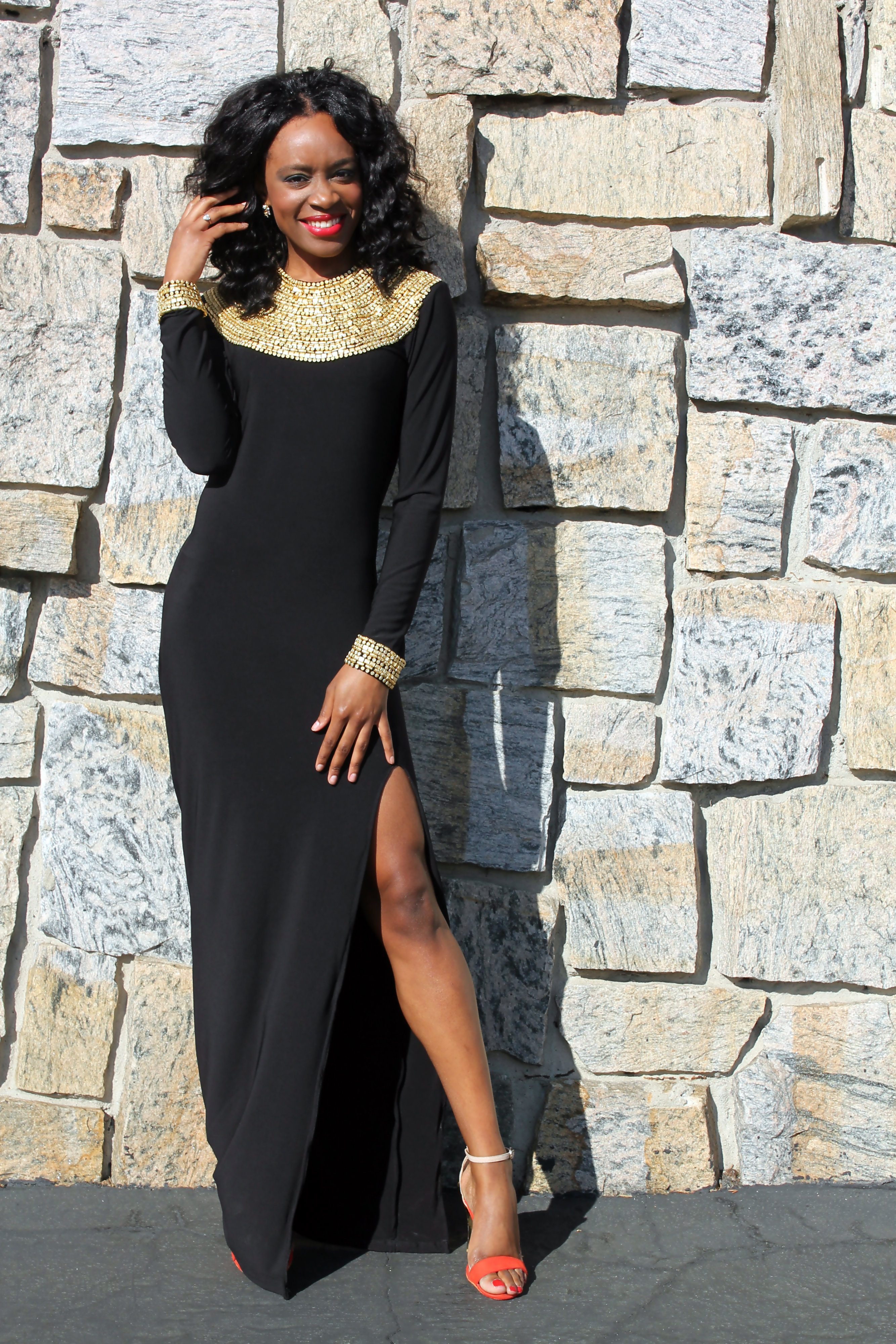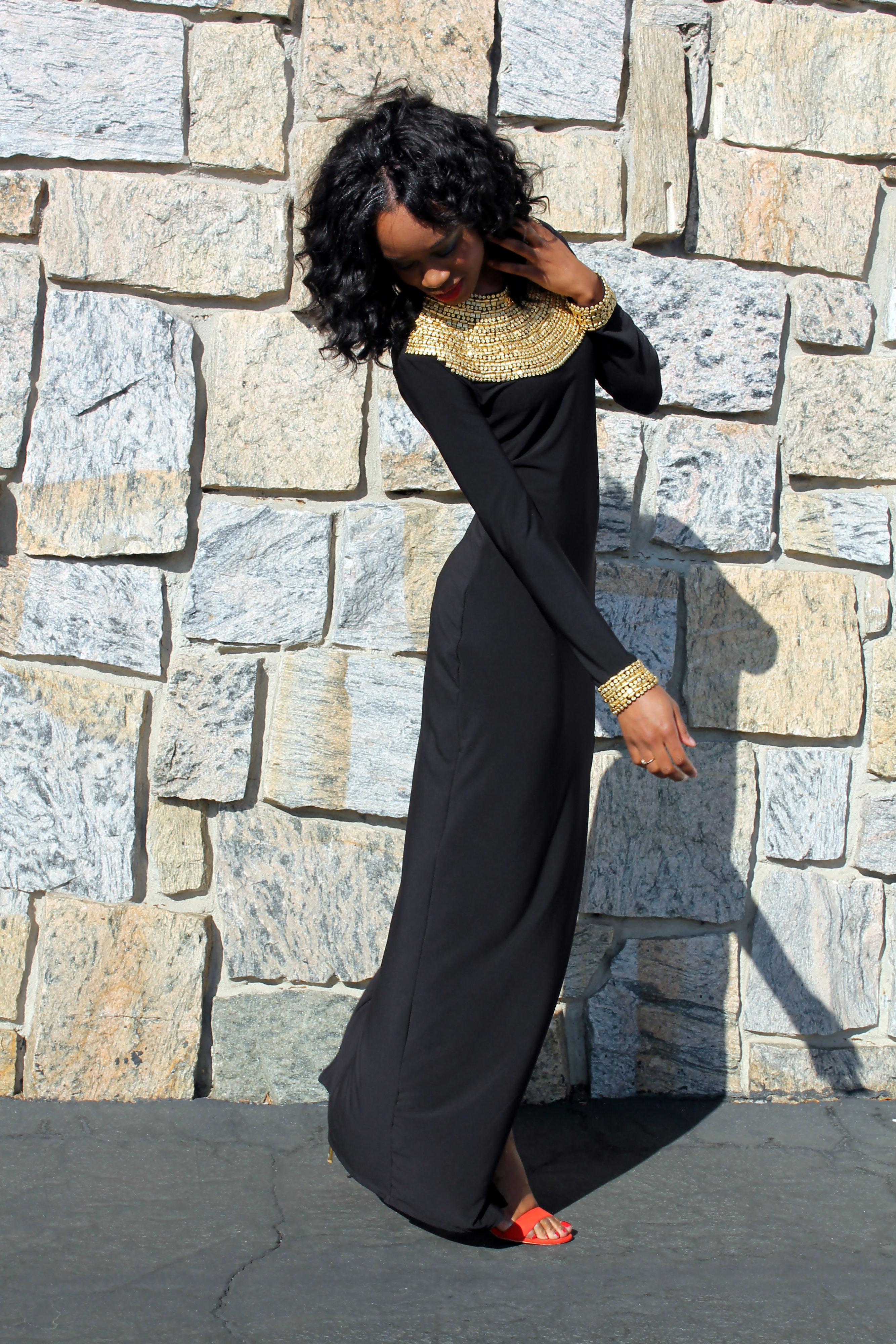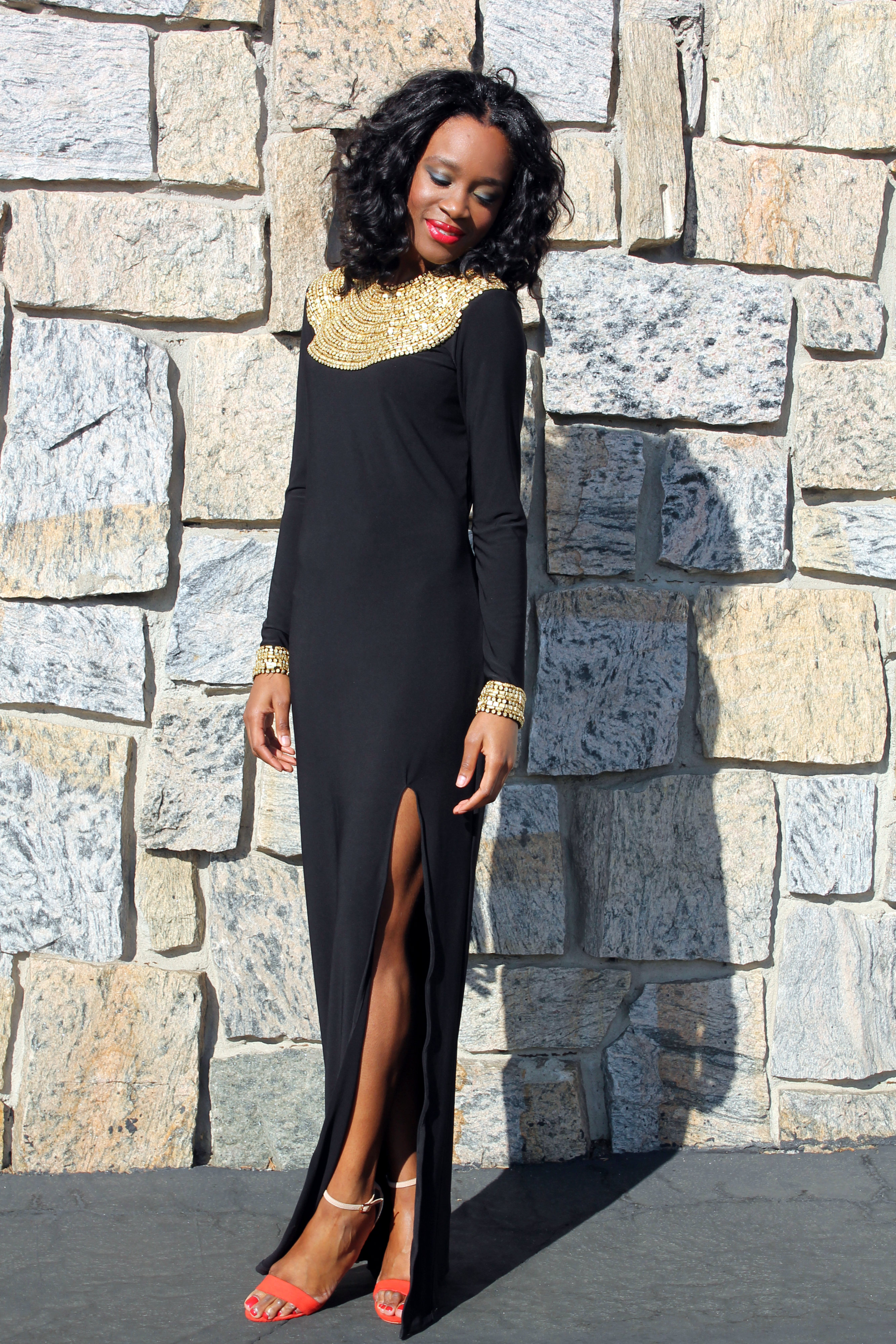 OUTFIT DETAILS: Dress: @RumahKaftanCitra (c/o) // Heels: Zara // Clutch: New Look // Sunglasses: Aldo
Hello lovies,
I hope you all had a great weekend. I couldn't wait to share this dress with you guys, which I wore to a wedding last week. It was gifted to me by @RumahKaftanCitra (Instagram). In my previous post titled Moroccan Princess, I wore a shorter version of her designs in pink and I cannot express enough how much I am in love with these kaftans. They are made from really great quality material and though handmade, they are super affordable.
This particular dress was designed with this Rihanna dress in mind from her River Island collection (see below) but with the added embellishments around the neckline and the wrists, its simplicity was taken up a notch. There was no need to add any jewelry because the dress makes a statement of its own.
I love the fact that the dresses from this company are all custom made so any special requests with length or color can be accommodated. Mine was made a little longer so that it still touches the ground even when I'm wearing heels so I am very pleased with that.
Do go ahead and order yours today and tell Citra, Edwina from @versicloset sent you :=)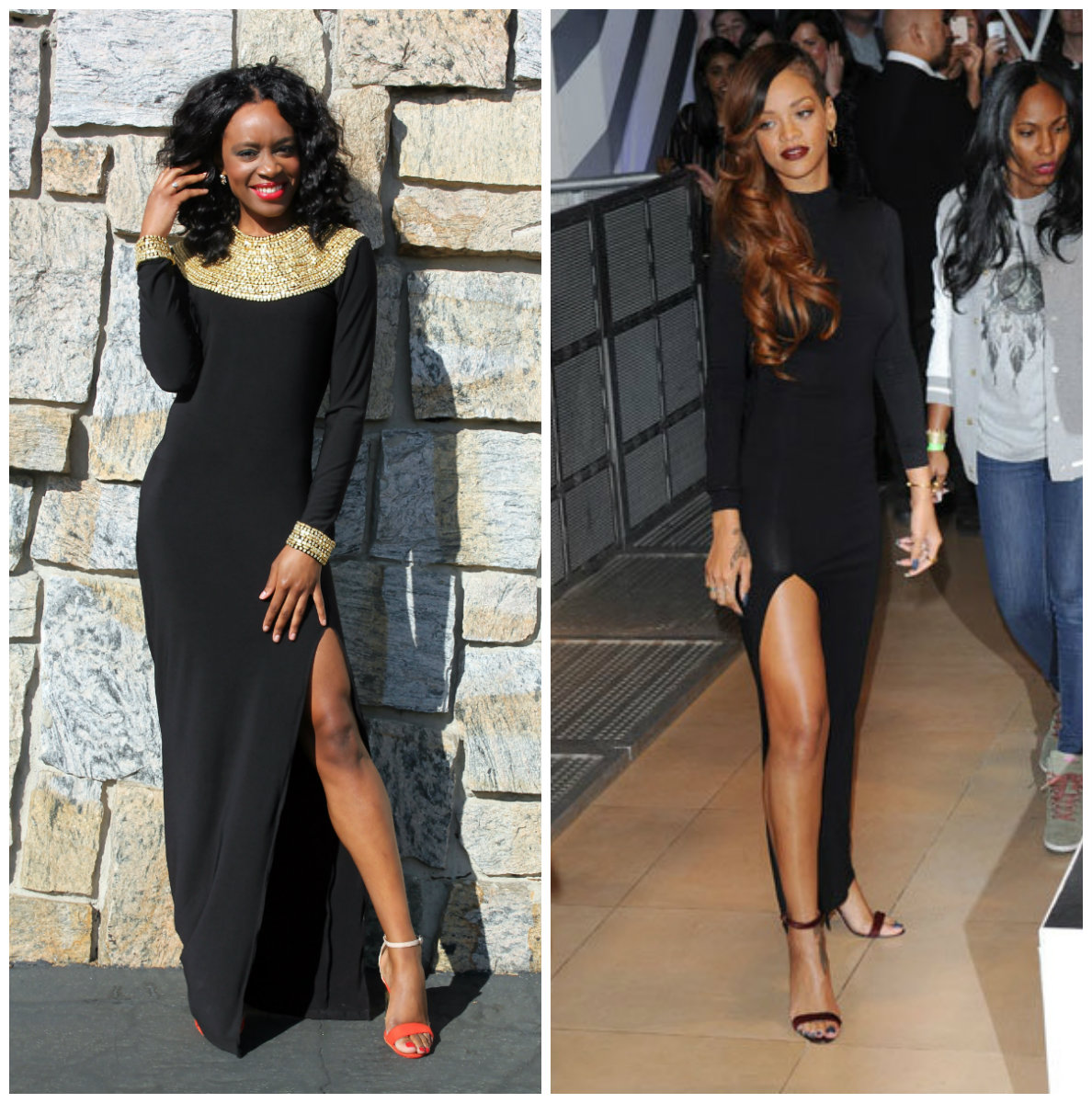 If you do not have an Instagram profile and would like to place an order, here is all the information you'll need:
Whatsapp: +6282125913216 
KIK: kaftancitra 
EMAIL: jual.kaftan@yahoo.com or follow on Instagram @rumahkaftancitra
PAYPAL can be used as a payment method or inquire via email for other payment options
WORLDWIDE shipping: only 3-5 days!
What do you guys think of this kaftan? Please tell me your thoughts below.
Wishing you all a safe and blessed week. Love,