"It is not the creation of wealth that is wrong, but the love of money for its own sake." – Margaret Thatcher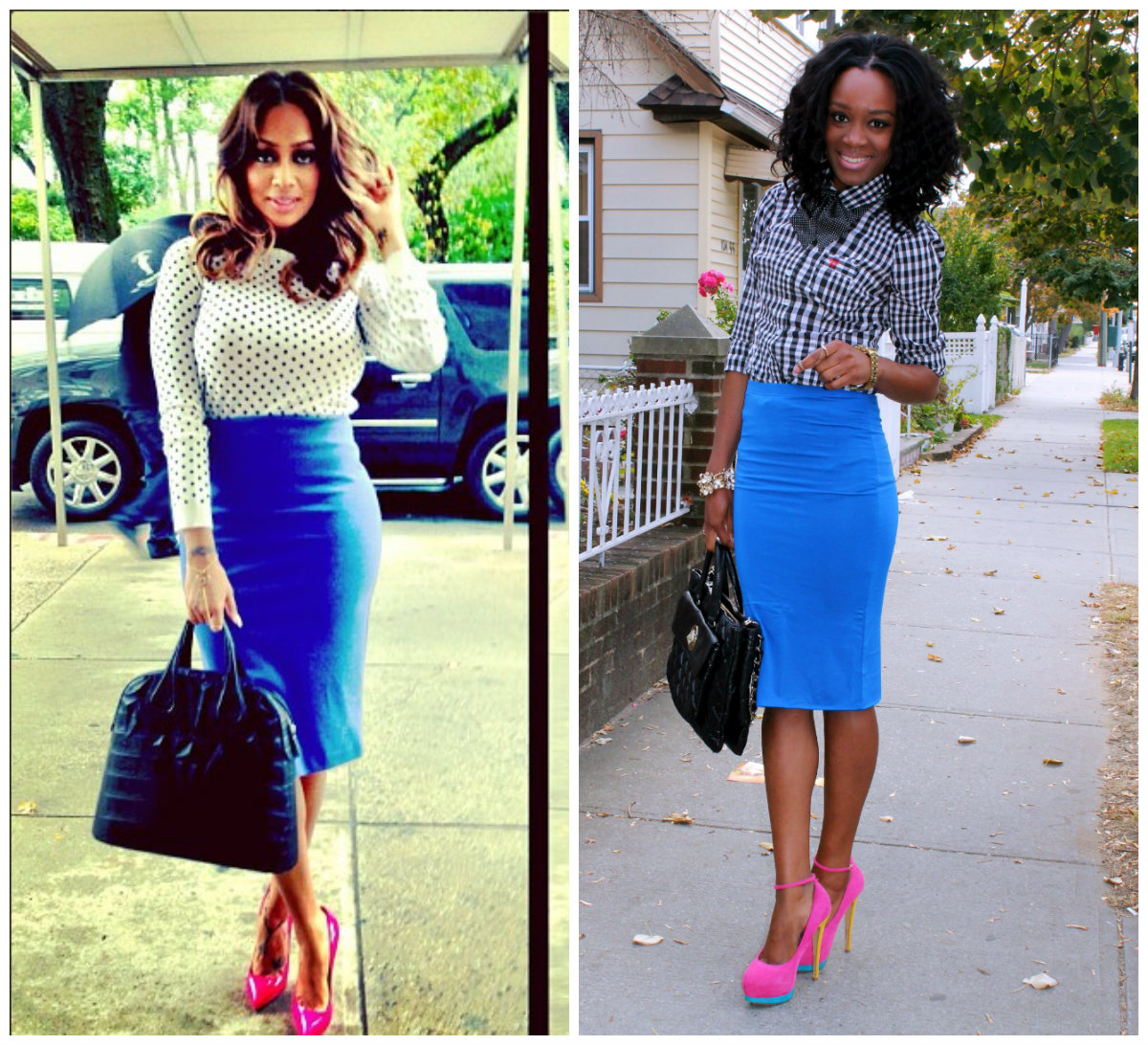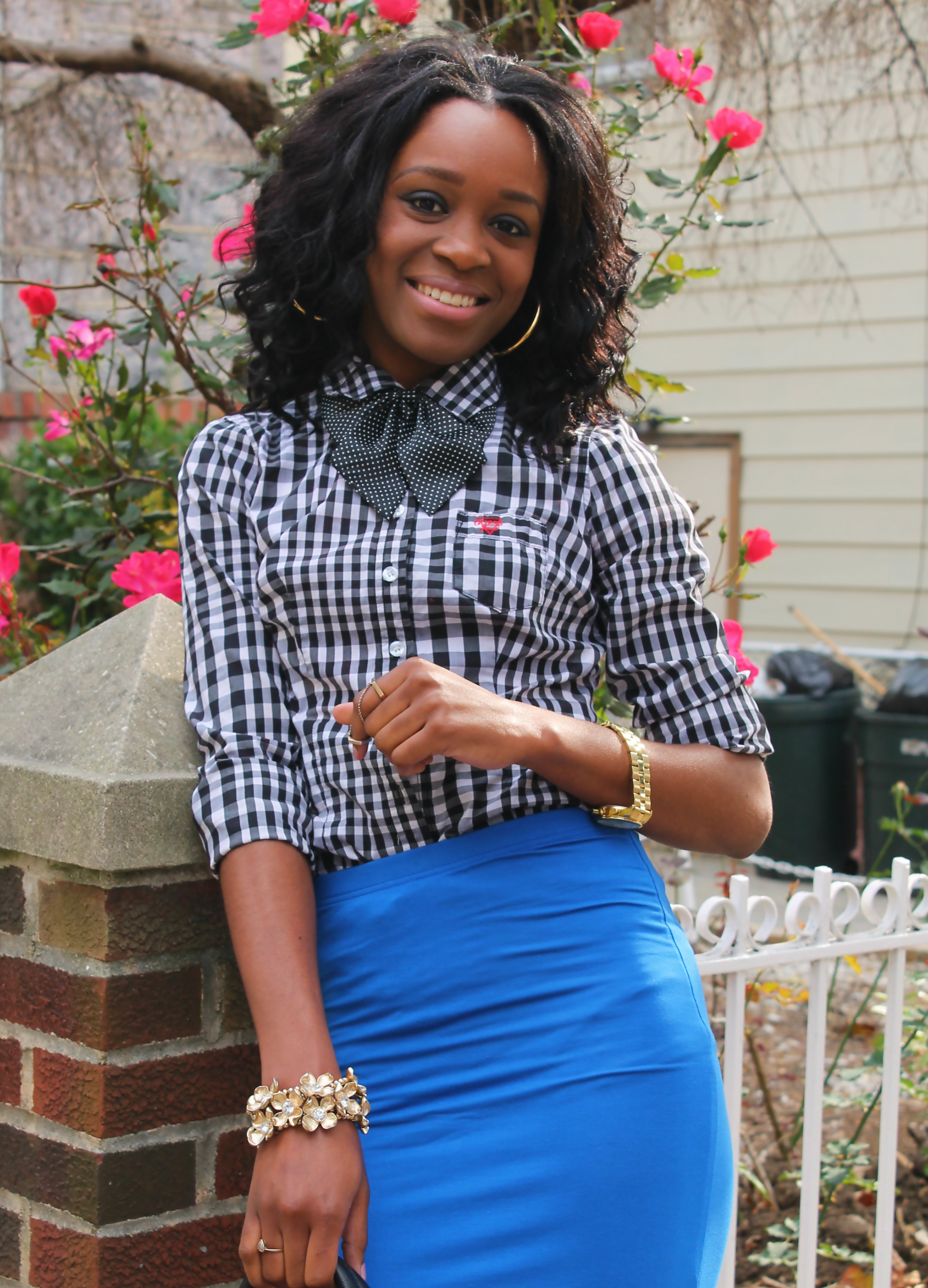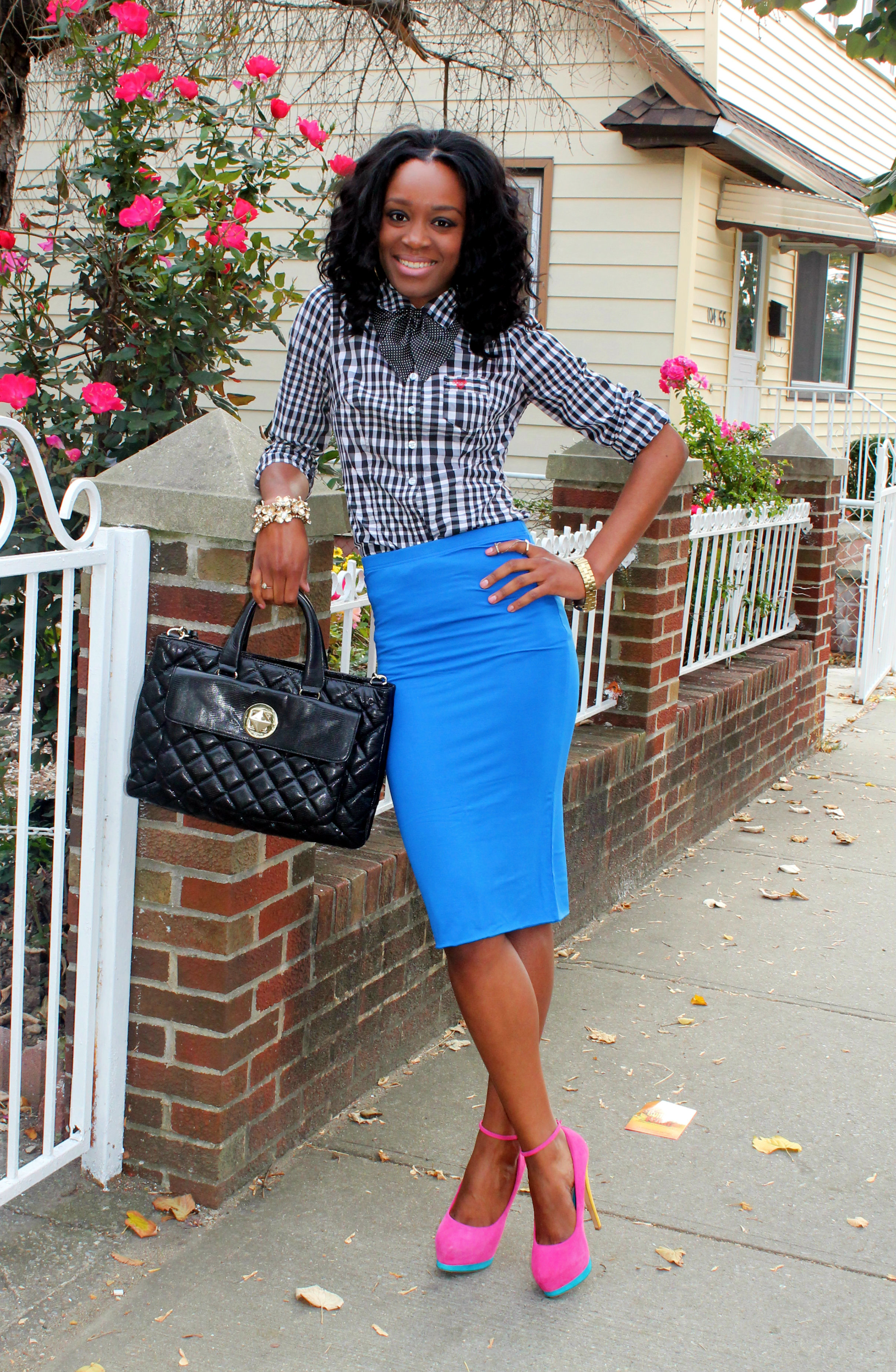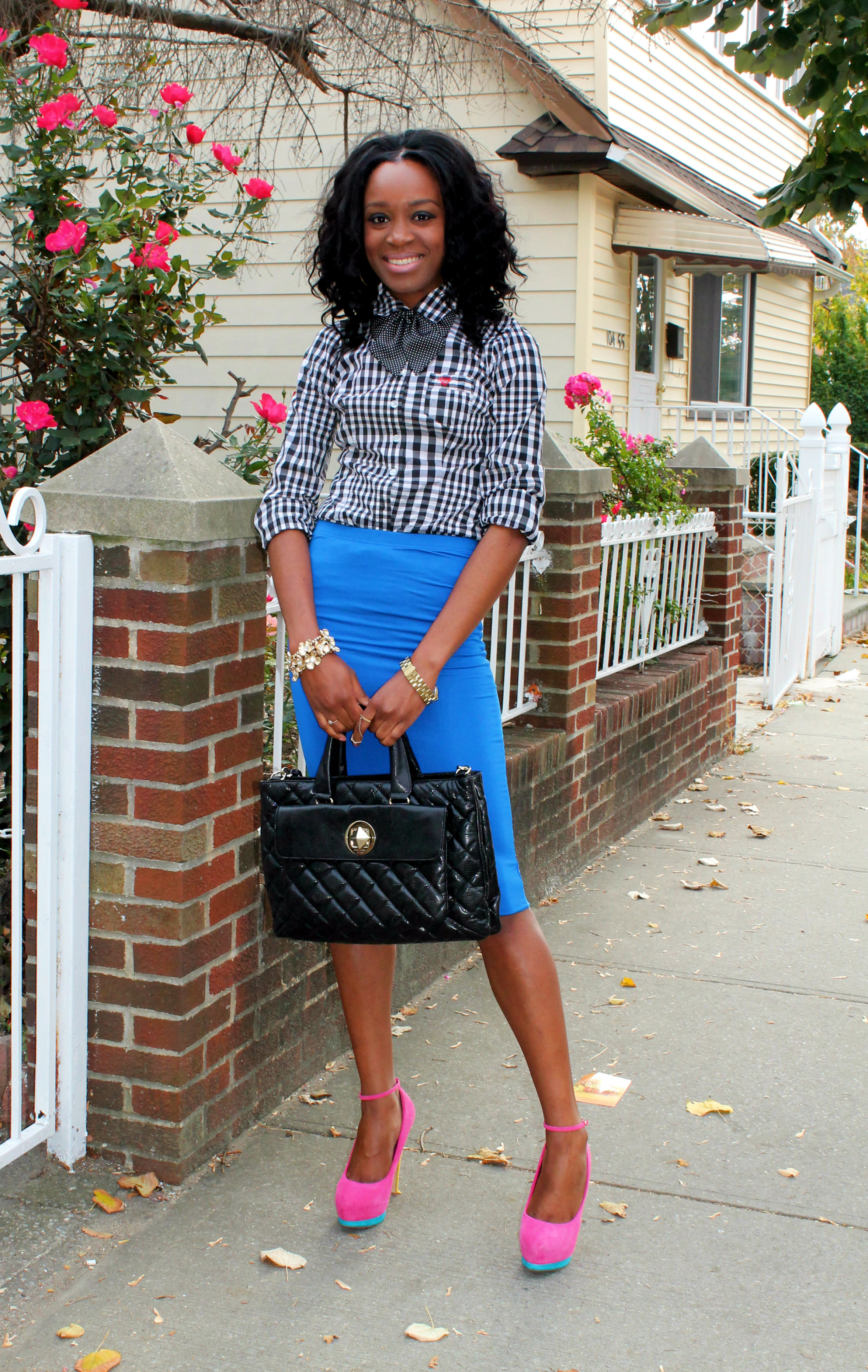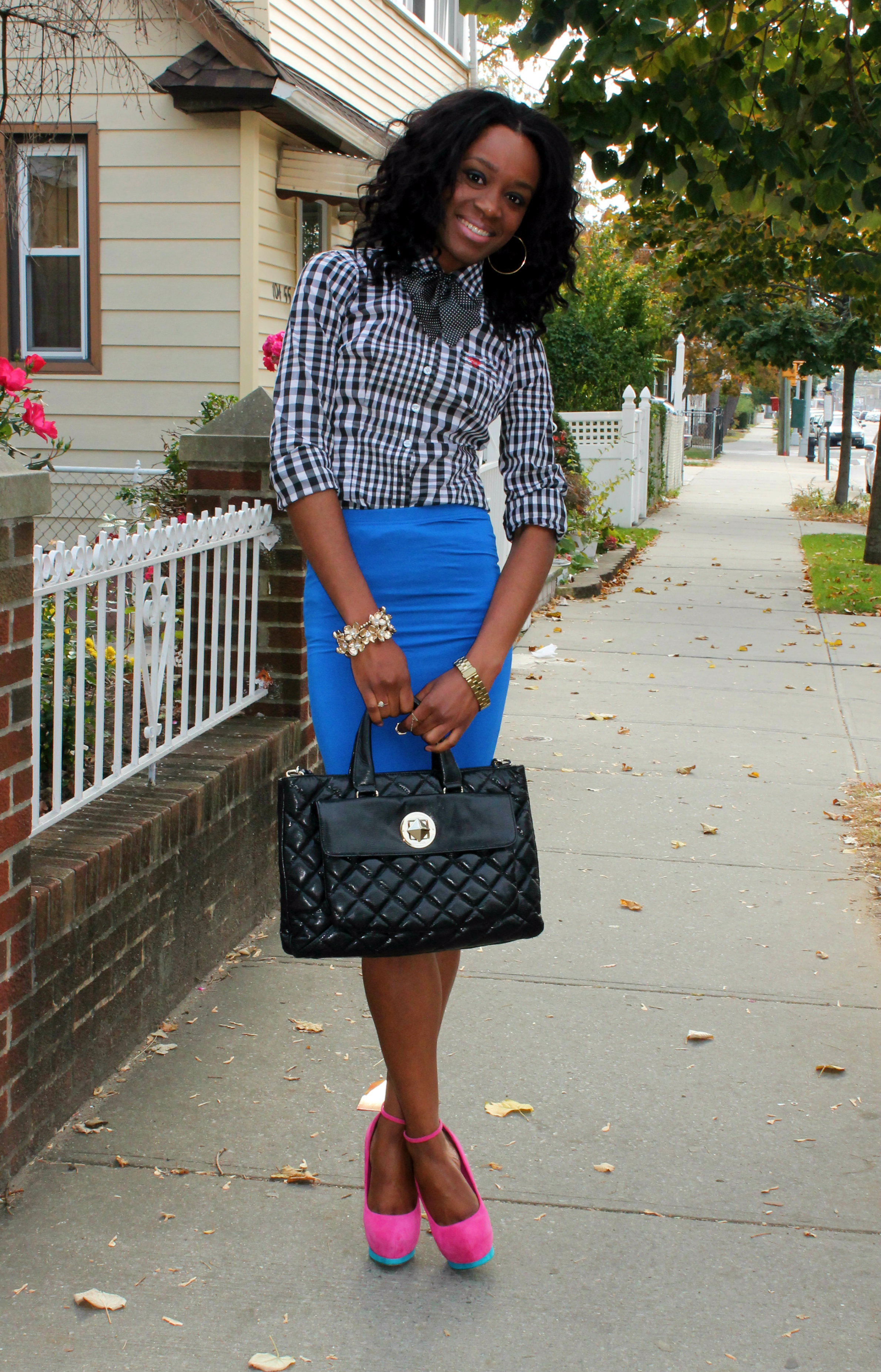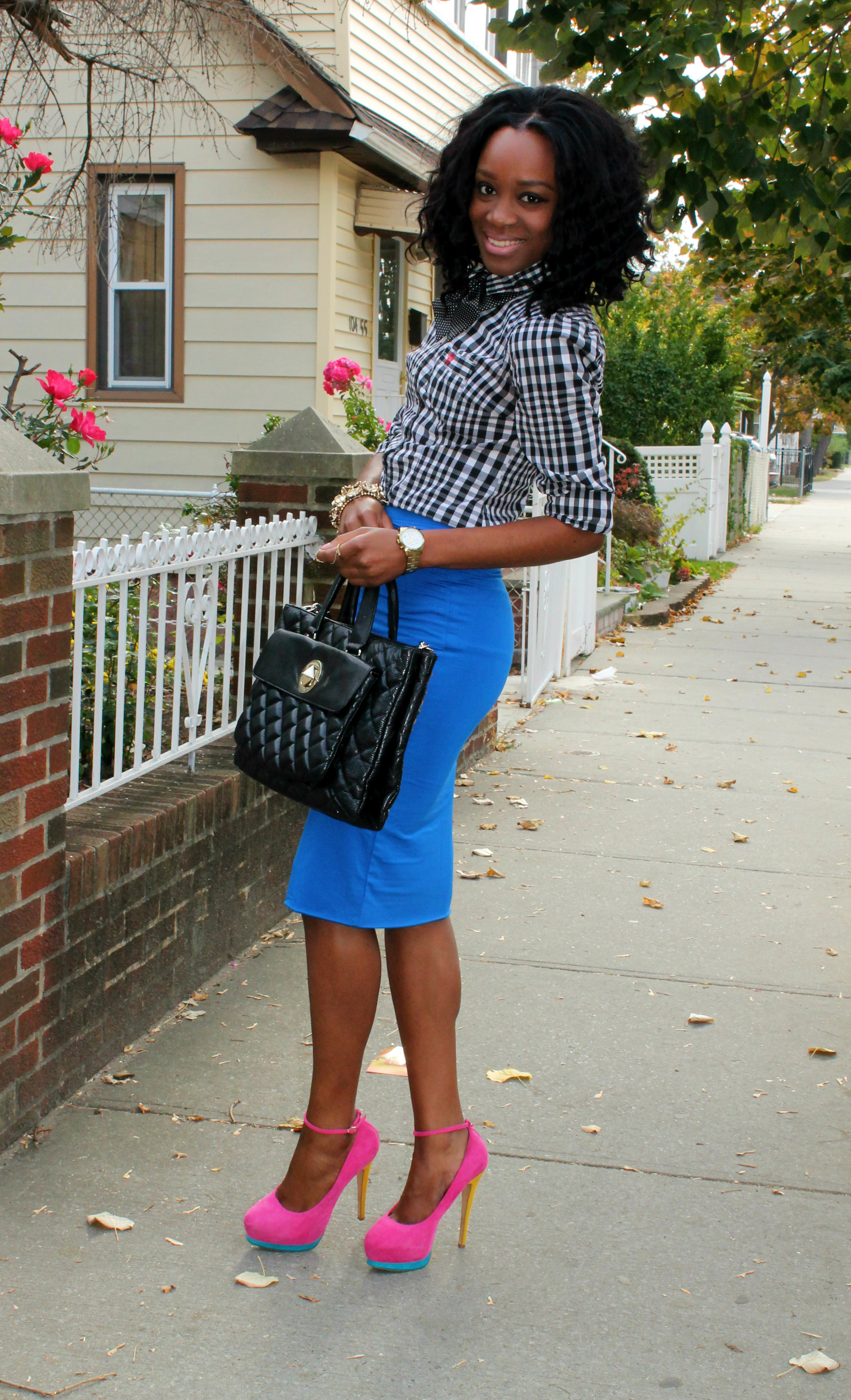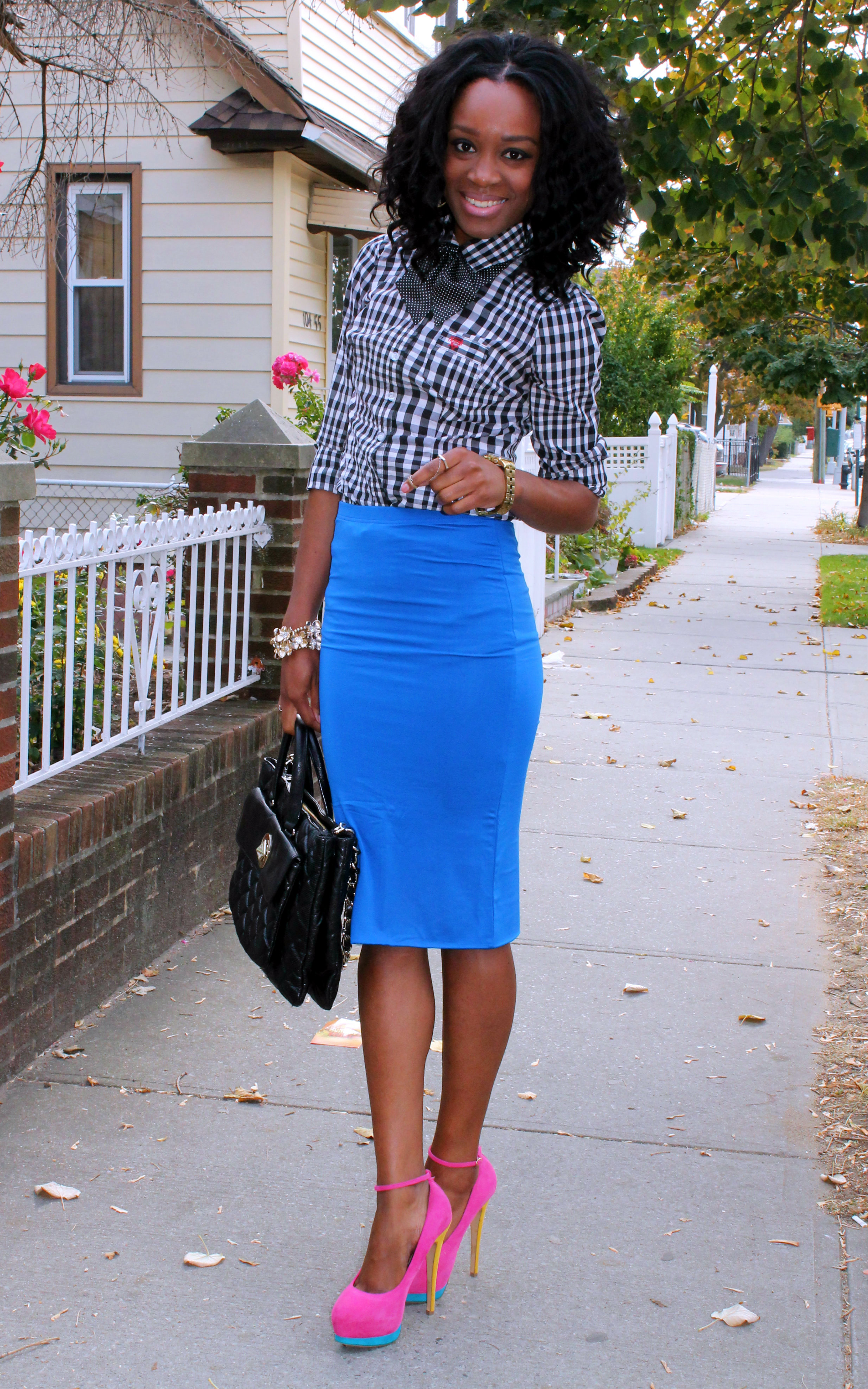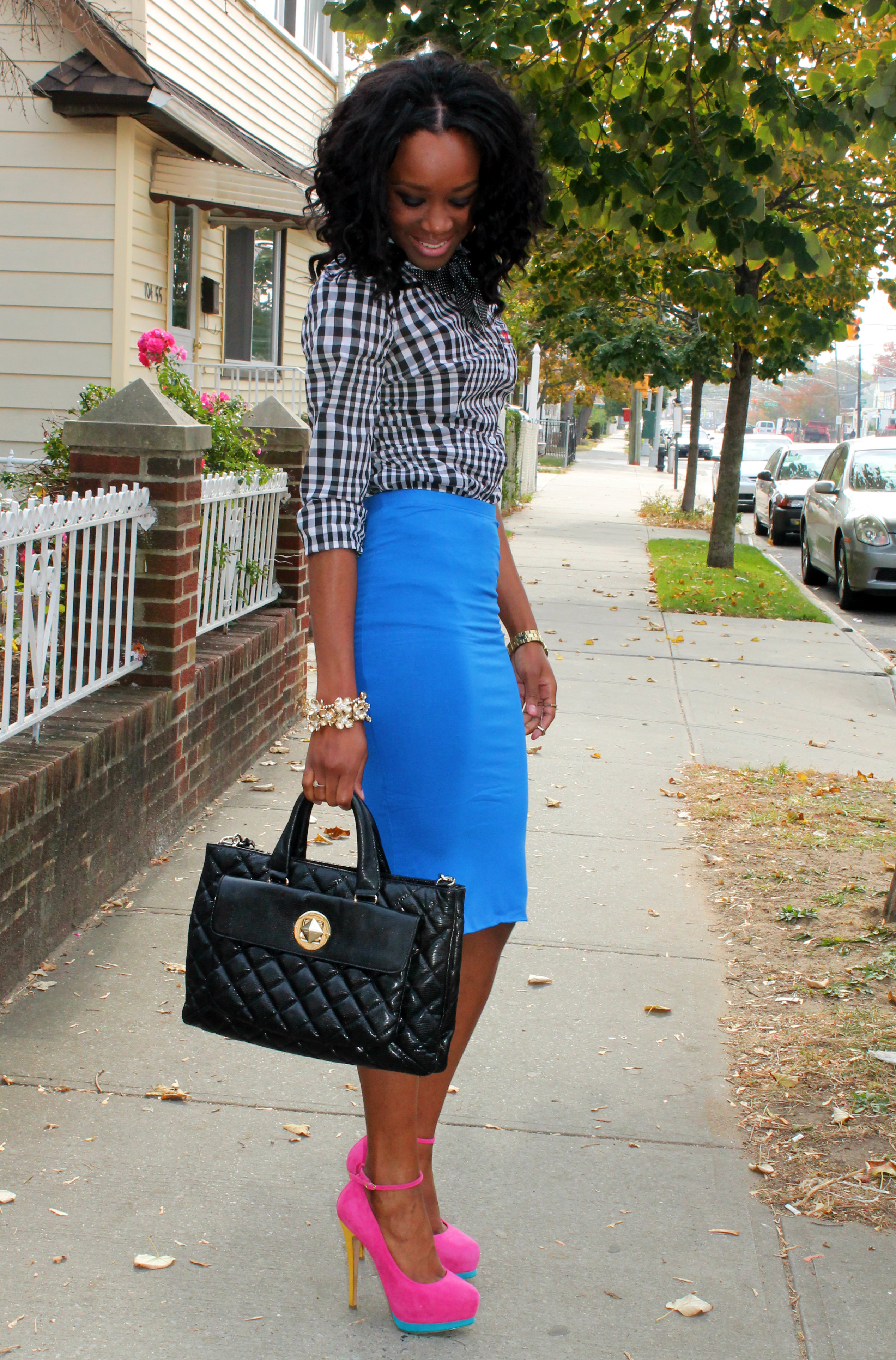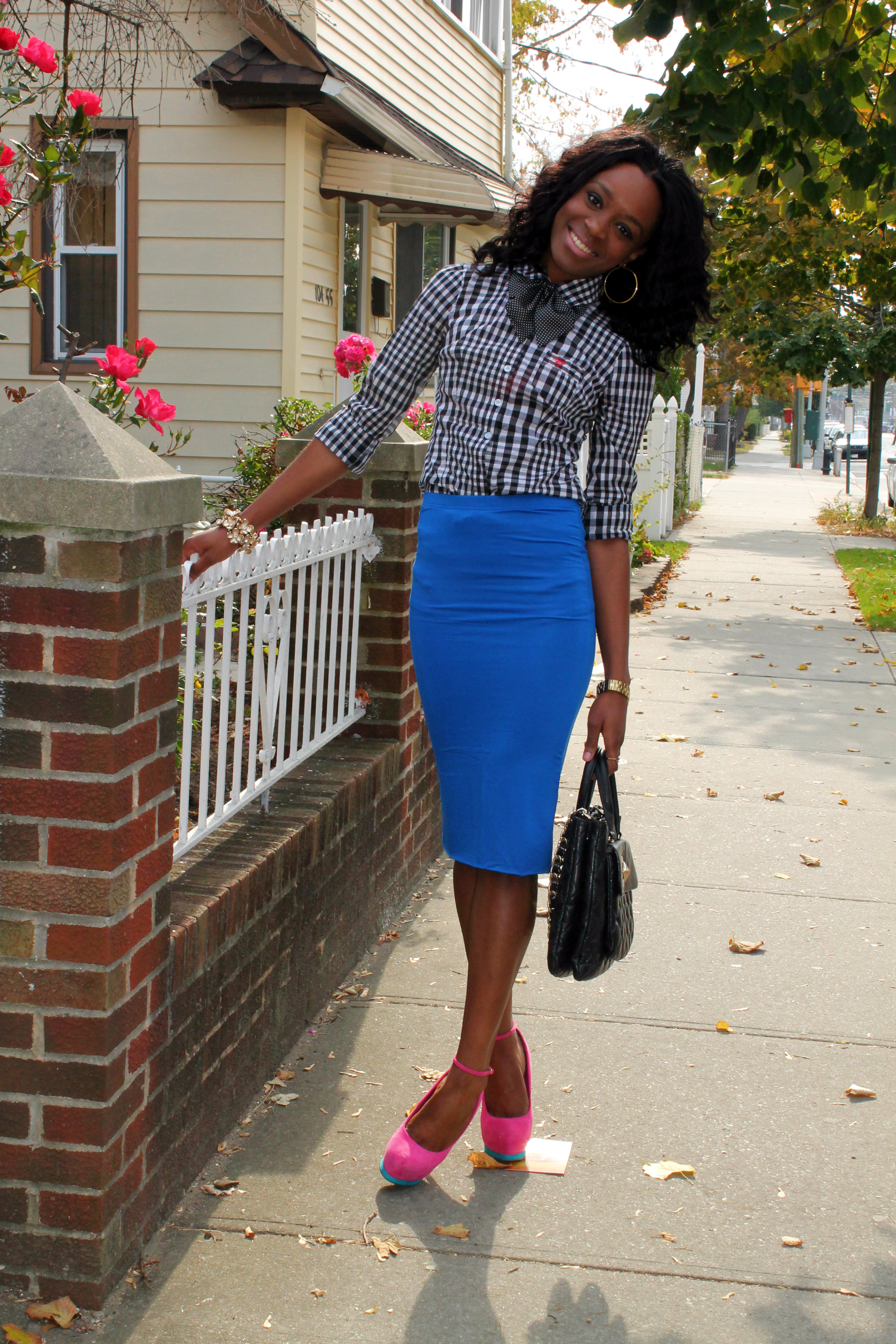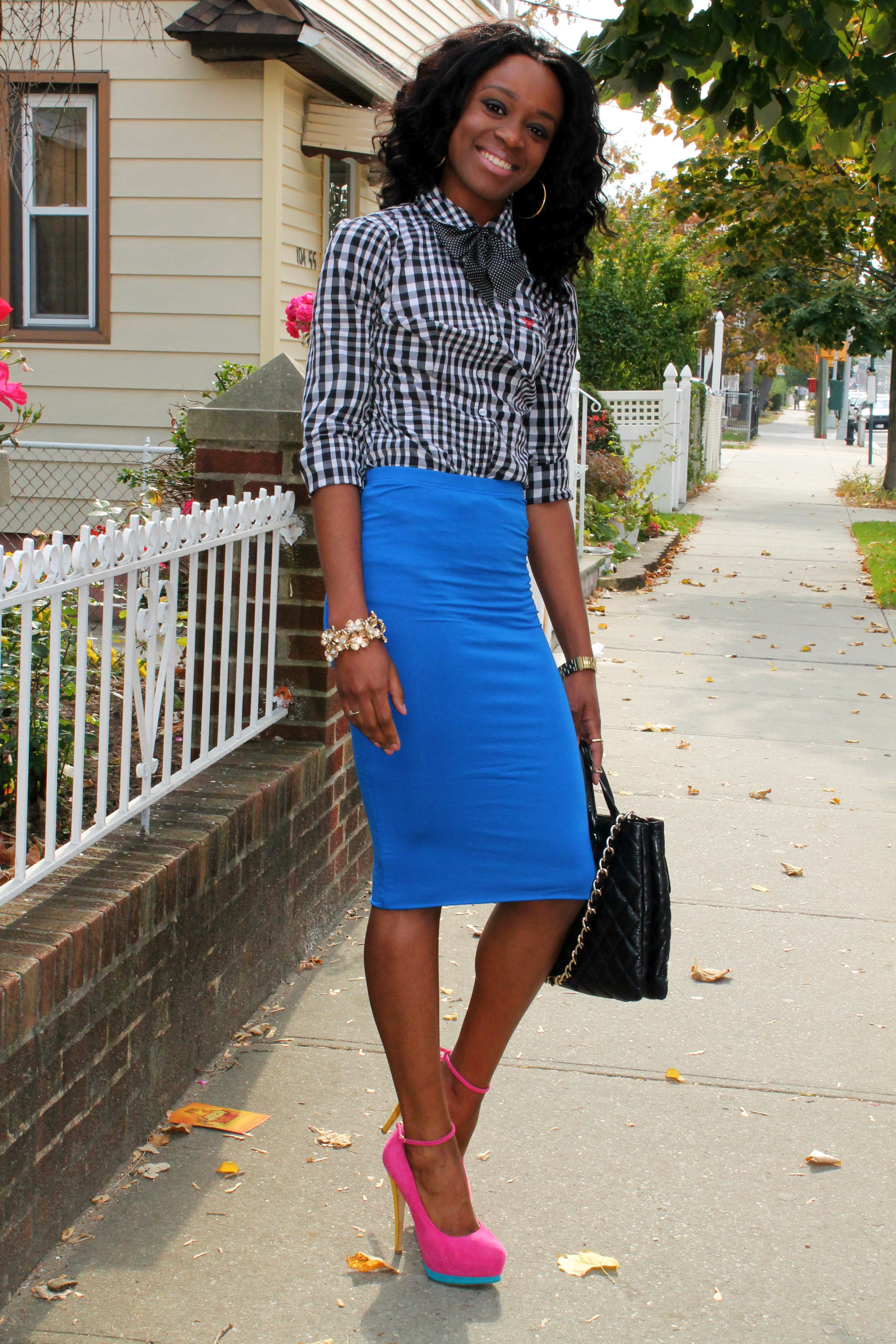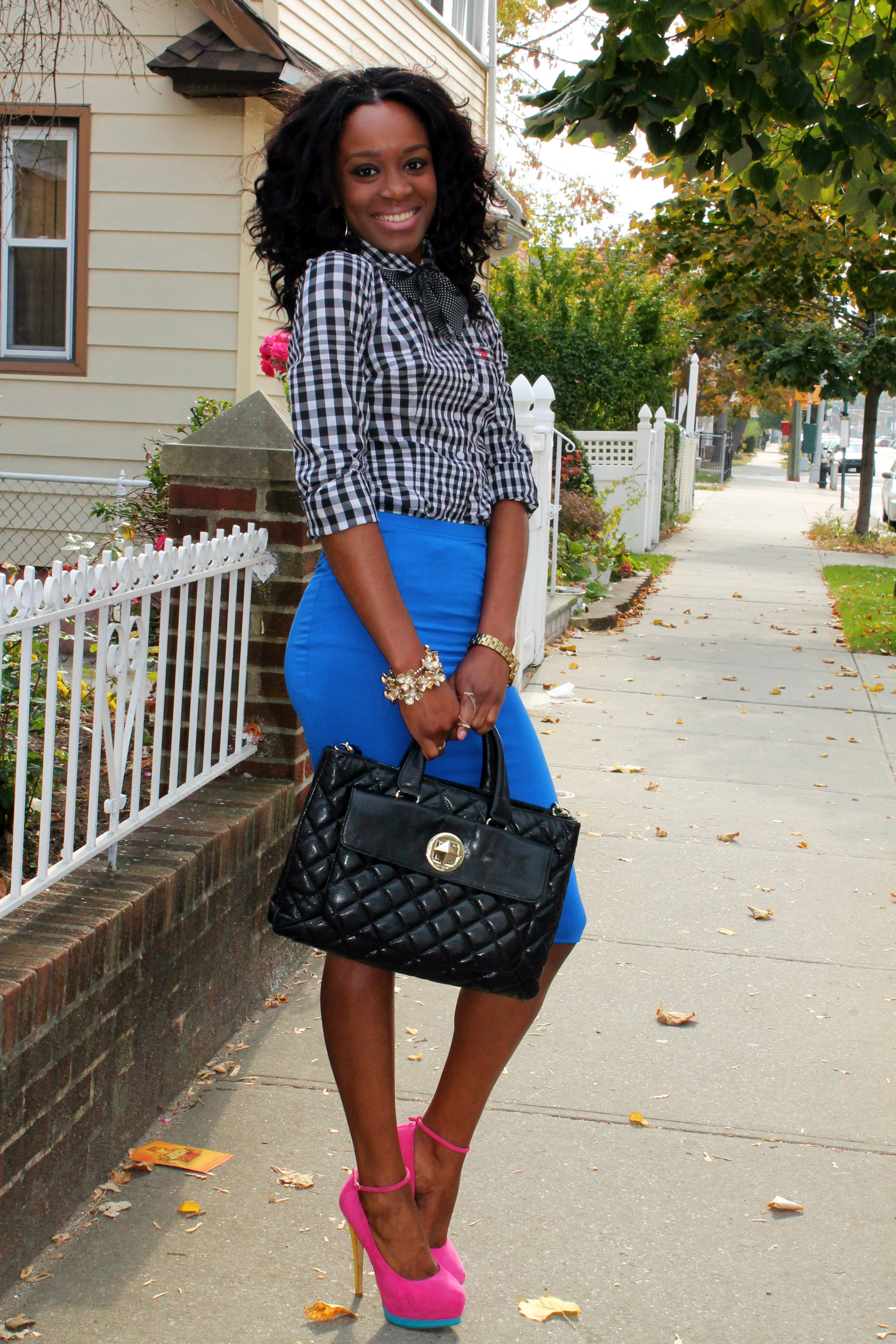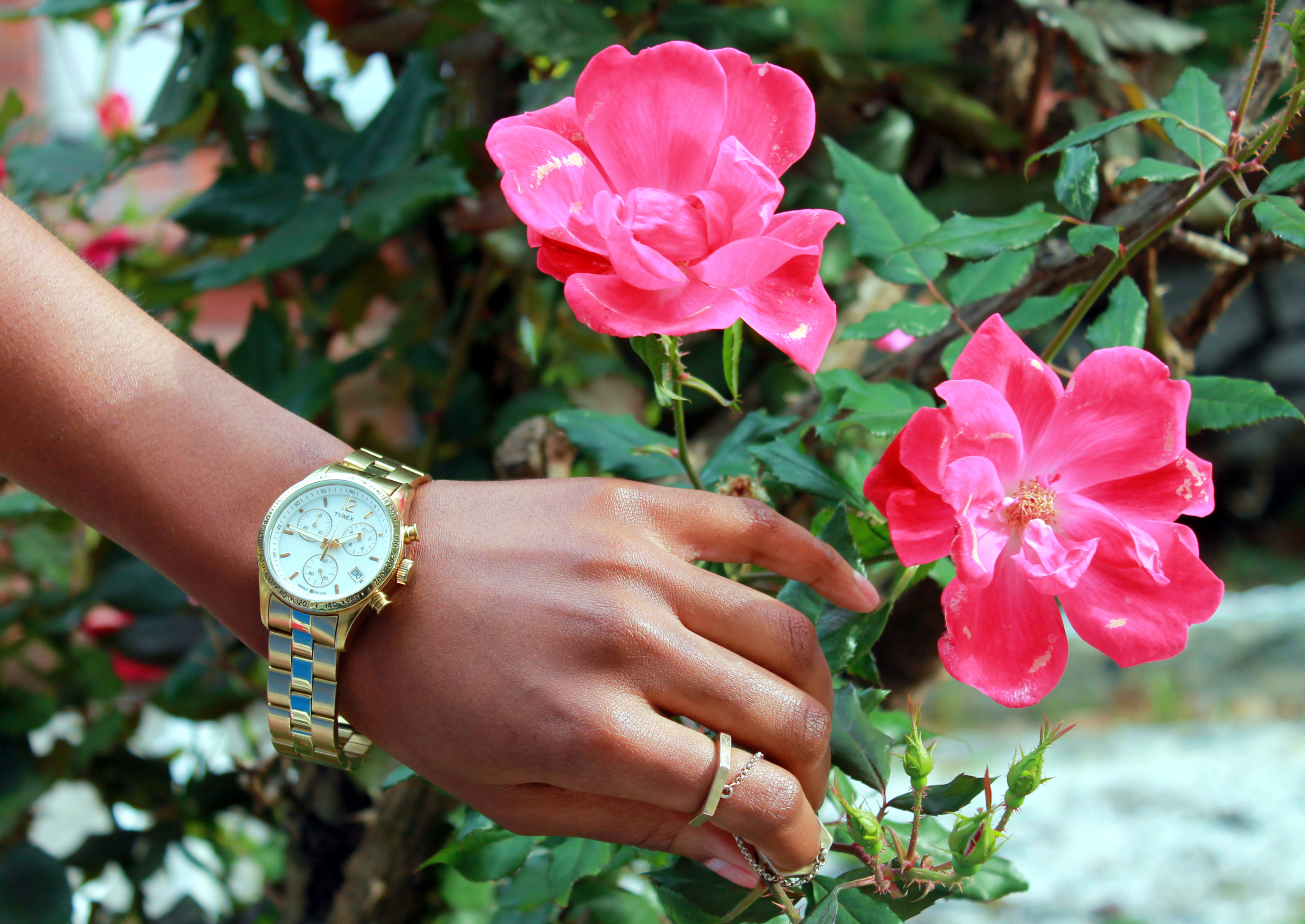 OUTFIT DETAILS: Skirt: Topshop – sold out but shop all skirts here // Shirt: Guess (old) // Bow tie: Amazon // Heels: Steve Madden (old) – love these // Watch: Timex (c/o) // Purse: Kate Spade (sold out) – Cute quilted version in blue
I have wanted to do a celebrity inspired post for a while now and coincidentally enough, I happened to come across this picture of Lala around the same time my new skirt from Topshop arrived in the mail. As seen above, Lala Anthony is wearing a skirt from her 5th and Mercer collection which, surprisingly enough doesn't cost an arm, a leg and a few organs as most celebrity collections do. Lol! But though hers costs $110, I am proud to say mine was only $10.50 on sale at Topshop. Score! Certain deals you simply can't pass up, right?
She paired her skirt with a black and white polka dot sweater and pink pumps; though I followed through with the color scheme, I decided to add a bit of personality to my look by using a checkered button-down instead of a sweater, which I jazzed up with a bow tie and finished the look with colorblock pumps instead of plain pink ones.
SN: I hold these shoes very close to my heart because I worked so hard to get them: when I found out they were sold out online in my size, I called up about a dozen Steve Madden locations before finally finding my size in a Boston store. I just had to have it shipped to me in New York. It was well worth the trouble because I am so in love with them.
So what do you think of my first celebrity look for less? It's always nice to hear from my readers so do not hesitate to leave me a comment below!
Until next time,

Photo credit: Malita M.
Check out her fashion & travel blog: Maliny Collections