"Even though you may want to move forward in your life, you may have one foot on the brakes. In order to be free, we must learn how to let go. Release the hurt. Release the fear. Refuse to entertain your old pain. The energy it takes to hang onto the past is holding you back from a new life. What is it you would let go of today?" 
― Mary Manin Morrissey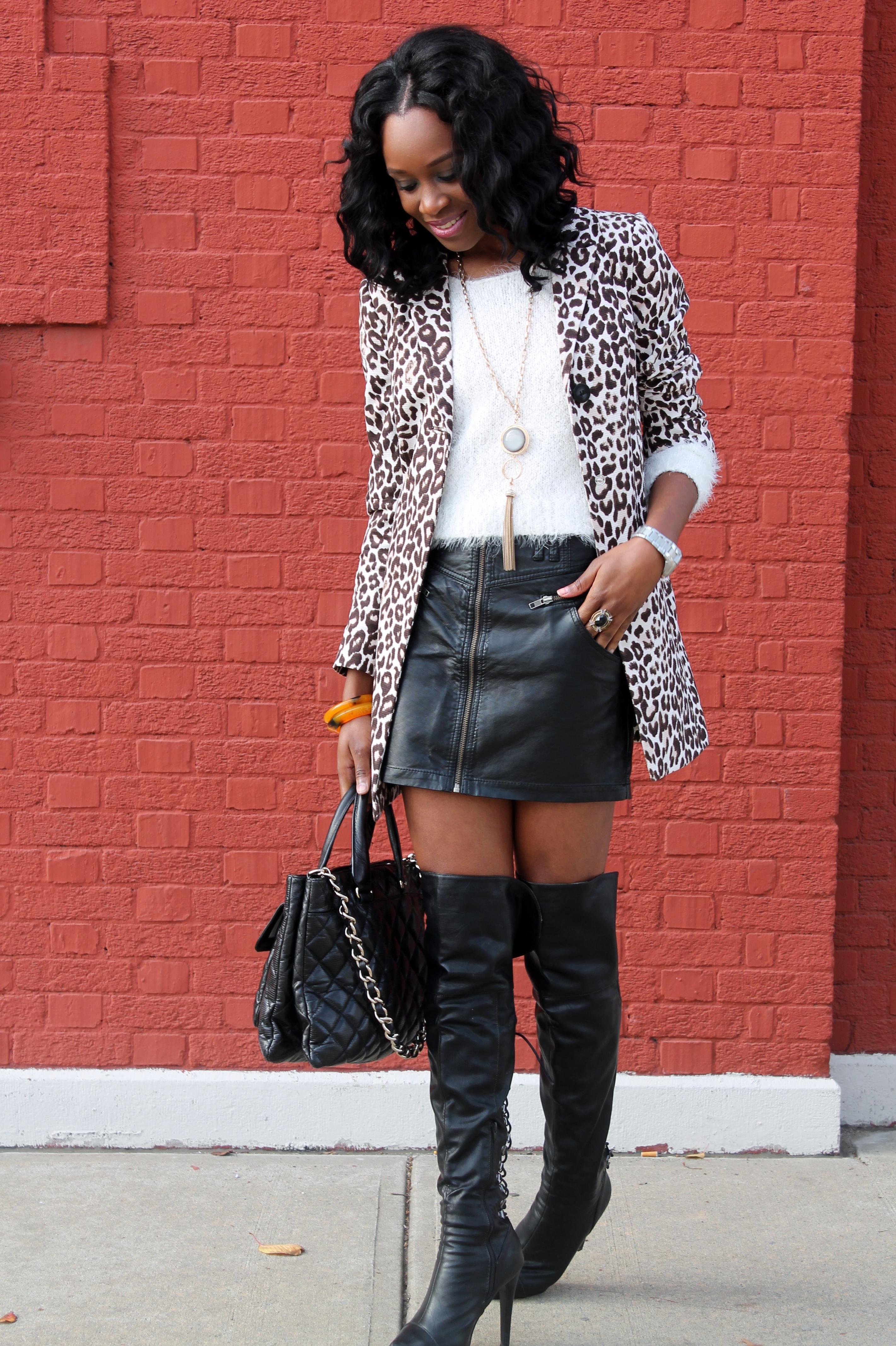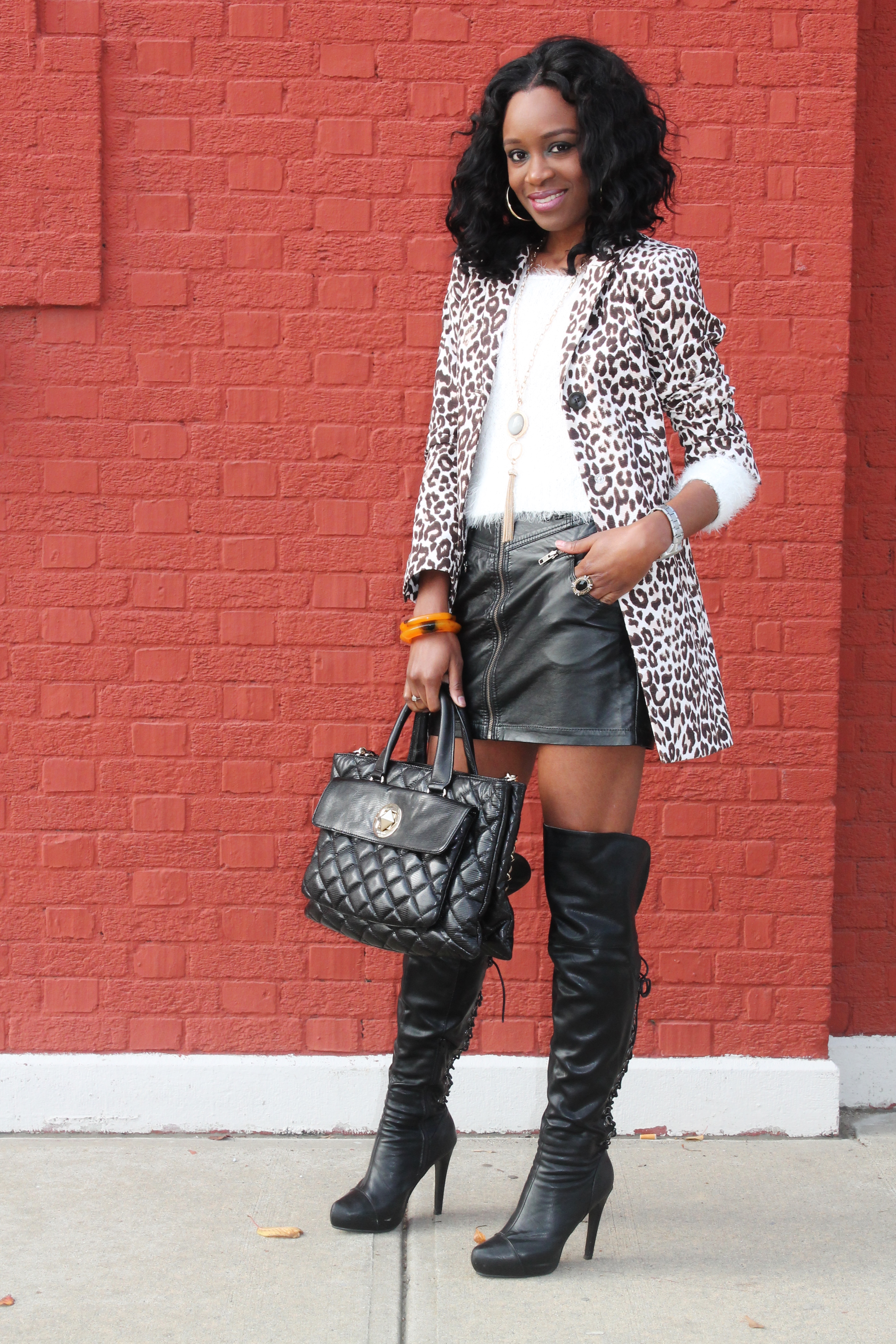 Photography: Maliny Collections
Outfit details: Cropped sweater: Strawberry – love this // Faux leather skirt: H&M – Quilted option // Leopard coat: H&M – Gorgeous option // Boots: Charlotte Russe – Great option here
Hi guys,
I've been so busy these days and the lack of sleep is quite obvious by the bags under my eyes but nonetheless I am making it a mission to post daily for you guys, a task which I've successfully completed for the past two weeks. Hopefully I'll manage to do the same this week as well.
Fall looks come together flawlessly when paired with knee-high or over-the-knee boots so they're definitely a  wardrobe staple for me and should be for you too. They can be worn with mini and midi skirts, shorts and even with a jacket draped over your favorite summer dresses. Be creative when transitioning from one season to another; no need to stow away all your summer wardrobe as of yet.
I hope you guys enjoyed this look. Have a great week and thank you all so much for stopping by!
PS: If you're in the NYC area, don't forget to RSVP to my first ever meet-and-greet on December 5th by emailing me at versicolorcloset@gmail.com. So excited about this event and the great giveaway that'll be part of it:)