"Do what you want,
but you're never gonna break me,
sticks and stones are never gonna shake me" – Pocket full of sunshine, Natasha Bedingfield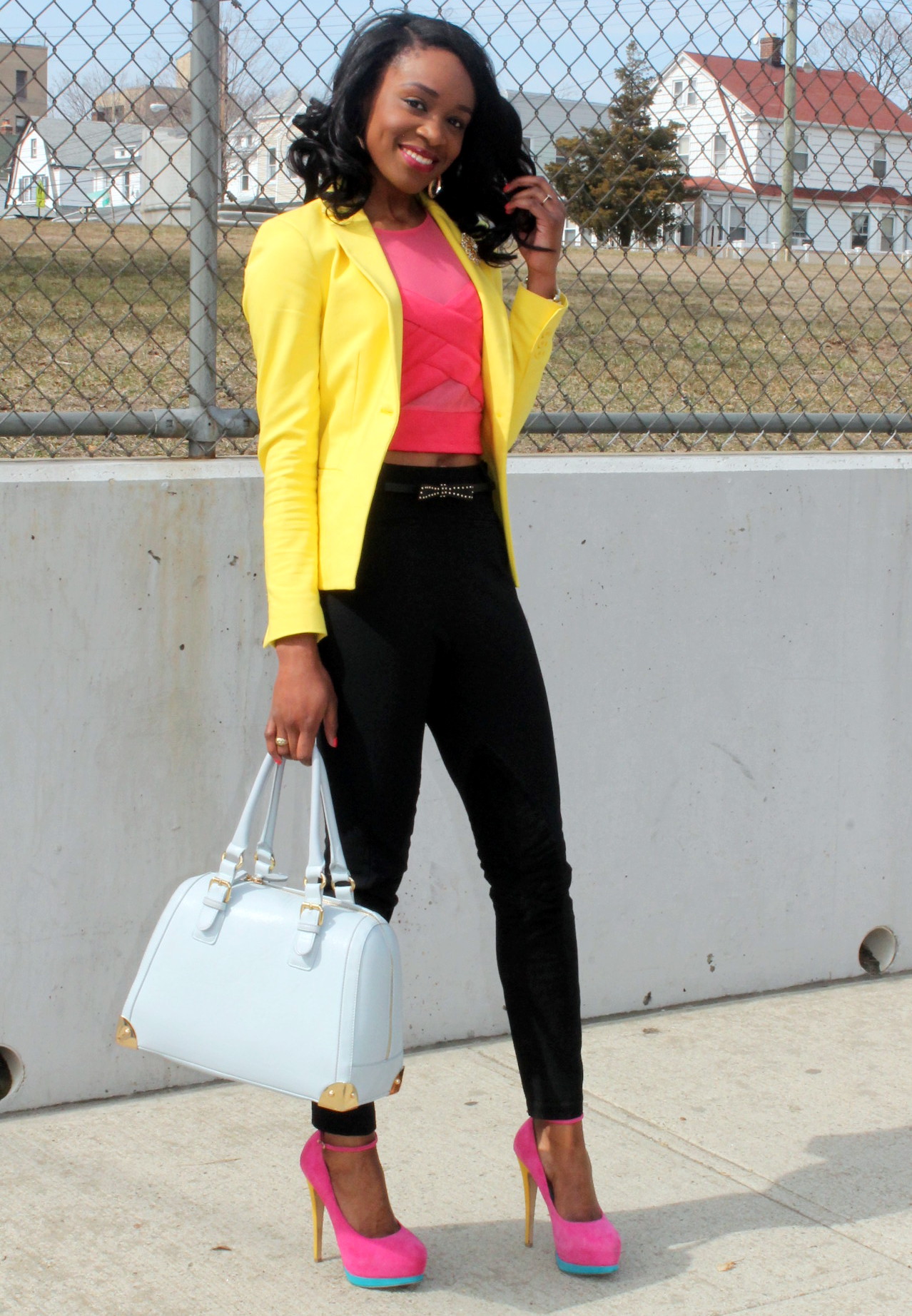 Outfit details:
Zara blazer – Three options: here, here & here)
Thrifted high waist pants – Similar here & styled differently here
Steve Madden pumps – Similar here (on sale)
Aldo bag (available in four colors)
Primadonna earrings
Hello everyone! 
I hope your weekend was amazing. We had never ending rain in New York so that wasn't much fun plus I attended a funeral service so there was no fun in that either. But it's Monday: a new week, a new month and a few fun collaborations are on the horizon so I couldn't be happier.
I also reached 5,000 followers on Instagram last week (Yay!) so I have a fun giveaway coming up for you guys. If you aren't already following me here, please take a moment to fill in your email address on the right sidebar so that you don't miss out on this opportunity to win some cool prizes. 
Lastly, what would you like to see more of on the blog? I'm always open to incorporating new ideas on here to make your visit worthwhile so please don't hesitate to comment below and share your thoughts.
Until next time, 

Photos by: Maliny Collections