"Give to everyone who begs from you; and of him who takes away your goods do not ask them again. And as you wish that men would do to you, do so to them."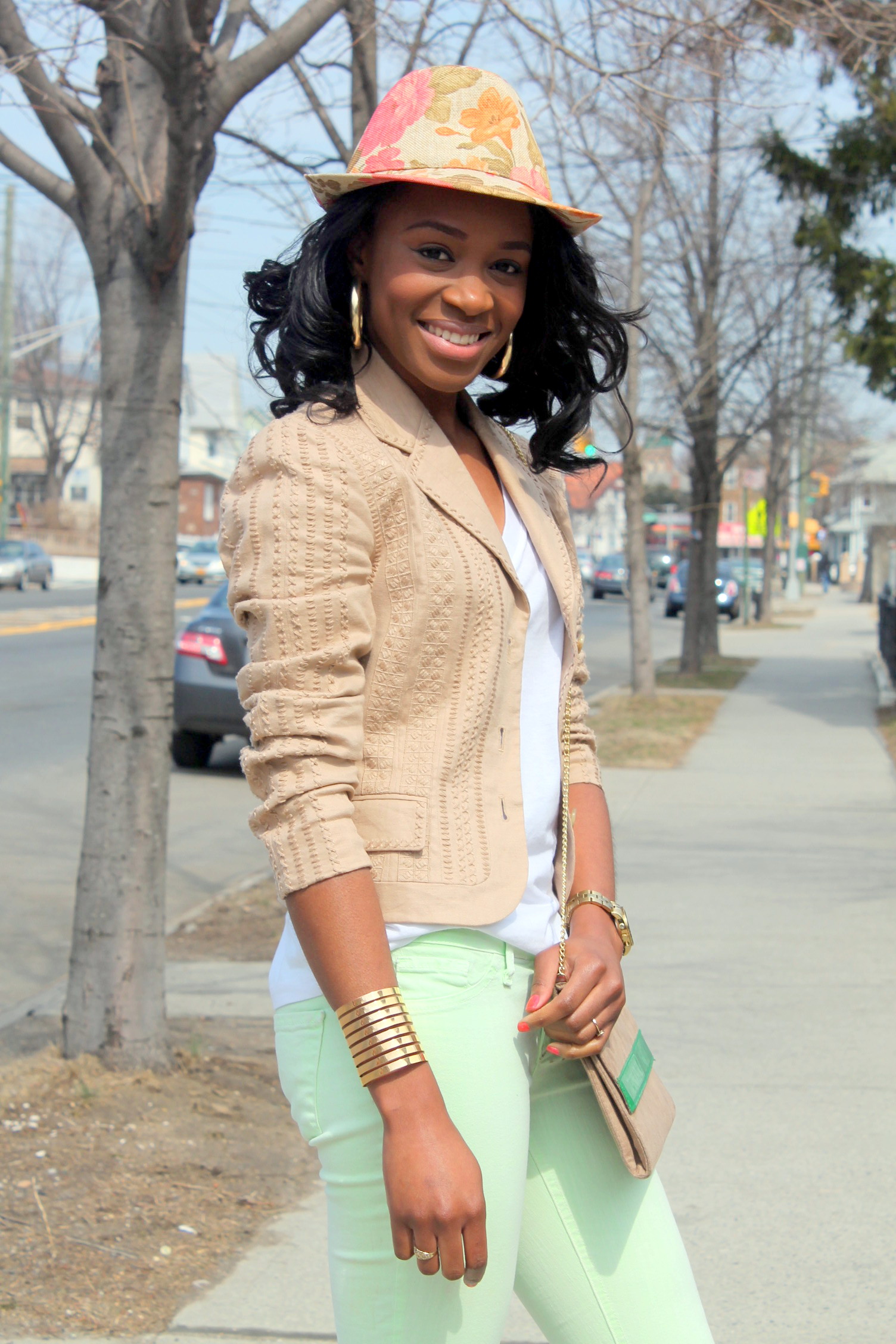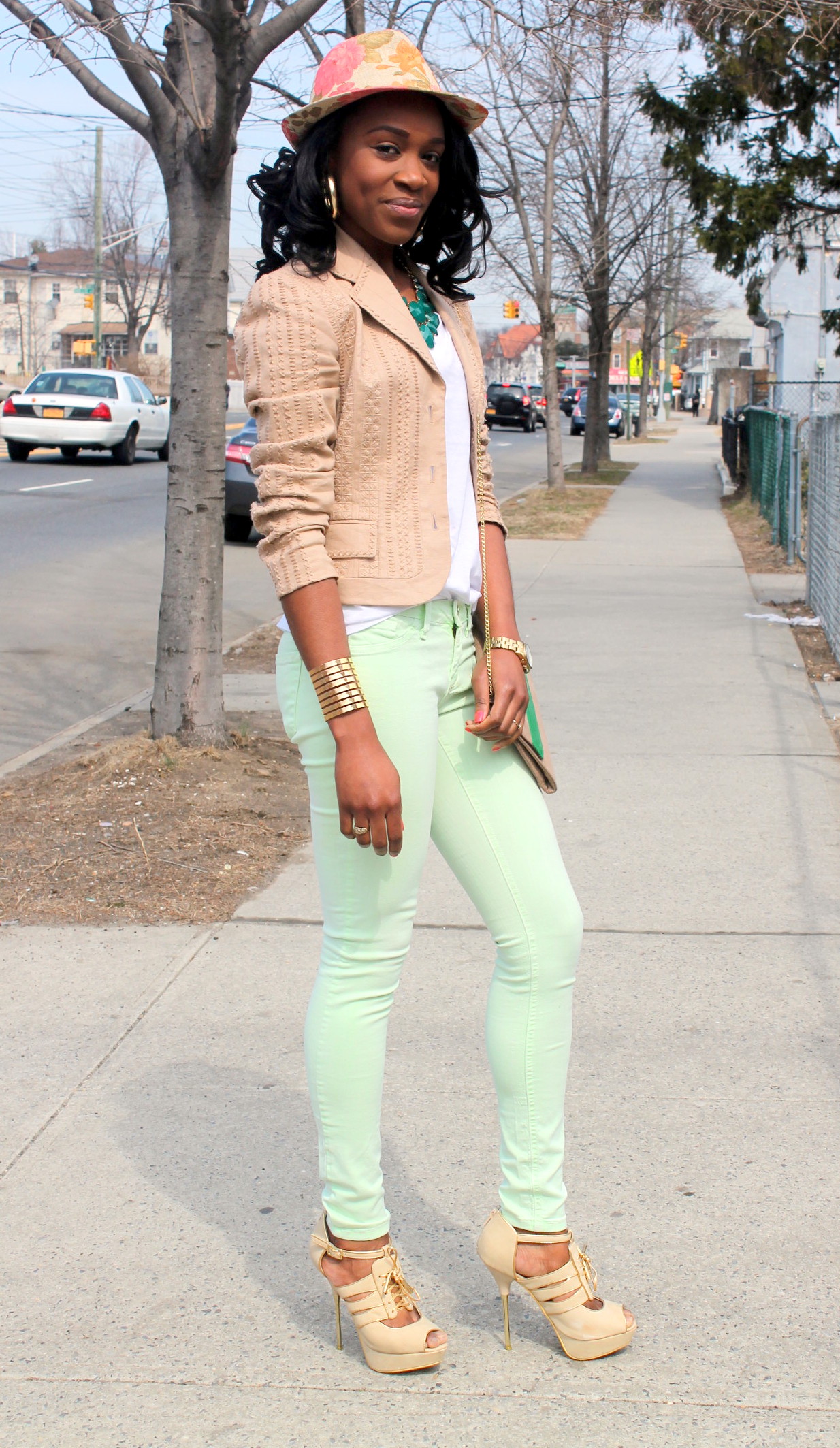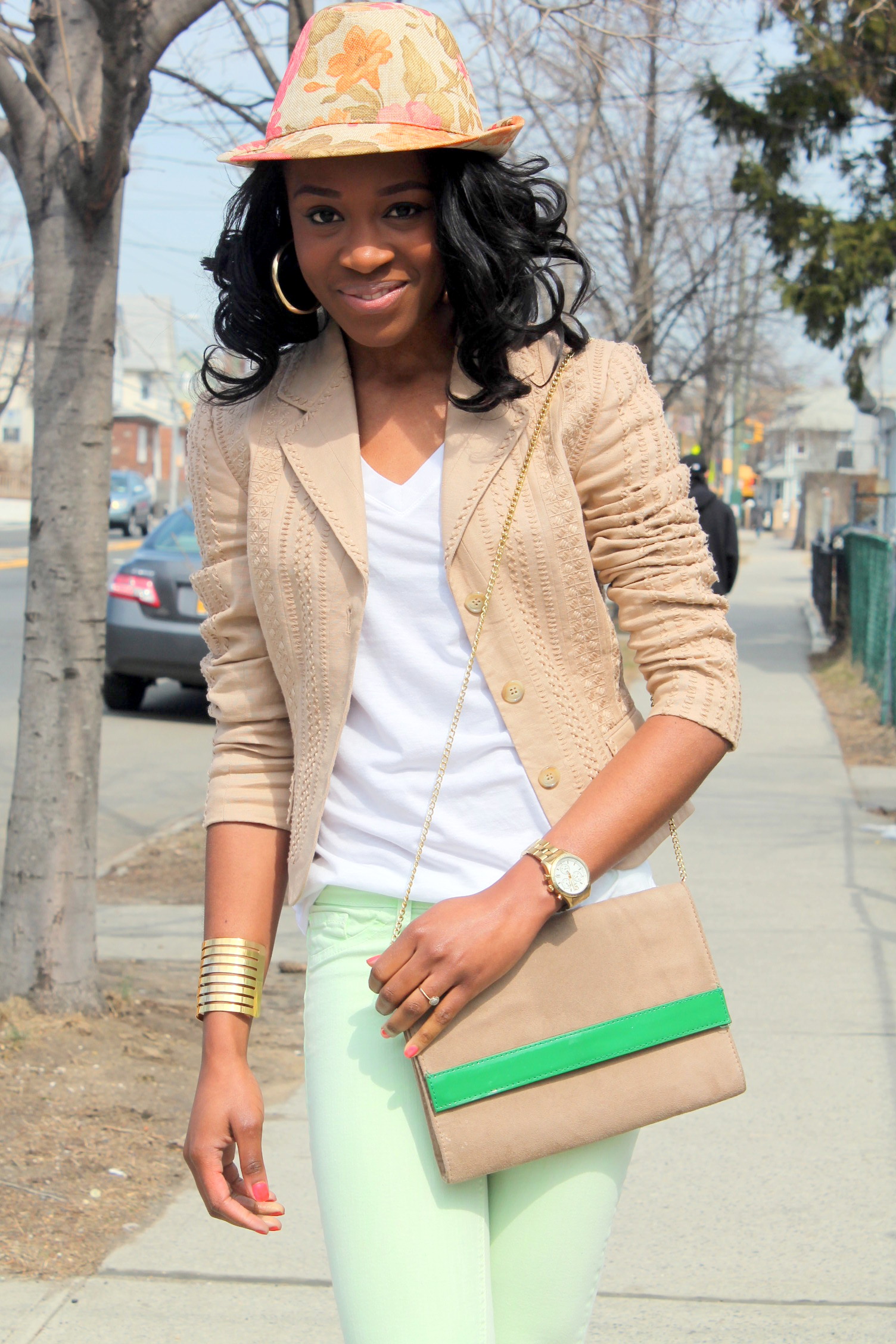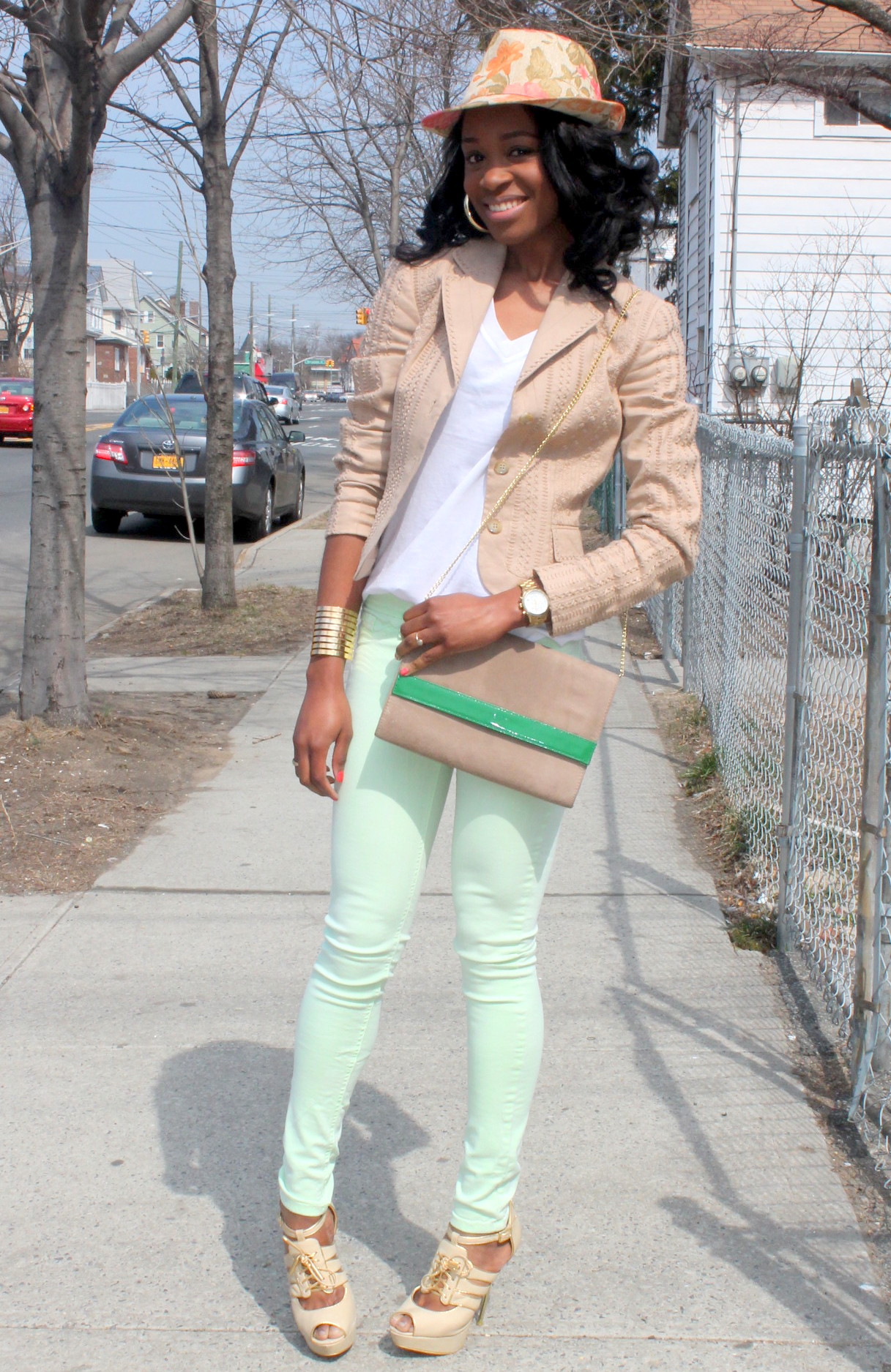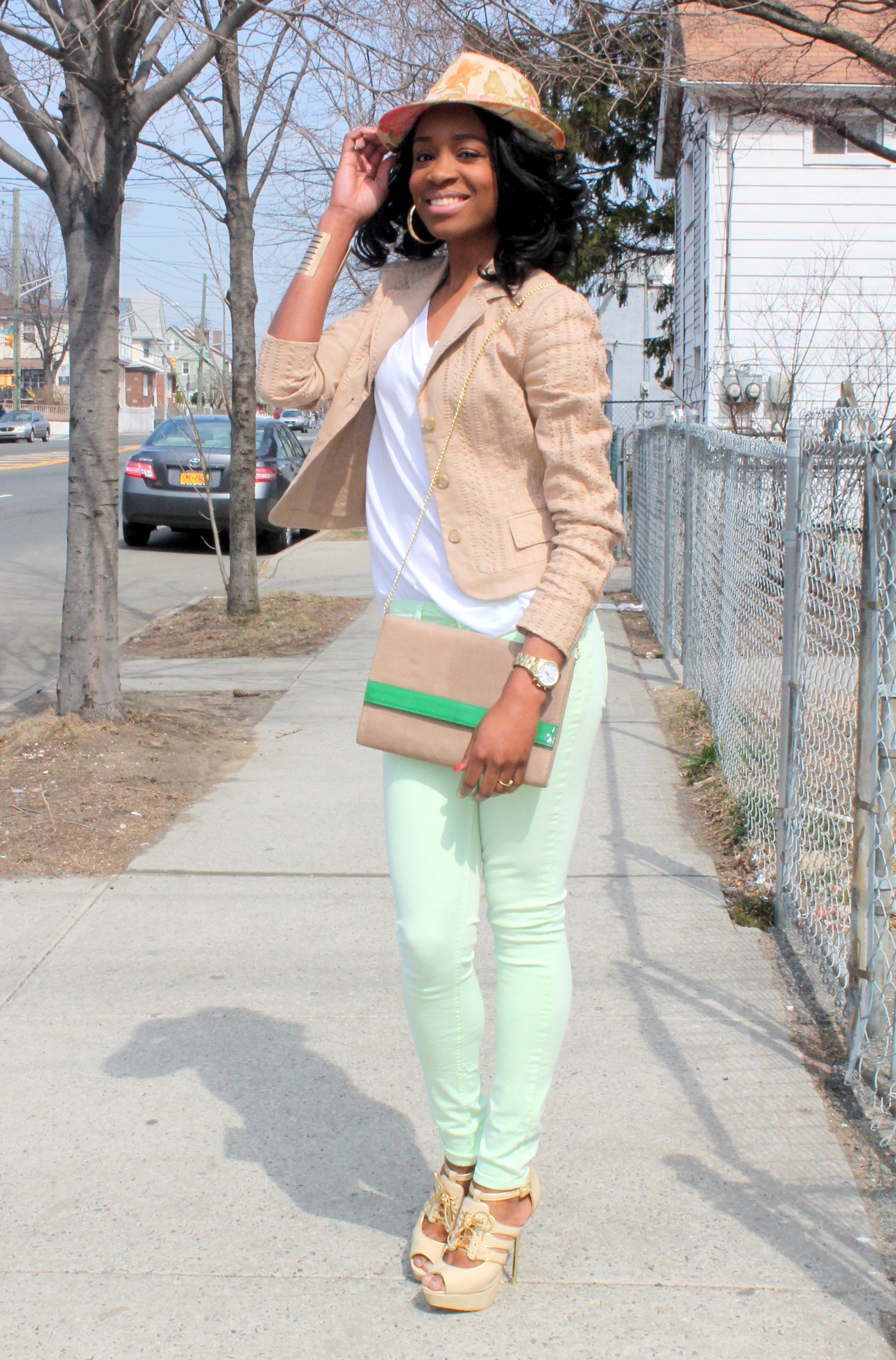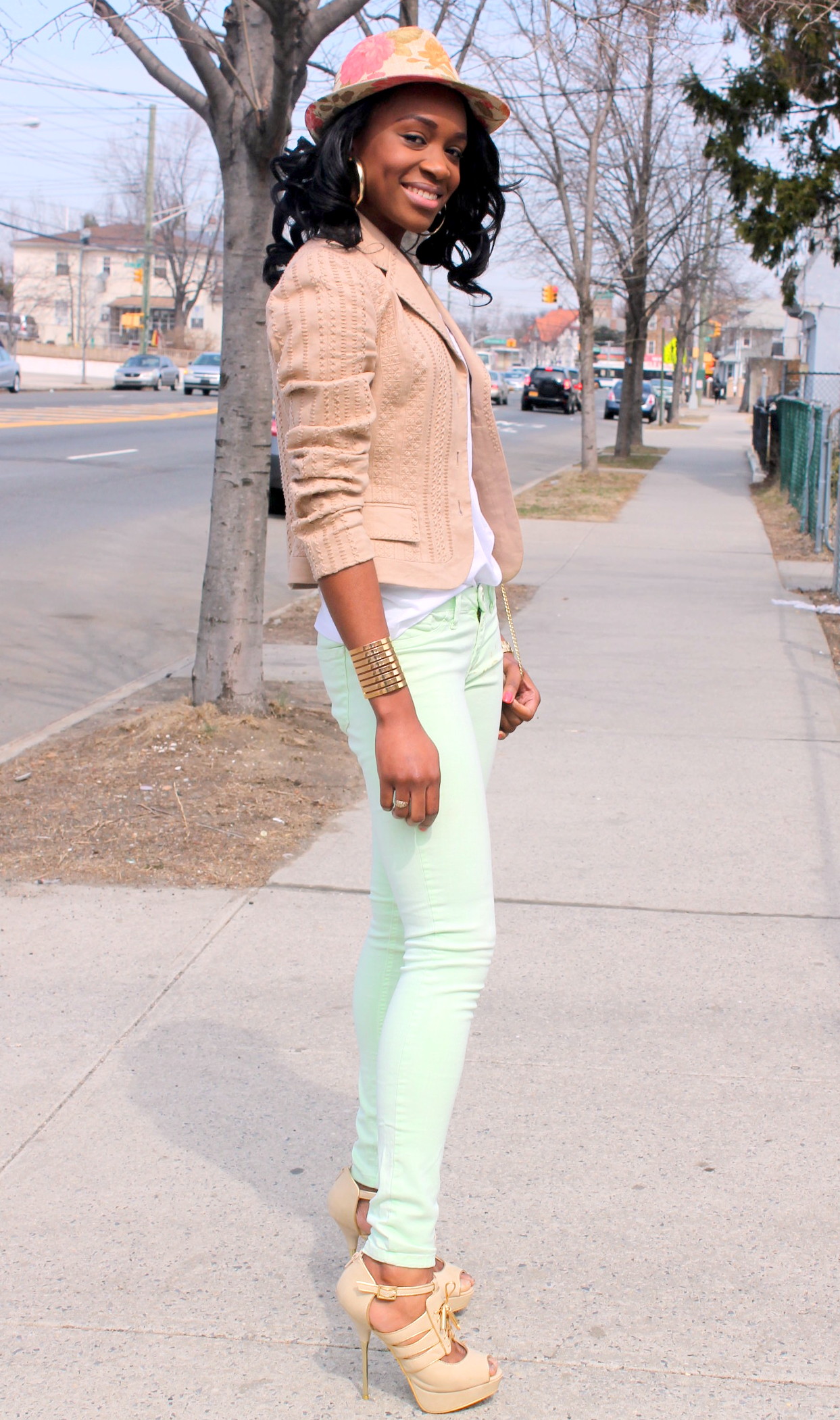 Forever 21 tee  ~ Mint denim (here – on sale) ~ Thrifted blazer (similar here or here) ~ Shoedazzle heels – old (love these) ~ H&M clutch ~ Floral print fedora (here)
It's always a good idea to make a statement with your outfits but on the days when you're walking around half asleep and in a more laid back mood, your clothes should reflect that to a certain extent. This doesn't necessarily mean we should walk around looking like we just rolled out of bed but a relaxed look featuring your favorite basics will do just fine.

This pair of mint green denim paired with a simple white tee is as basic as it gets for me. But the color of the jeans and the details on the blazer add an element of surprise and somewhat uplift the entire look without being over the top. Lastly, what's a spring look without a hint of floral? This fedora is one of my favorites. See how I styled it differently in this post.
I hope you've enjoyed reading this post. Be sure to stop by again soon!
Until next time dolls, 

Photo credit: Maliny Collections