"It is bad enough that people are dying of AIDS, but no one should die of ignorance. " Elizabeth Taylor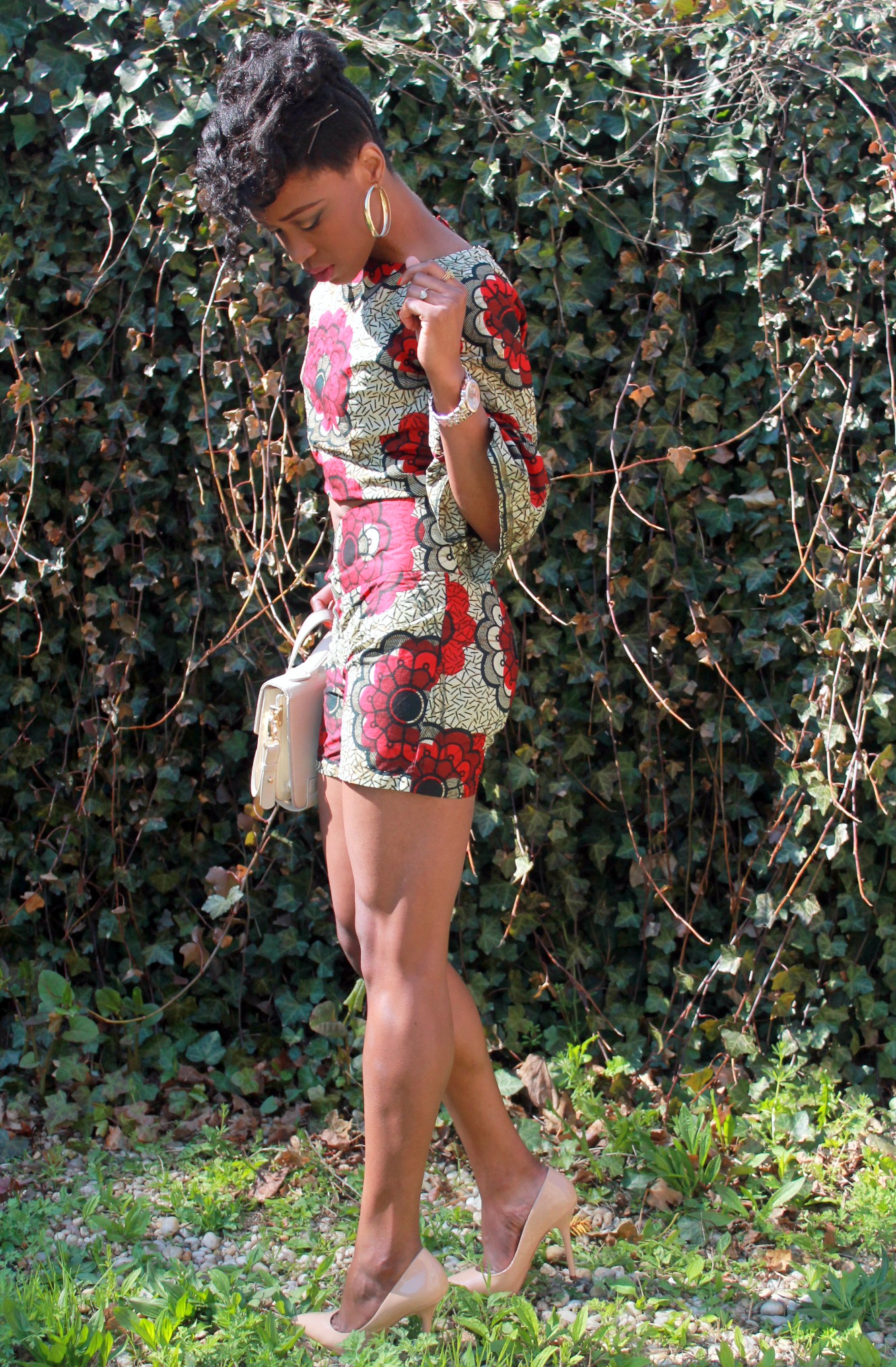 My mother used to work for an outreach program in Central Florida which main focus was to prevent pregnant women affected by HIV to pass on the virus to their unborn children. Though there isn't a known cure yet for this disease, it is good to know that there are ways to stop the virus from spreading but more often than not, even those affected are not aware of their options – especially given the stigma that comes with this terrible infection.
Introducing Winnie Musonda. Here is her story as told by fellow fashion blogger and friend Malita of MaliNY Collections:
"Several years ago when Winnie was still in her teens, her older sister fell ill. Going in and out of the hospital became routine; no one ever really told Winnie what was wrong with her sister. Sadly, her sister passed on and as you can imagine, this was very difficult on her and the family. Several months after her sister's passing, Winnie's older brother was diagnosed with HIV/AIDS. He was so devastated about the news, he completely lost all hope that within a short time of finding out his status, he passed away, leaving behind a wife and kids.
Winnie continued with her story stating that when her older brother passed away, her younger brother who was the closest to him was so devastated at the death, that a few months later, he passed away too. Can you imagine losing three siblings within [such] a short period of time?

Later on Winnie found out that her older sister was HIV positive. This is not shocking that the family was keeping her status quiet as most people do, mainly due to shame and fear of being stigmatized against. Nowadays, as more and more people are getting educated about HIV/AIDS, they are more open to talking about it. Being HIV positive is not an end in itself, people continue living healthy, longer lives as long they take care of themselves."
I have met Winnie a few times and upon hearing her unimaginable story, it's hard to understand how she can manage to always have a smile on her face. She's such a beautiful soul and an example of what persevering in faith looks like. In the aftermath of her siblings' untimely passing, Winnie started the WM Foundation as an avenue to advocate for those affected by HIV/AIDS through awareness and education. This organization's mission is to "to serve the needs of poor women and orphaned children by changing their bad attitudes and behaviors so that they realize their rights and responsibilities to maximize prevention of HIV/AIDS; while achieving optimal treatment and care to mitigate the impact of HIV/AIDS and provide infected children and women a pleasant healthy life, free of stigma and discrimination."
Here's a cause I can support 100%.
ABOUT THE LOOK: Winnie designed this gorgeous two-piece set which I wore for my birthday two weeks ago. She is so talented and the fabric is just lovely. Knowing that I can wear something to support such an important cause, made dressing up that morning all the more special. To let this fabulous Ankara number do all the talking, I kept my accessories to a minimum and added a nude Forever 21 crossbody bag and nude Boutique9 pumps.
You can all visit and like the WM Foundation Facebook page here to show your support towards this cause. The more we know, the better armed we will be to prevent this disease and avoid it from spreading senselessly. And for those already infected, there is still hope. Let's join the fight because "If you aren't infected, you are affected."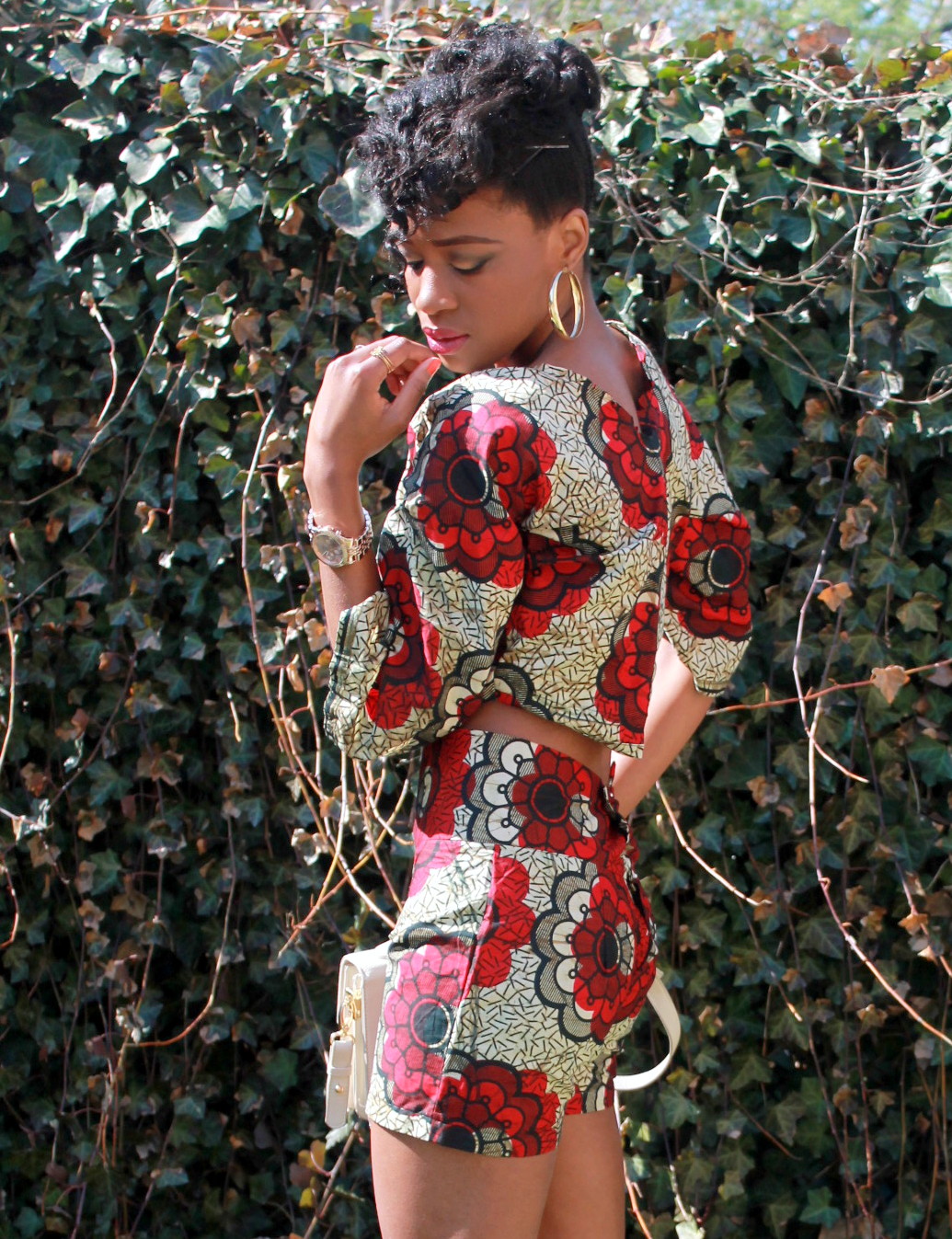 Photos: MaliNY Collections