"To have faith is to trust yourself to the water. When you swim you don't grab hold of the water, because if you do you will sink and drown. Instead you relax, and float." – Alan Watts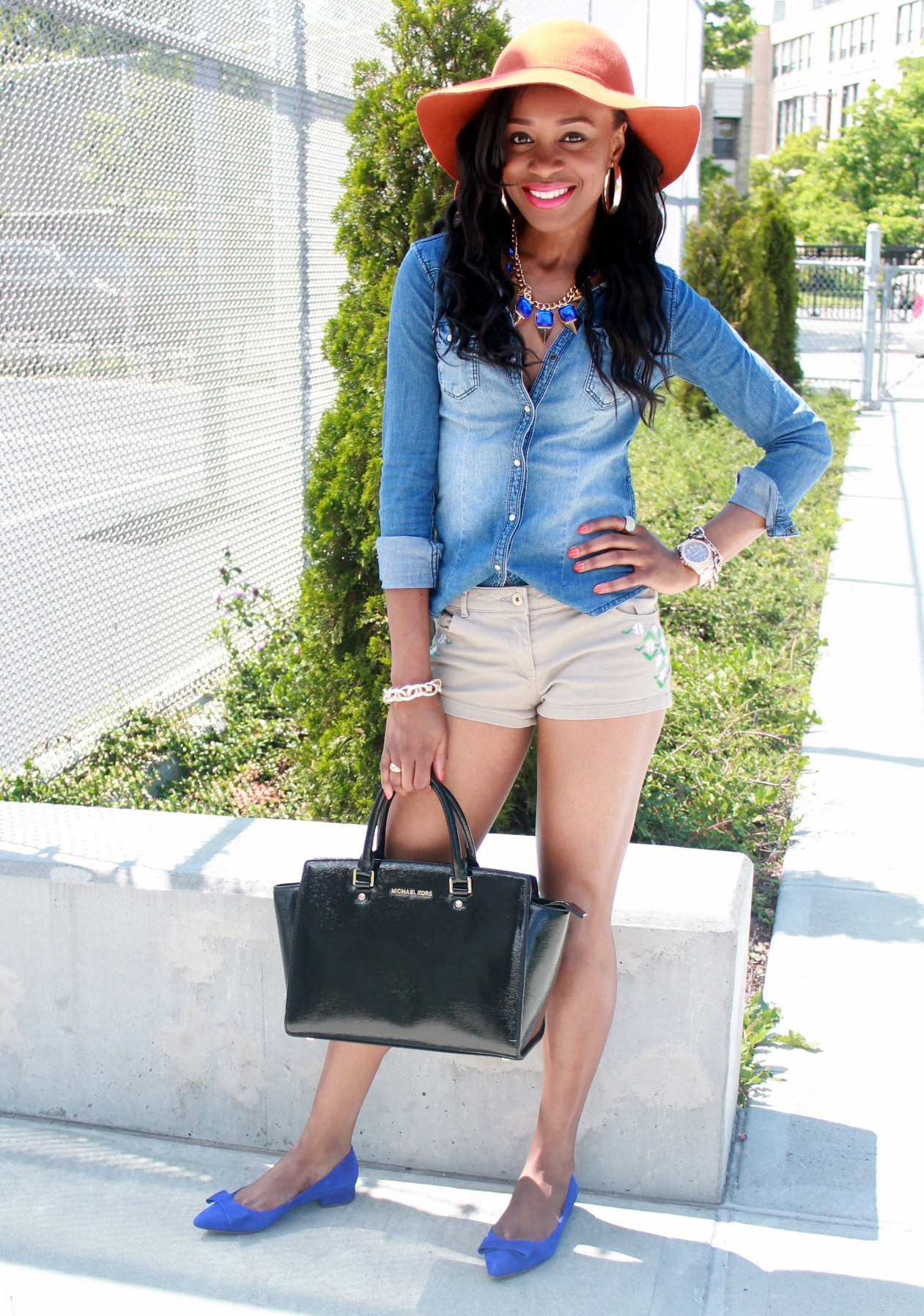 Outfit details: H&M chambray shirt // H&M shorts // Banana Republic flats // MK Selma bag // Charlotte Russe necklace
If you follow me on Instagram (@versicloset) you would've seen a picture of these flats that I posted last week, hoping you guys would help me decide whether or not I should keep them. See, I fell in love with the color and although I'm not a fan of flats, you guys already know how I feel about shoes that feature a bow as seen here and here. After wearing them the day after they were delivered, I ended up coming back home with sore feet and blisters. And I never get blisters. I was so torn. How could I keep shoes that were so painful? But then again, how could I return shoes that were so gorgeous and selling out like hot cakes?
After finding out that shoes can be stretched by putting a bag of water in them and sticking them in the freezer, I told myself that there is hope. When the water turns into ice, then the shoes will eventually stretch – especially if they are leather, which these are. Clever right? I have not tried that method as of yet but I wore the shoes again over the weekend and even drove with them on. Although they were still a bit tight, they were not as painful as they were the first time. Many of you commented that most flats needed to be broken in so thank you for your input.
I don't usually post such dressed down looks simply because I don't want to bore you guys. But I think it's good to show that I do dress down sometimes and that dressing casually doesn't have to mean unkempt. The key is to keep things simple and have fun with accessories such as a hat, golden accents with jewelry and comfortable but cute shoes.
Unfortunately, these exact flats are sold out, but I found three similar options with a pretty bow on top: Kate Spade, YesStyle, SoleSociety.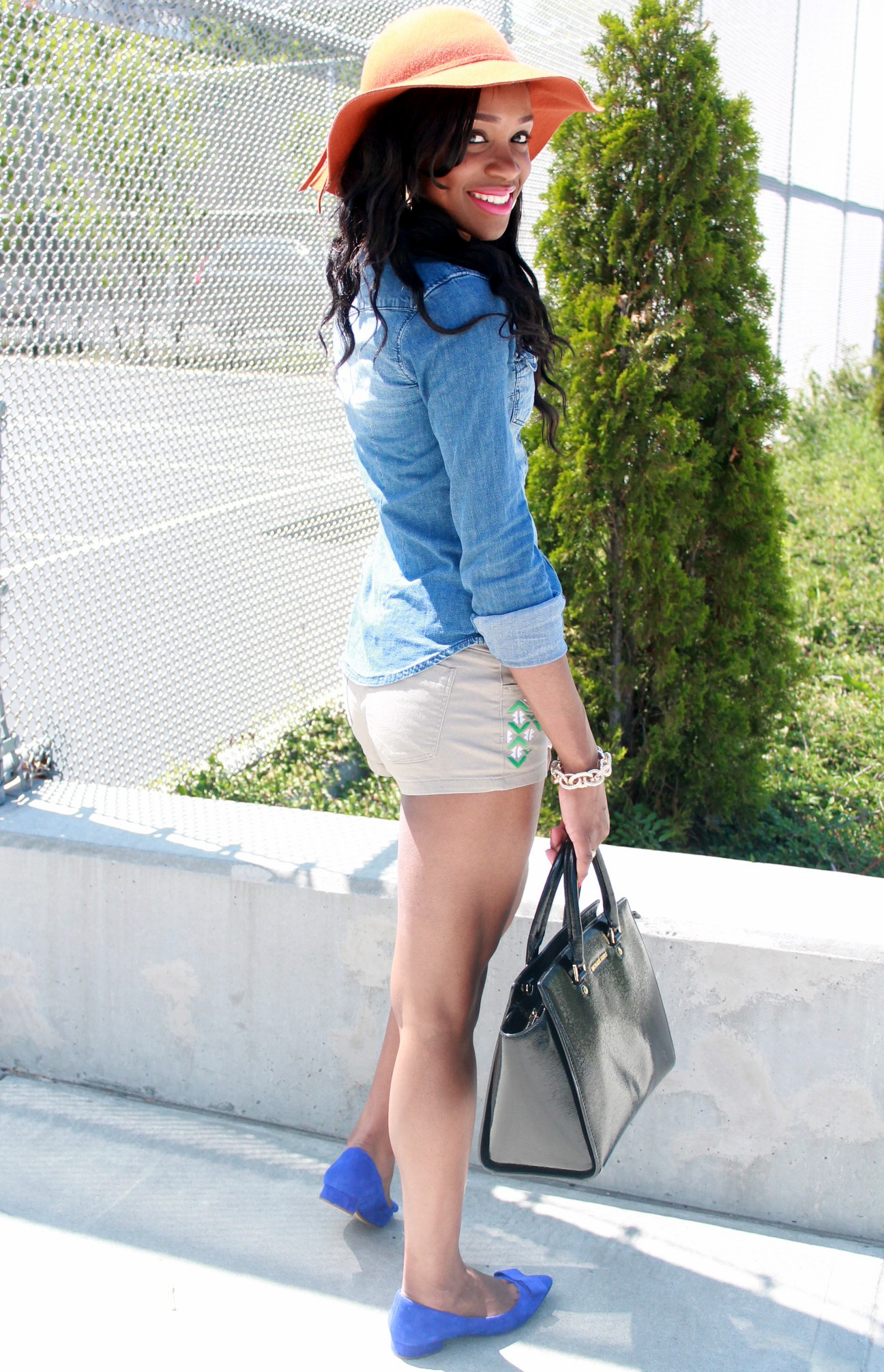 I hope you've found this post somewhat helpful. Be sure to let me know your thoughts. 
Photo credit: Maliny Collections