"Character cannot be developed in ease and quiet. Only through experience of trial and suffering can the soul be strengthened, ambition inspired, and success achieved. – Helen Keller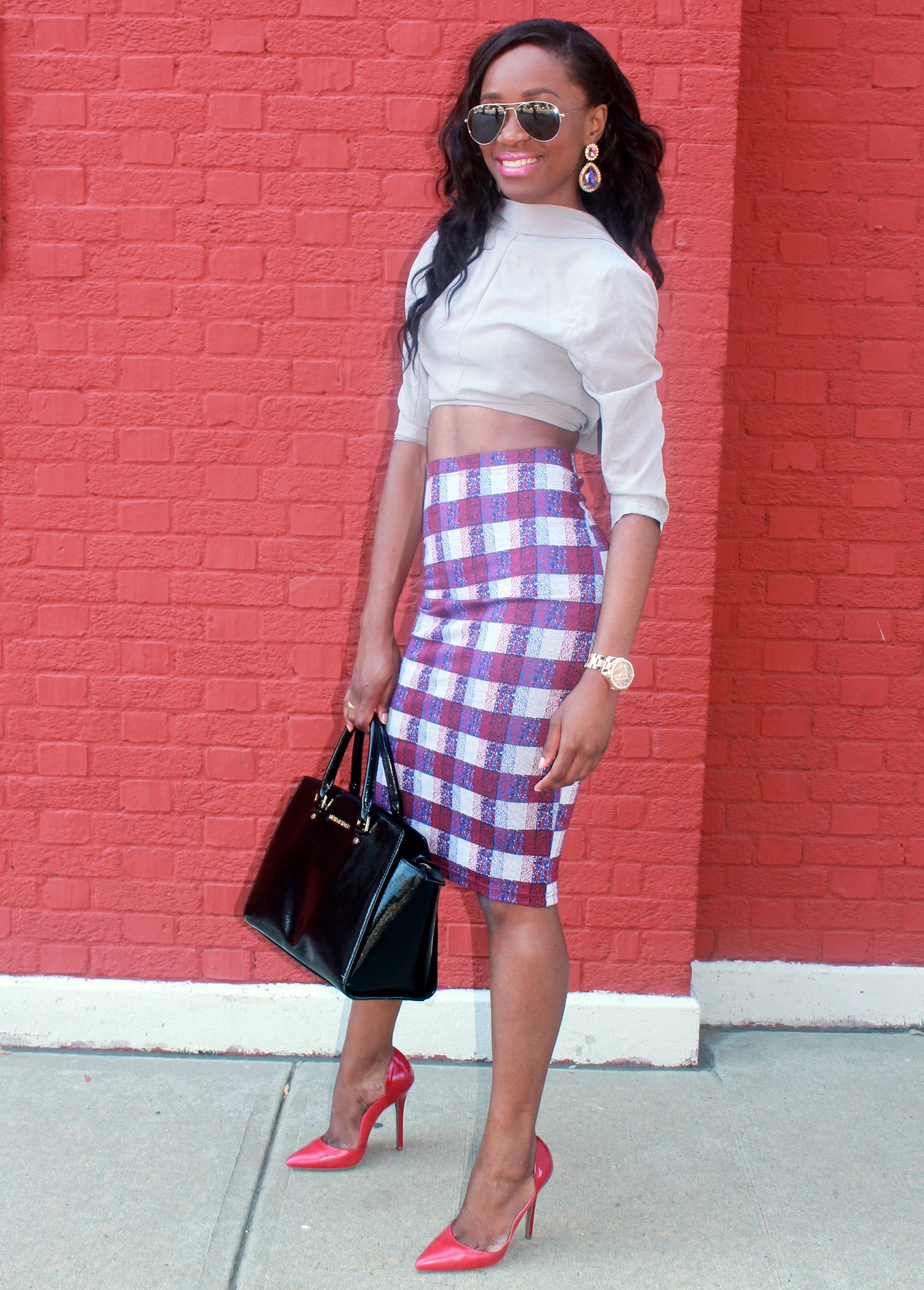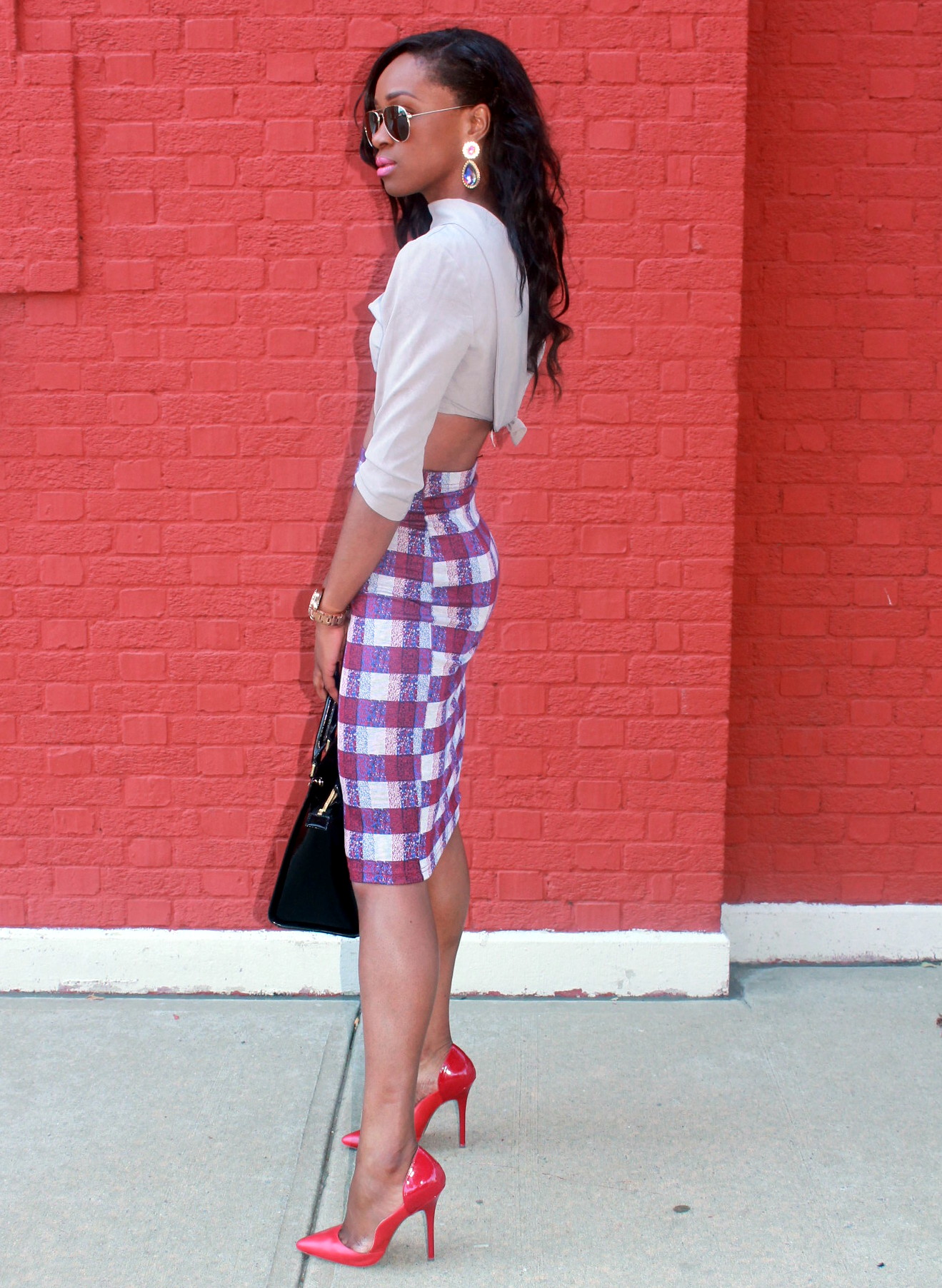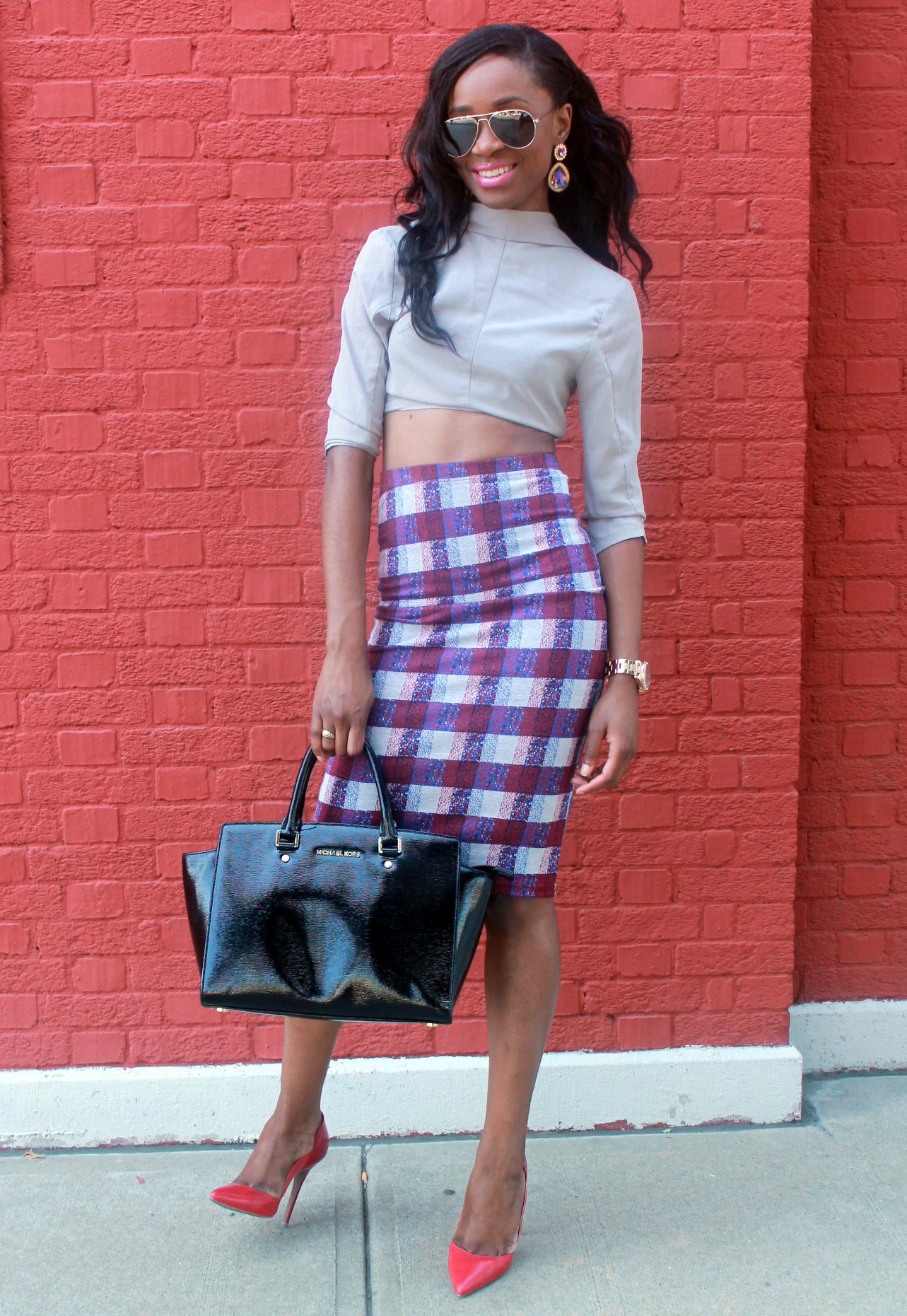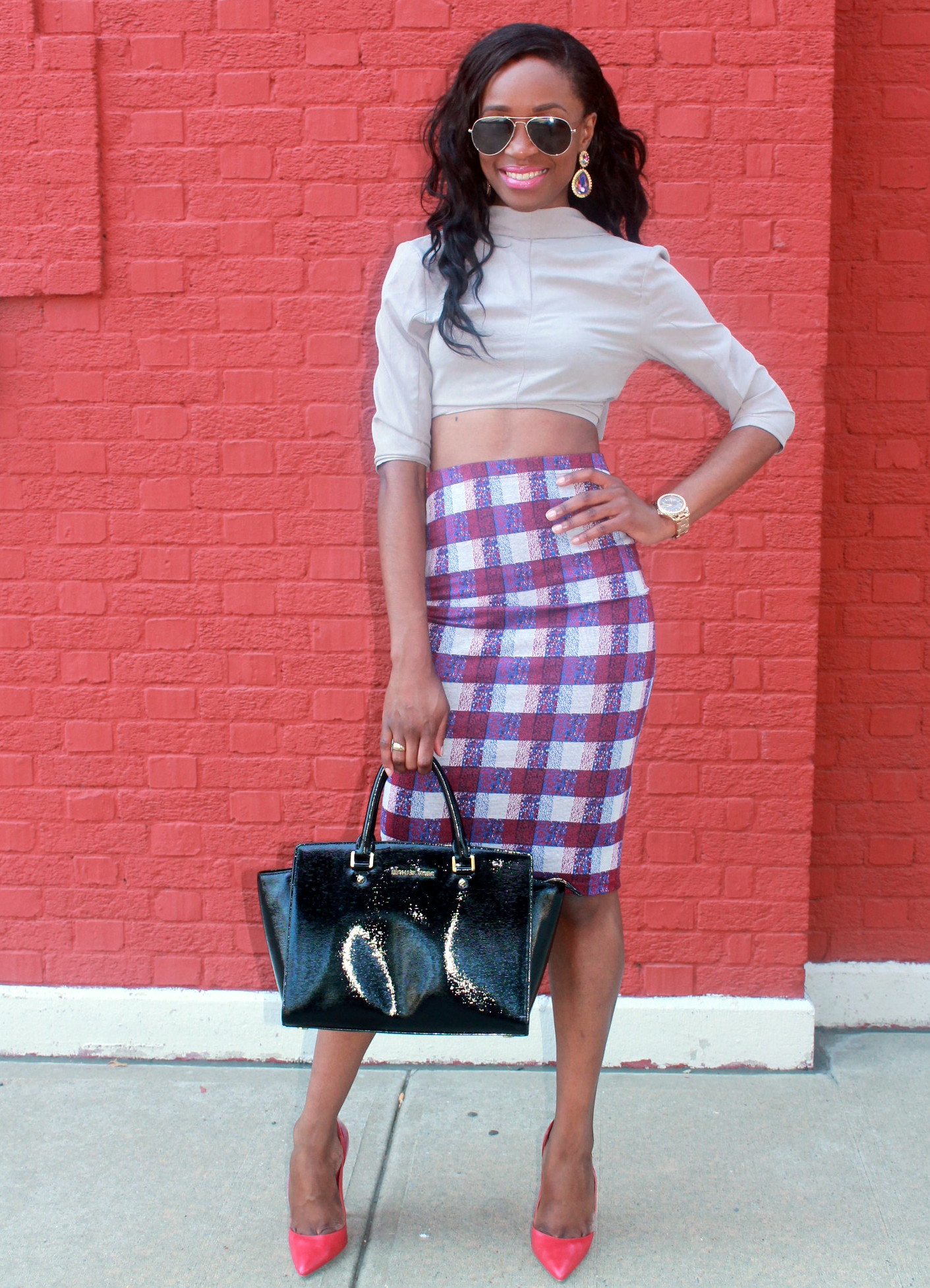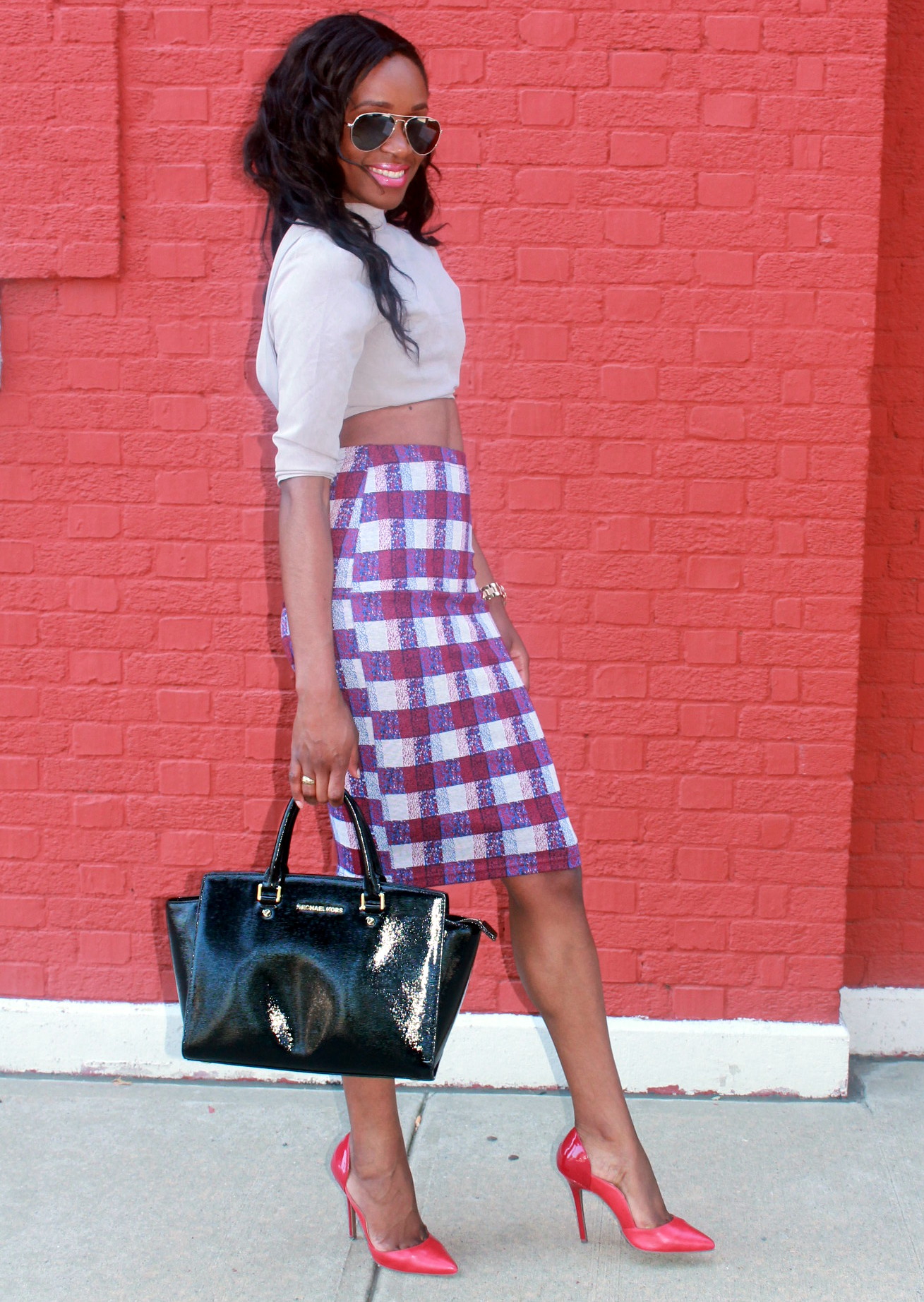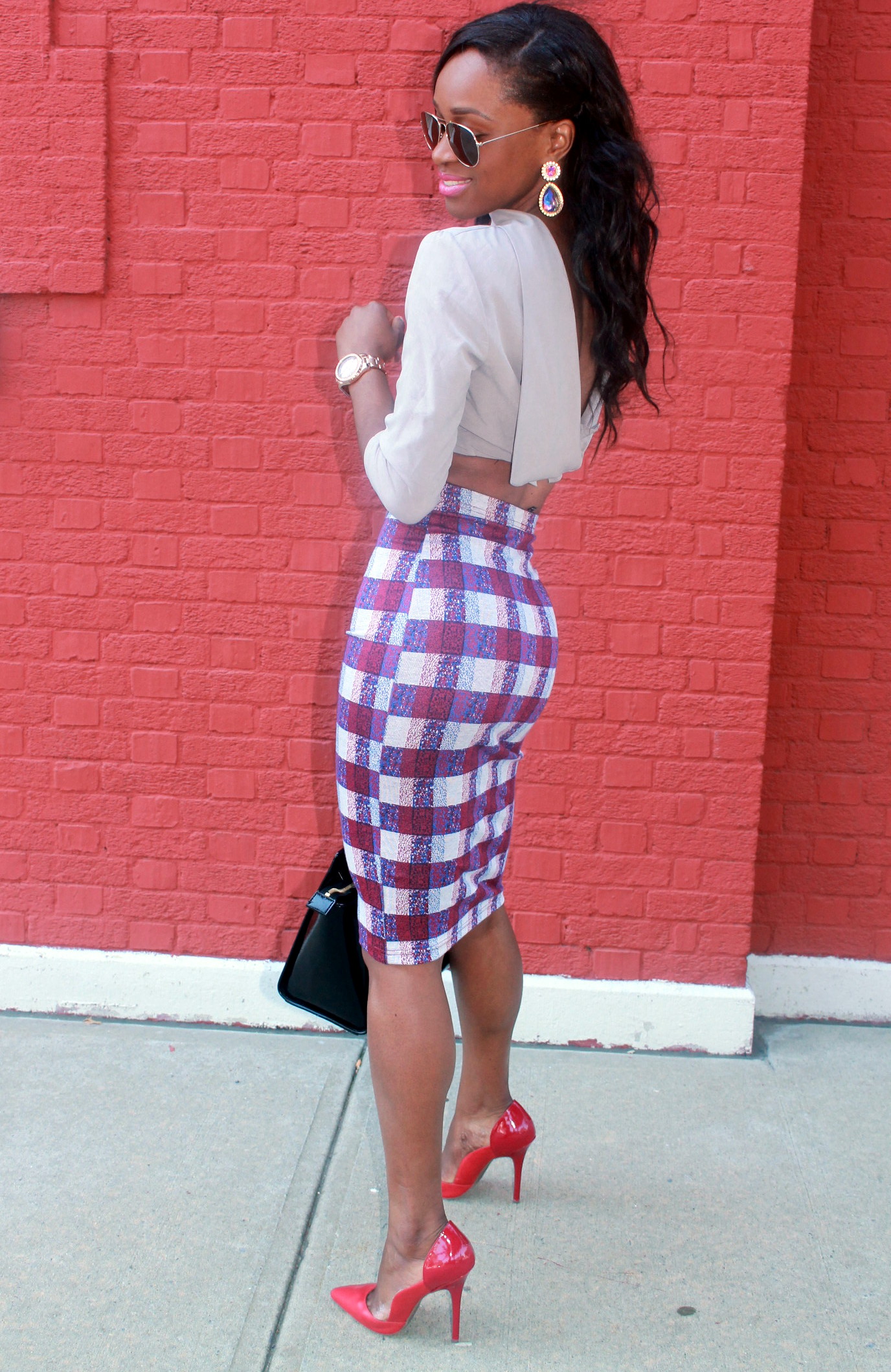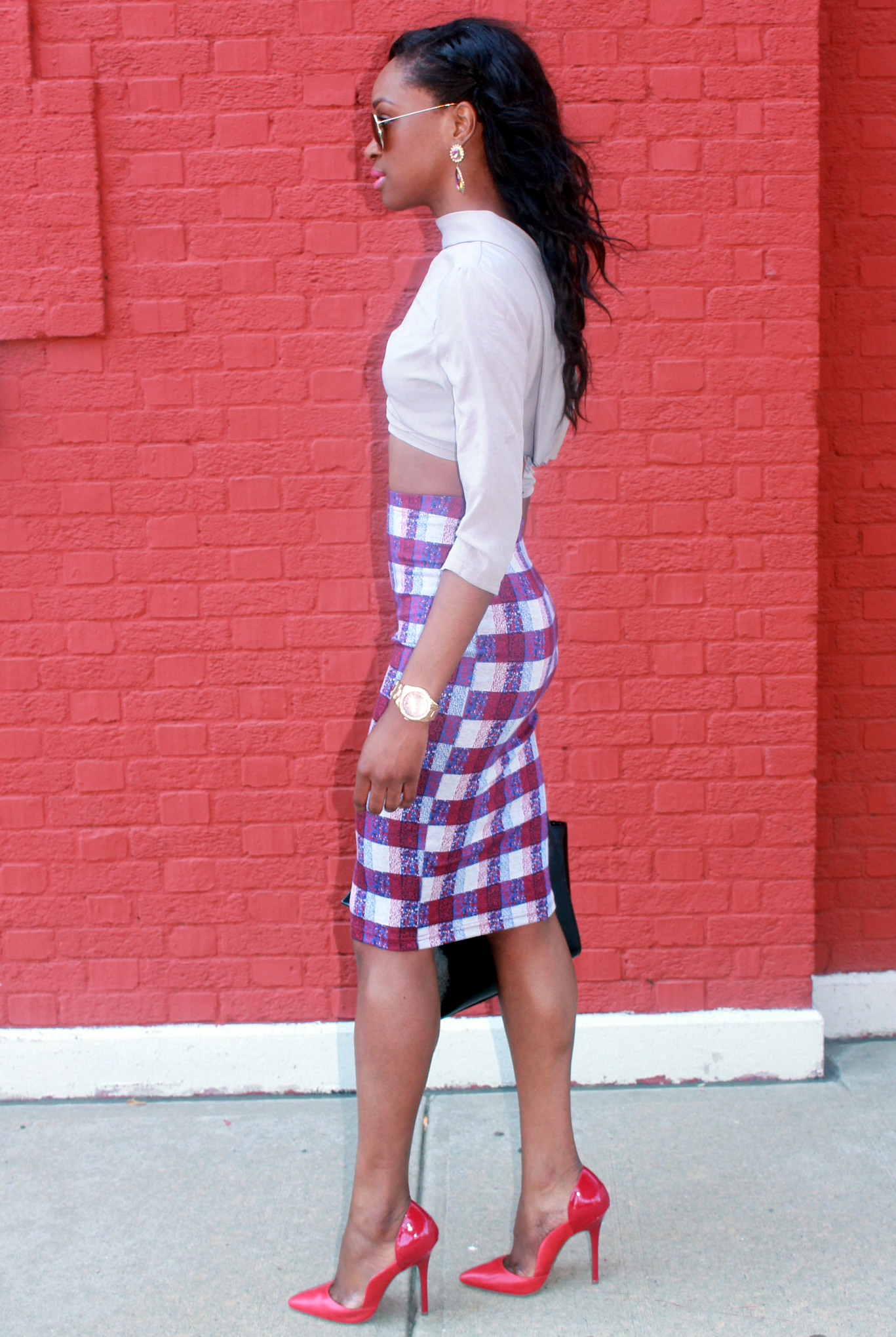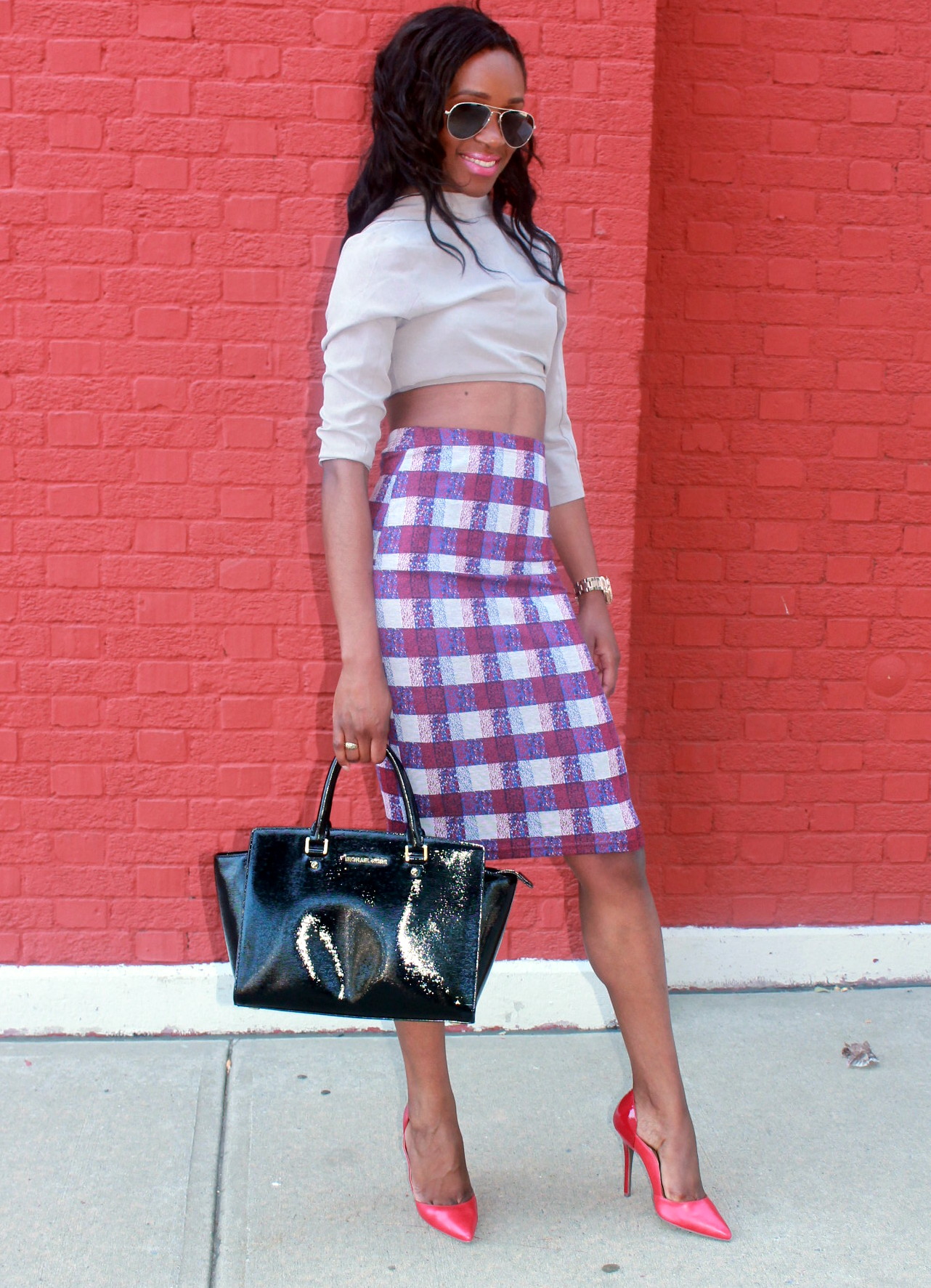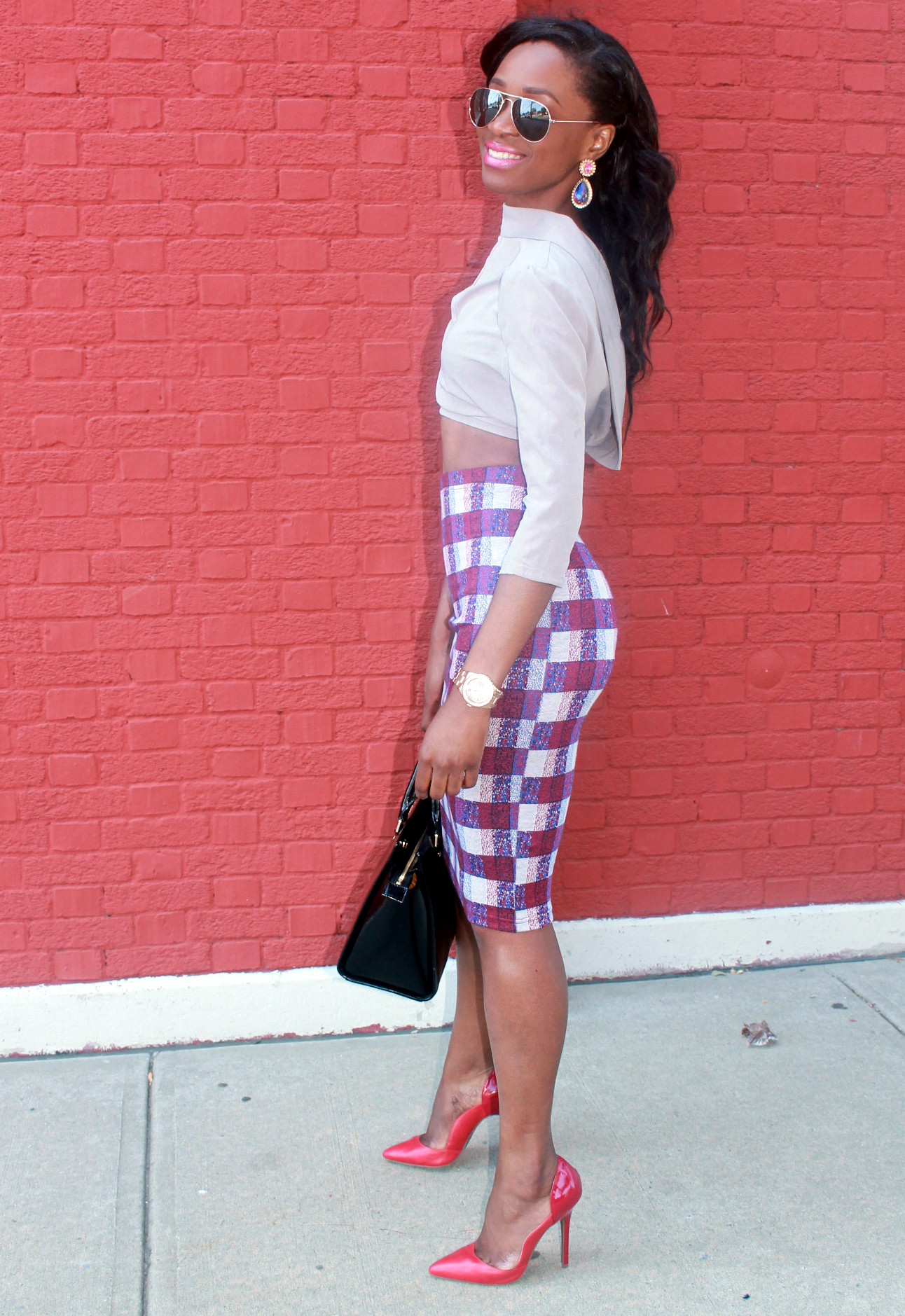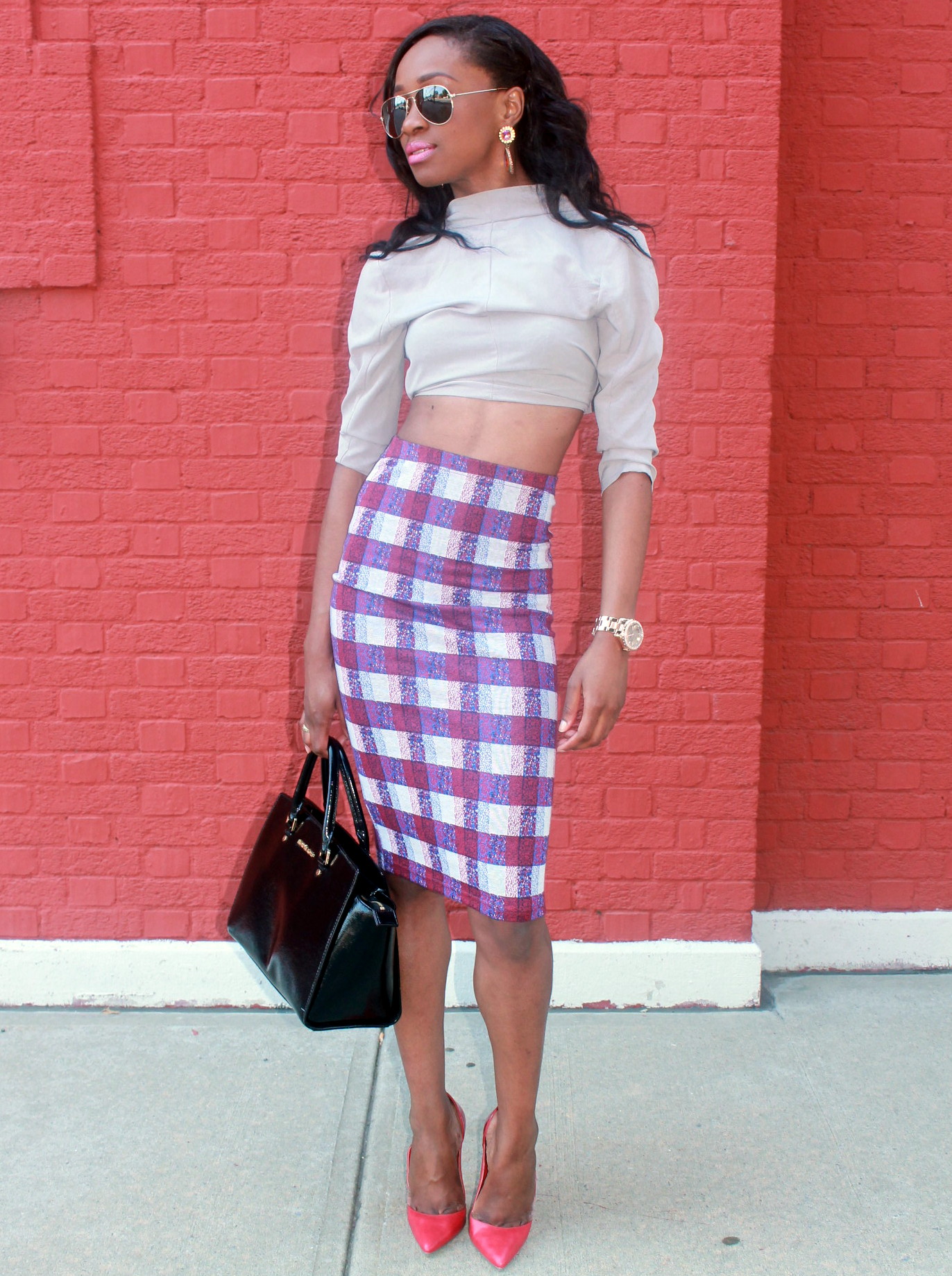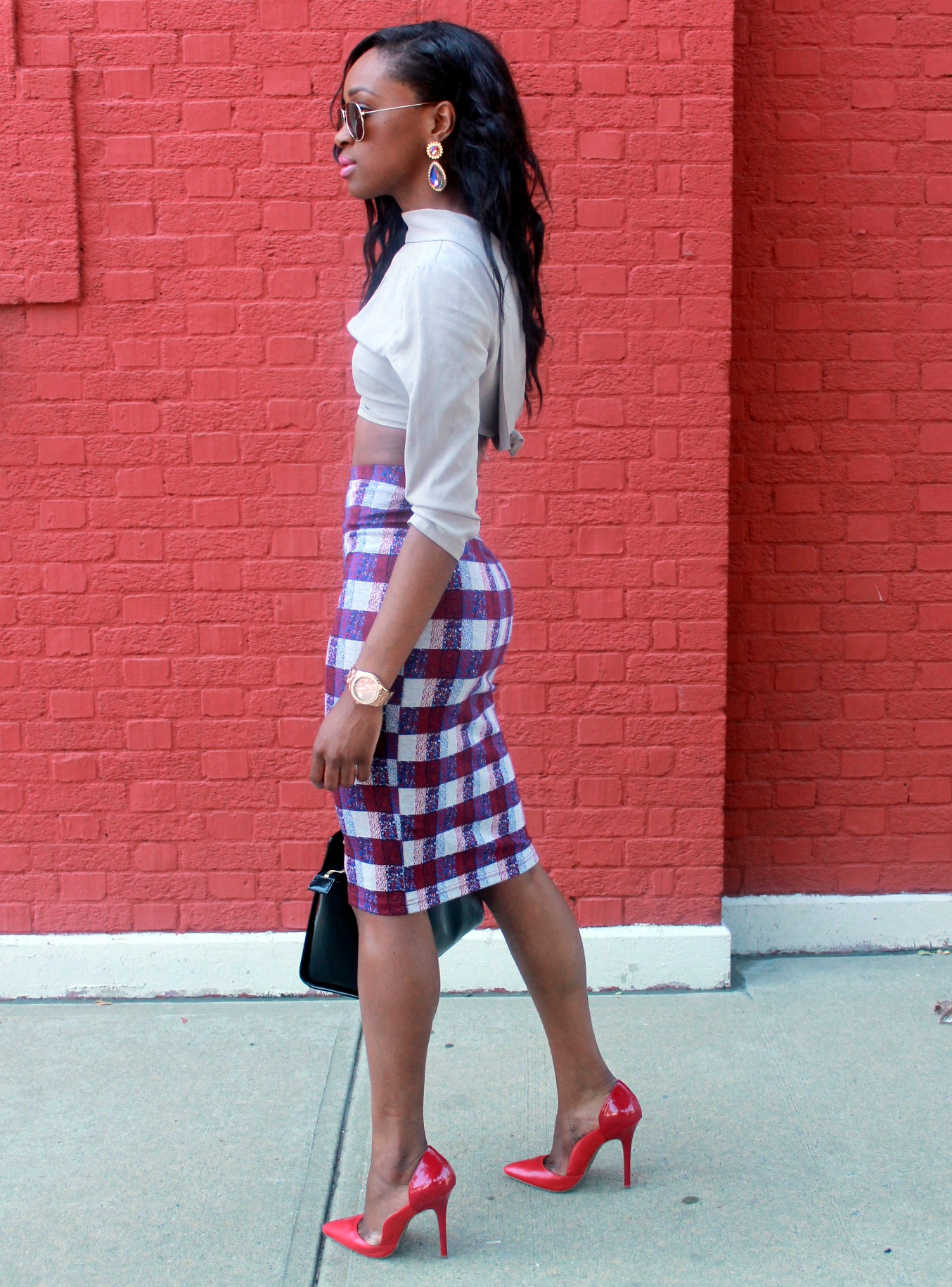 Outfit details: Topshop skirt // Blazer (old) // Zigi heels // MK Selma bag
Hello darlings!
I love the colors 0f this skirt and actually can't wait to style it again during the fall months. Since it is fairly warm now, I paired it with a cropped blazer which I decided to put on backwards and ended up loving the results. Sometimes, a simple turn around can switch things up like you would have never imagined.
I would say that the same applies to your attitude. Many times we face situations that can easily make us come out of character and react in the most ungodly way. Or perhaps, we may face hardships that cause us to crumble under the weight of discouragement but let me be the one to encourage you today. Those hardships aren't pointless and each of of your experiences is molding you into the person God has intended for you to become. As you grow, your attitude towards certain situations will change and only then will you realize how your previous mistakes, trials, tribulations and failures have all contributed to this new you who's stronger than you even knew.
Yes! I am speaking from experience and this may resonate differently with each one of you but bottom line is don't give up. There's always a light at the end of the tunnel so don't make the mistake of turning around when you're getting closer and closer to your destination.
Thank you for stopping by and have a blessed week ahead!
With love,