"As far as having peace within myself, the one way I can do that is forgiving the people who have done wrong to me. It causes more stress to build up anger. Peace is more productive." – Rodney King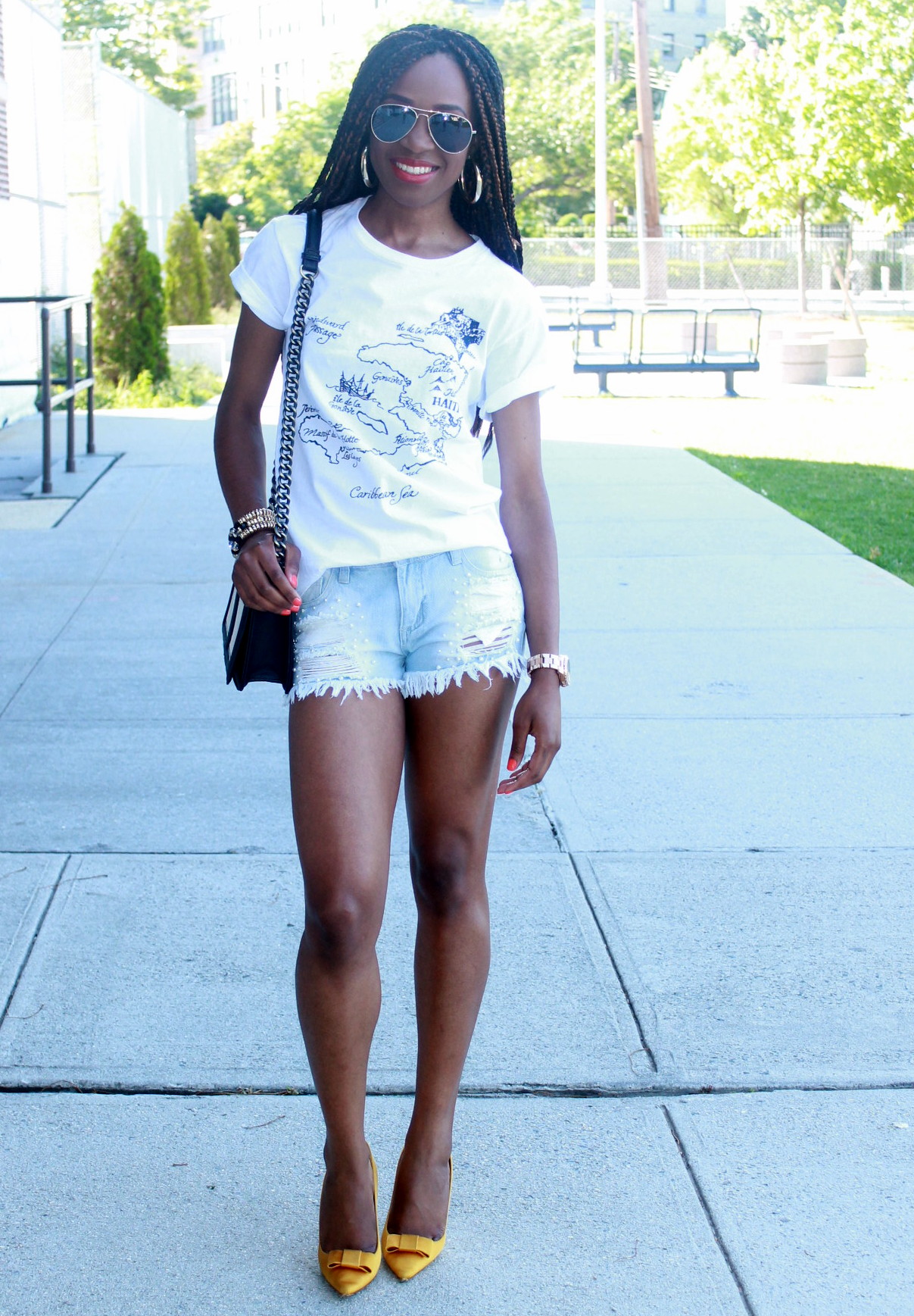 Hello beautiful people! I hope you all had a great 4th of July weekend. I made it a priority to rest so there were no BBQ hopping for me as most people do in the US, but the family and I gathered to celebrate my mom's birthday so all in all, it was a pretty good extended weekend. Now back to reality we go on this fine Monday morning!
Shorts and summer go hand in hand but somehow I managed not to ever own a pair of distressed ones. So when I spotted these with pearl details in the front, I just knew I had to have them and I knew exactly how I would style them. Not only are they the perfect mix of edgy and girly but they also fit perfectly; it's quite unfortunate that I cannot wear such things to the office because I would live in these all summer.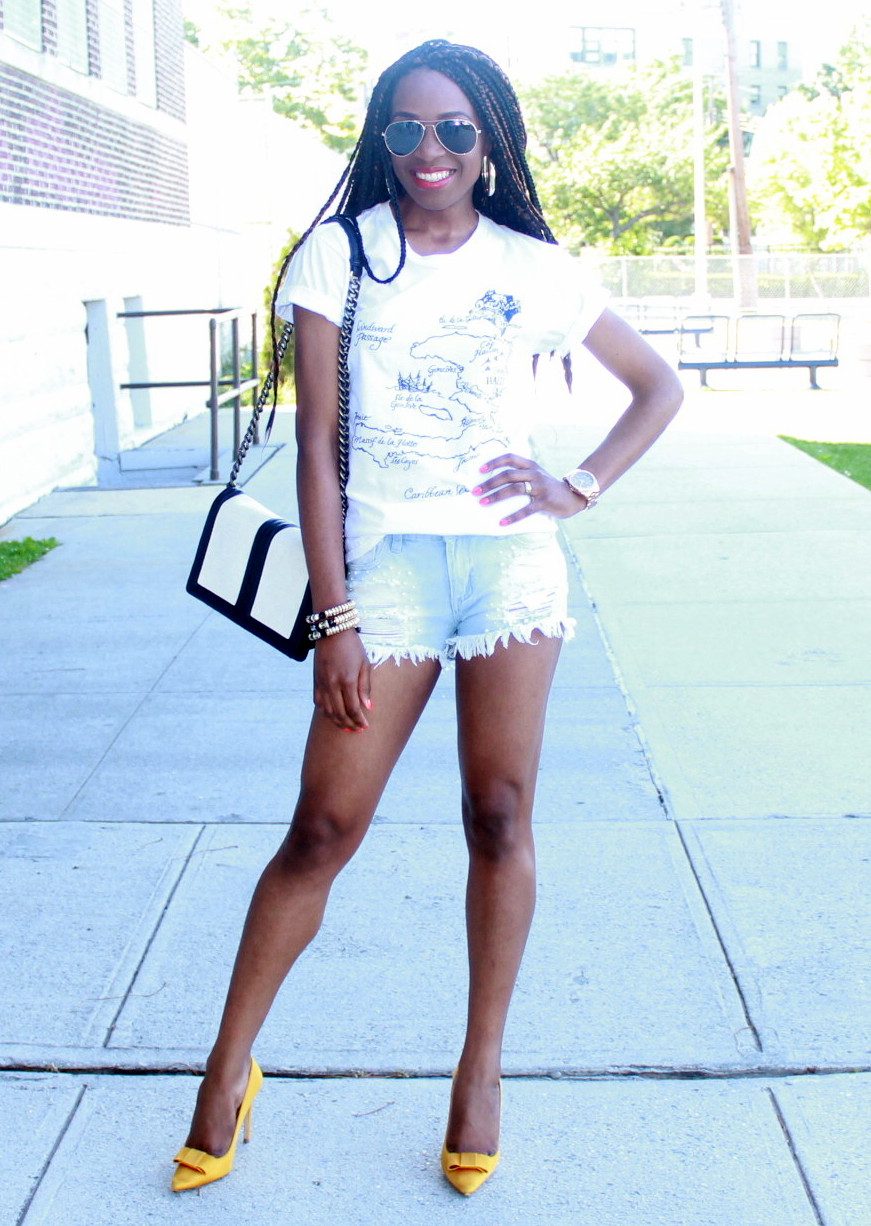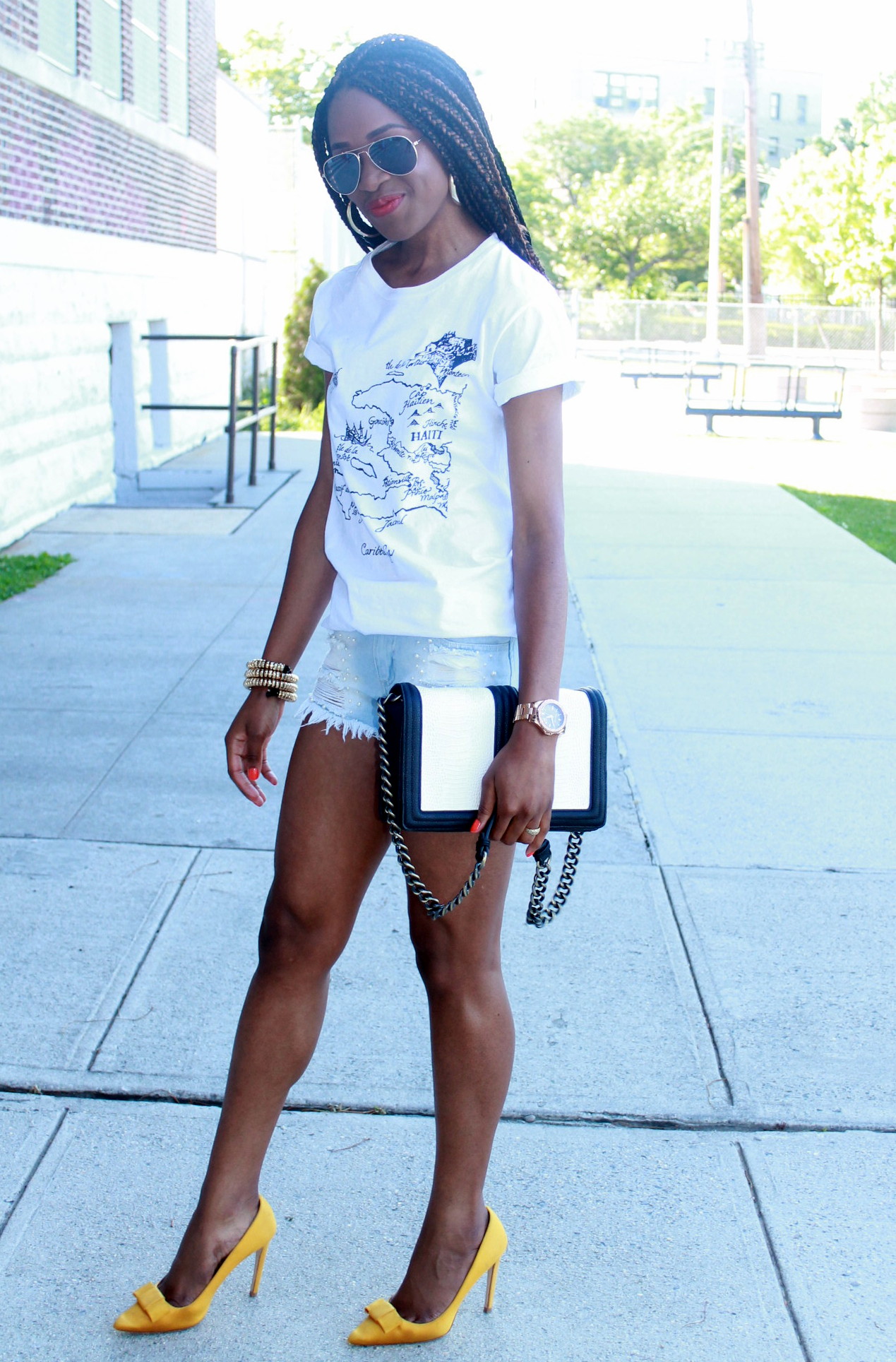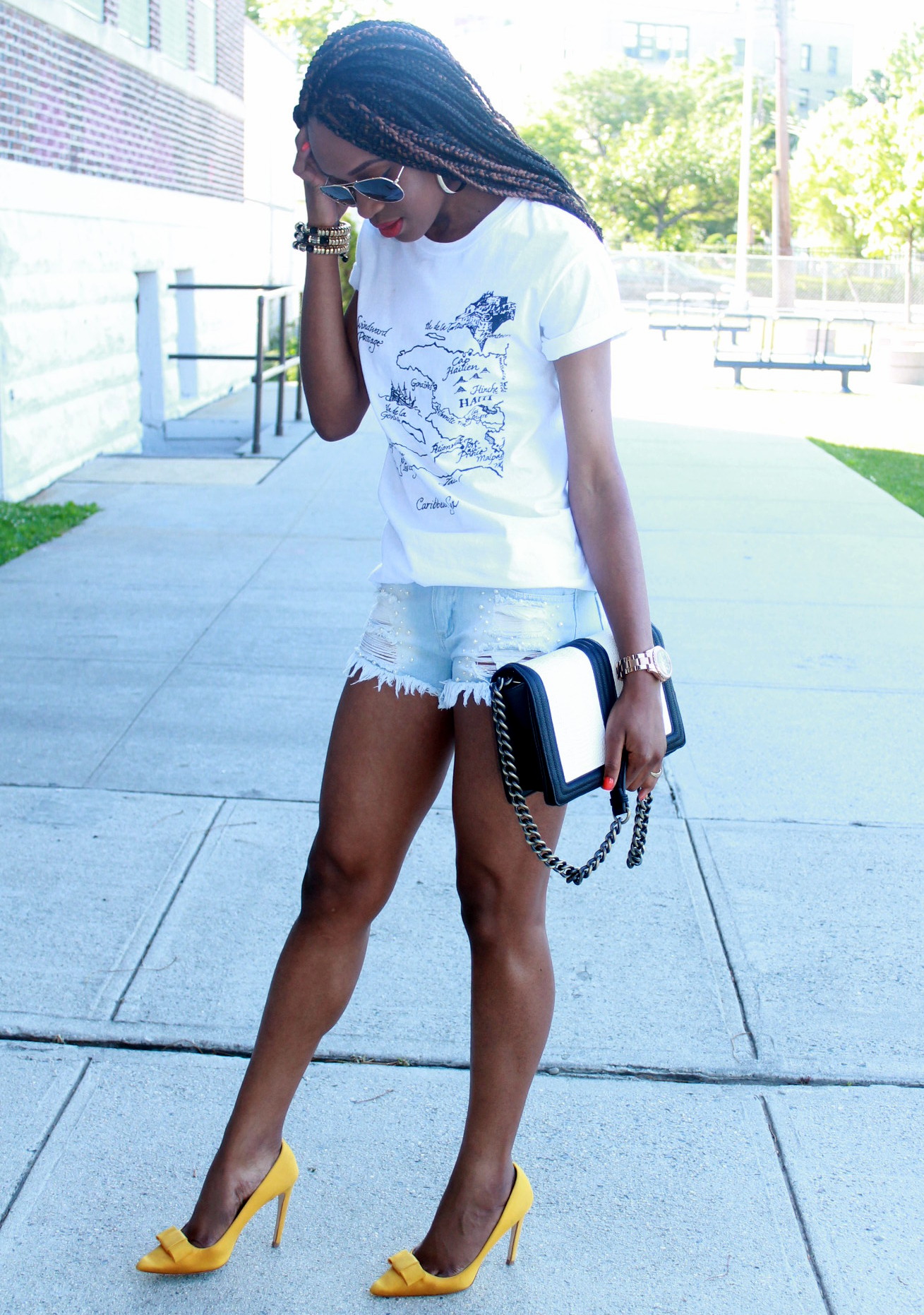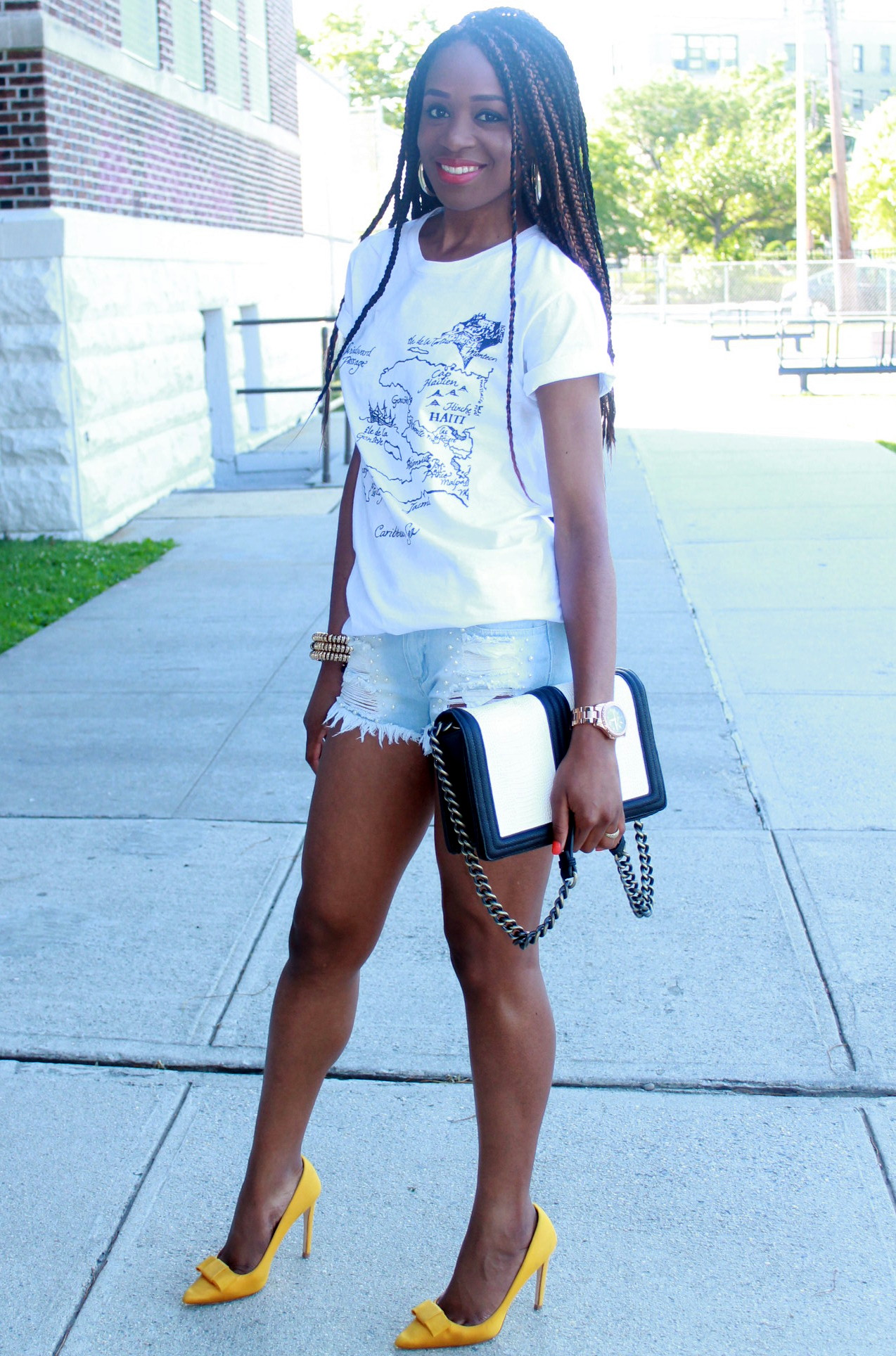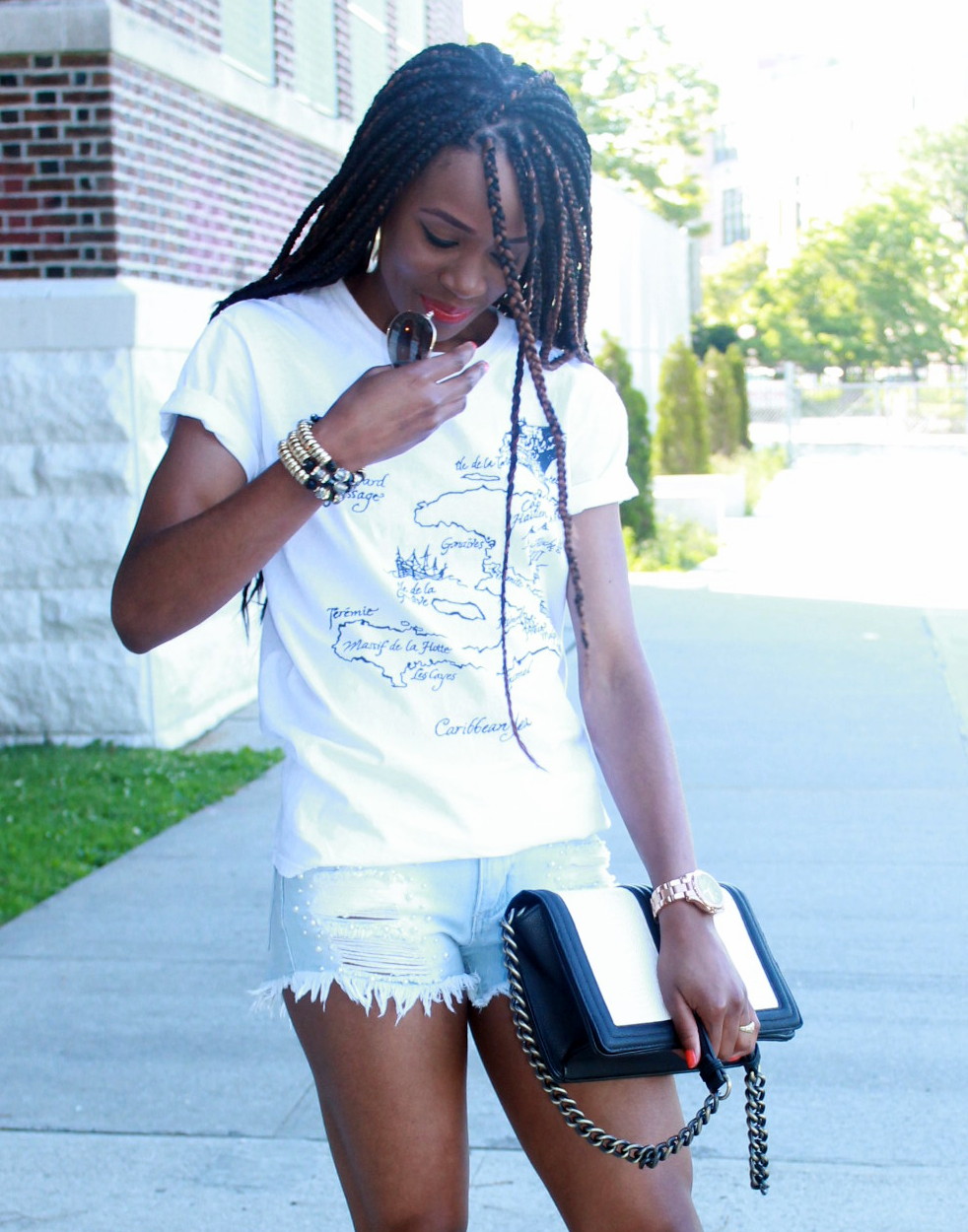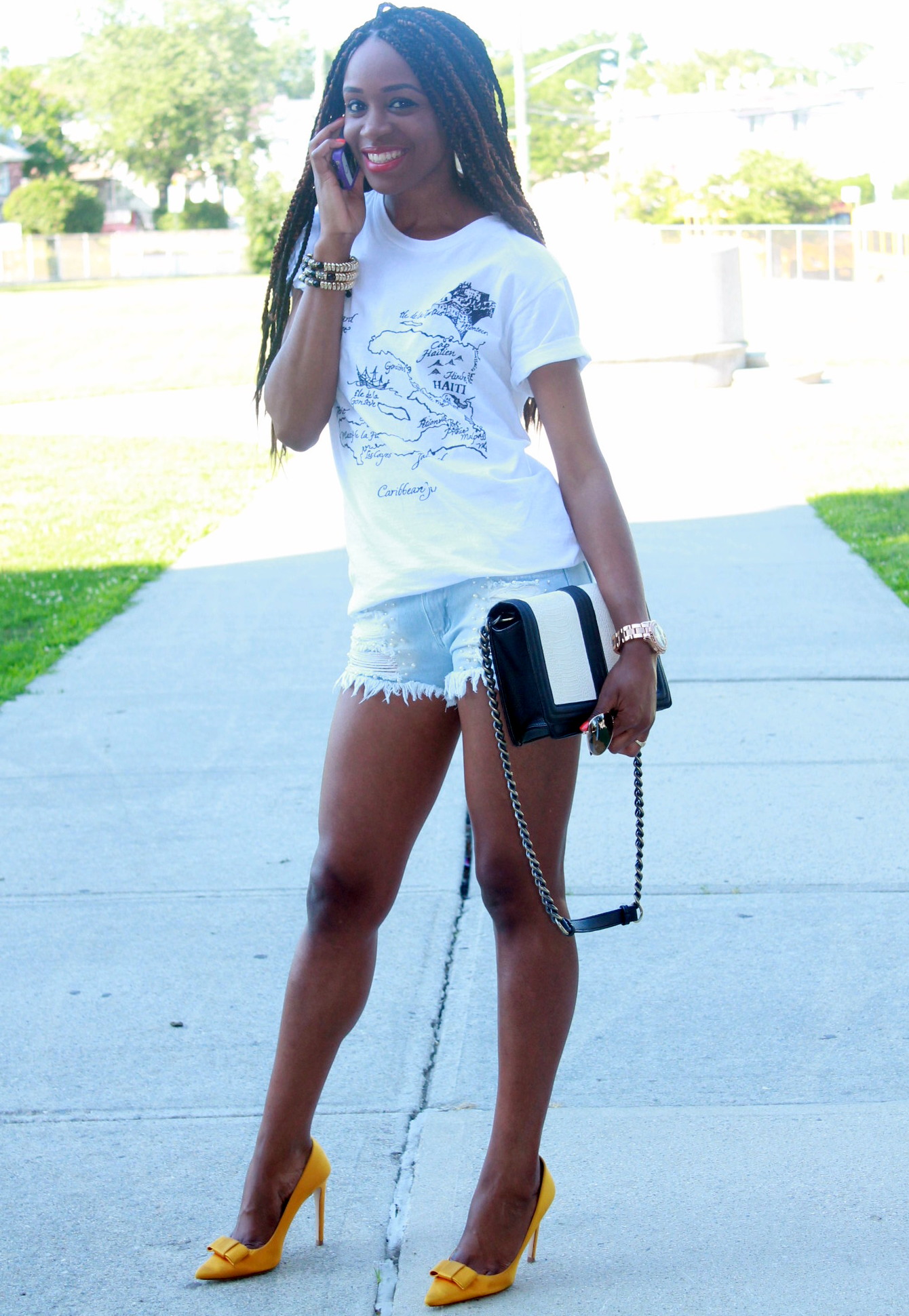 Outfit details:
Distressed shorts (similar here) // TiCheri Clothing tee – (c/o) // Zara satin bow pumps – (old) // H&M cross body bag (sold out) // MK watch
I love the loose fit of these shorts and paired with your favorite tee, you can effortlessly pull off a chic casual weekend look with them. My basic tee is from TiCheri clothing boutique. I love that it features a map of Haiti, my home! All of my fellow Haitians, don't hesitate to order yourself one and support this growing business that is in its own small way, reminding us of where we come from.
What is your go-to look for the weekend? This super simple outfit has definitely become a new favorite of mine. Oh and what are your thoughts on this new hairstyle? It definitely took me some time to get used to braids but with each passing day, I love them a little bit more.