"I have been impressed with the urgency of doing. Knowing is not enough; we must apply. Being willing is not enough; we must do." – Leonardo da Vinci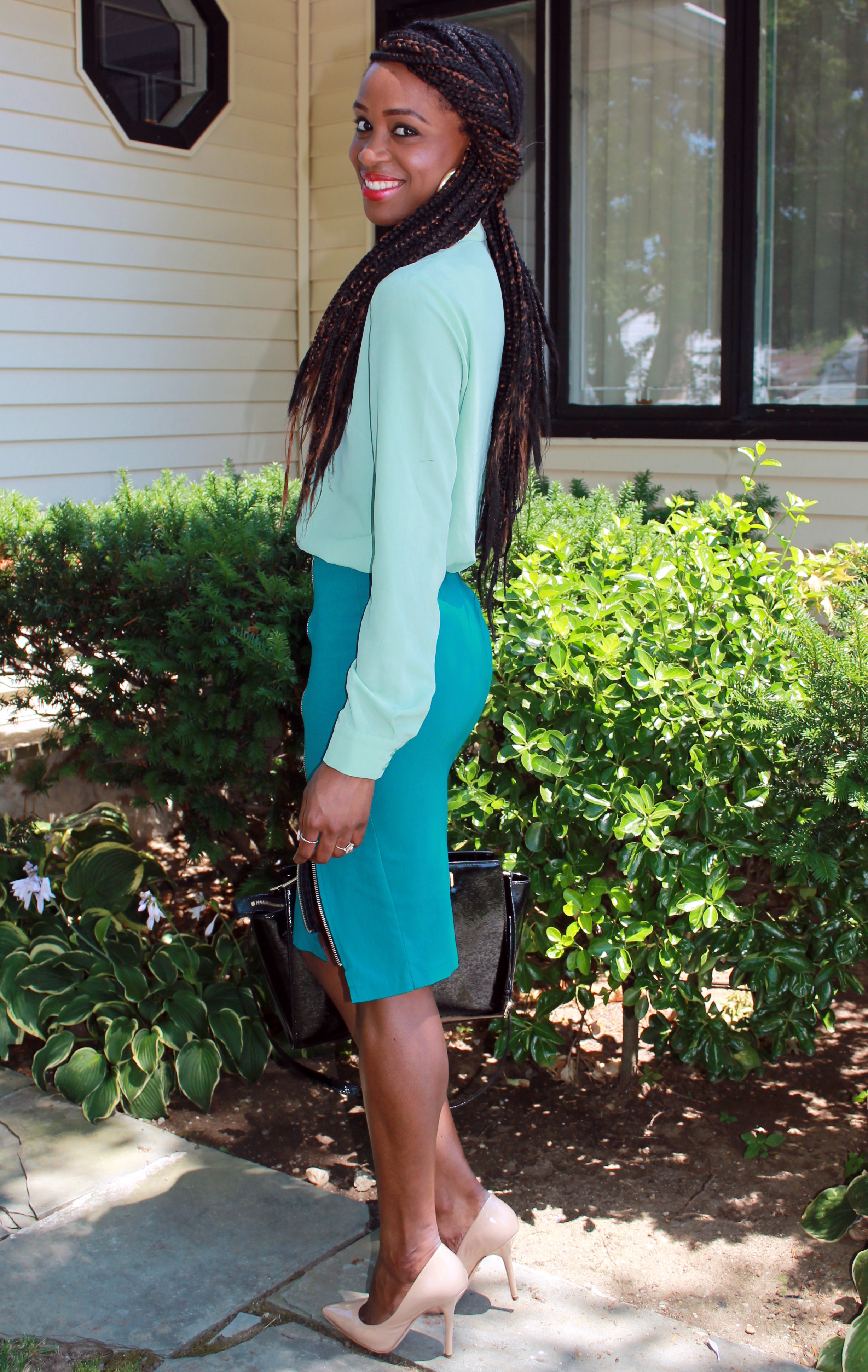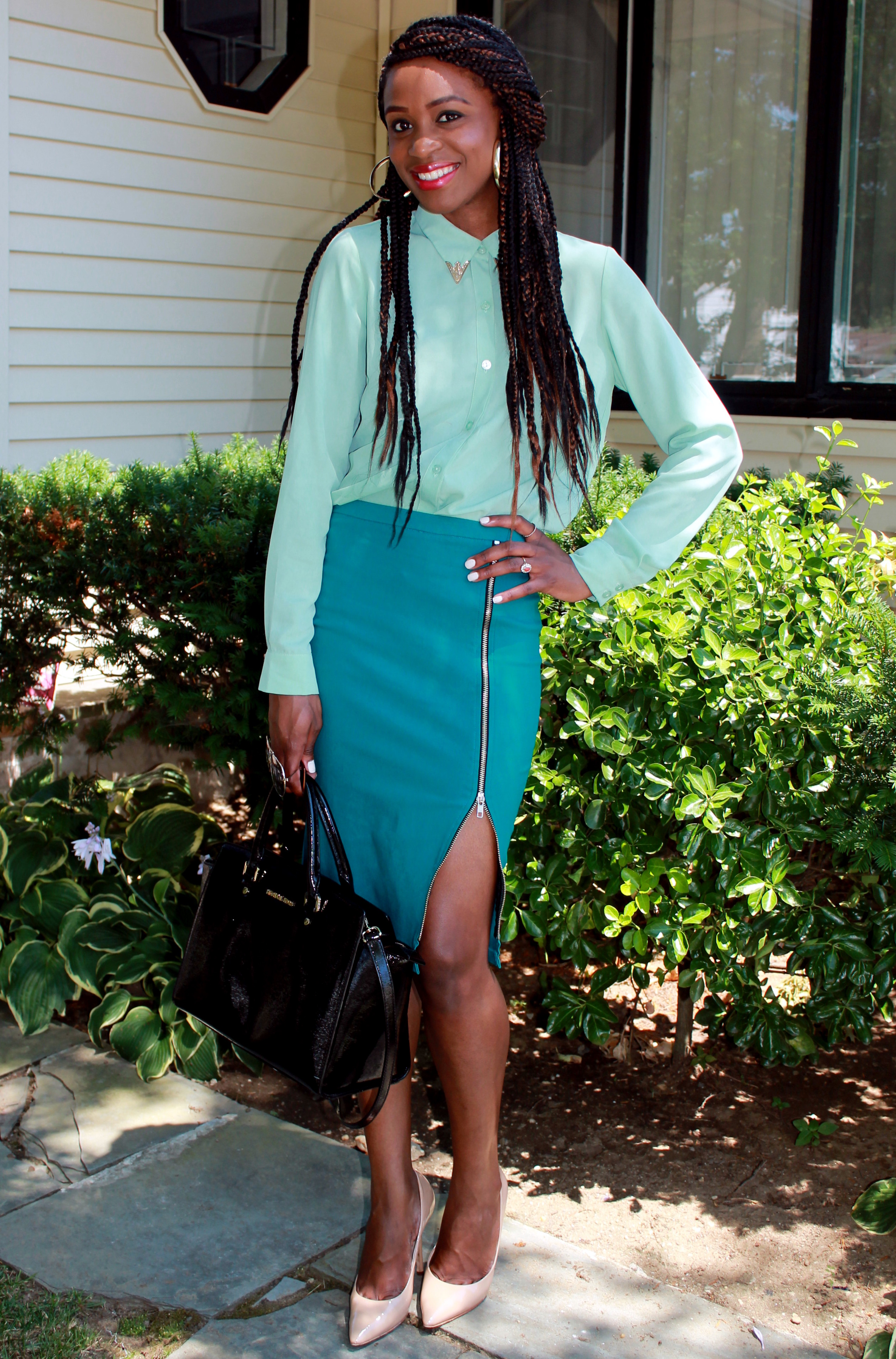 Grayson metal tip collar blouse (c/o)  *Great quality for only $13! – Also in Olive here
Skirt – previously seen here – similar by Lipsy / Michael Kors 
Boutiquep9 pumps – here
Michael Kors Selma bag
My favorite looks are usually those who don't require much thought and effort. I quickly put this outfit together for church two weeks ago and was really happy with the contrast between the two shades of green – a color associated with nature, vivacity, hope, life,  youth, calm and tolerance. With a gold metal tip on the collar of my mint blouse, gold zip detail on the front of my skirt, gold shades, and gold hardware on the Selma, this green look is definitely golden 🙂 This look would also work perfectly for a casual day at the office. 
I wish you all a golden week ahead filled with a touch of green (hope, calmness, life and of course plenty of green bill$).  
Stay fab and don't forget to subscribe!