"Lead, follow, or get out of the way." – Thomas Paine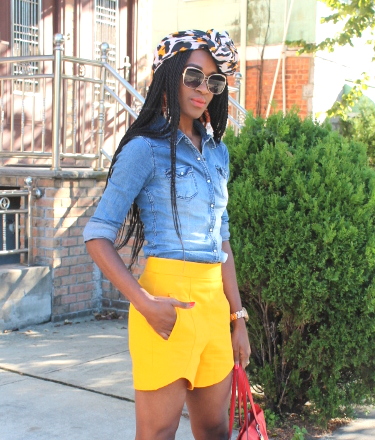 Hello darlings,
These shorts have been in my closet for a couple of months but somehow never made it on the blog. They are slightly loose on me but that wasn't reason enough to pass up this beauty on the sale rack at Zara. The things we do to score fabulous finds on sale 🙂 I accessorized with shades of red and used a leopard print scarf as a head tie, then finished off the look with my oh so versatile denim button down.
I'm sure I've said this on here before but it's worth reiterating: Chambray shirts in various fits and washes are a wardrobe necessity no matter the season or your style preferences. Whenever finding a top for any fancy or casual bottom seems nearly impossible, denim button downs have and will continue to come to the rescue for seasons and years to come. I definitely plan on adding a few more to my wardrobe.
Outfit details:
Shirt: H&M // Head wrap: H&M scarf // Sunglasses: Aldo // Earrings: EdeeJ // Shorts: Zara // Heels: Zigi via DSW // Watch: Michael Kors // Bag: Coach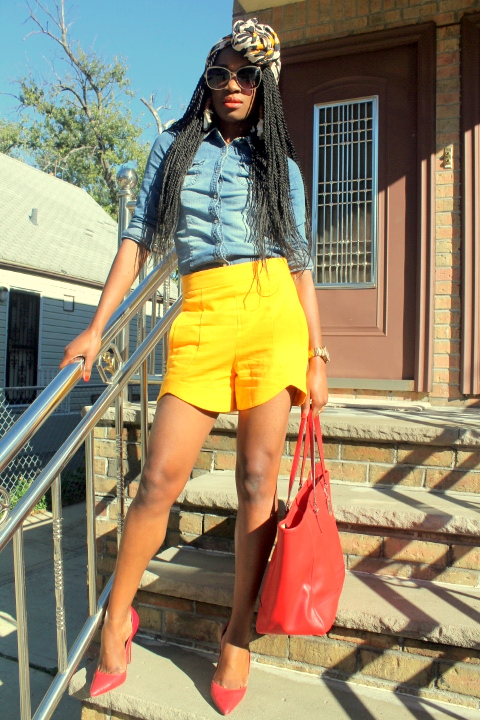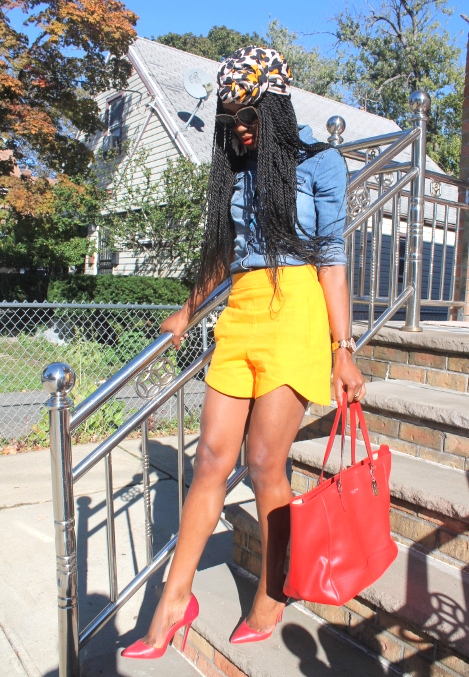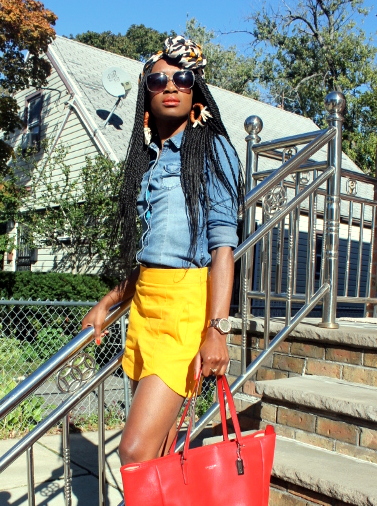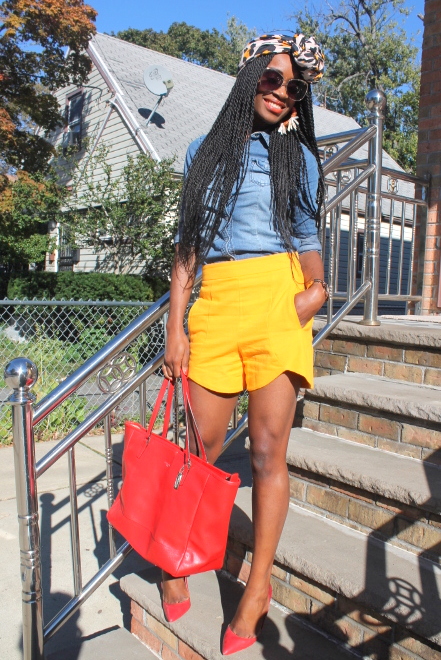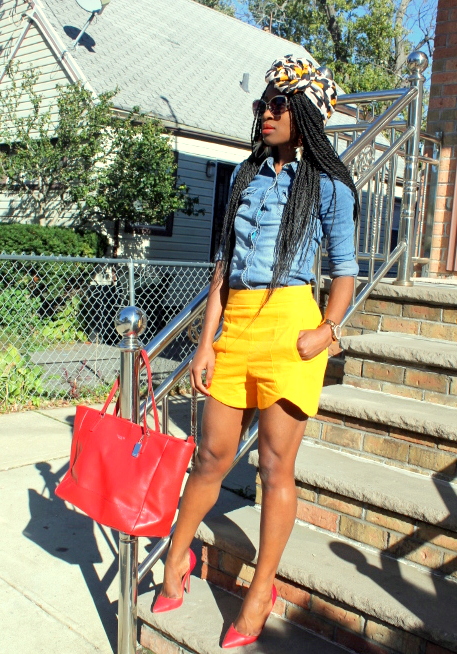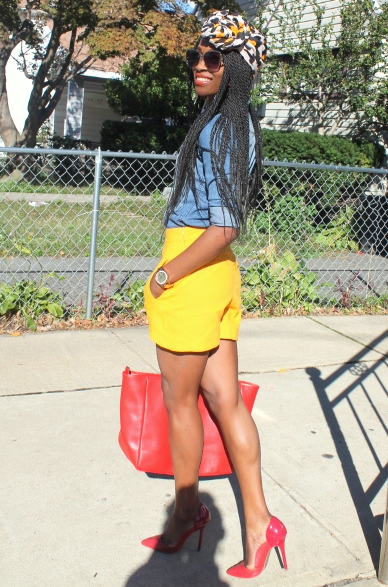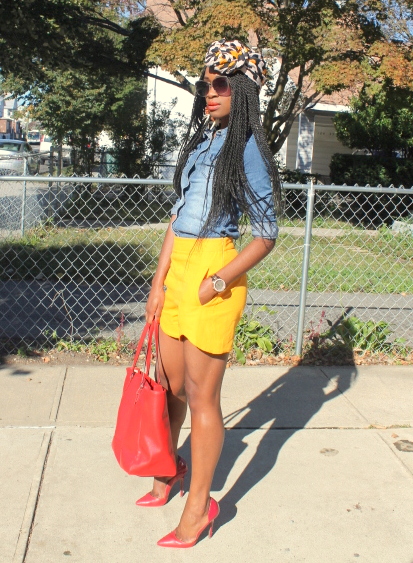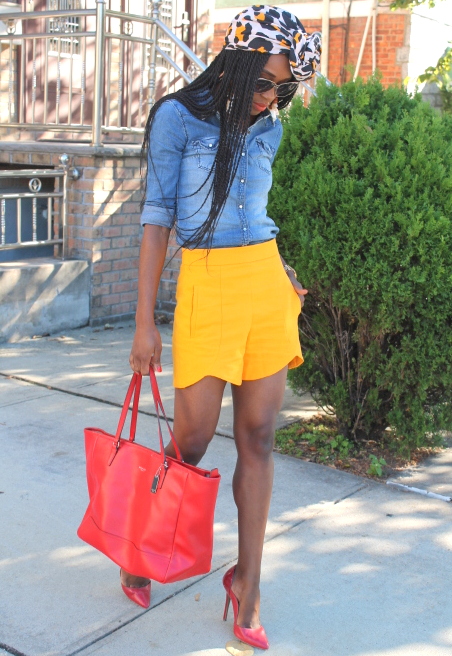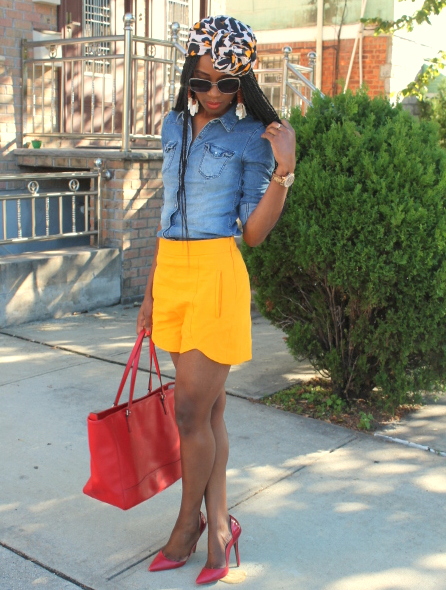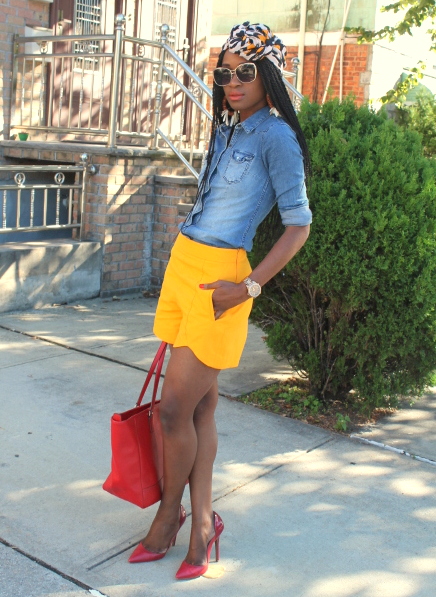 Bonus shot: Posing with my little Kaiden <3 My weekends just aren't complete without seeing his precious face 🙂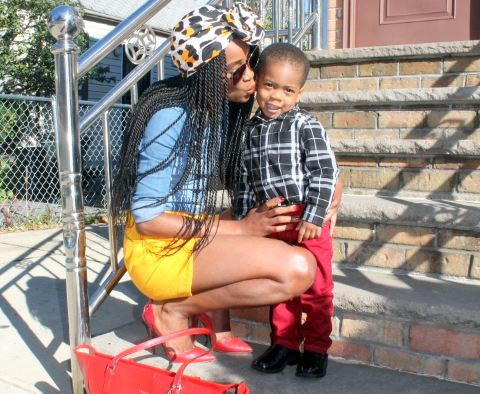 How do you wear your denim tops? Feel free to share style tips and/or questions down below. 
May your day be blessed and thank you so much for checking out my Versicolor World 🙂
-Xo, Edwina