"When your dreams include service to others – accomplishing something that contributes to others – it also accelerates the accomplishment of that goal. People want to be part of something that contributes and makes a difference." – Jack Canfield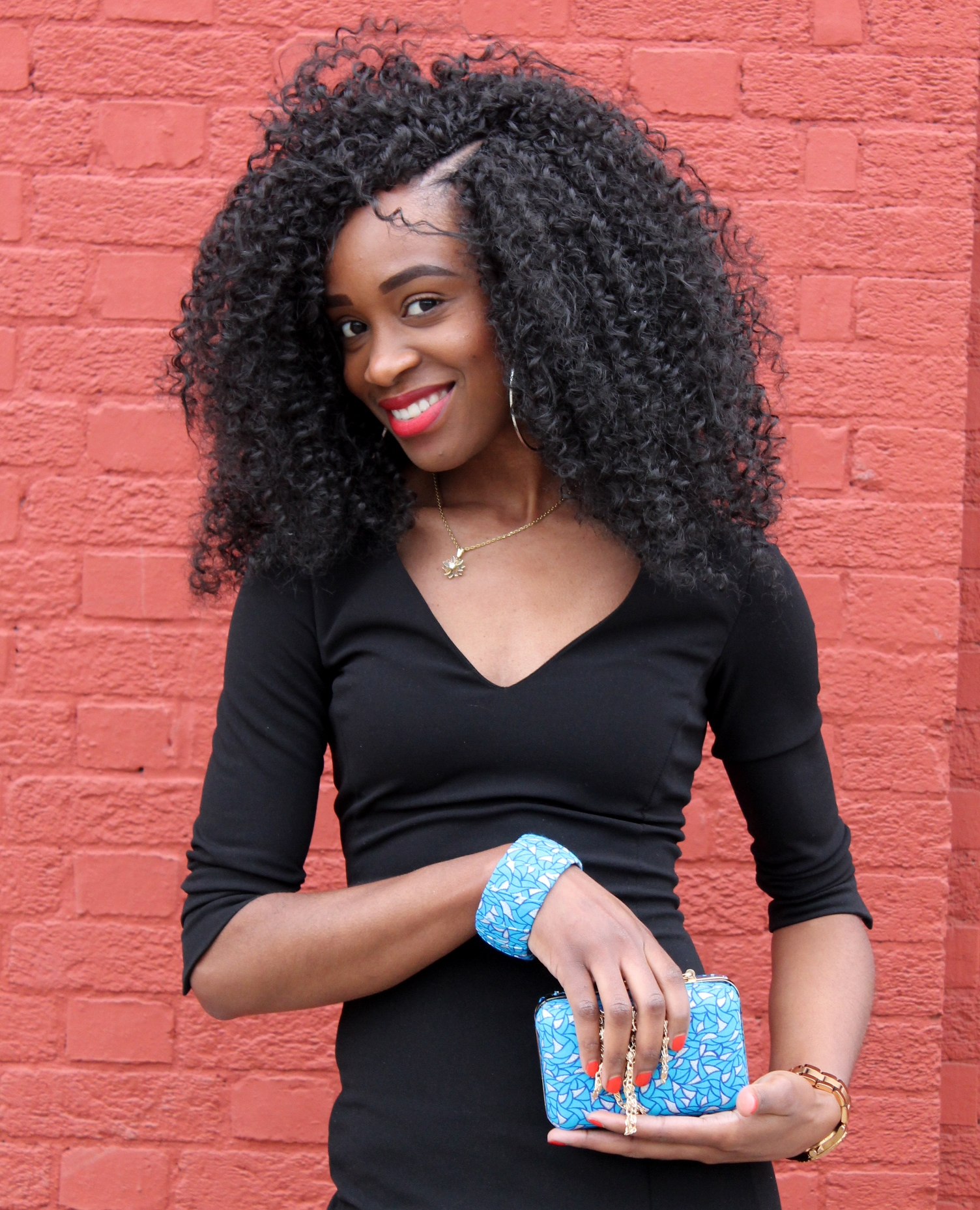 … And just like that, in the blink of an eye, 730 days have gone by, 200+ posts have been published and words like blogosphere and blogiversary became part of my vocabulary… Versicolor Closet turns 2!
Wow! Two whole years. Where does the time go? One minute, I'm second guessing whether I can really jump on this scary adventure that requires a shy girl like me to put so much of herself on the world wide web and the next, two years have passed and I've accumulated thousands of great readers who support, encourage and inspire me to blog even when I'm too tired or too busy to do so.
Outfit details:
Dress: ZARA – shop similar LBD here
Heels: Steve Madden
Clutch & Bracelet: c/o L'AVIYE
Coat: DKNY (old) –  various options here
Watch: MICHAEL KORS
I must take this opportunity to remind you all that we each have a voice, a message and a purpose. The difficult part for some of us is figuring out exactly what our purpose is. Once that's determined, it takes passion, dedication, consistency and hard work to accomplish our goals.
I started Versicolor Closet at a time when I felt that my life had no purpose. I had  graduated college and was struggling to find work full time and I was just bored with my life. I now realize that the idea to start a blog stemmed as a result of endless prayers to find my purpose. I won't say I have it all figured out but blogging is something that I truly enjoy. Some nights, I stay up until 2AM or later to edit pictures and write posts. In the winter, I shoot outdoors in the freezing temps. Other times, I'm blogging in between meetings and shooting during my lunch break. And I do it all for free in a country where everyone's motto is 'time is money'. That's where the passion comes in because it's not easy and it takes time I don't have. I do what I do because I love it and as the above quote so eloquently says: "When your dreams include service to others – accomplishing something that contributes to others – it also accelerates the accomplishment of that goal. "
Having brands, like L'aviye – super talented designer of the gorgeous clutch and matching bracelet in this post- contact me to work with them and reading all the positive comments from my readers make all the hard work worth while. So if ever you take anything from this blog, let it be that you do whatever it is that you do because you love it, because it is part of your purpose and most of all you do it with love.
I hope to take my Versicolor Closet to greater heights in Jesus' name. I also hope to continue being inspiring and I pray that you all find your purpose and start living your dreams if you haven't already. Don't plan on being more productive in 2015 only to forget your New Years' resolution by January 31st. Start now. Start today. 2015 seems to be at arm's reach but it isn't promised.
Lastly, thank you all so much for supporting me on this journey. Malita, thank you for being my Versicolorful photographer. To one of my best friend Gracie, thank you for being my editor at large and catching all my typos. To those who subscribe and read, like, comment on every post, I appreciate you more than you'll ever know. To all the social media pages who share my photos and contribute to helping me grow my following, I'm truly humbled and grateful. Cheers to many more years of living boldly, fearlessly and most of all Versicolorfully!
With love, Edwina