"I am determined to be cheerful and happy in whatever situation I may find myself. For I have learned that the greater part of our misery or unhappiness is determined not by our circumstance but by our disposition." – Martha Washington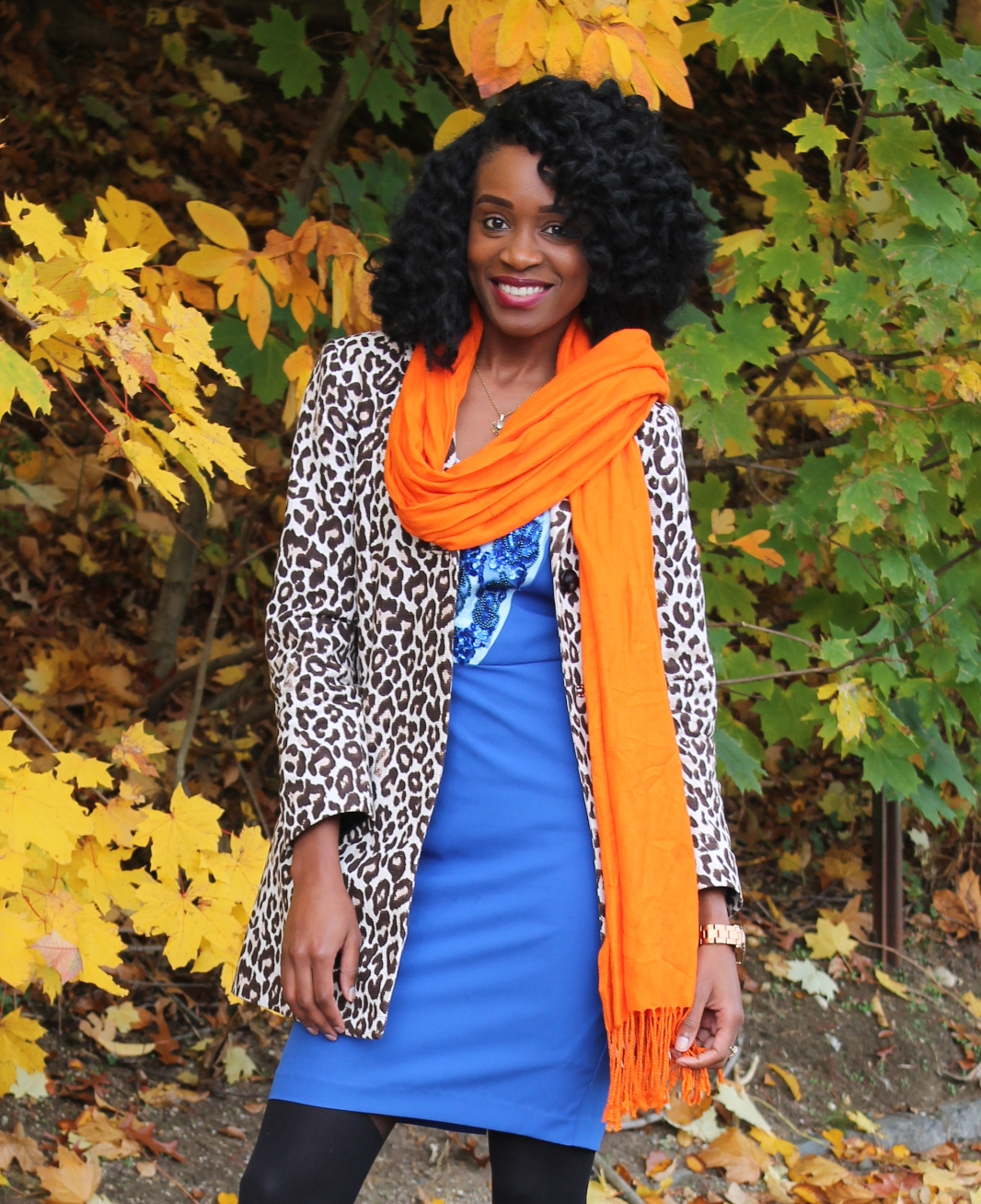 Outfit details:
Dress: Customer made – Shop midi dresses here
Jacket: H&M
Heels: BOUTIQUE9

Some outfits require major preparation. Some just happen as we're rushing out the door as was the case on this beautiful fall day on my way to the office. On snowy days like today, it's good to look back to warmer days where brighter colors and sunshine made it easier to smile. 
Signed, the girl dreading winter.