What better way to know an item gets the seal of approval in the blogosphere then to see it styled a variety of ways by bloggers from all walks of life? Somehow these 'blogger favorite' items tend to always be from Zara. FYI, their semi-annual sale is currently going on. It's the perfect time to stock up on these pricey coats and other winter wear you've been eyeing all season. Let's get to it:
1. Stella of J'adore-Fashion: Paired with a matching camel vest and leopard pumps, Stella slayed with this original way of styling this fabulous skirt.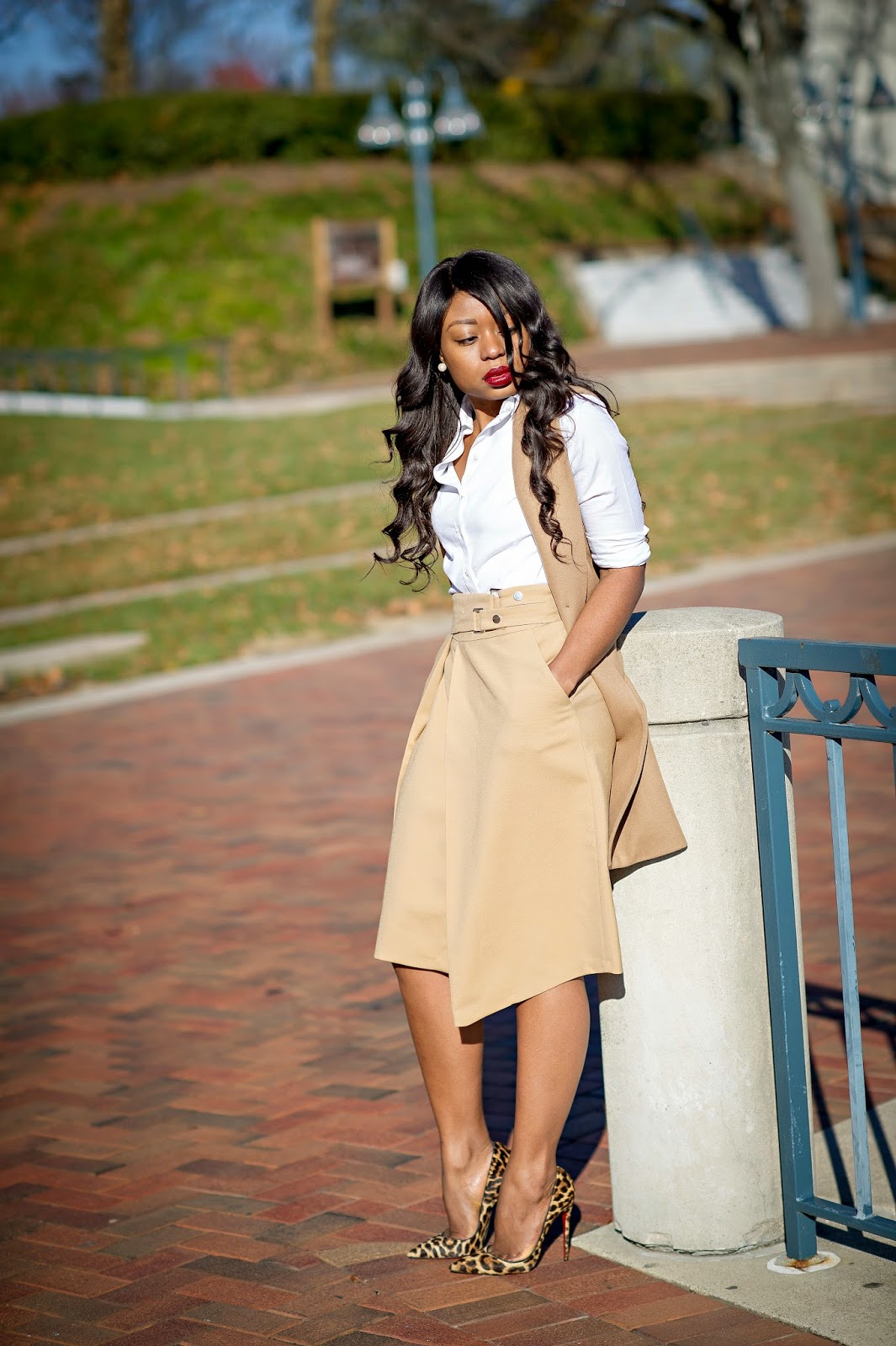 2. Claire of Fashion Bomb Daily: If anyone knows fashion, it is Claire Sulmers. She paired her skirt with a colorblock Topshop coat and OTK boots. 
3. Enocha of Locks & Trinkets: Sometimes it is simply genius to let your statement pieces have their moment of fame by pairing them with good ole faithful basics. Genius! 
4. Fisayo of Mirror Me: Possibly my absolute favorite blogger on earth, Fisayo is a woman after my own heart. The sophistication and effortlessness of white and camel, she has mastered. Gosh, I love her. Click the link above to see how she styled it with a black turtleneck and thigh high boots. She can do no wrong.
5. Melissa of Melissa's wardrobe: This girl is the queen of belts. If it has a waist, she belts it. Though she's hiding the buckle details, I do like the creativity and layering.
This kind of posts reminds me so much why I love fashion and the art of styling and why blogging can be so beneficial in helping to see your style evolve. Comparing the creativity of all these ladies certainly inspires me to step out of the box and put my own twist on whatever I wear.
If you wear a medium and still want this skirt, you're in luck because it is now on sale (only $29.99!) and available in your size. For a similar and equally affordable option, see here.
Care to cast a vote? Take our poll and let us know which of these ladies styled it better.