Today was actually a bit too warm to be wearing a coat but I've learned not to be fooled by the sporadic sunshine in this state. The temperature was much cooler in the shade, and let's not forget the night time chills after the sun sets. Oh the joy of transitioning!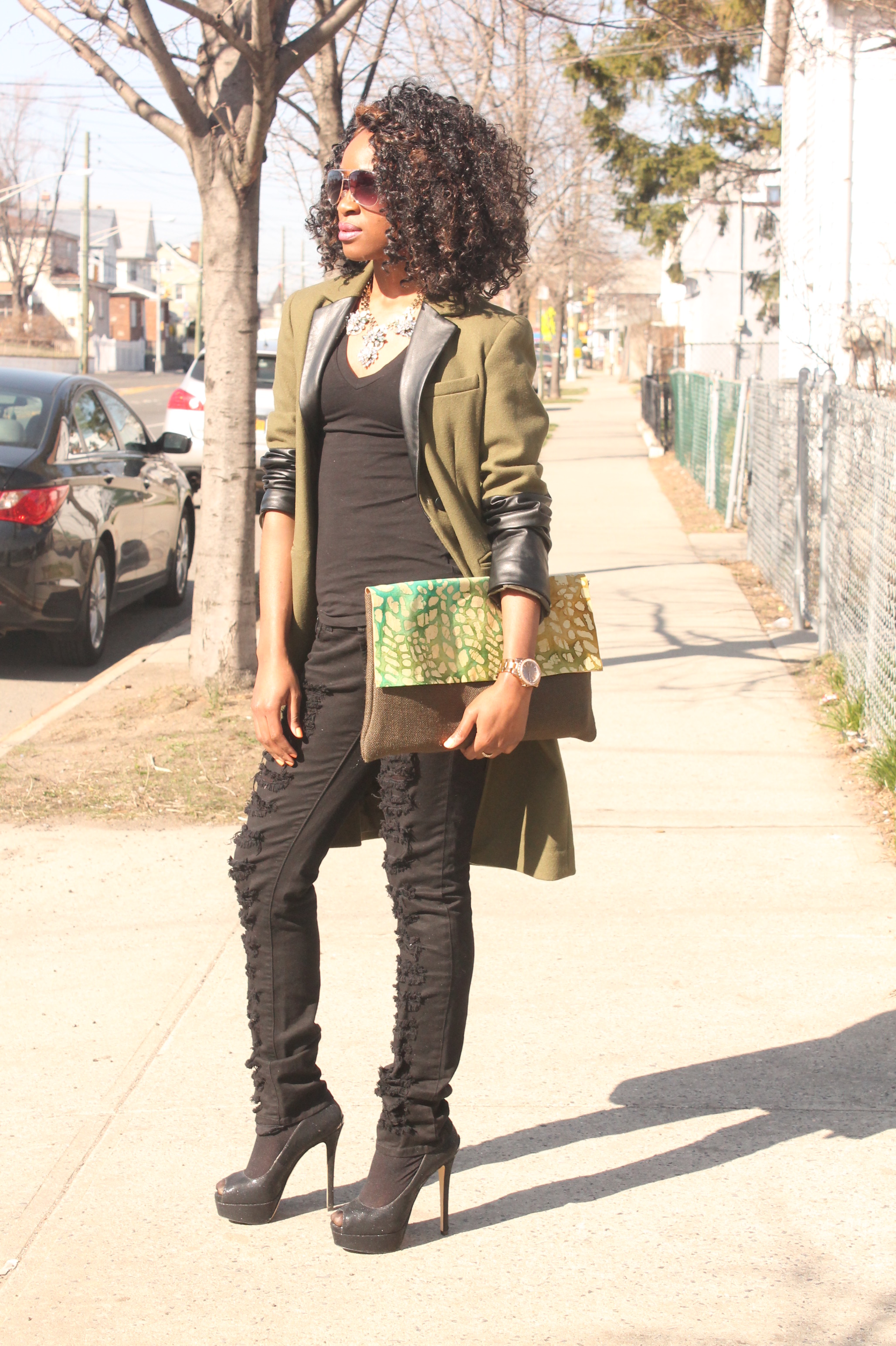 This is one of those looks for the days where you couldn't be bothered and boy have I been having a lot of those lately?! You throw on a pair of seriously distressed denim with a tee, add your favorite coat, a pair of sky high heels and hope your accessories will do all the talking. Handbags by Le Gendre to the rescue! When you meet a clutch big enough to fit all the items you typically pack in your carry-all tote, in a gorgeous print and color and so effortlessly chic, you rock it as often as you can. Paired with this olive coat, this watercolor beauty added just the right touch of Afro-Caribbean goodness to elevate this look from basic to chic.
If you love this style as much as I do, then you're in luck because Handbags by Le Gendre has partnered with Versicolor Closet to gift any Le Gendre Handbags to one lucky winner. To enter, please follow both @versicloset & @le.gendre on Instagram and follow the instructions on how to win from my page.
Outfit details: Tee: H&M // Jeans: BEBE // Coat: CALVIN KLEIN // Heels: MICHAEL KORS // Necklace: DSW // Clutch: c/o LE GENDRE HANDBAGS – loving this one!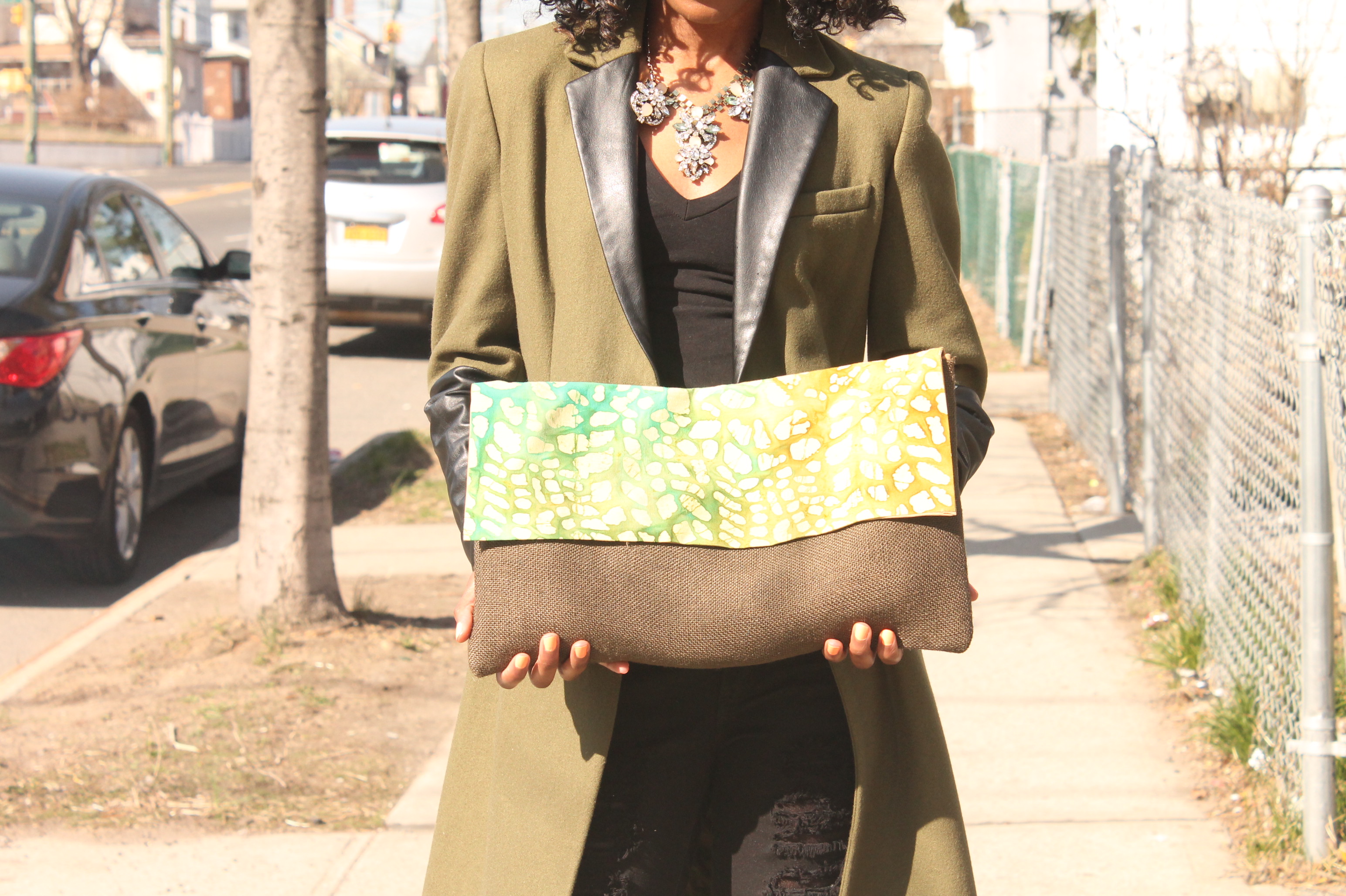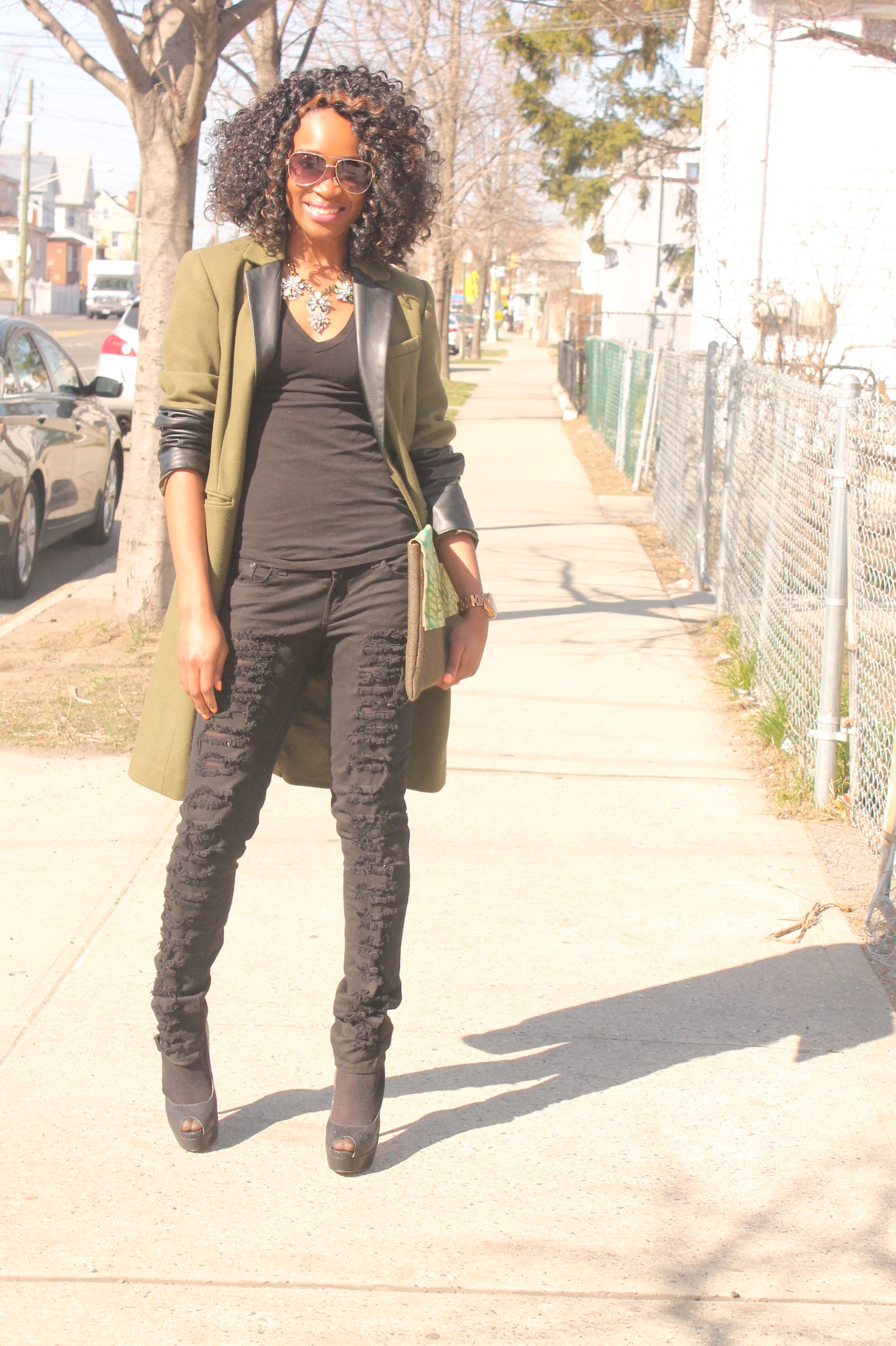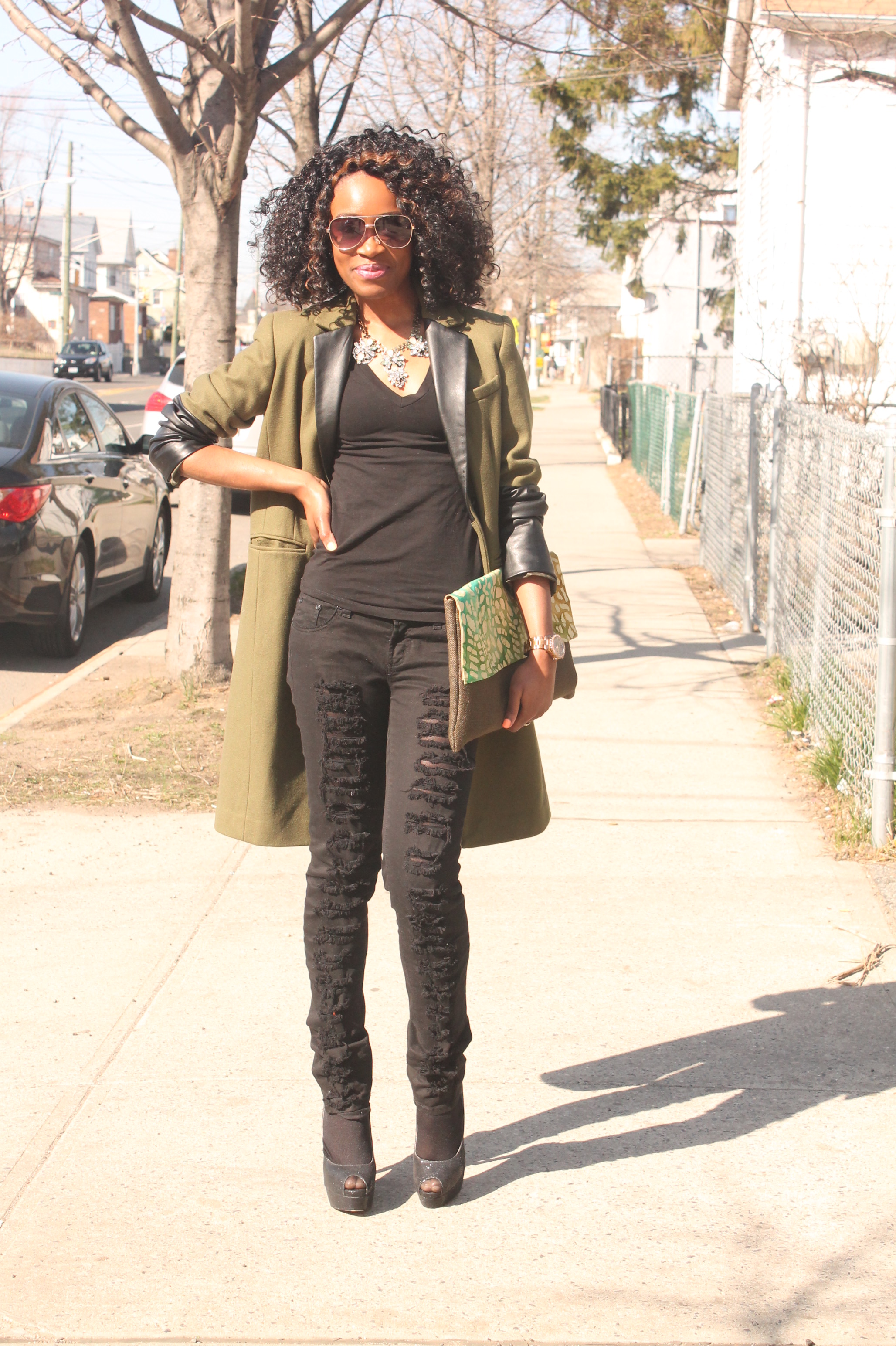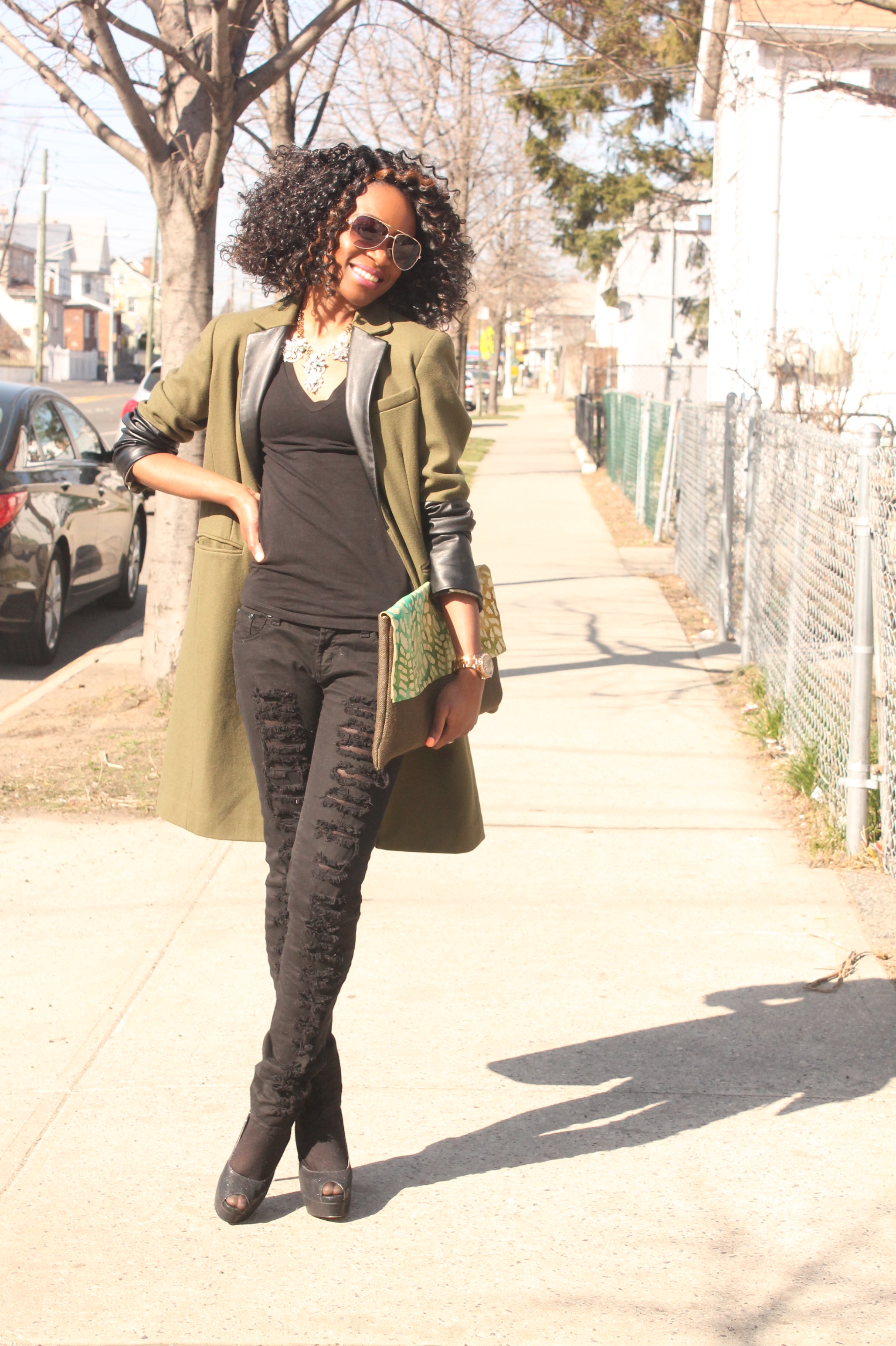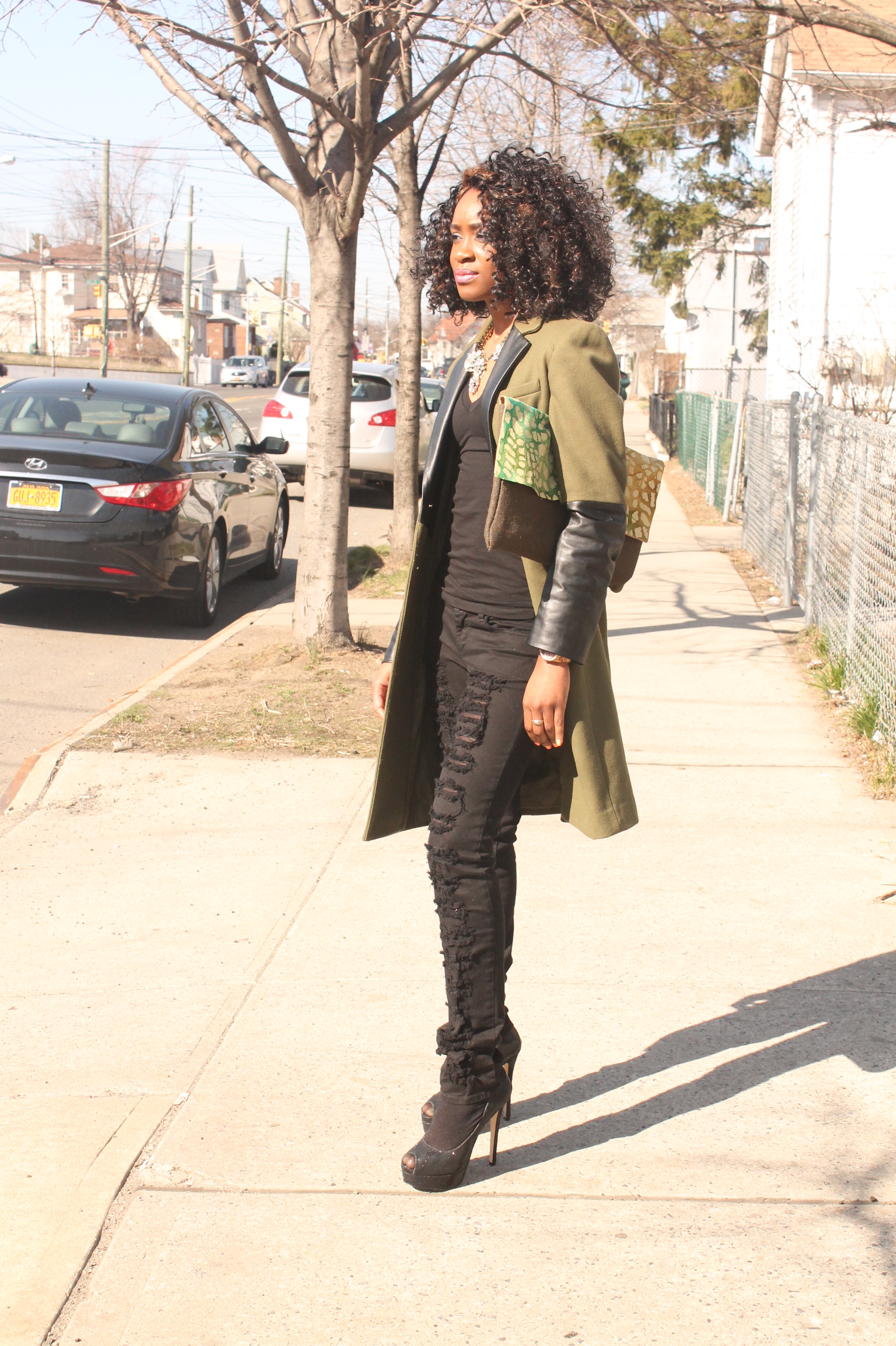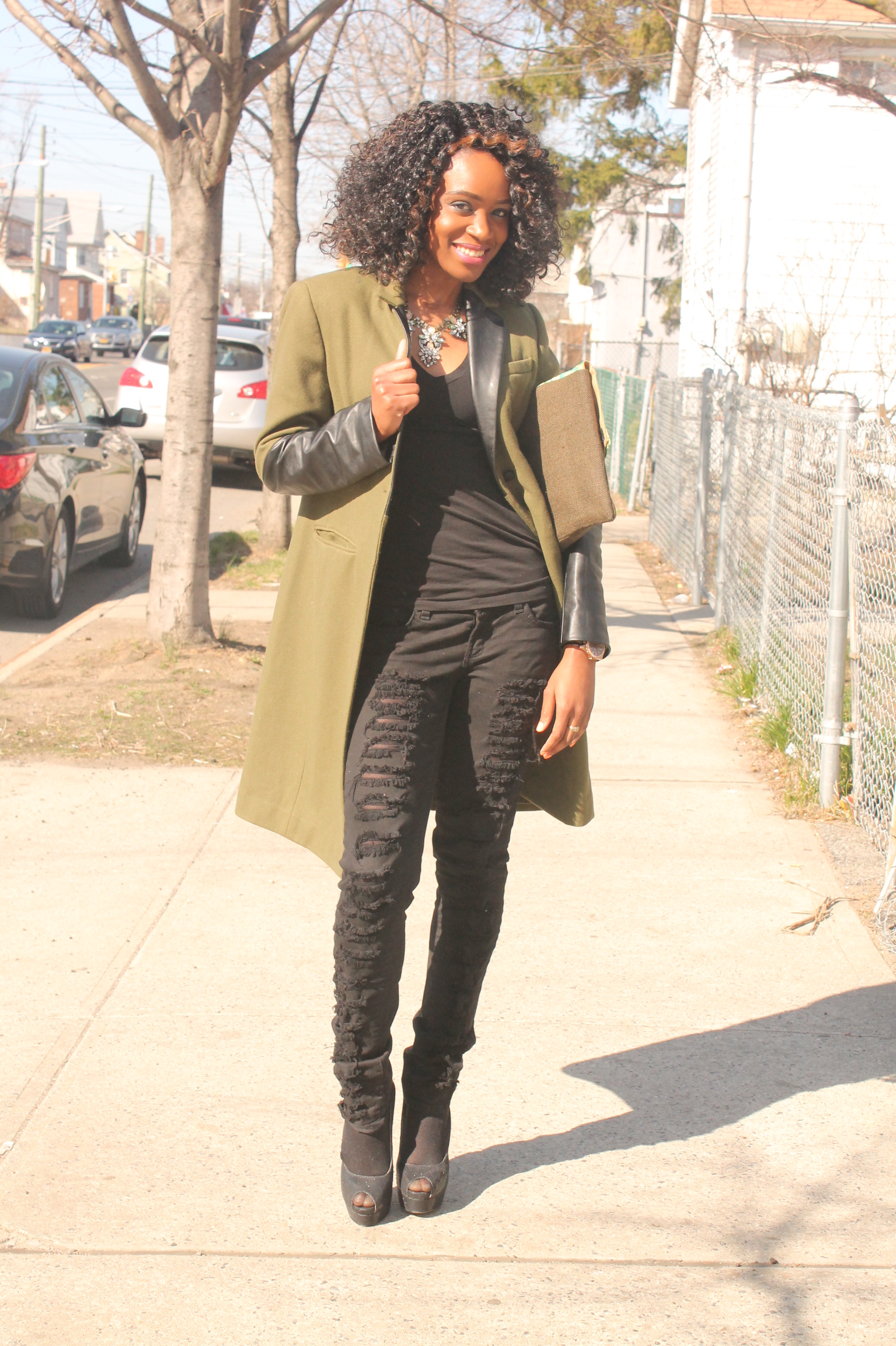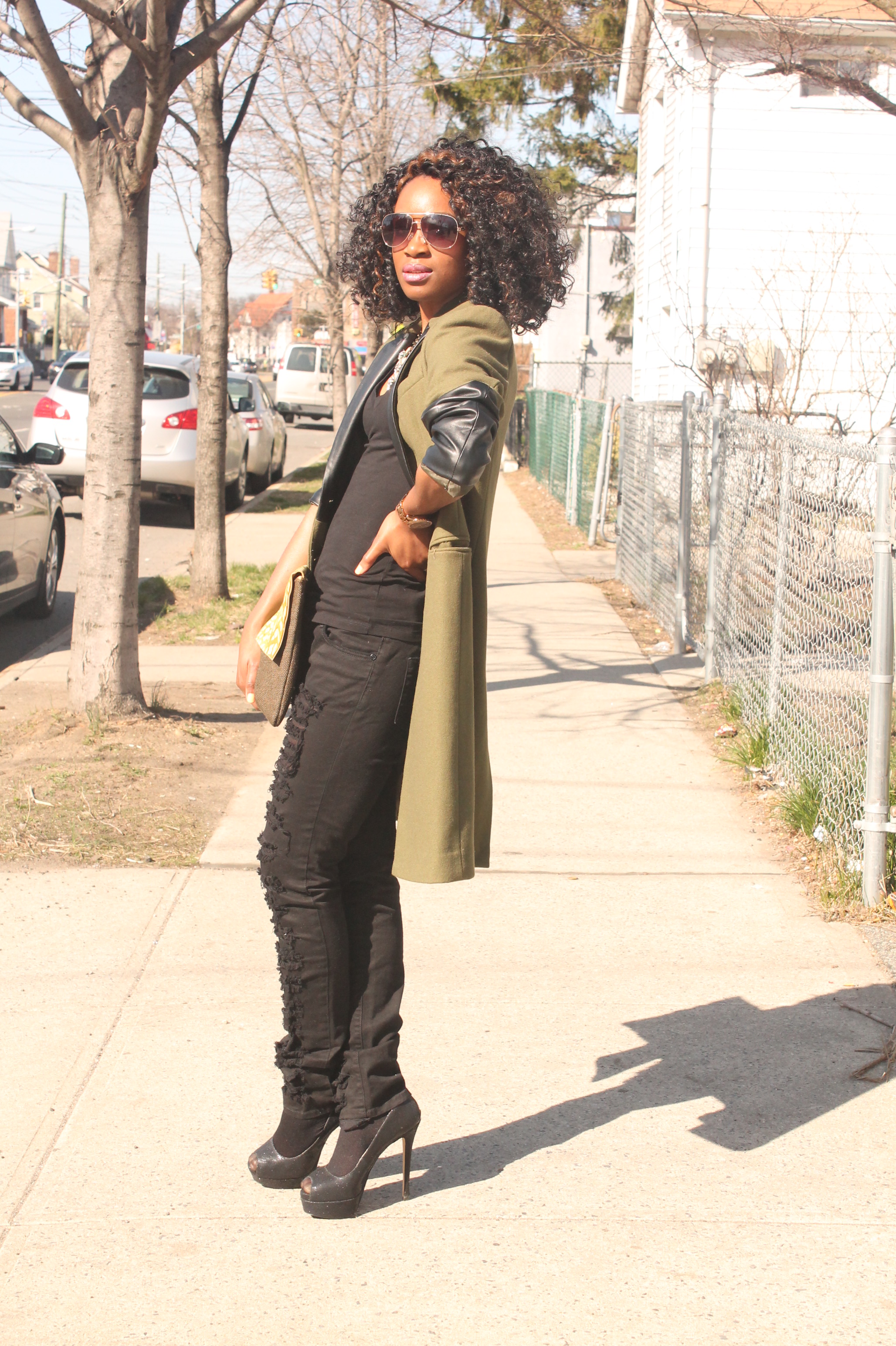 It's good to be back. I hope you all enjoyed this post.
Until next time,
Edwina