The turning point in the process of growing up is when you discover the core of strength within you that survives all hurt. – Max Lerner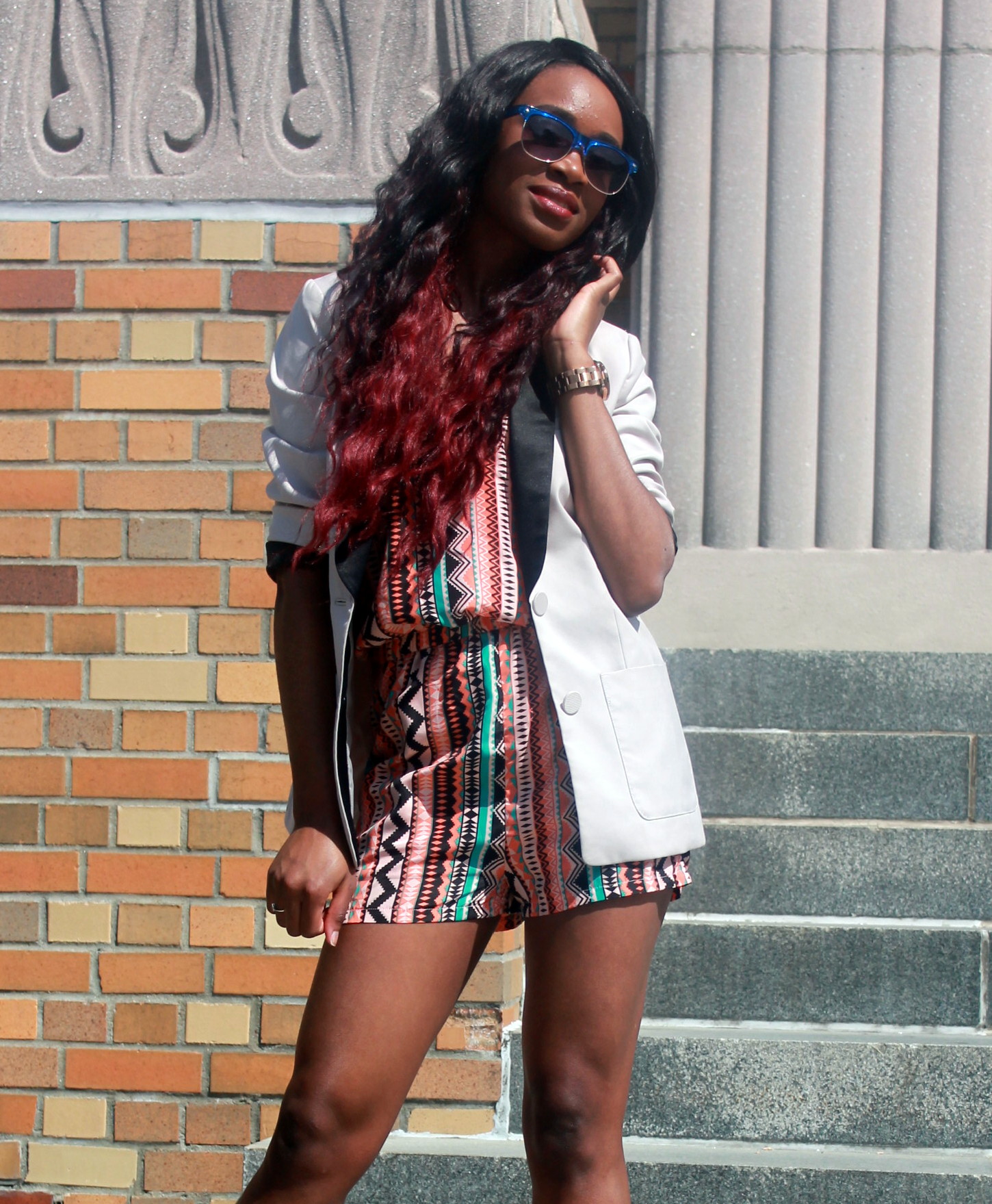 VERSI LOOK OF THE DAY:
PAPAYA romper – similar // H&M blazer – affordable option // STEVE MADDEN heels – similar // ALDO sunglasses
Spring has sprung and my favorite month of the year is here! I cannot believe how 'old' I'm going to be in 5 days but it's going to be a month-long celebration from beach getaways, get together, wine tasting parties and a well needed getaway to the Caribbean.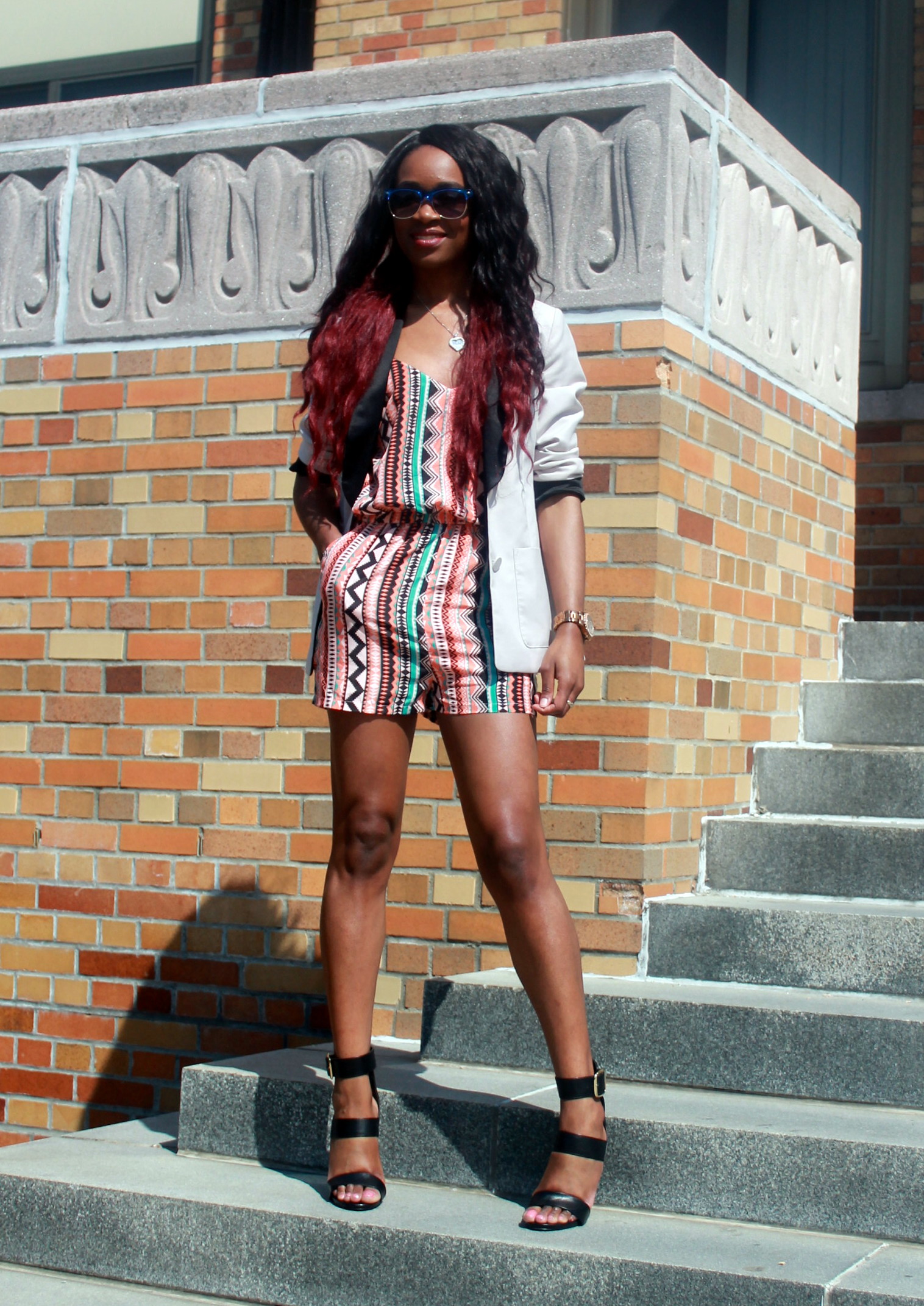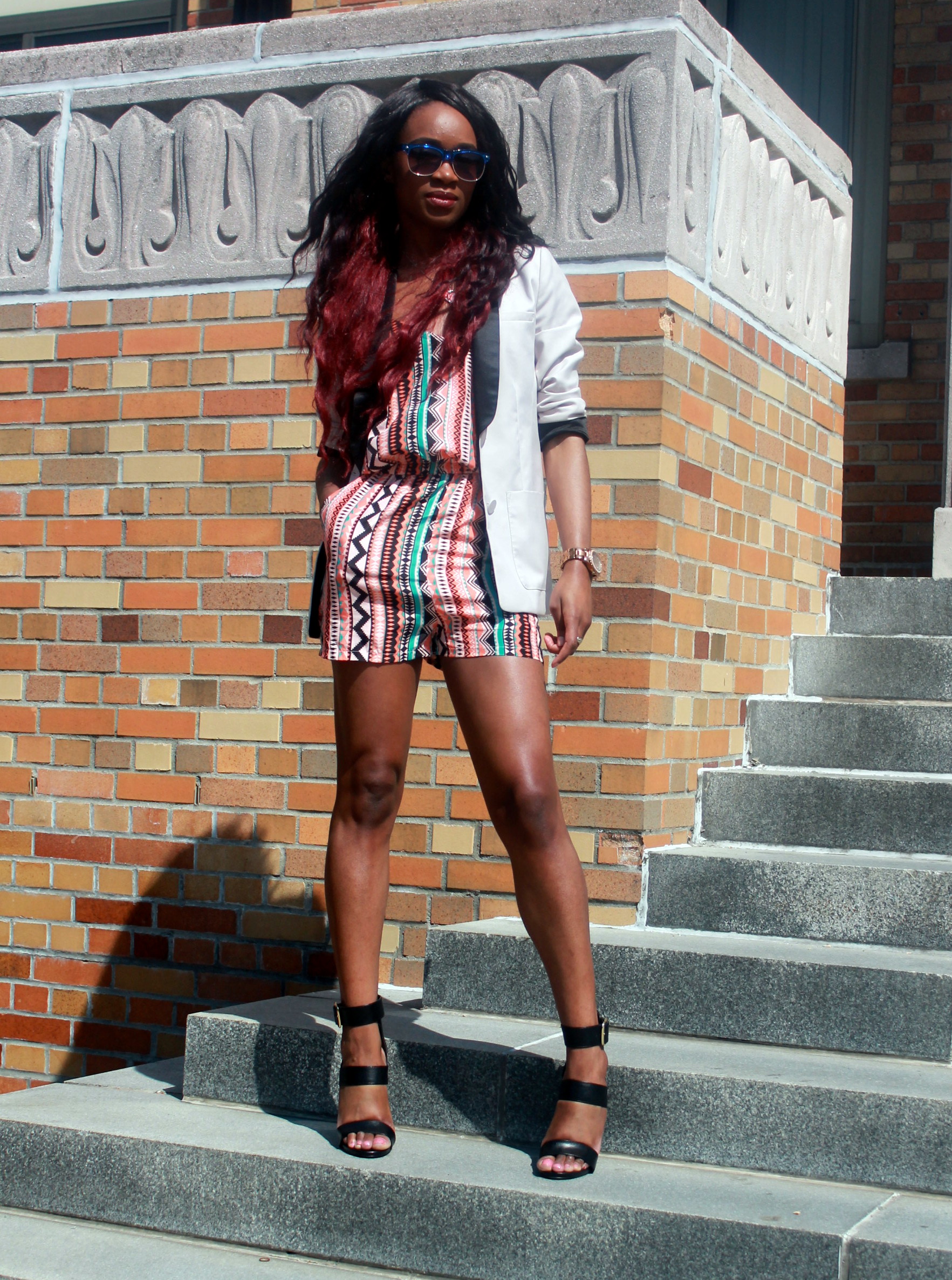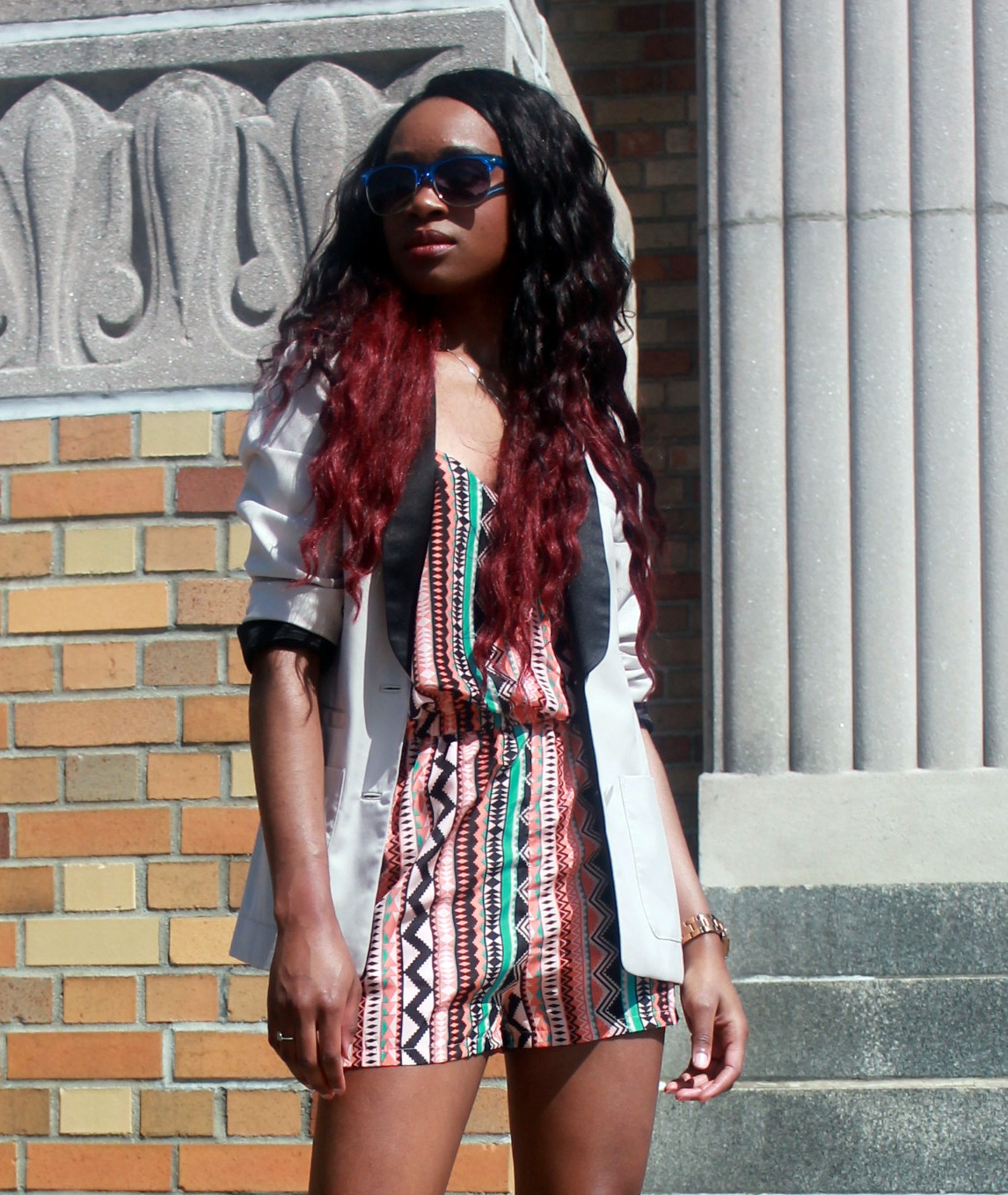 With growing up come certain changes in every aspect of a woman's life (men too!) and so far I must say it's all for the better. Even with my wardrobe, I have learned to focus more on investing in key pieces instead of the constant shopping for trendy items that relocate to the back of the closet because they've already been posted on Facebook and you just can't dare wear them again. Isn't that mindset absolutely ridiculous? We're all guilty of this though – myself included.
With that said, I am working on building a new wardrobe, starting with the essentials which will allow more room for experimenting. I realized I didn't have any black sandals and really who doesn't own black sandals?! So when I found this leather pair on MAJOR sale at Macy's, I couldn't help but to snatch it up  with a quickness. They are super comfortable, go with everything and best of all will always be in style. They seriously are my new favorite!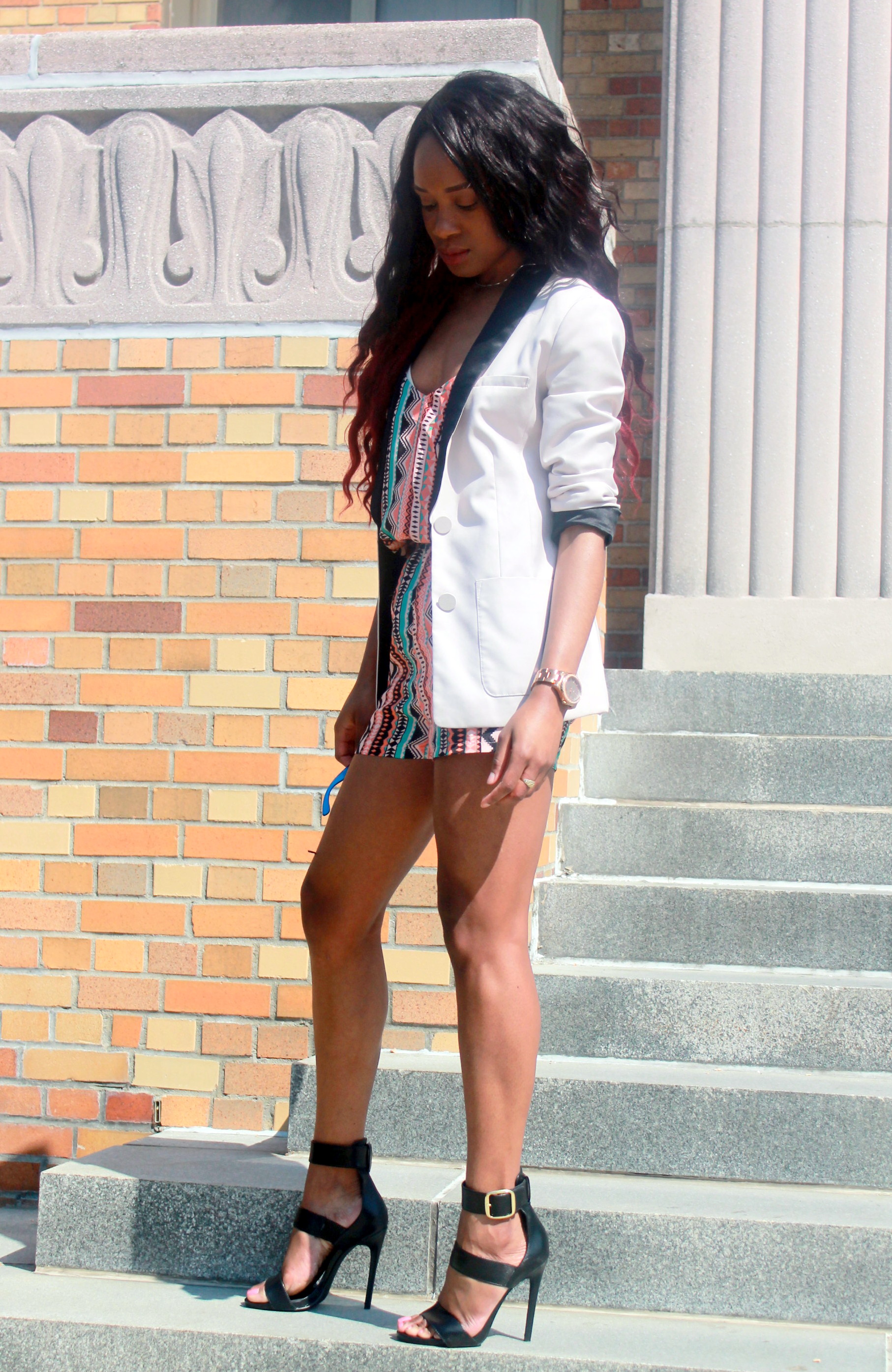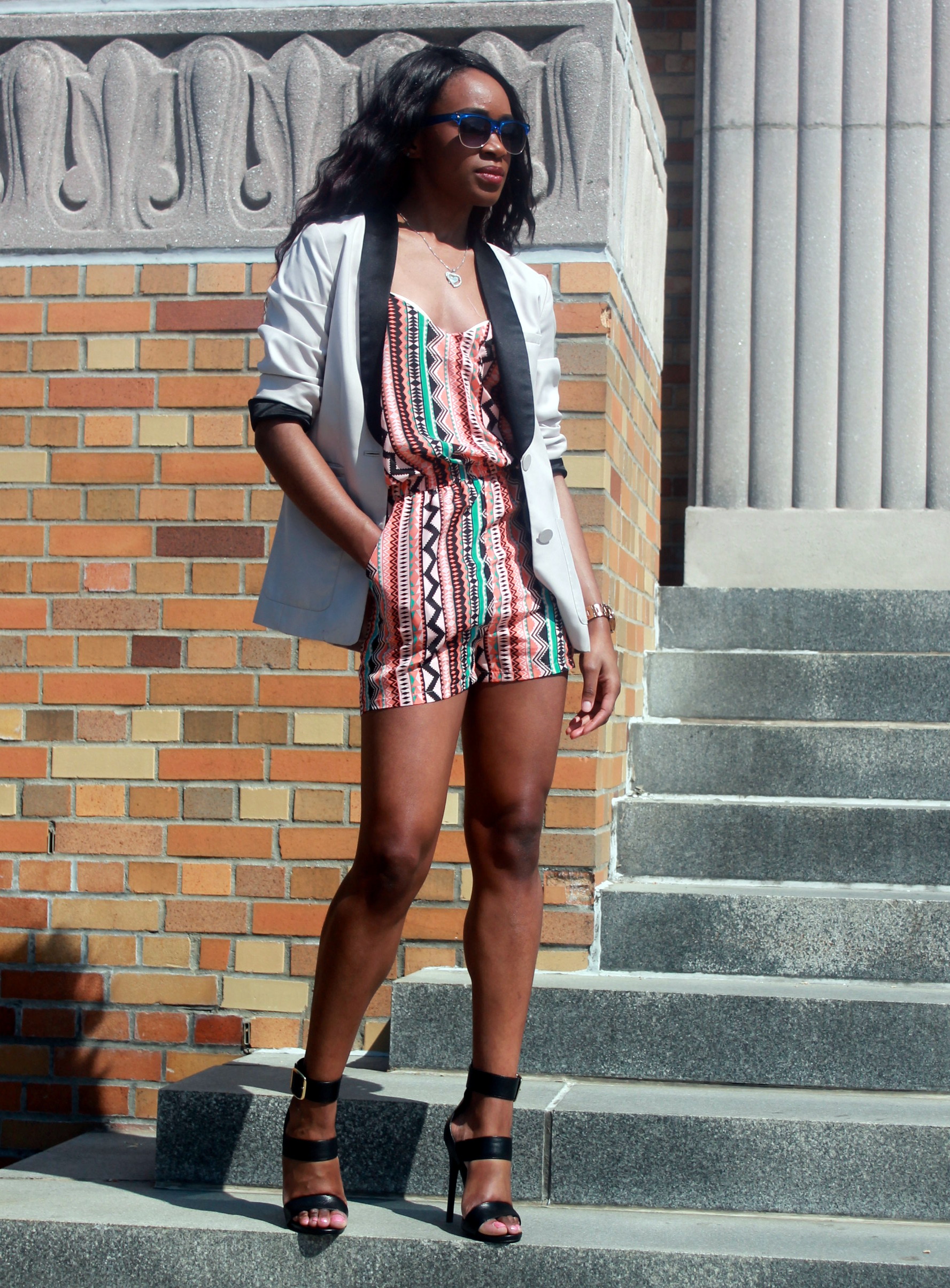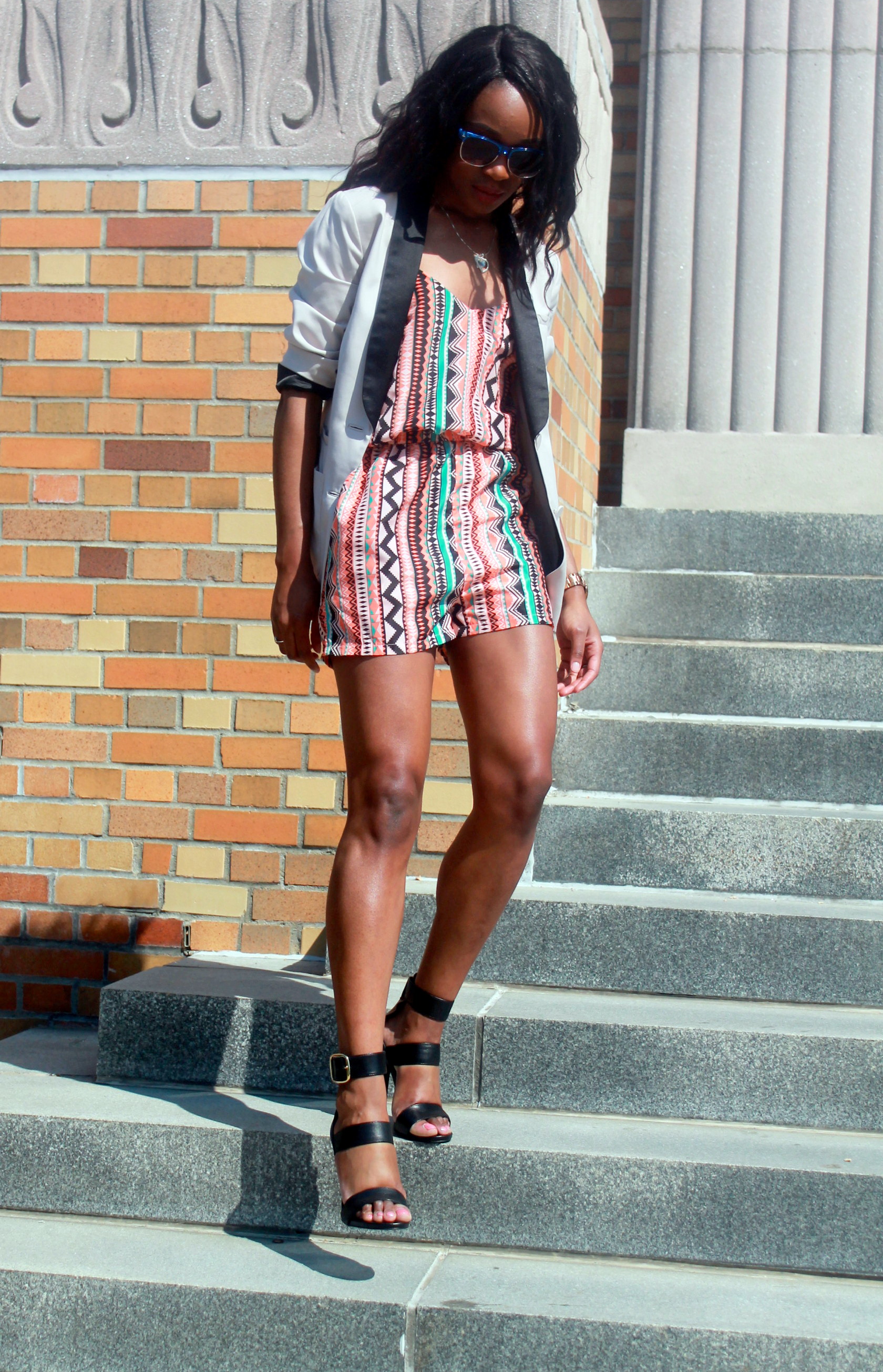 You guys may remember this romper that I wore during my getaway to Aruba last year. I totally forgot about it until I was giving my room a makeover and stumbled upon them. I just love the fit, the print and the colors. Throwing on a classic blazer with my new favorite pair of heels took this outfit from 'zero to 100 real quick'  🙂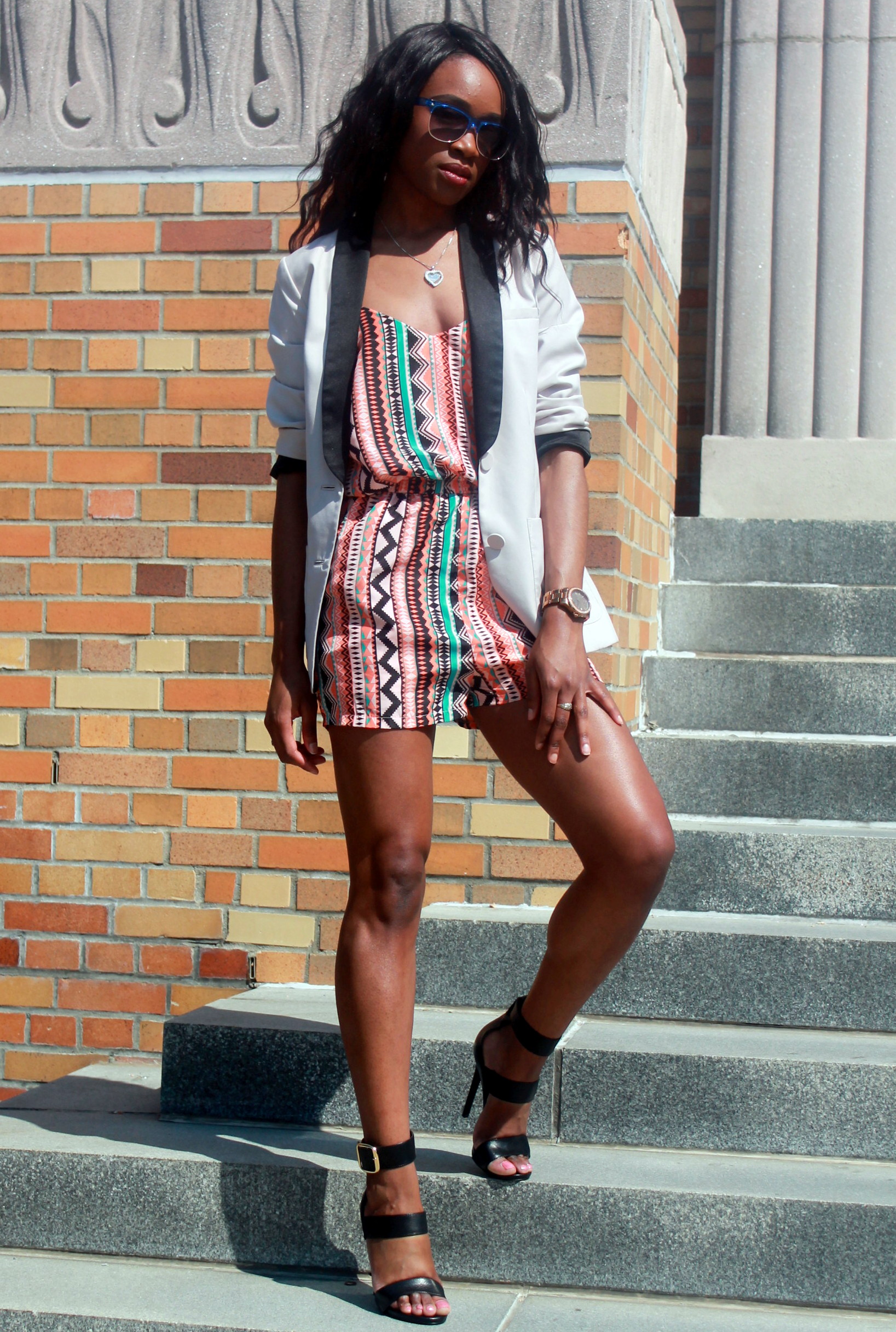 Let me know your thoughts on this look darlings. 
Thank you for stopping by and stay blessed! 
xoxo, Edwina