"If you must look back, do so forgivingly. If you must look forward, do so prayerfully. However, the wisest thing you can do is be present in the present… gratefully." -Dr. Maya Angelou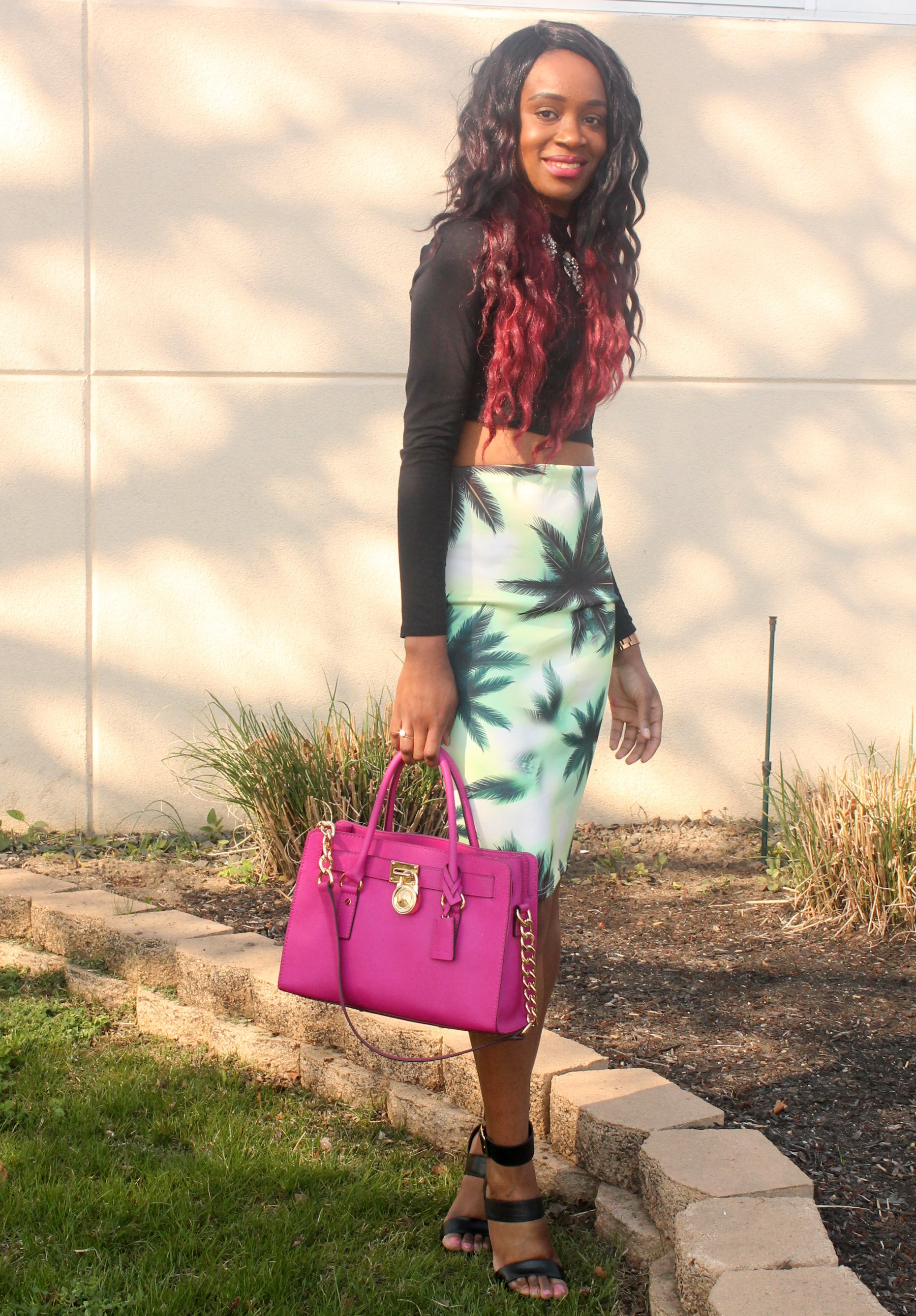 OUTFIT DETAILS: MISSGUIDED skirt // FOREVER21 crop top // Statement necklace from DSW // MICHAEL KORS handbag // ALDO sunglasses // STEVE MADDEN heels
I have a love-hate relationship with this skirt which is part of a matching set featured here. I love the color and the print but highly dislike the fact that it isn't lined. It is never cute to have your undergarments show through your clothes. I hope this isn't too much information but I have found that even lace undergarments will show through this fabric so if you're experiencing the same issue, I suggest going with nude undergarments that are seamless.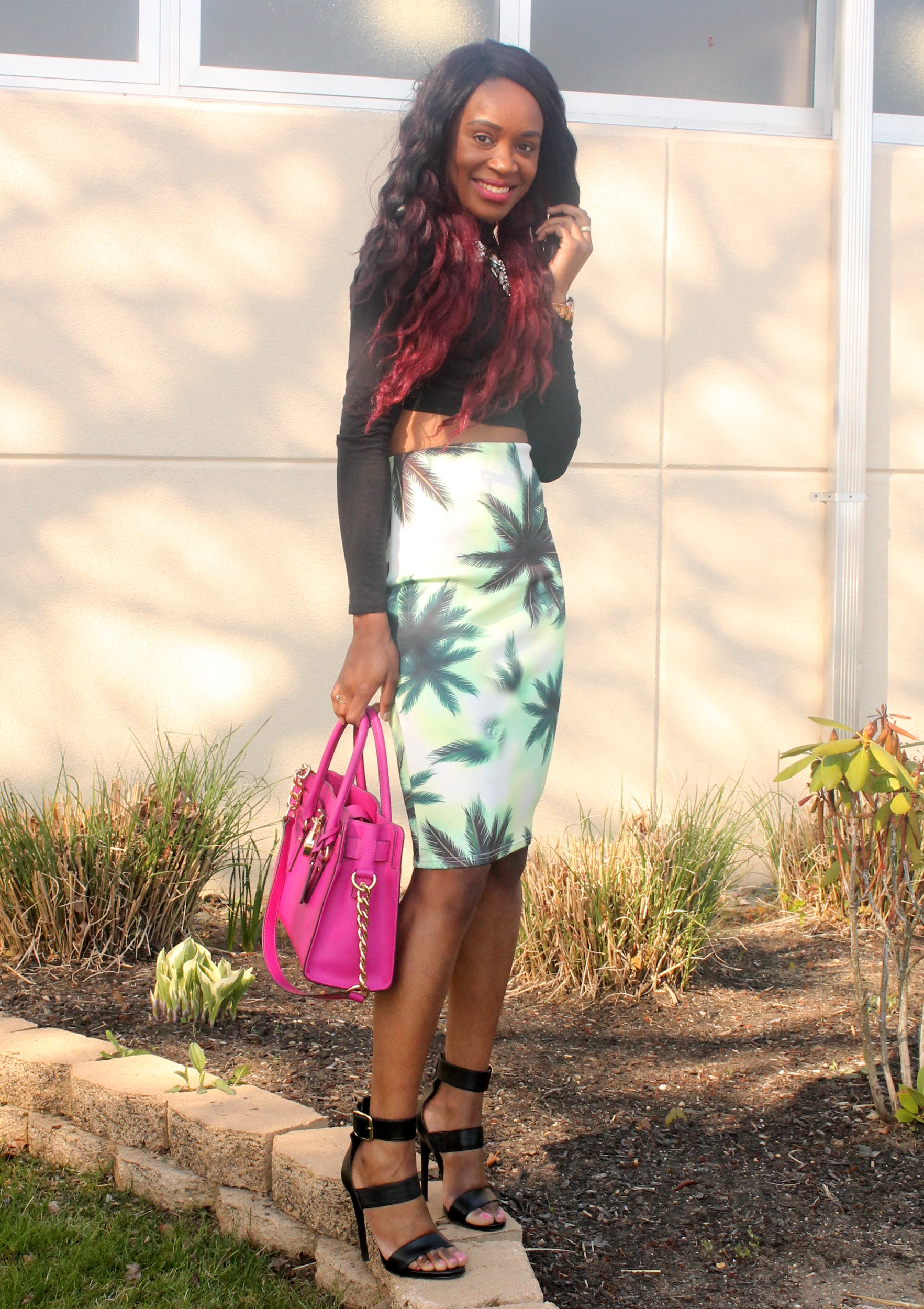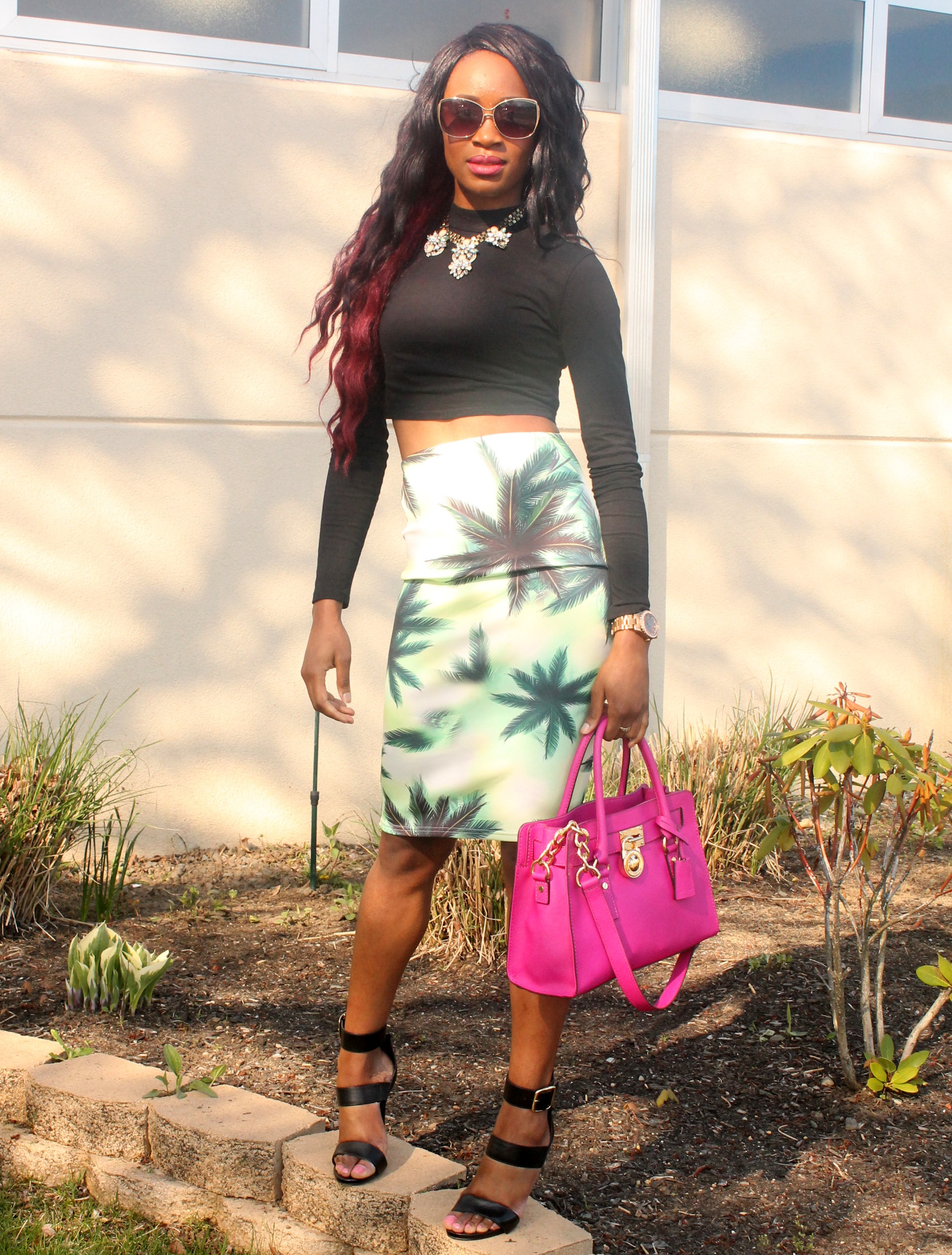 This time I ditched the matching crop top and went with a black long sleeve version, topped with a statement necklace. Finished the look with my favorite fuchsia handbag and the most comfortable pair of sandals ever. Speaking of which: I lost one of the straps of these sandals and I am so heartbroken about it. I didn't get the chance to enjoy them enough and I do not have the heart to throw them out because of this. I MUST find another ankle strap for it! Any ideas? Please do share if you know a way.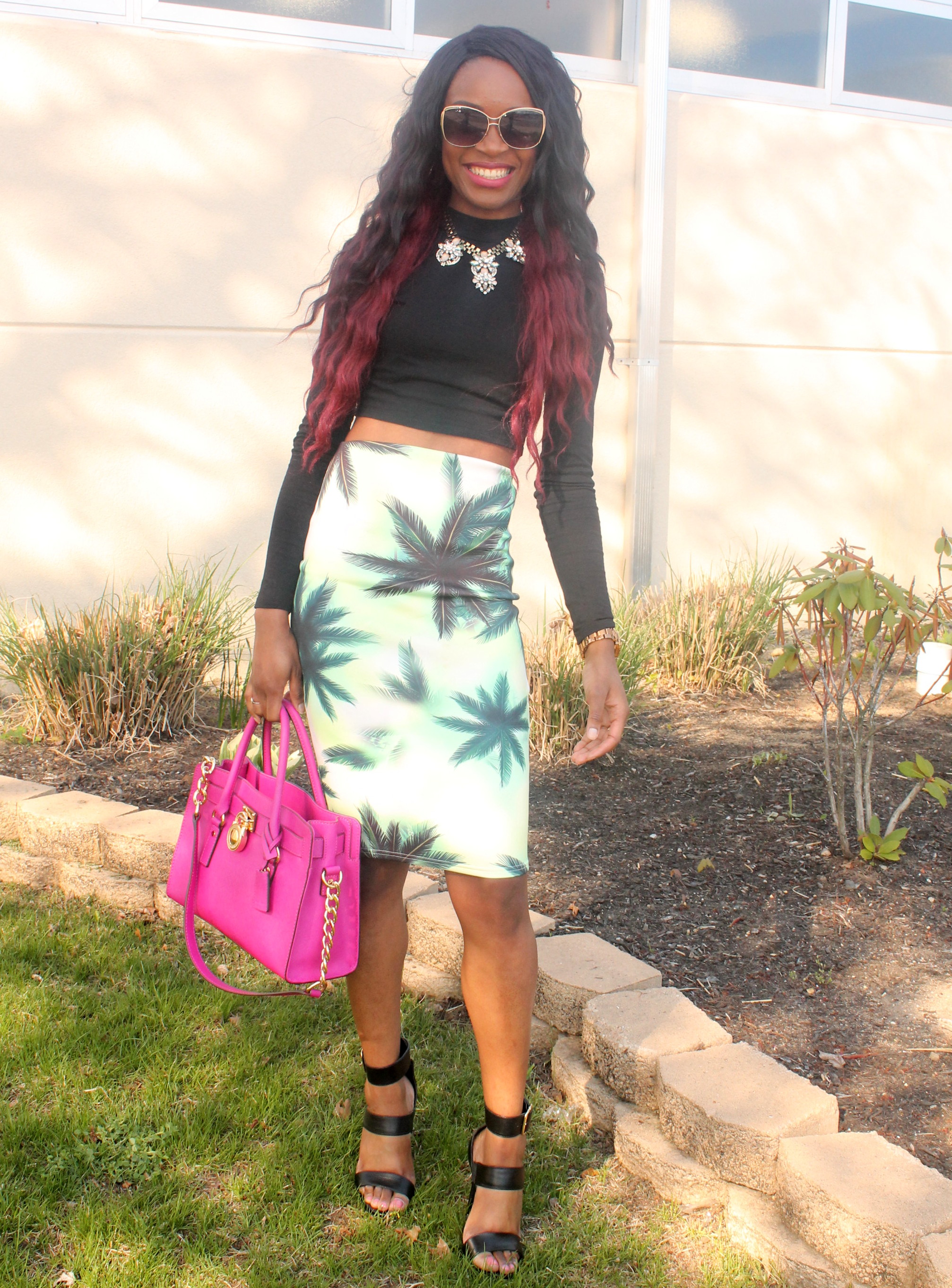 Hope you all enjoyed this look. 
Be blessed! 
Edwina