"For my part, I travel not to go anywhere, but to go. I travel for travel's sake. The great affair is to move." – Robert Louis Stevenson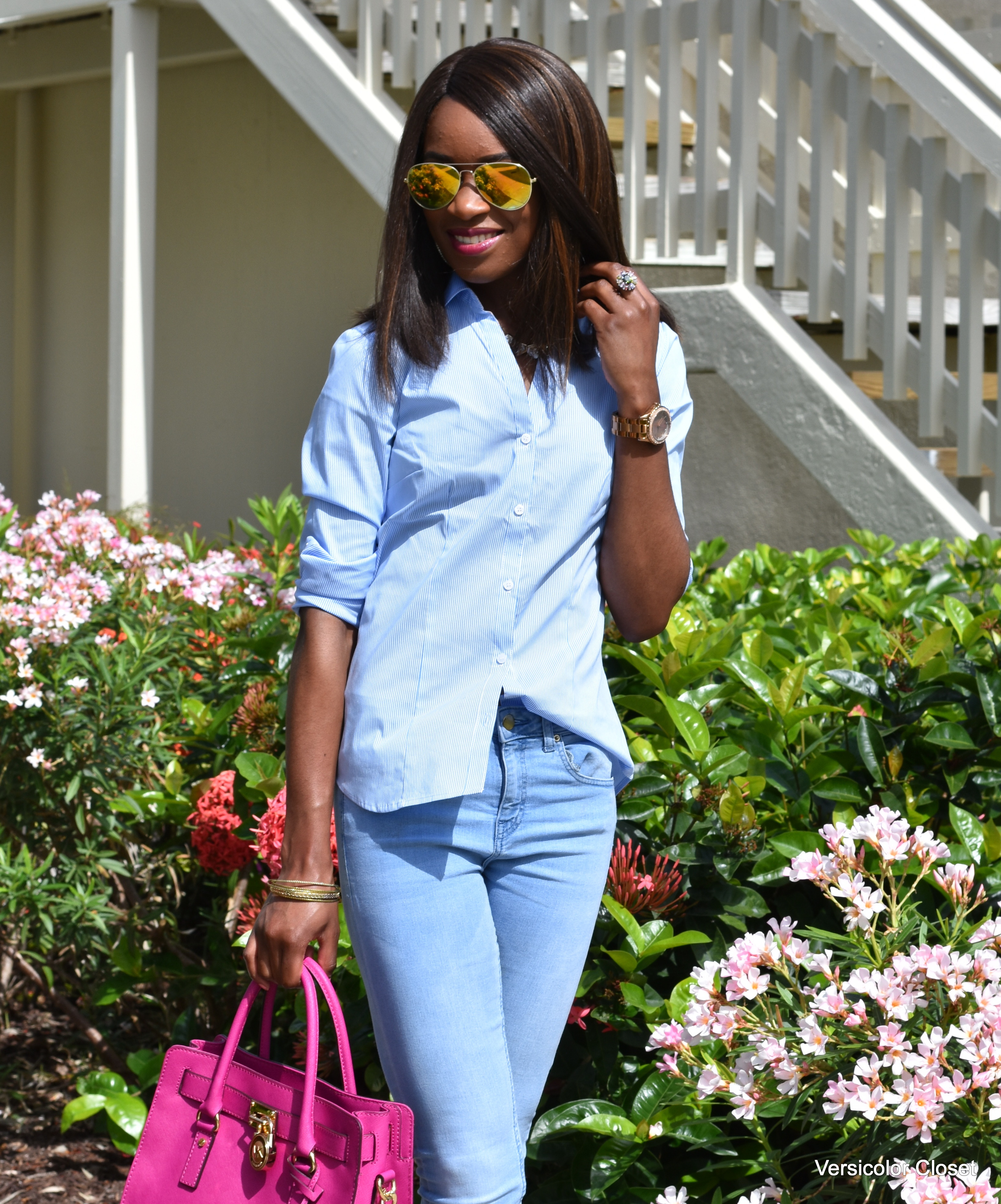 Years ago, when my family was living in Orlando and I in NY, I decided that I would surprise them by just showing up unannounced on Christmas morning. Knowing that it was winter in NY but 95 degrees in Florida, I don't know why I thought wearing knee high laced up boots to travel was a good idea. I thought I looked fly though but I regretted that decision as soon as I got to security and remembered I needed to take my shoes off. 
The process of undoing crisscross laces from ankle to knees was beyond tedious and did I mention I was all blinged out?! It took forever to remove all my accessories, boots and coat. Then as soon as I passed security, I had to stop again to put everything back on and that was another long and tedious process. 
That day, I swore to myself that I would never travel this way ever again.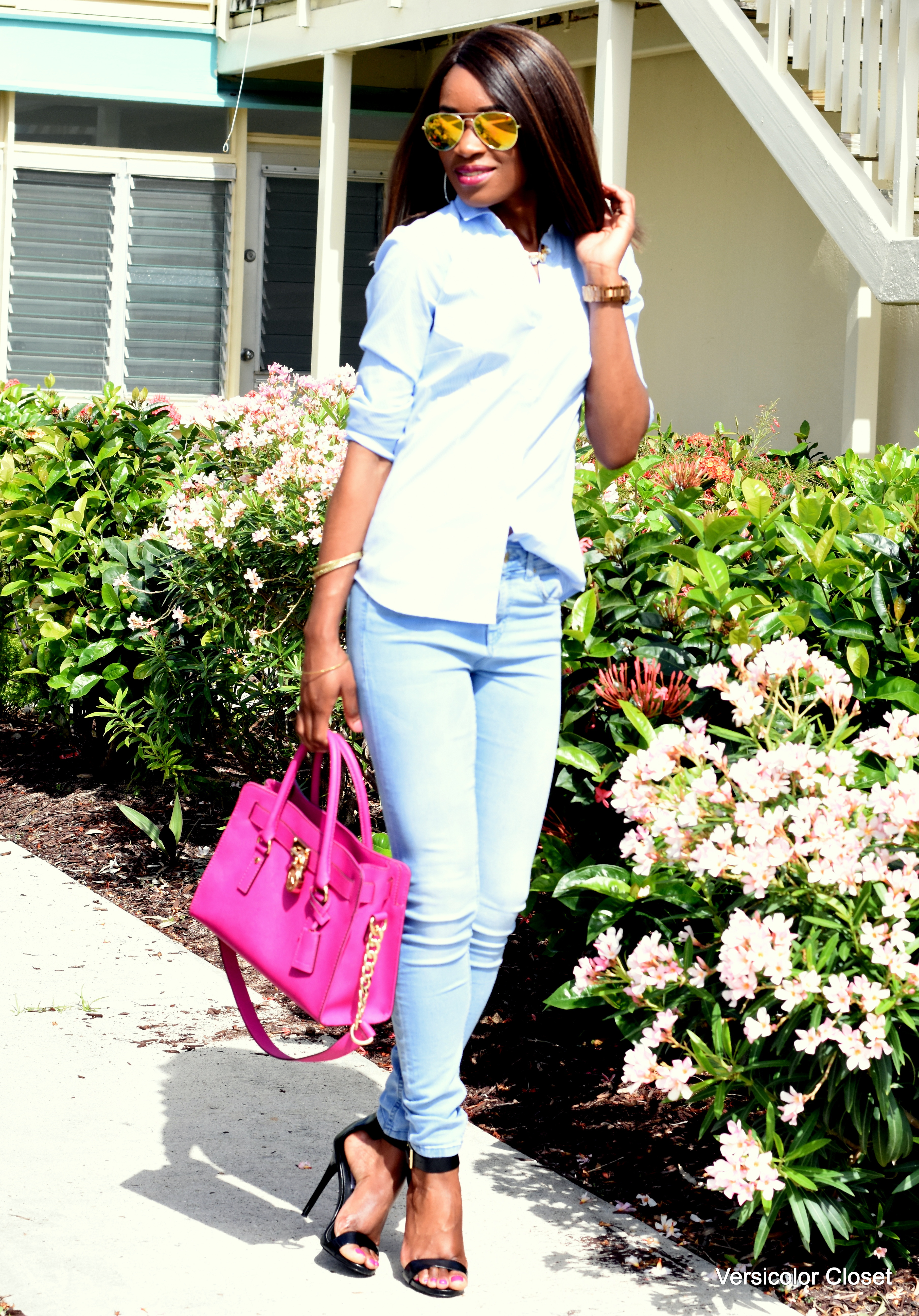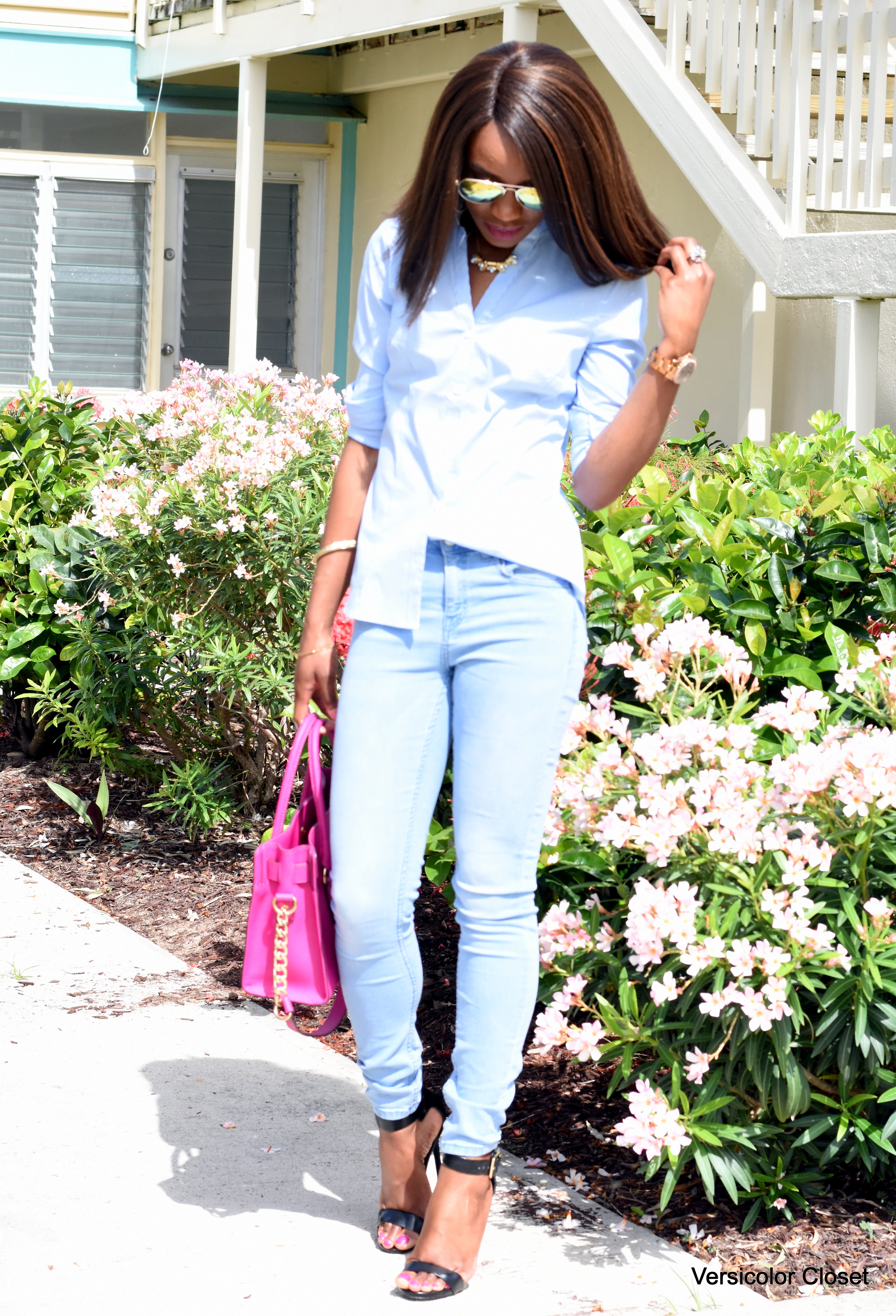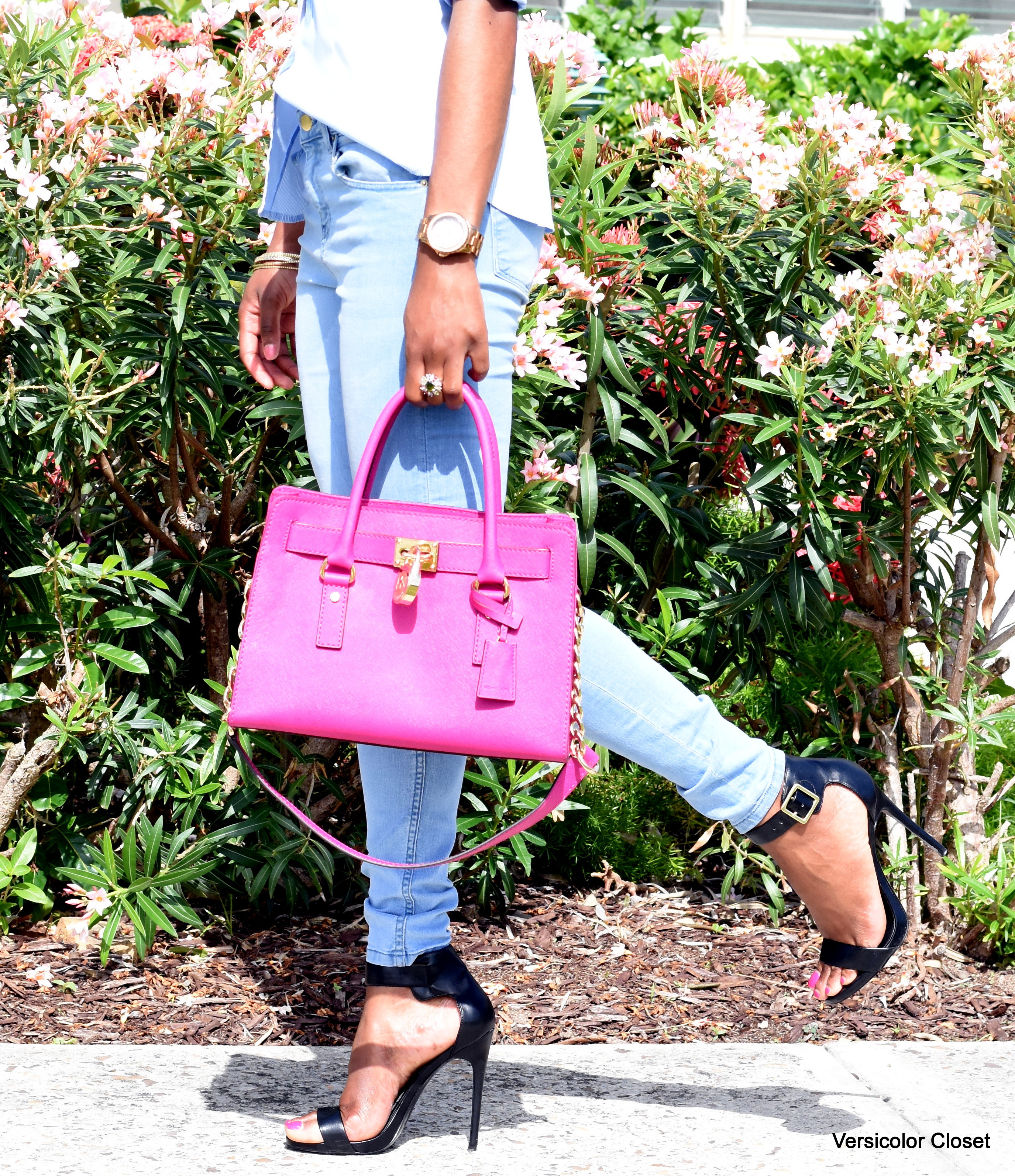 Our flight to the Virgin Islands was only 4 hours so I threw on some jeans and a button down T-shirt from H&M. So simple but super chic! 
If ever I have to travel for 10+ hours (like for my future must-go-by-30-bucket-list trip to Thailand), I would most definitely wear a super soft Maxi dress with a blazer because in my book comfort doesn't necessarily mean sacrificing style. I digress…
This was definitely an easier alternative and to be even smarter, I kept my accessories in my purse and put them on once and for all after we got through security. Being the germaphobe that I am, I also traveled with a pair of socks in my purse because I absolutely refuse to put my bare feet on dirty airport floors when asked to remove my shoes.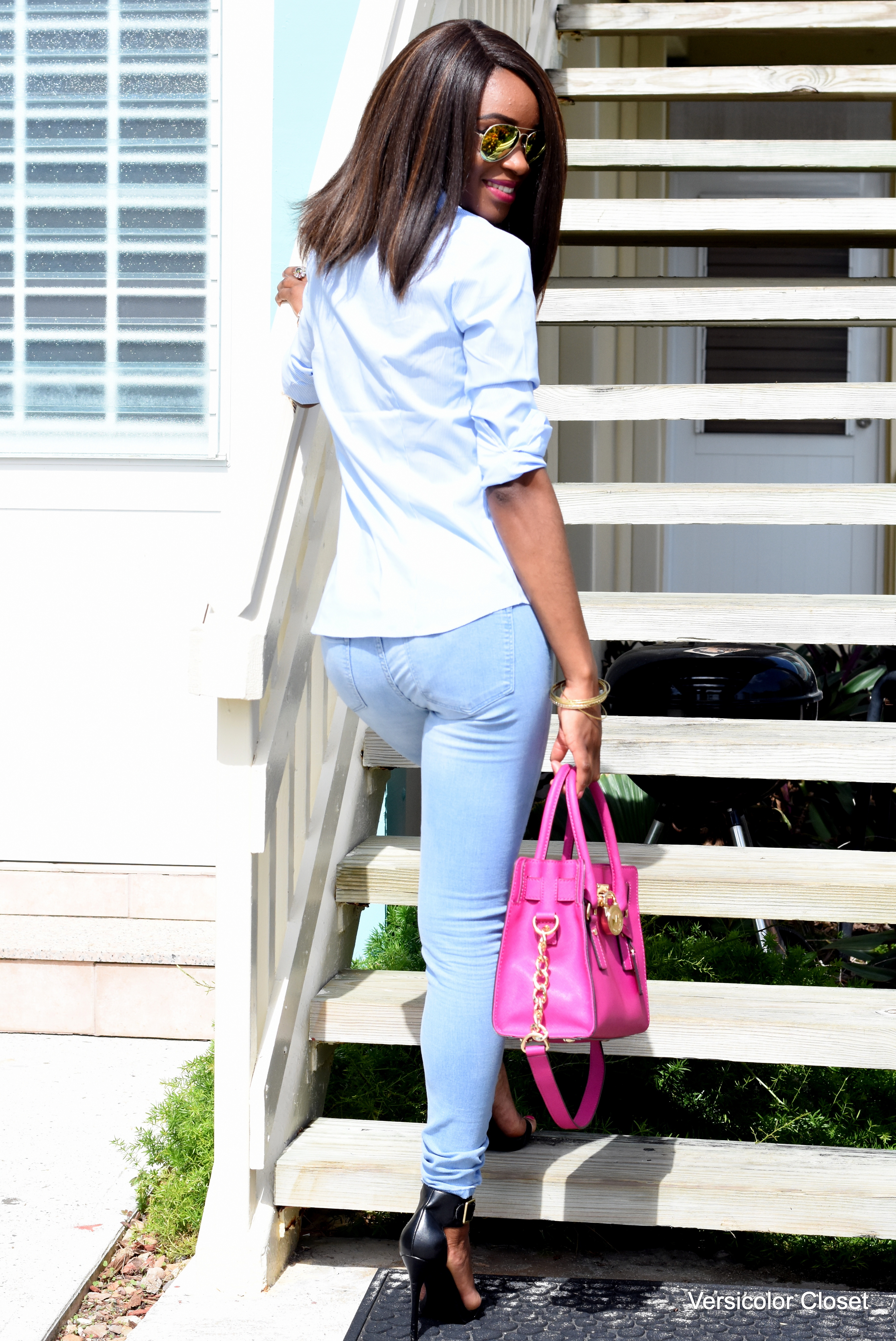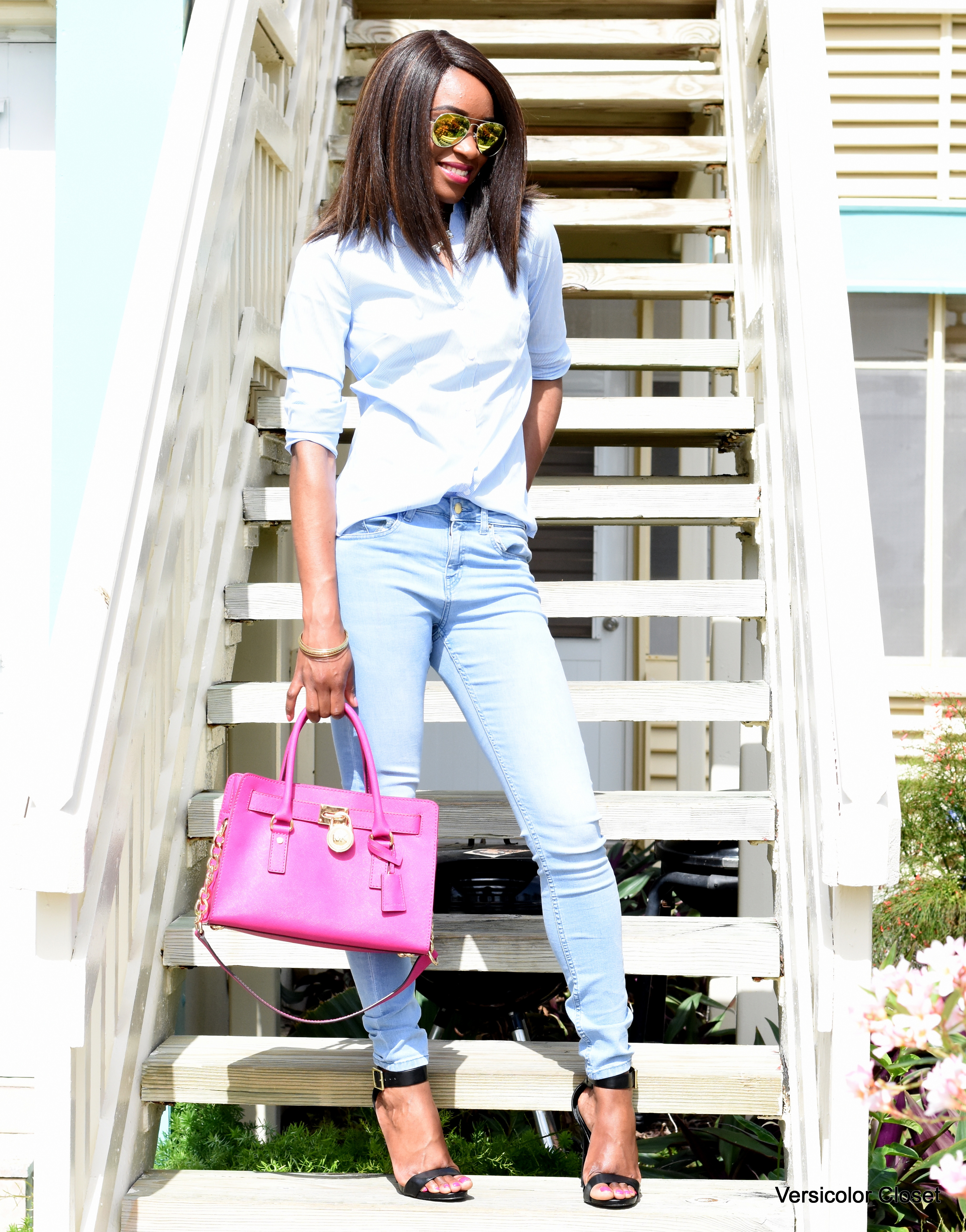 I'm wearing: H&M button down // H&M skinny jeans // MICHAEL KORS purse & watch // STEVE MADDEN heels – Heels can definitely be substituted for comfy flats if preferred. That's a matter of preference. 
Are any of you guys traveling this summer? If so, where to?! I hope this post gave you some helpful travel tips. 
Thank you for reading! 
With love, 
Edwina