"A goal is a dream with a deadline." Napoleon Hill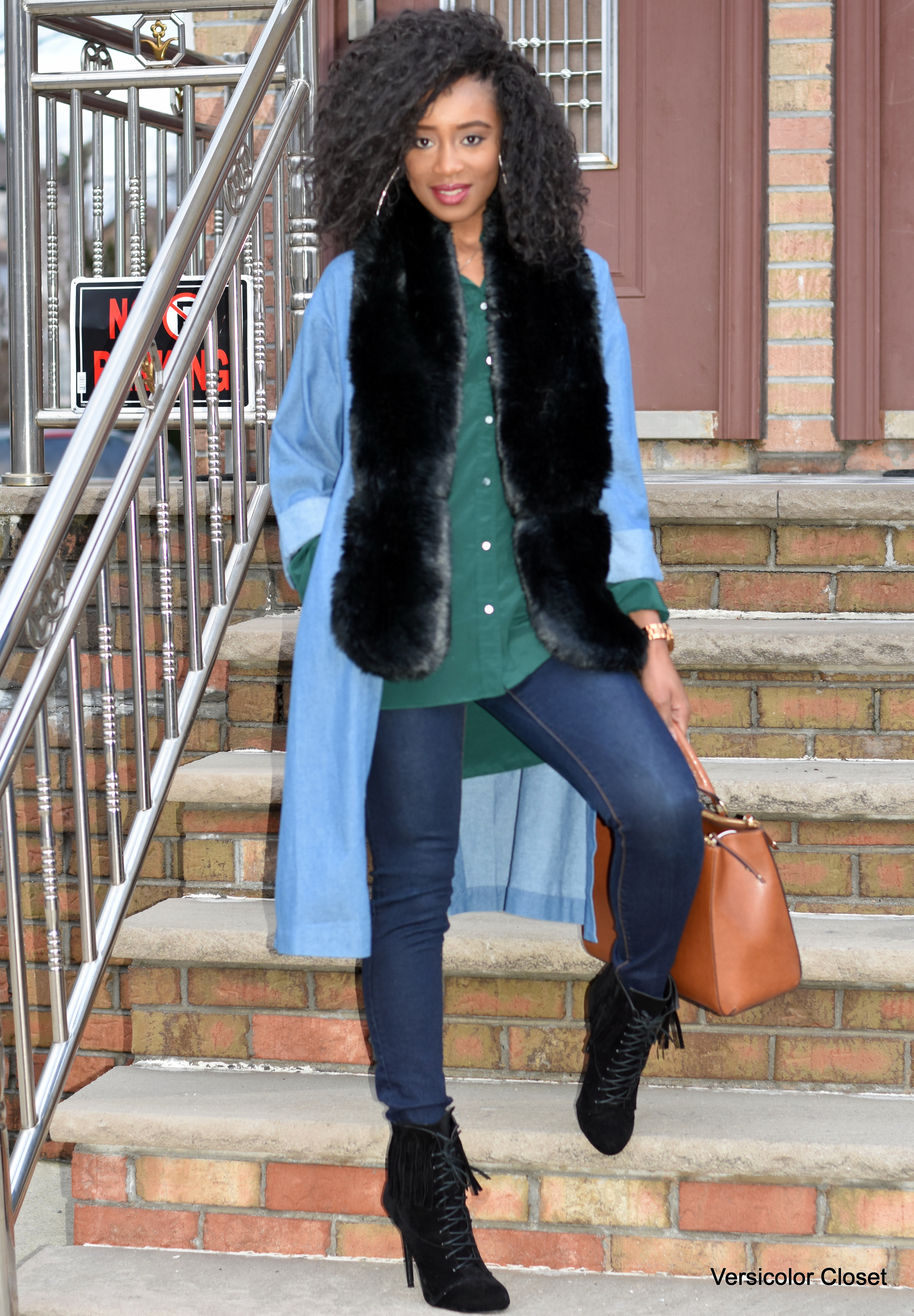 Happy Friday darlings! It is midnight on my side of the world and I'm dozing off as I type this. Swimming after work gets me so exhausted but seeing the progress a couple of months of lessons have resulted in makes it all worth it.
Here's another casual friday look I would rock to work before the snow took over our lives. (Loved this casual look from last week too!) While a faux fur stole took the outfit from casual to semi glam in NY minute, these gorgeous fringe booties (seen in camel here & here) I've been obsessed with lately, kept it fun and trendy.
Outfit details:
ZARA jeans // FOREVER21 faux fur stole (sold out) // PUBLIC DESIRE fringe booties (on sale!) // CALVIN KLEIN purse // Top & denim duster from local boutique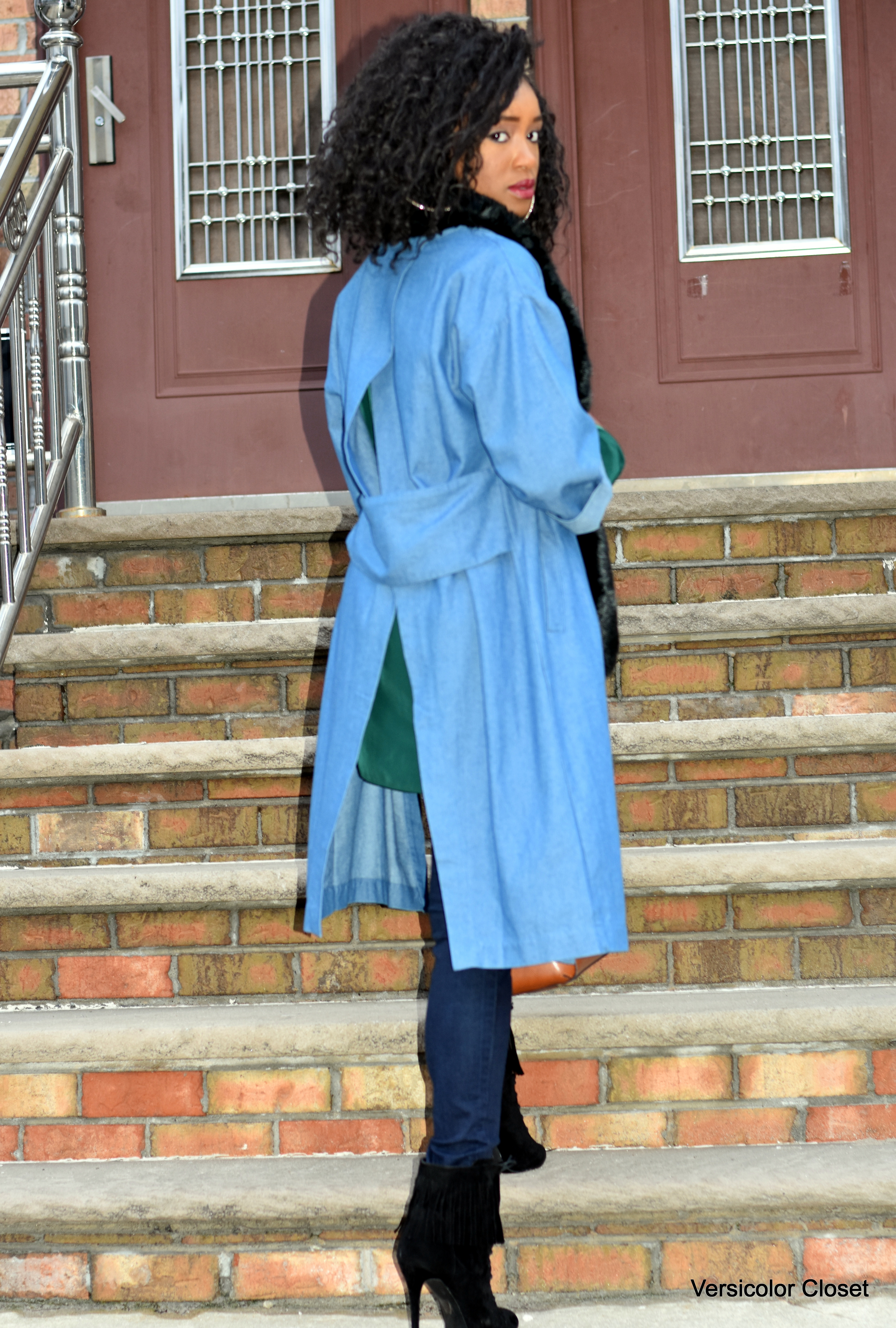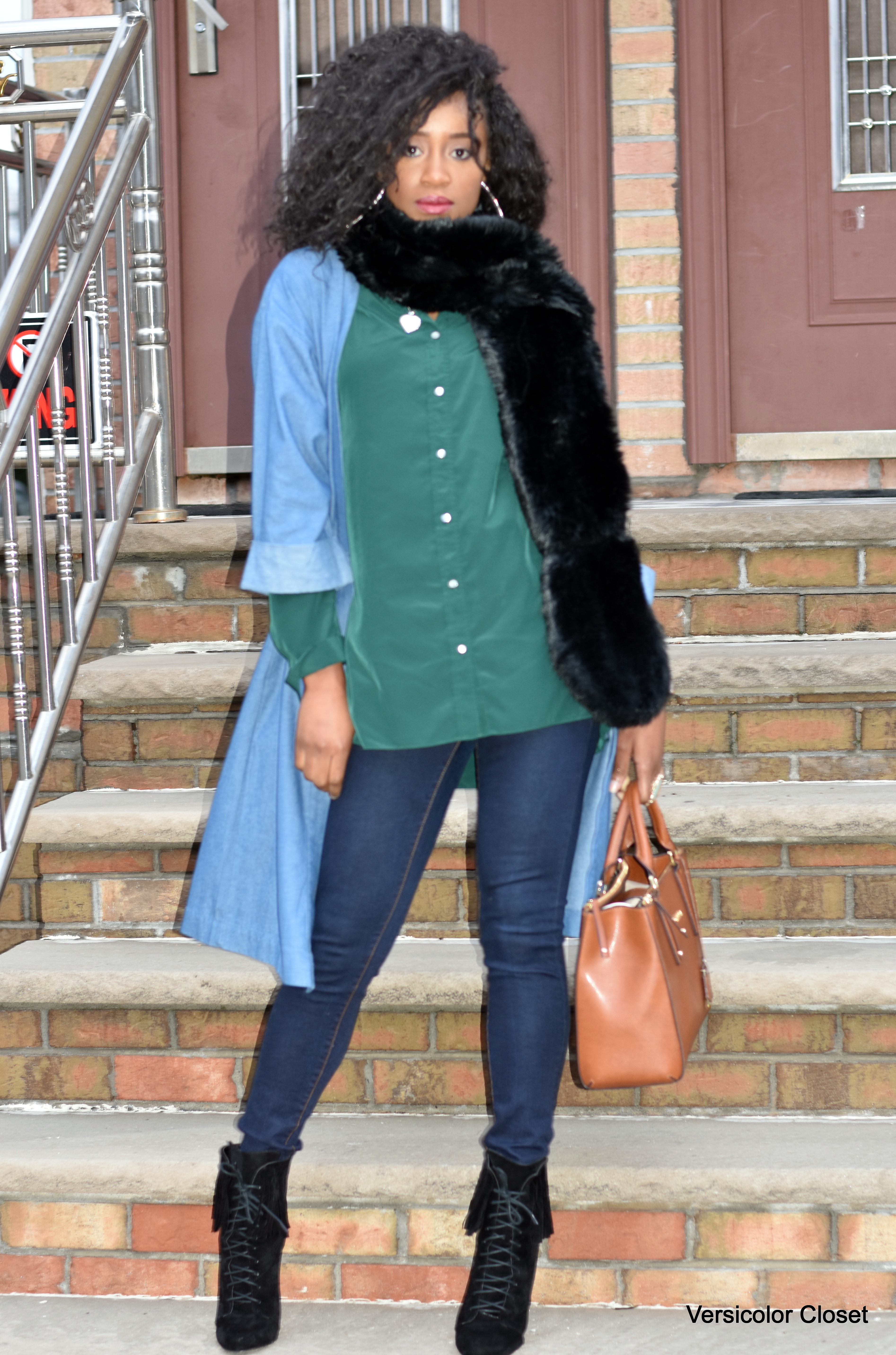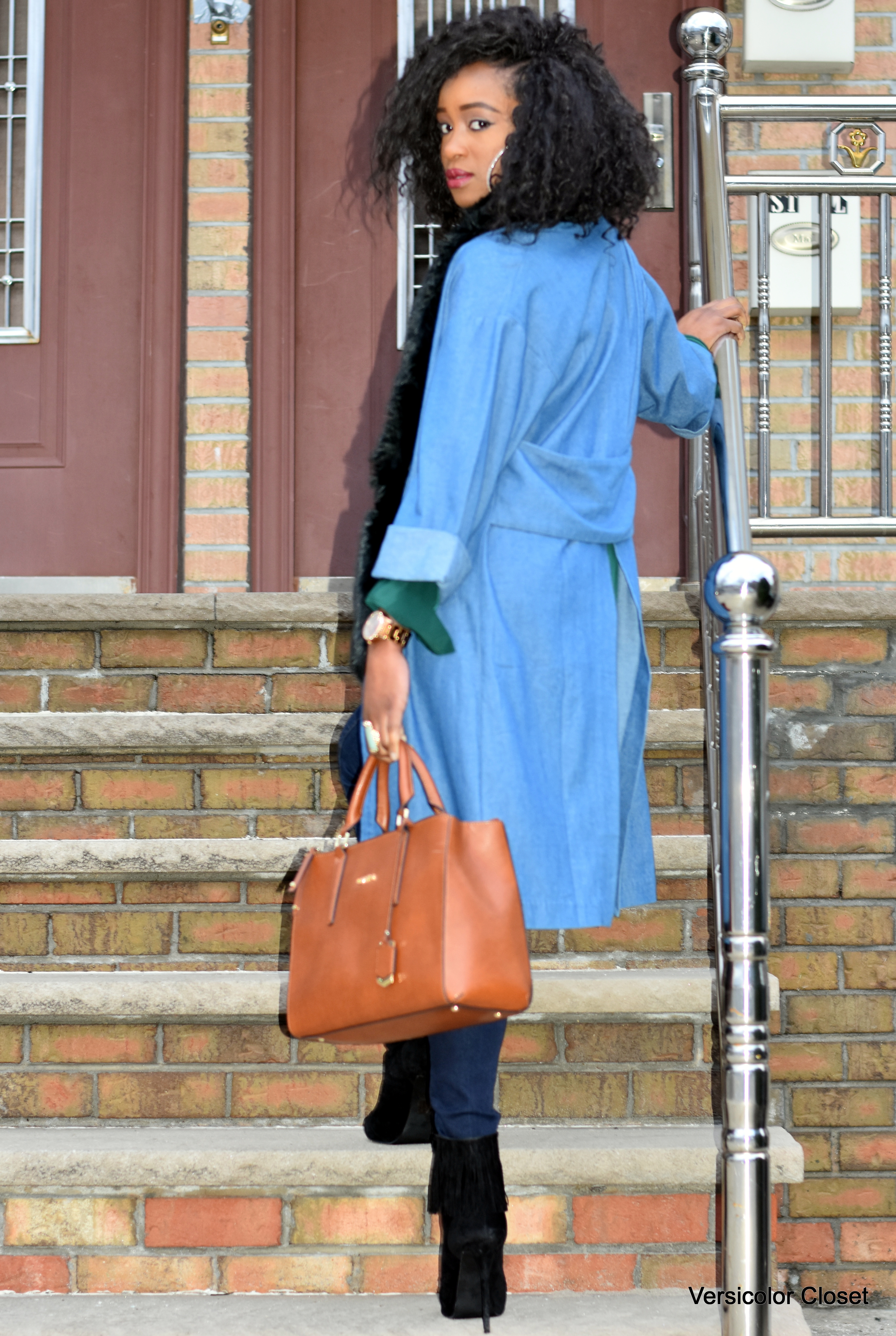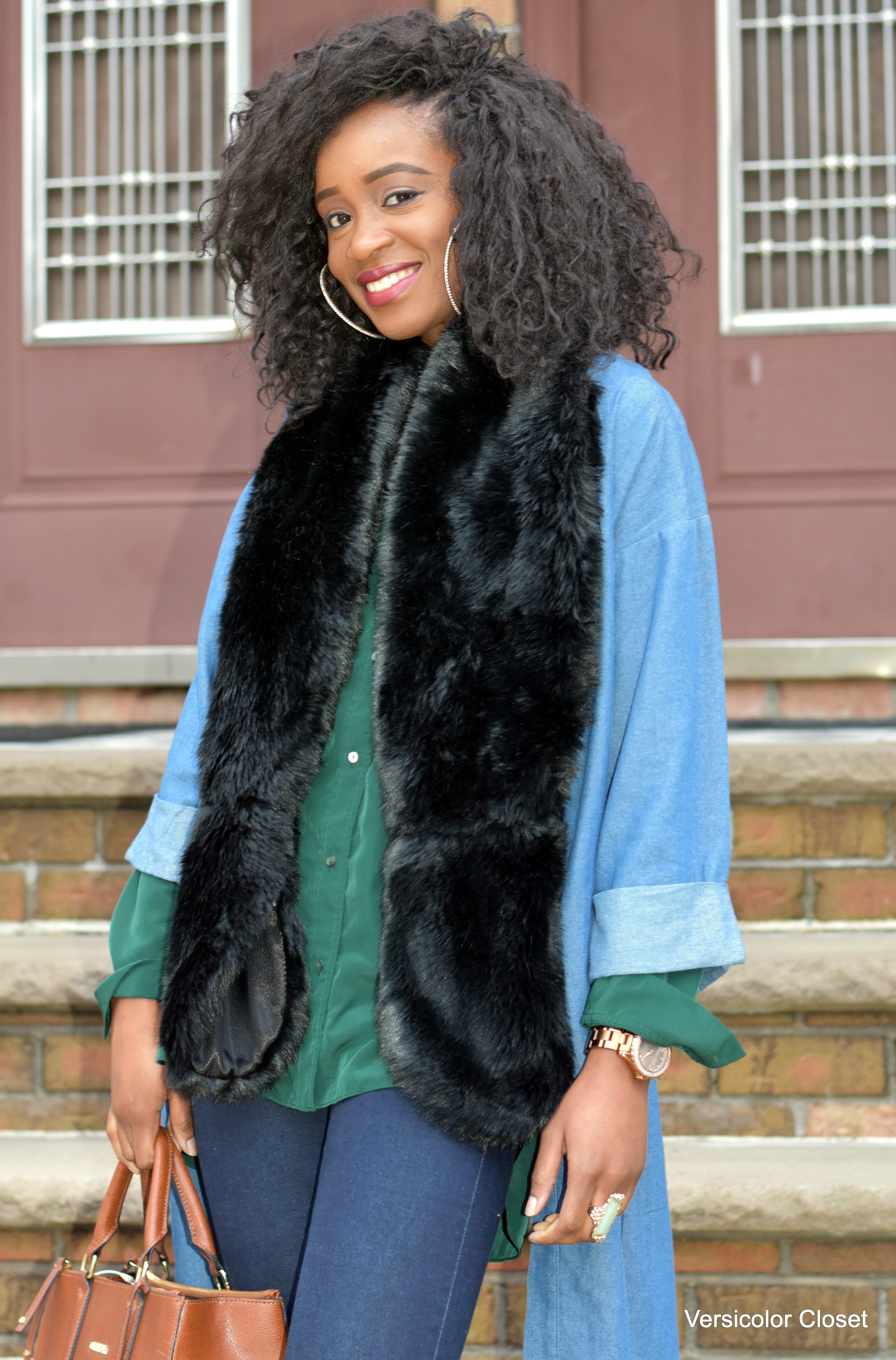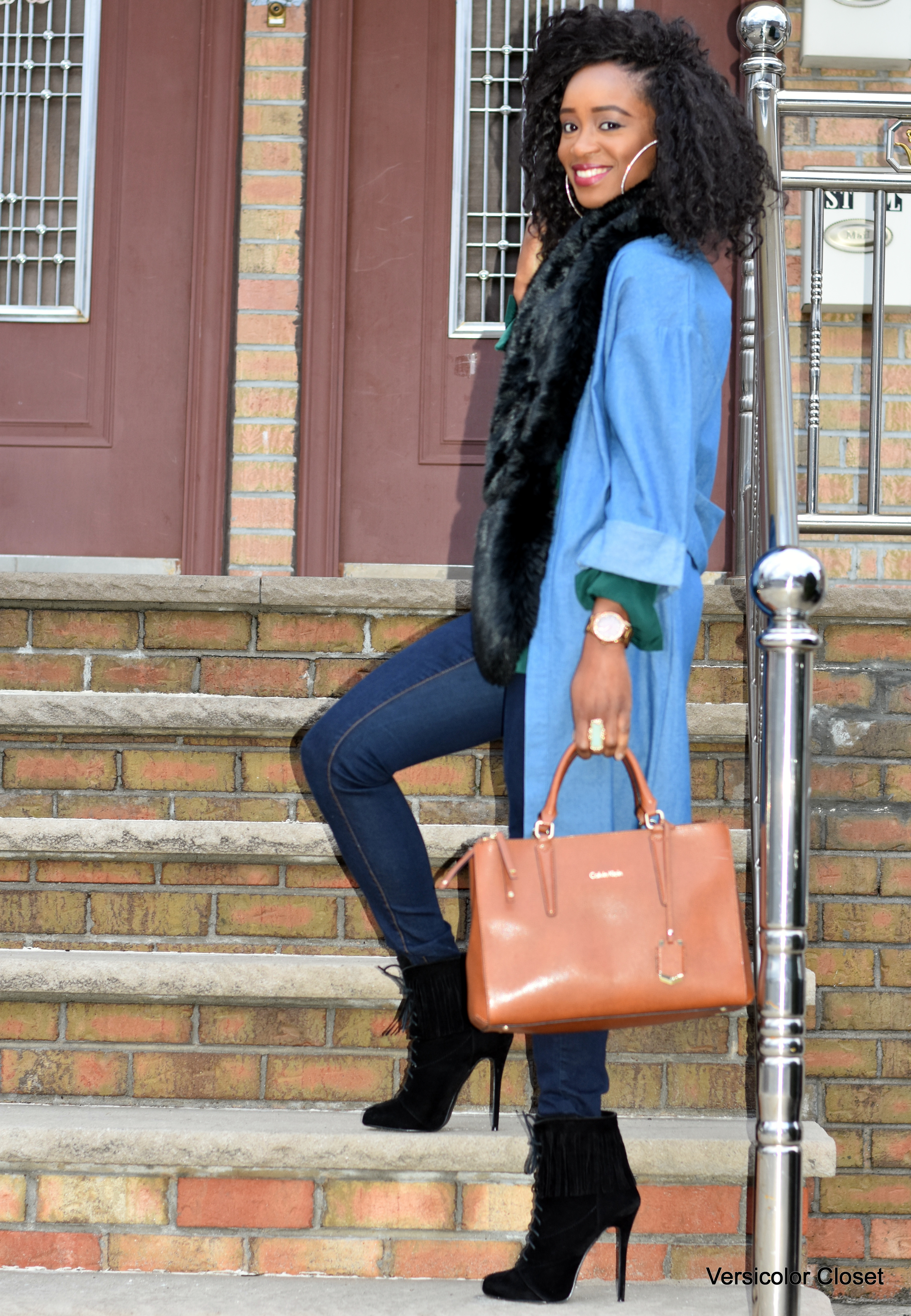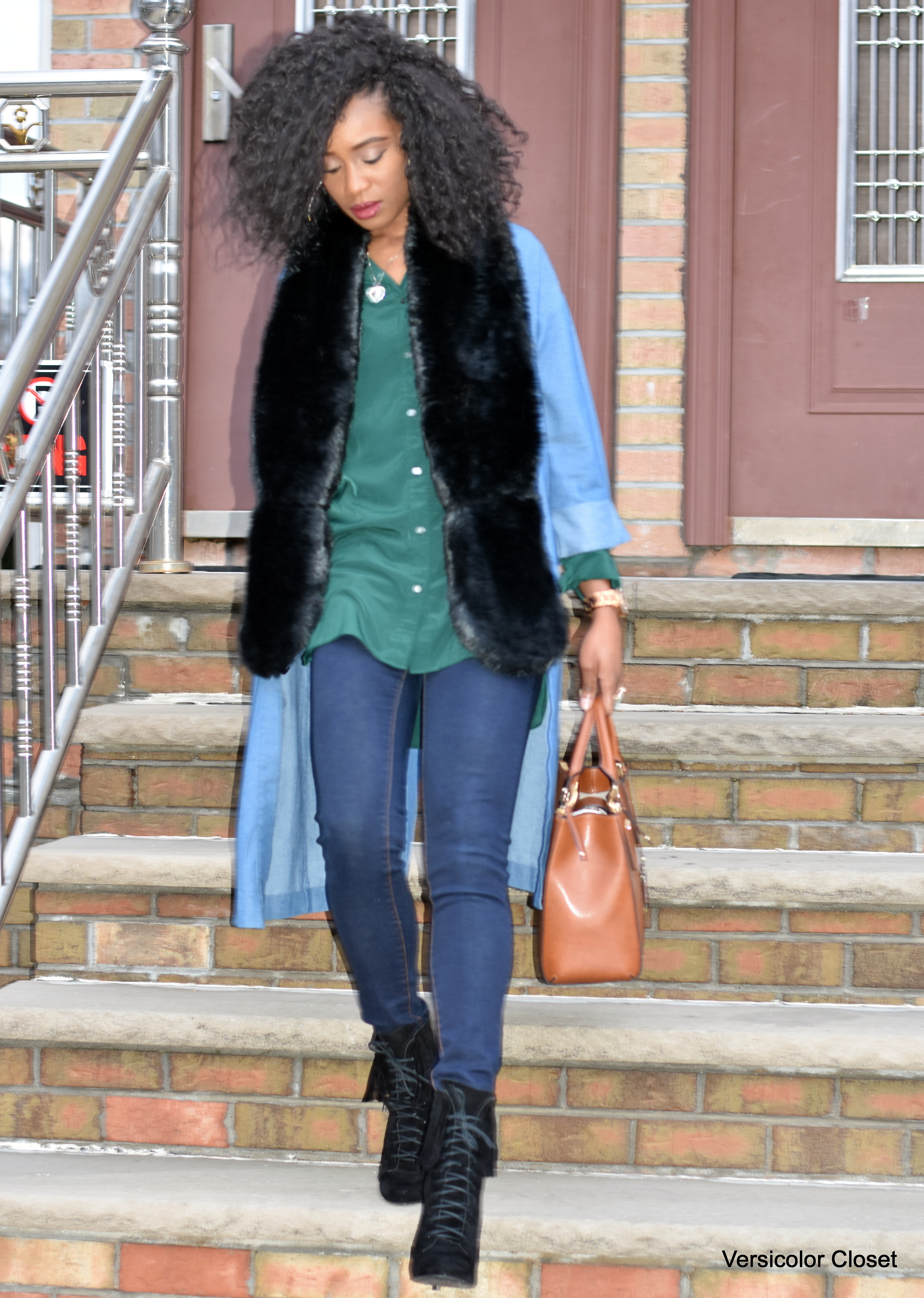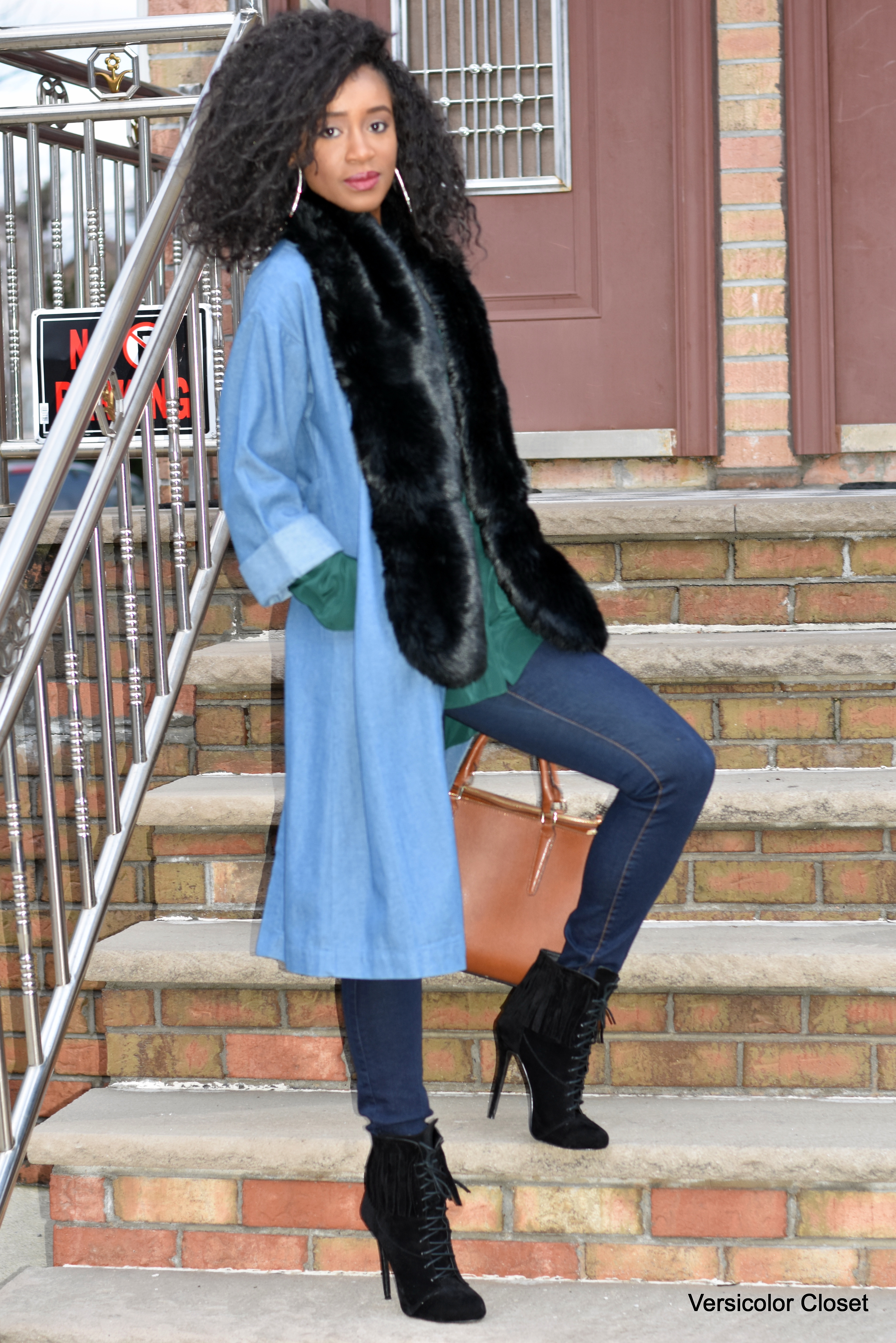 Bid farewell to the month of January in style darlings! I hope that you aren't only dreaming of success but are actually puttting in the work required to turn your dreams into reality. Figure out what went wrong in January, learn from it and adjust. Whatever you excelled at, do it even better in February. Write things down. Set deadlines and push yourself. Before you know it, it'll be 2017 so make every day count 🙂 I believe in you beautiful!
Have a pleasant weekend and as always be bold, be fearless, be Versicolorful 🙂
Edwina