"God gave us the gift of life; it is up to us to give ourselves the gift of living well." – Voltaire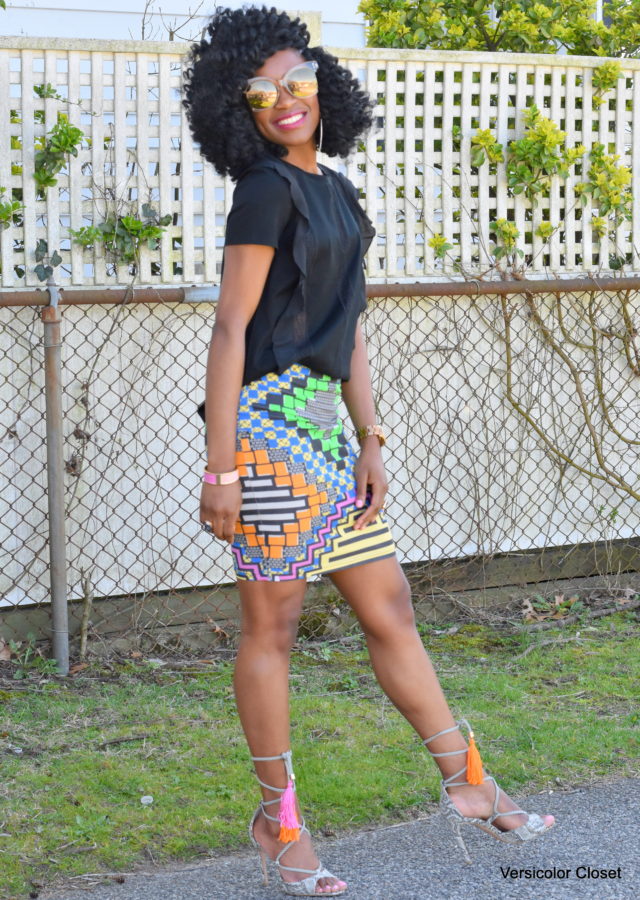 It's my birthday!!! Yes, I turn 29 today and I have been having such an awesome day. The outpouring of love has been absolutely surreal and I can't thank the Heavens enough for blessing me with so much love, joy, family, friends and even you guys my virtual family for being so good to me! This year, I had no desire to create a wish list as I usually do. I actually wanted to participate in some kind of community service but unfortunately that didn't happen. But where there's a will, there's always way. Read on…
As I've told you guys before, I will be heading to Dubai tomorrow God willing to continue the festivities and celebrate with my cousin / sister in Christ / partner in crime, Danael who's turning 30 tomorrow. This girl is so amazing you guys, I can't even begin to explain the goodness in her heart and the compassion she has towards others. She is one of my favorite people on the planet and I would give the world to make her happy. This year, she is putting together a summer camp for underprivileged kids in Haiti because as soon as the school year is over, there is no fun activities to keep the children engaged. Danael has decided to take this initiative on her own, fully funded by herself, friends and family. 
So as a birthday gift, if you would find it in your heart to donate towards this cause, I will forever be grateful. Simply click on this link and follow the simple instructions. God will repay you tenfold.
**
EXPRESS top // GOLD SOUL sunglasses // TOPSHOP skirt – similar options here and here // MICHAEL KORS purse // ASOS heels – here – other lace up fringe heel options here, here and love these!
You guys may remember this skirt from a couple of years back that I ordered to wear on my birthday but it was delivered the day after. All the colors in it are the epitome of what Versicolor Closet stands for. To me wearing colors go hand in hand with living your life in color which entails doing what makes you happy, landing a helping hand to those in need, finding the silver lining in every situation and keeping an overall great outlook on life. So I encourage you to not only add color to your looks (and your shoes! Aren't these HOT?! 🙂 ) but also find what it is that you're passionate about and live your life purposefully! So cheers to me as I embark on the last year of my 20's and cheers to you for living boldly, colorfully and purposefully!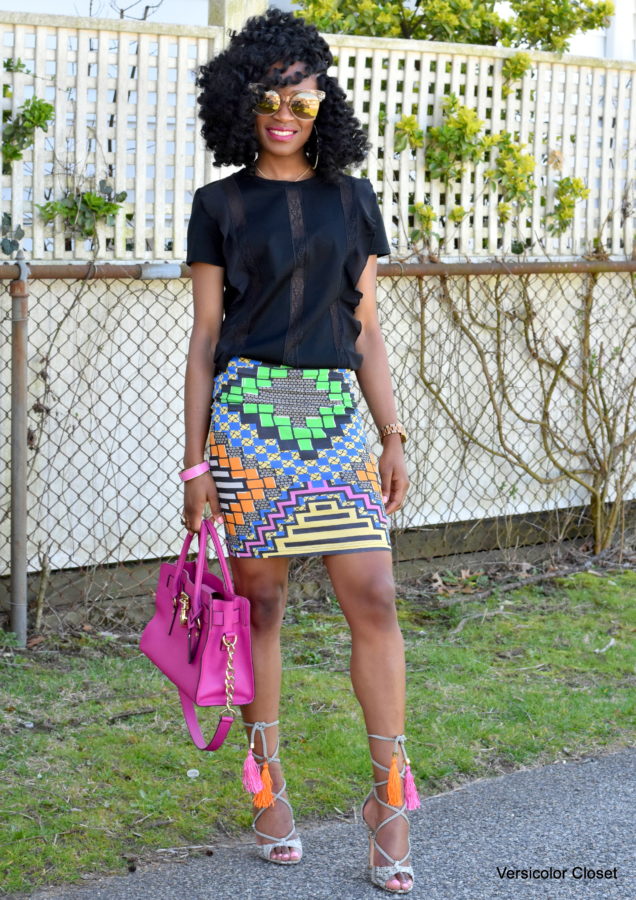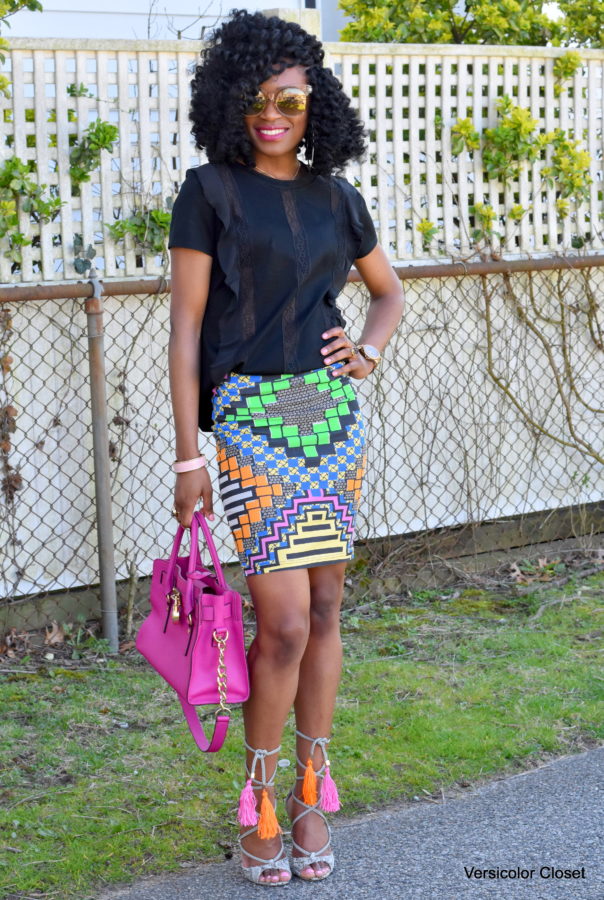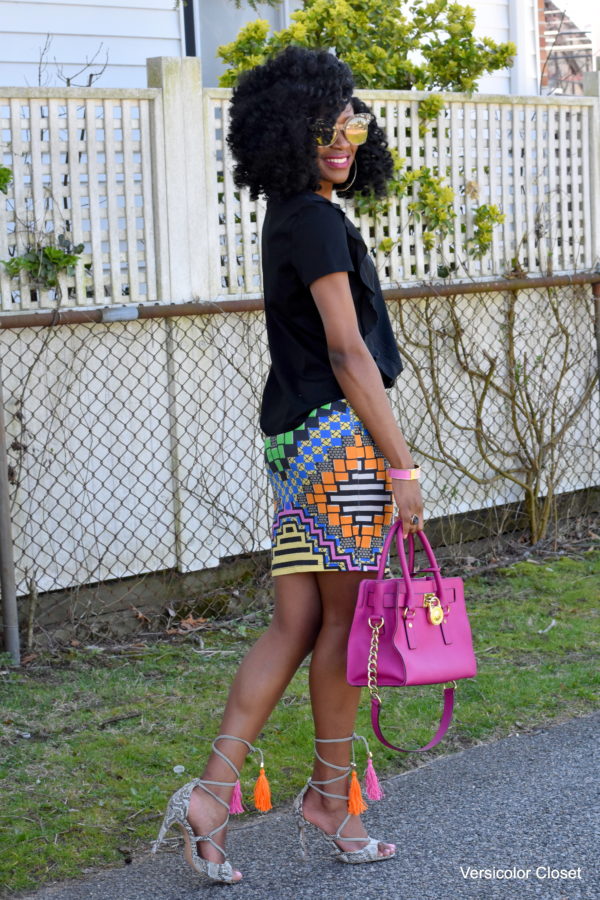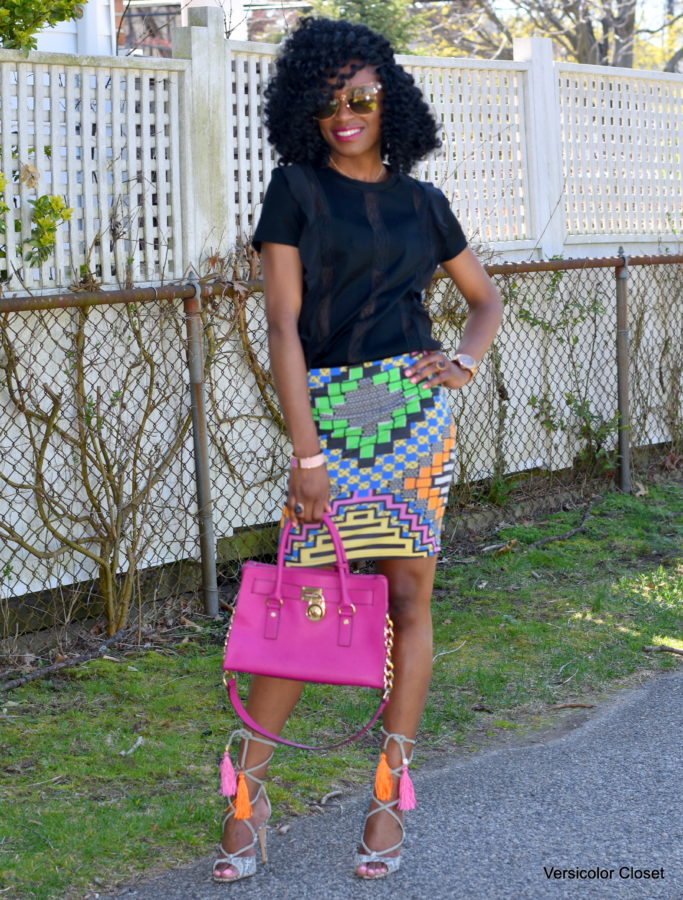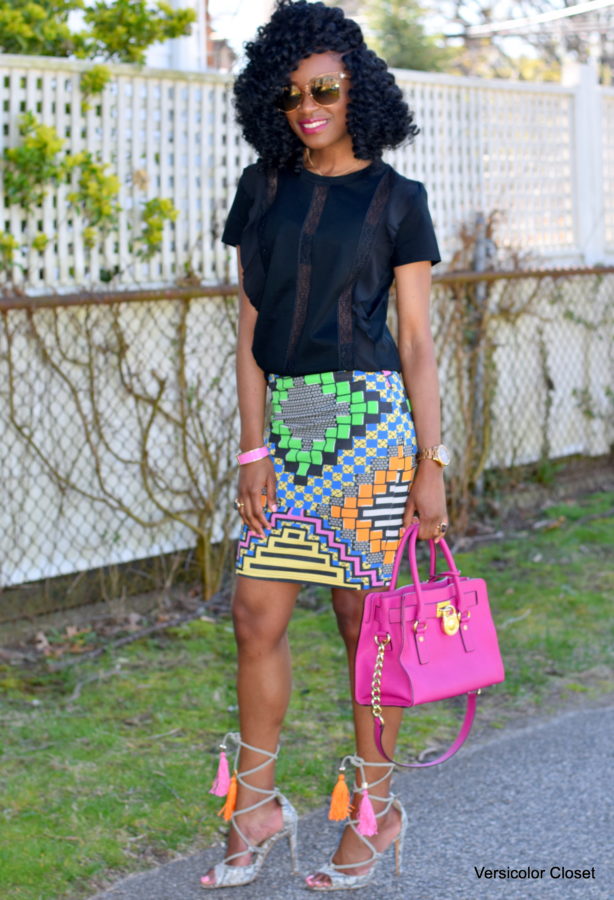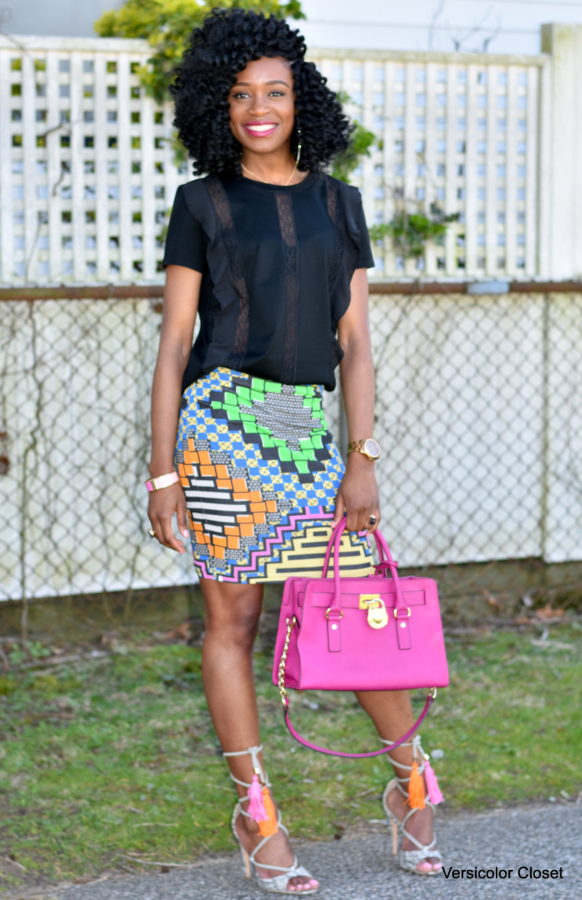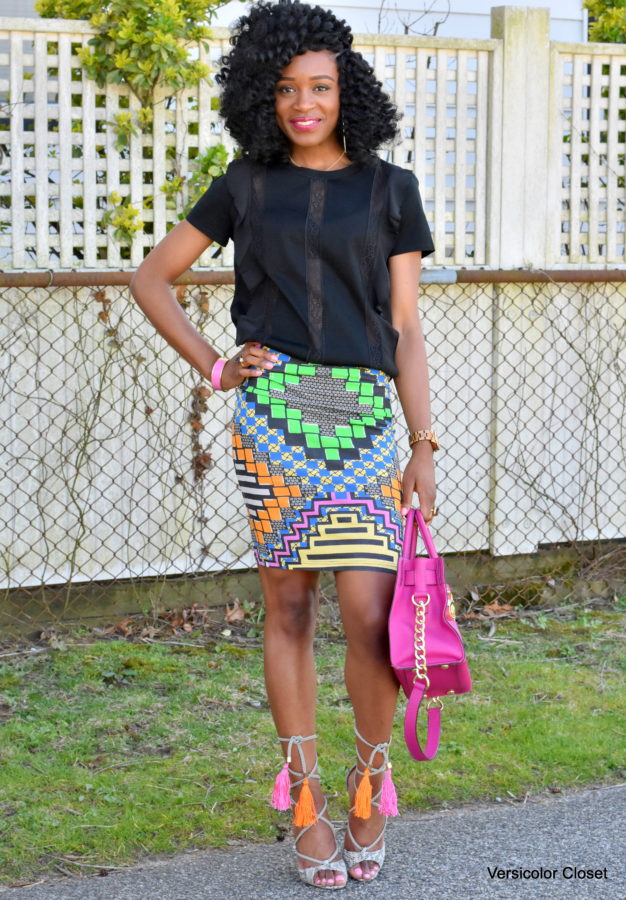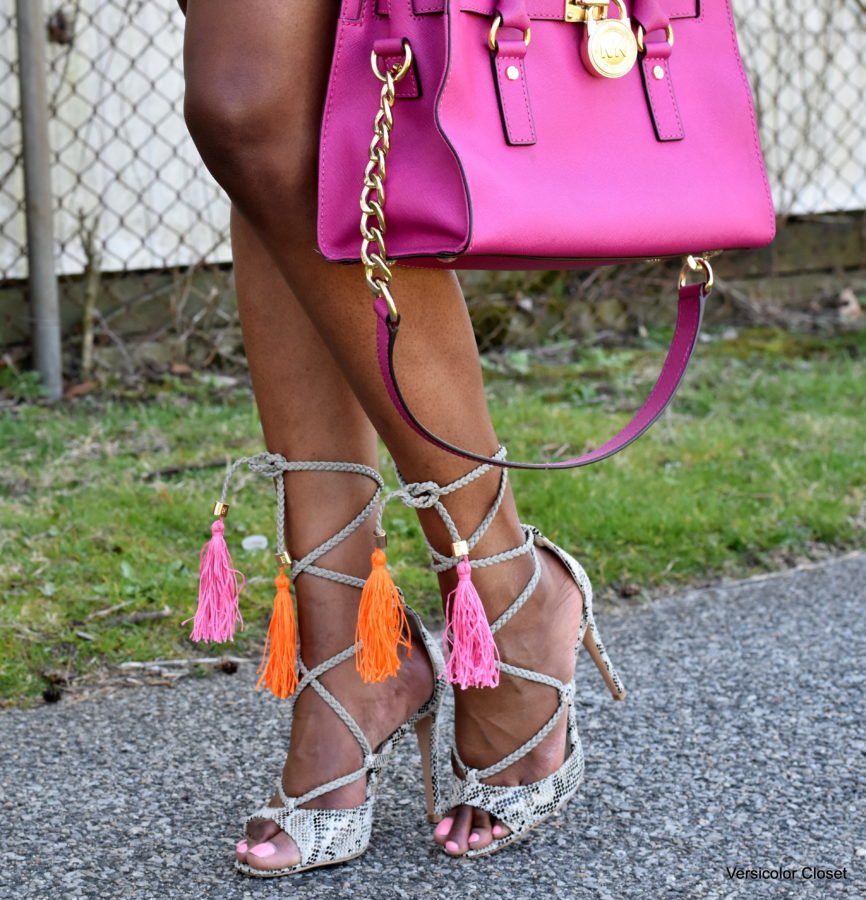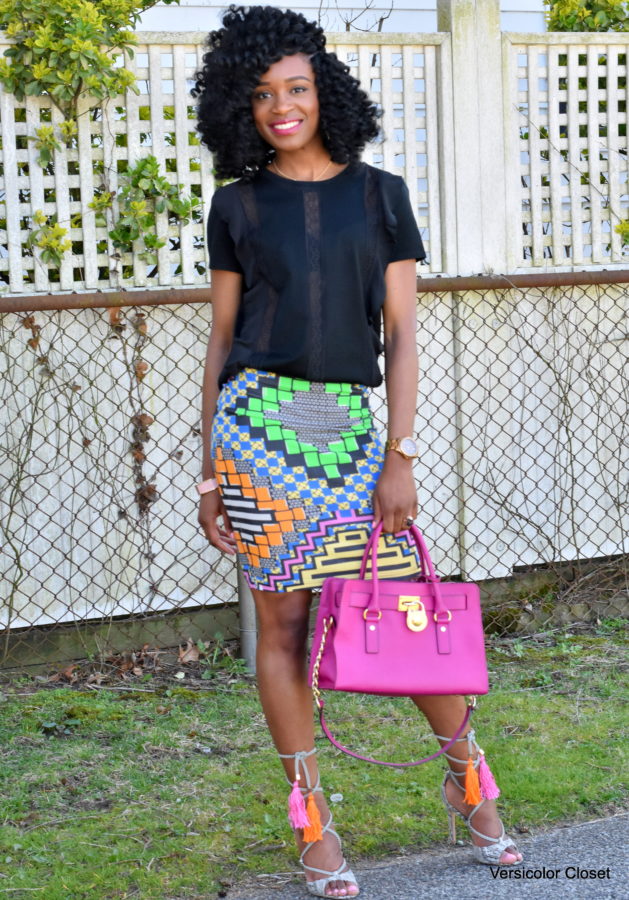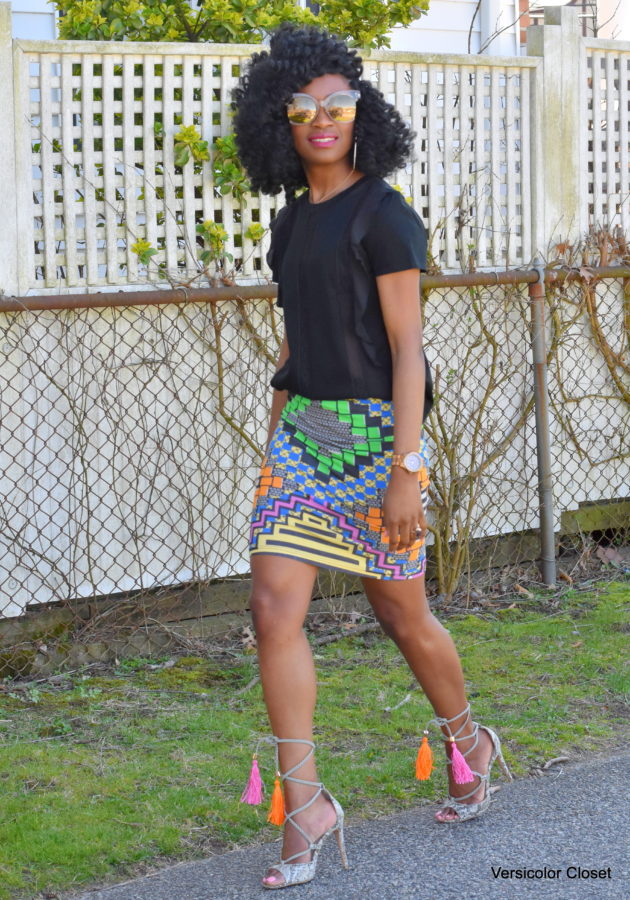 Thank you for reading and thank you for supporting Camp d'Espoir (Camp of Hope).
PS: Please follow me on snapchat (@versicloset) as I'll be snapping my adventures in Dubai. Also, my blogger buddy Delfine who blogs over at thecocogawdess.com will be doing a blog takeover during my absence. Show her some love! You guys are great at that so I'm not worried!
With love,
The Birthday girl, Edwina