"Travel makes one modest. You see what a tiny place you occupy in the world." – Gustave Flaubert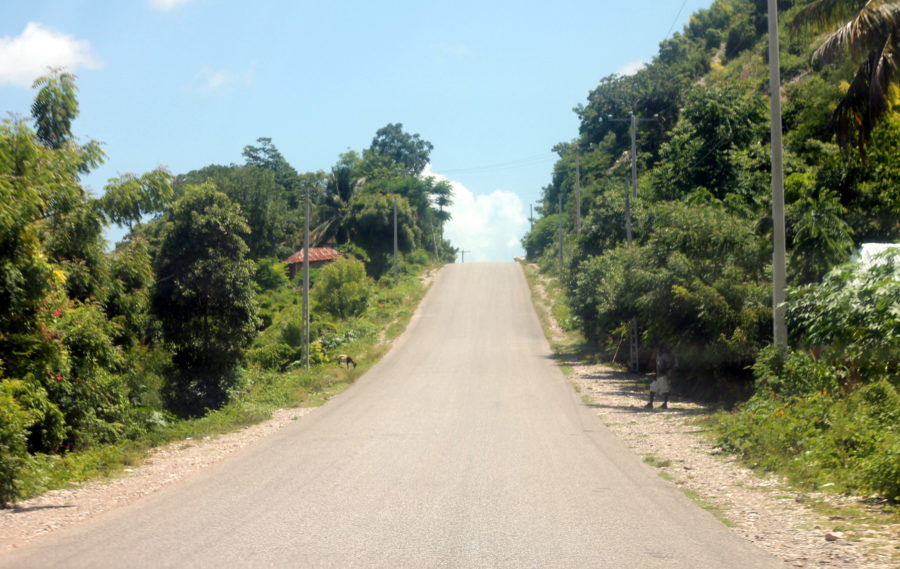 You guys may not know this about me but I'm a prankster at heart and I love surprises. My pranking habit has died down a bit now that I'm older but let me tell you that April Fools' day was something I looked forward to every year. One that comes to mind was the time I called my sister in Florida when we were really young and told her that my cousin in NY was pregnant. While my mom and sister are freaking out, I called that same cousin in NY and told her that my sister was pregnant. She must've been around 14 or 15 at the time and in our culture, that's beyond unacceptable so it was a BIG deal (insert devious face). I let the jokes go on for the entire day and didn't reveal that I was joking until the sun had set. Lol! Good times! 🙂 With that said, this summer, an opportunity came up for me to pull a major surprise and I was not about to miss it. Here's what happened:
My cousin / partner in crime / BFF / sister from another mother went to Haiti to host a summer camp for underprivileged kids (More on that here). I helped her plan, I helped her pack, I helped her fundraise but I never told her that I too would be going to Haiti. I managed to book a flight, had someone pick me up from Haiti's capital (Port Au Prince), didn't tell anyone in NY & in Haiti I was traveling and then drove 4+ hours to Aux Cayes where my cousin was.
These are a few shots I snapped on the way there: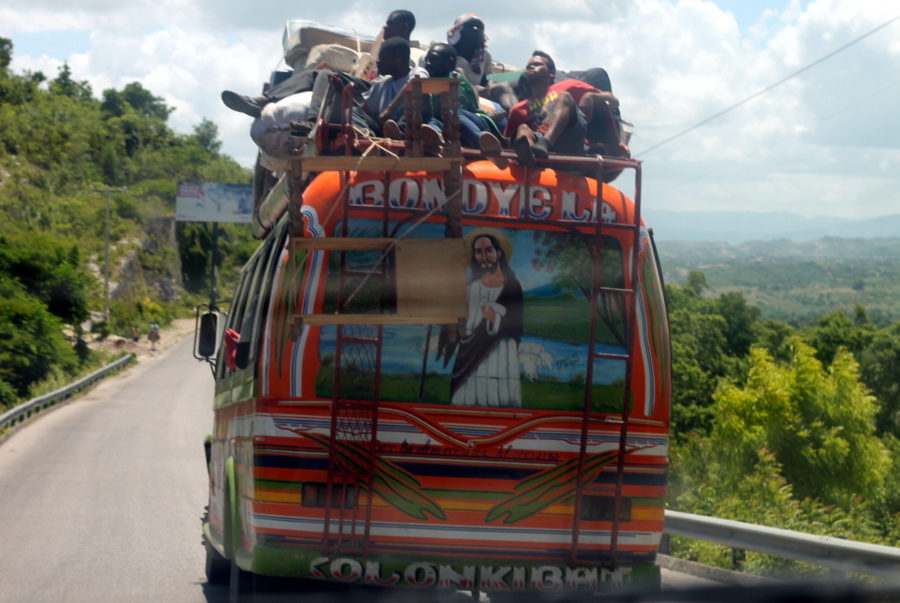 I would never understand how people can sit on top of a bus for hours on end but this goes to show how fearless my people are.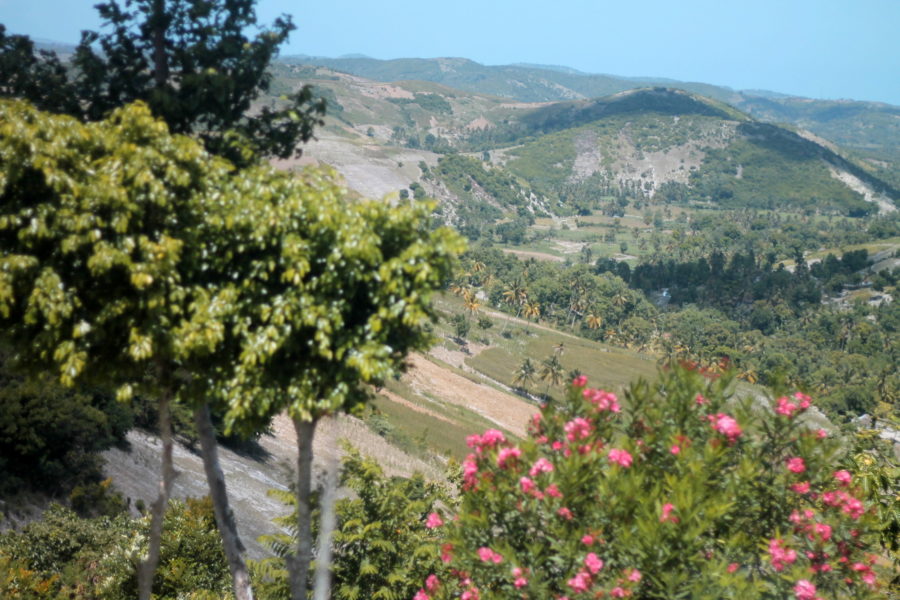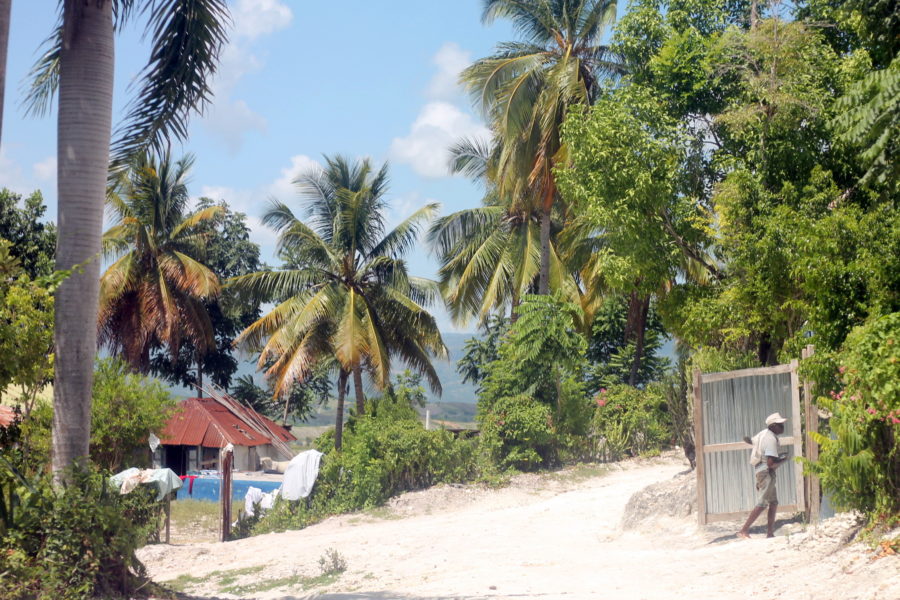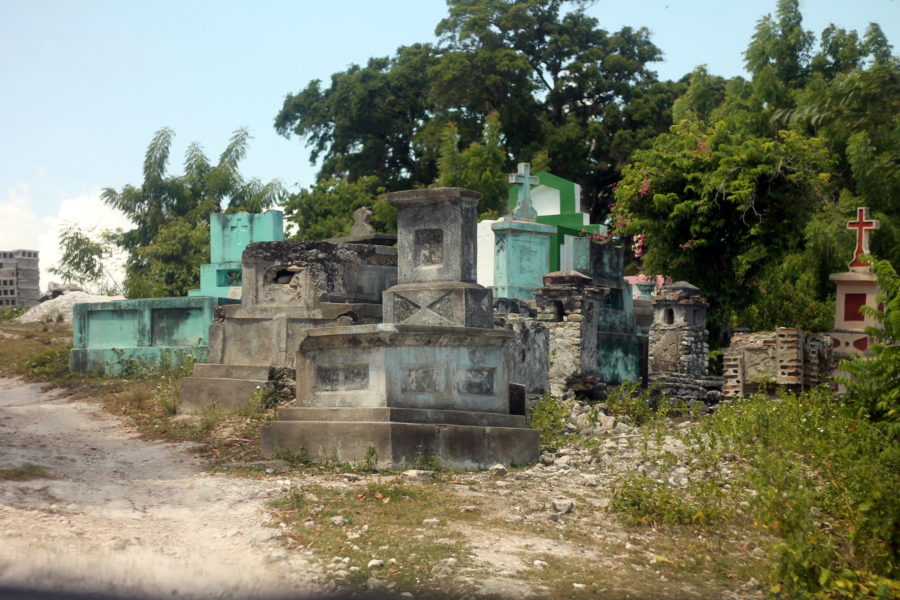 An old cemetery in Aux Cayes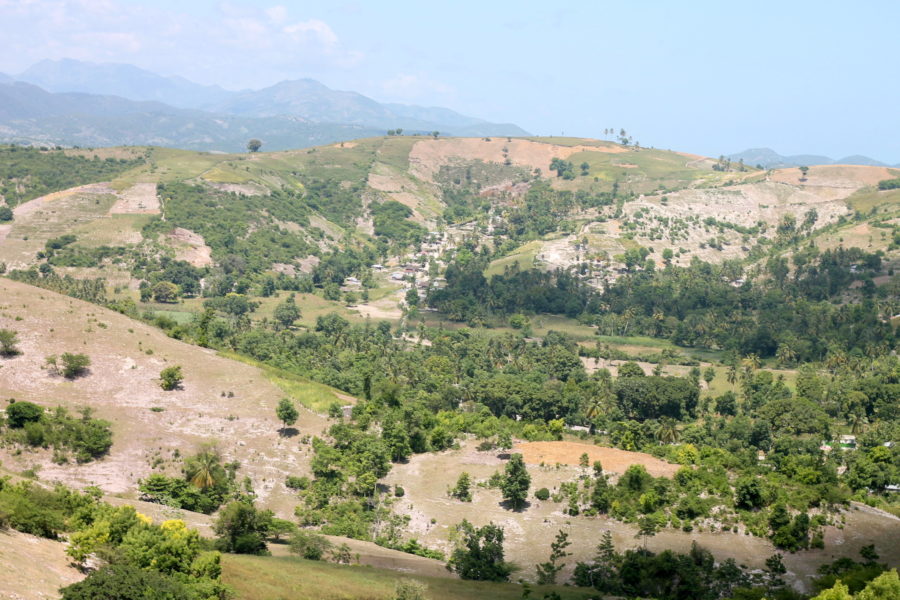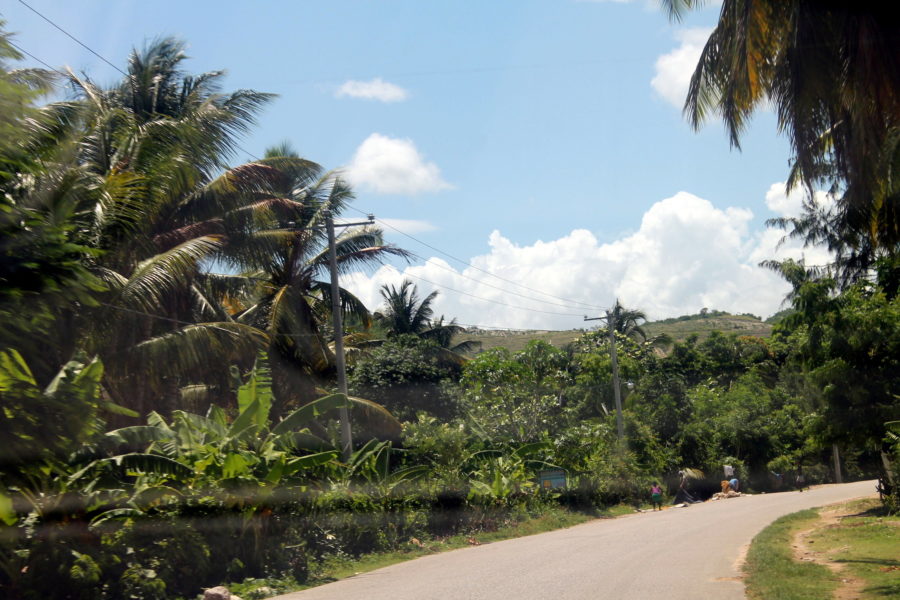 The story continues: What made my surprise perfect, was the fact that I was picked up in a tinted truck. It was tinted so dark that we got pulled over on the way and were asked to lighten the tint. We finally arrive at our destination and everyone is sitting on a patio. I'm smiling from ear to ear, I'm nervous and I'm excited to finally see them after hours of traveling. The person at the wheel who made this whole surprise possible, stepped out and greeted them while I remained seated, watching… After a few moments, I got my snapchat ready to record, stepped out of the car and just stood there smiling.
The reactions were so different but my favorite moment had to be the look on my cousin's face. Her mouth dropped and she froze for a while. The whole time I'm recording and laughing. Her sister jumped in my arms to hug me and her mother started screaming that there's no way I could be here in the flesh. It was hysterical 🙂 She couldn't believe she was speaking to me that morning on whatsapp but unbeknownst to her, I was already in Haiti at that time. Unfortunately, in the midst of  all the hugs and excitement, I lost all the footage of the surprise but if you follow me on Snapchat, you would have seen a clip of the aftermath. It was epic!
Once everyone's nerves calmed down a bit, we got ready to go to Port Salut to enjoy the beach where we indulged in super tasty conch and fish made à l'Haitienne. Finger licking good! It was the perfect beginning to a week full of memorable moments.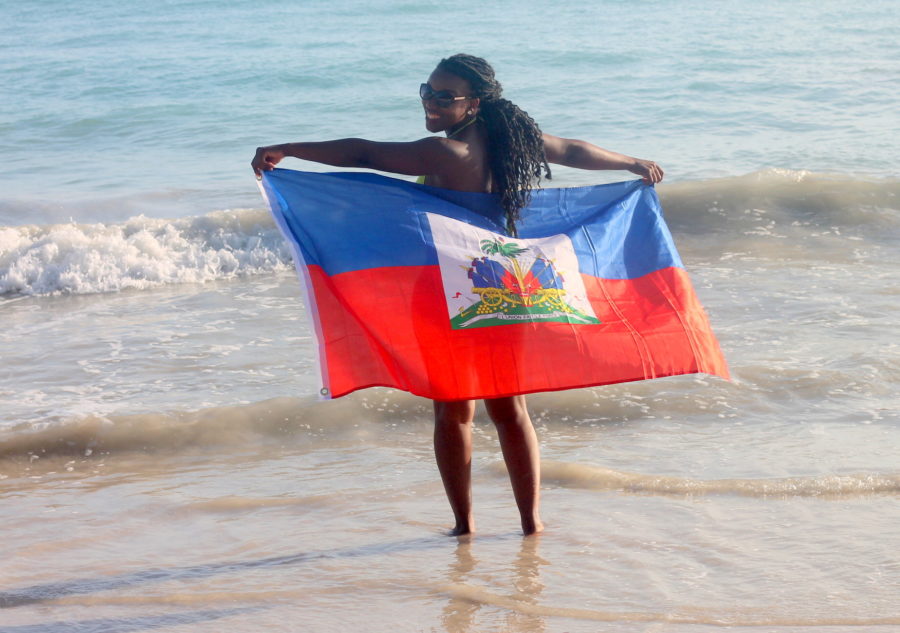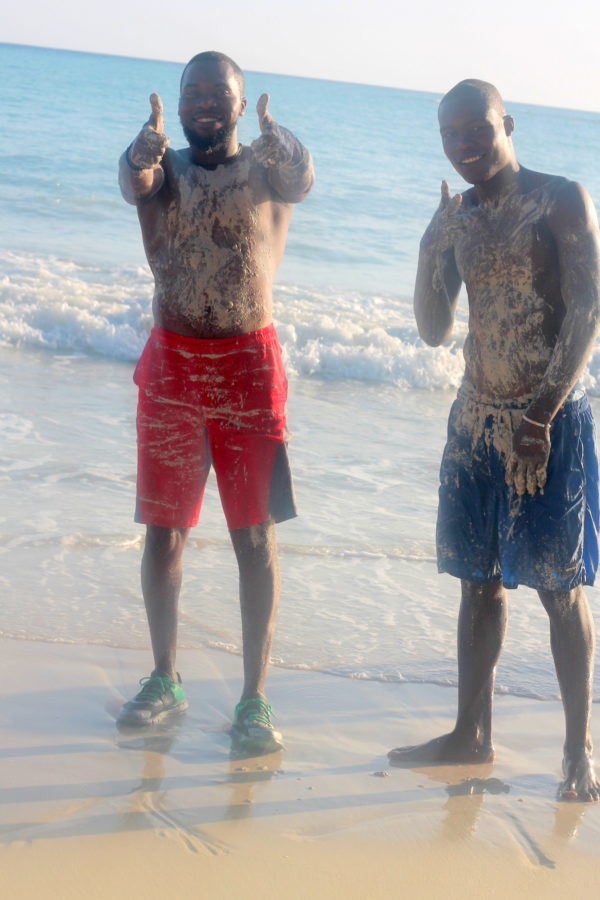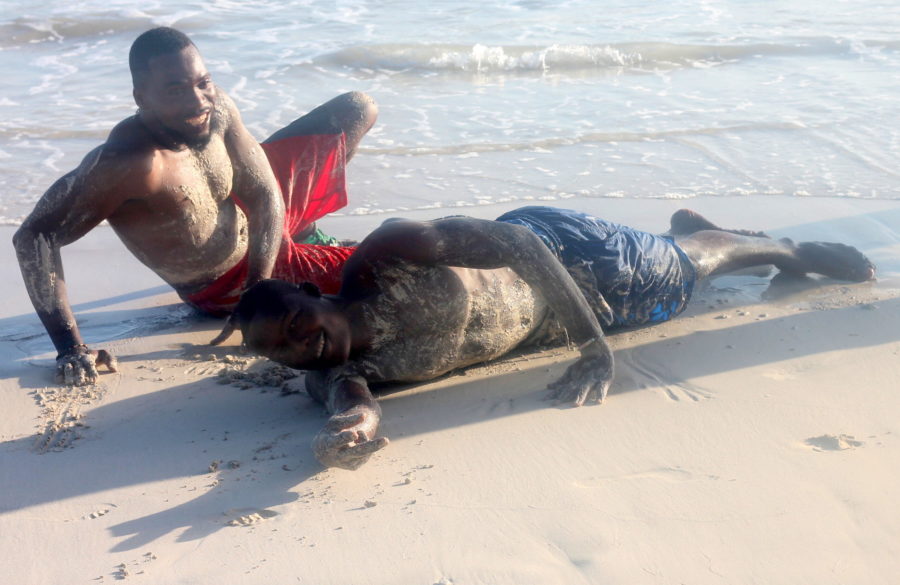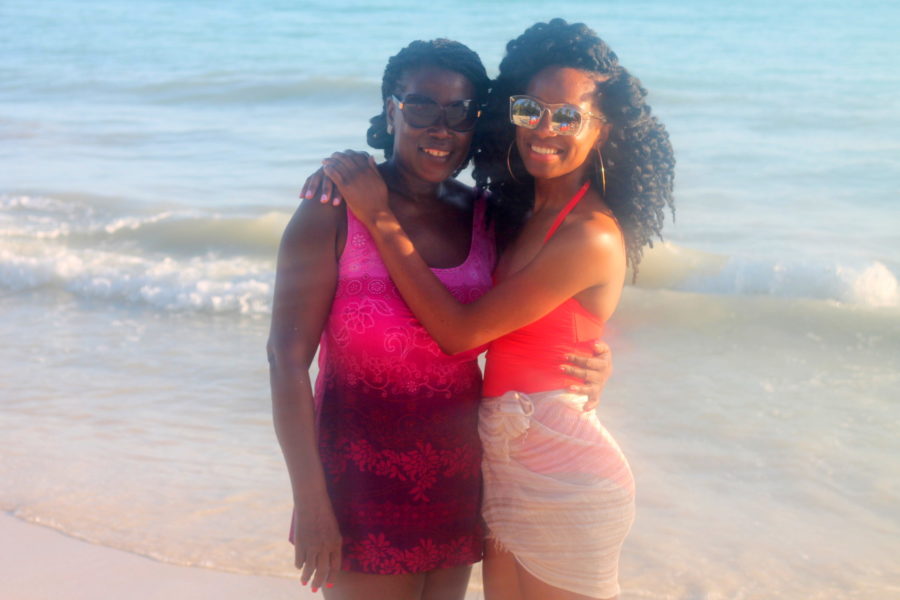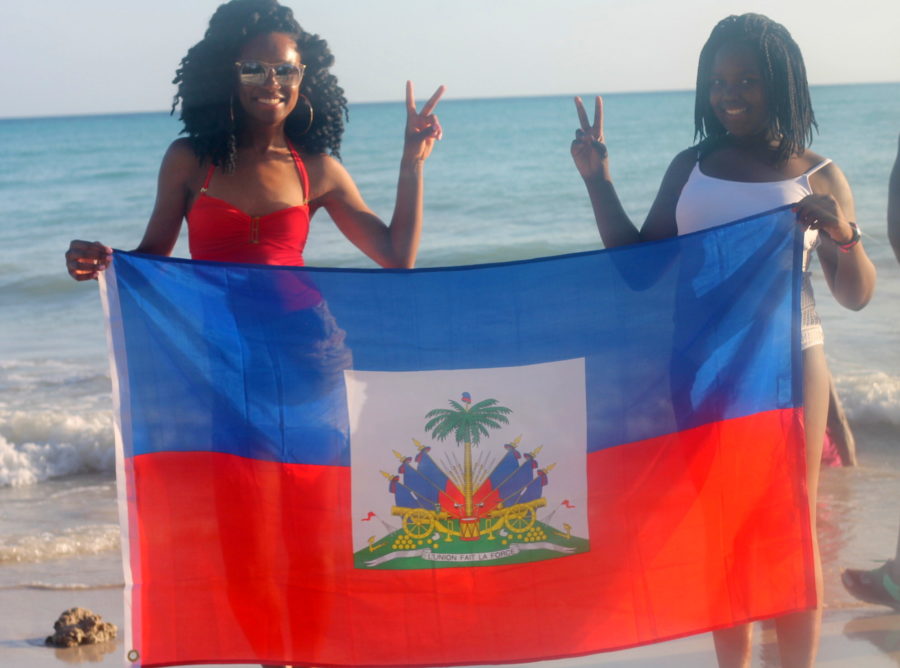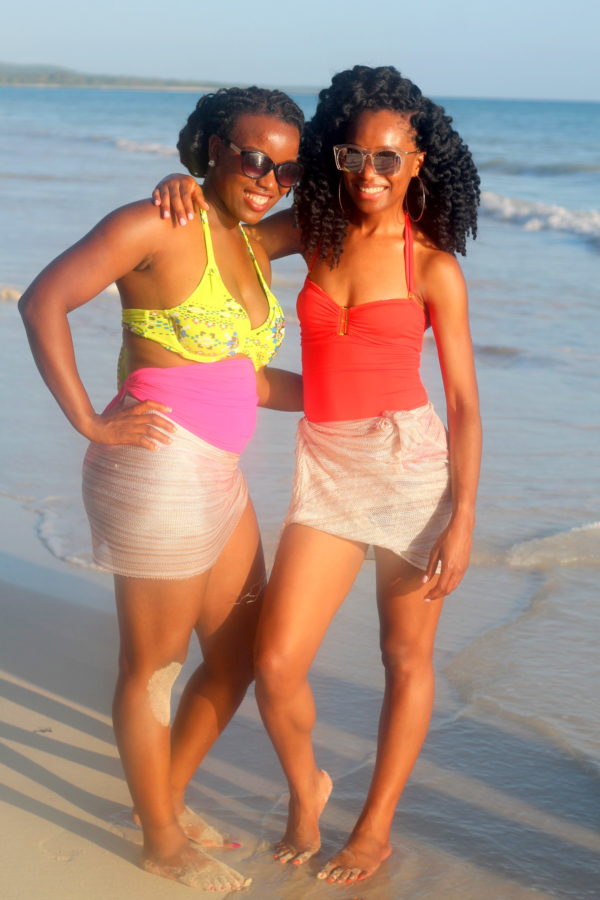 Bathing suit: TOMMY HILFIGER via Burlington Coat Factory
The next day, we drove back to Port-au-Prince but had to stop on the way to take in the scenery. Haiti is soooo beautiful. I mean, I knew that they didn't call it "The pearl of the Antilles" for no reason but there's so much of it that I hadn't seen and experienced. These next few shots were taken at Aquin. The water was so blue, and the tropical weather so perfect.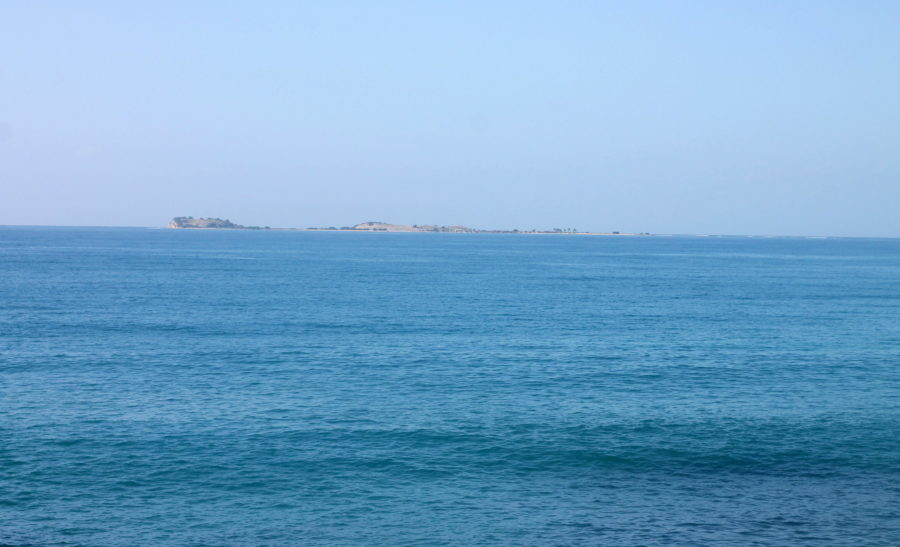 A few men were on the shore waiting to pull in the green string seen in the photo below. I'm assuming that's how they fished because the water was way too deep even at the shore.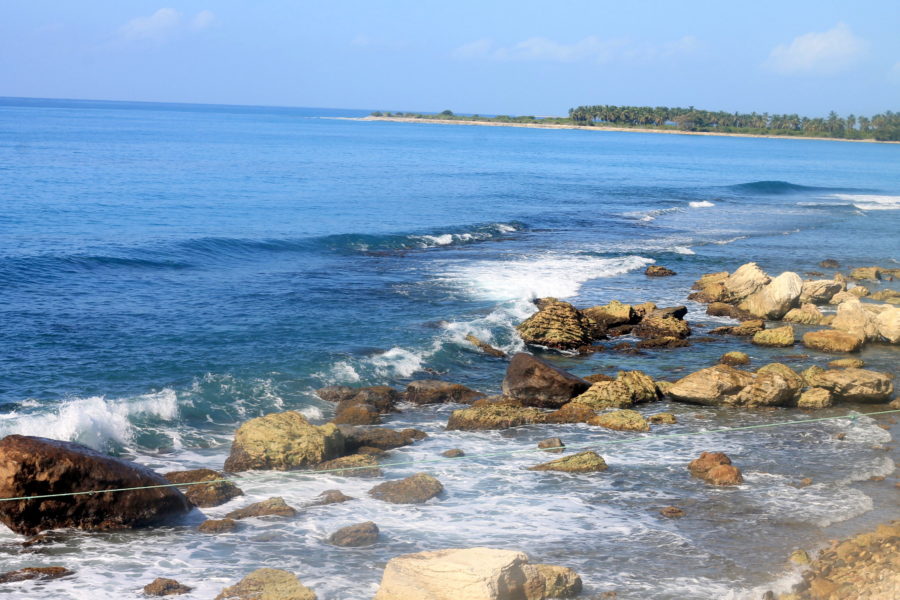 Below is what I wore. Since I packed very lightly, I rocked this pair of gladiators with almost all of my outfits that week. Its neutral tone paired well with everything I packed and the gladiator shaft added some edge to the most basic of looks.  
ZARA shorts // H&M top // CHARLOTTE RUSSE sandals
We relaxed a bit when we reached our destination, ate and chatted with those we hadn't seen in a while. After freshening up, we went to visit family members before we called it a night.
The next day, we snapped a few selfies of course then went walking around our old neighborhood as we reminisced on childhood memories. It's always good to see faces you haven't seen in years.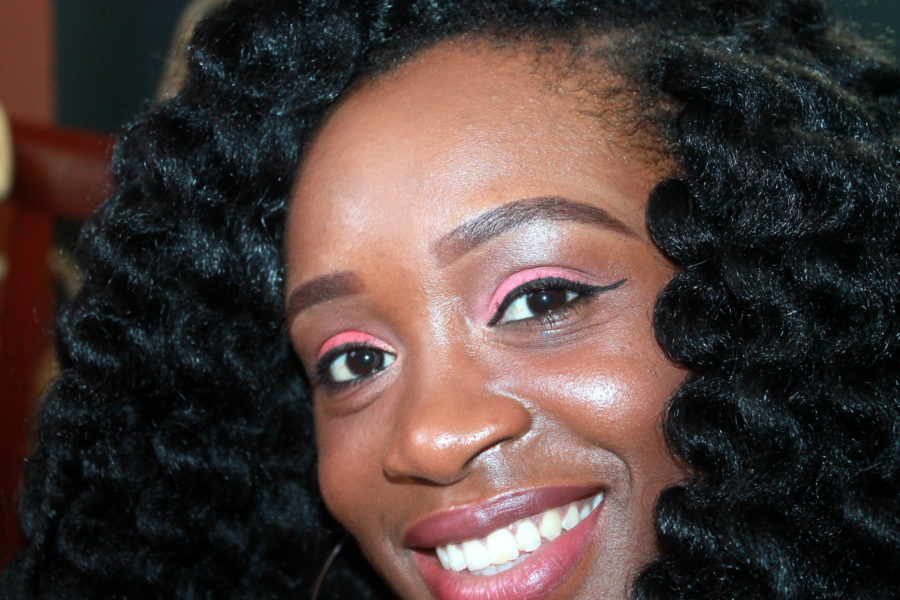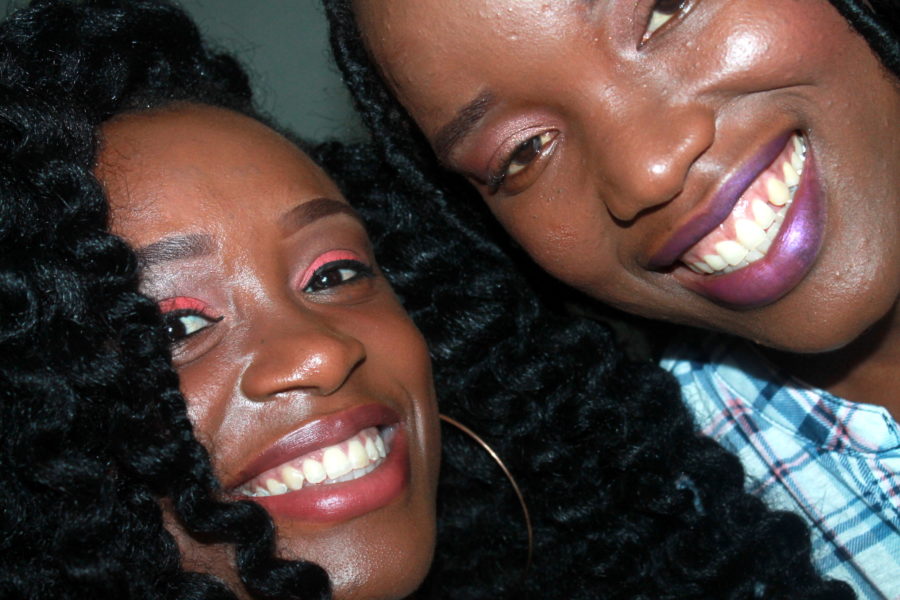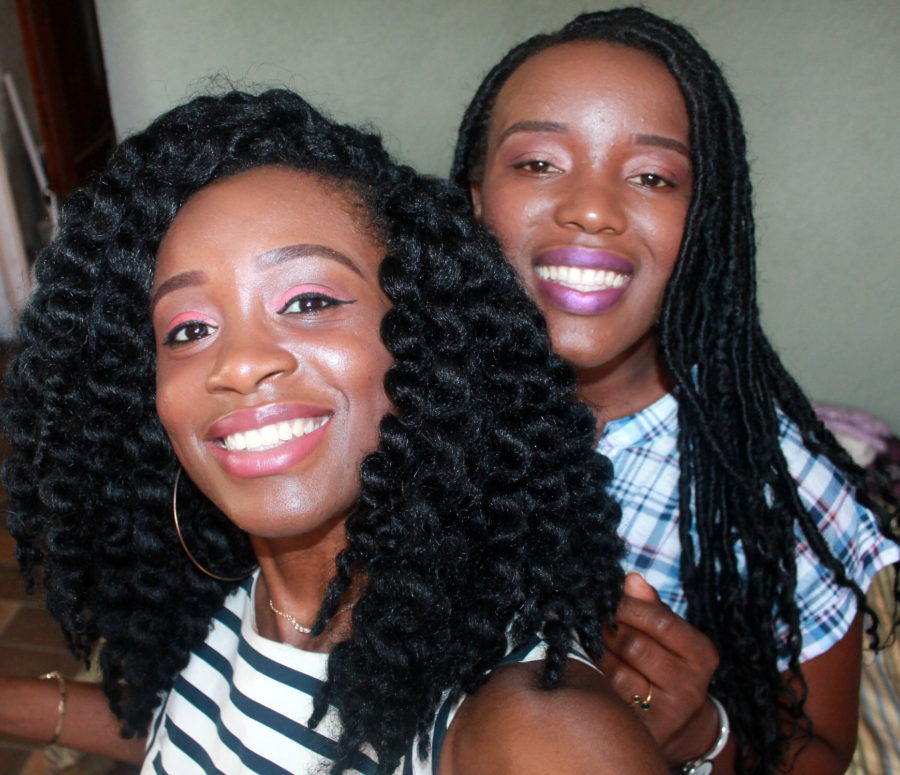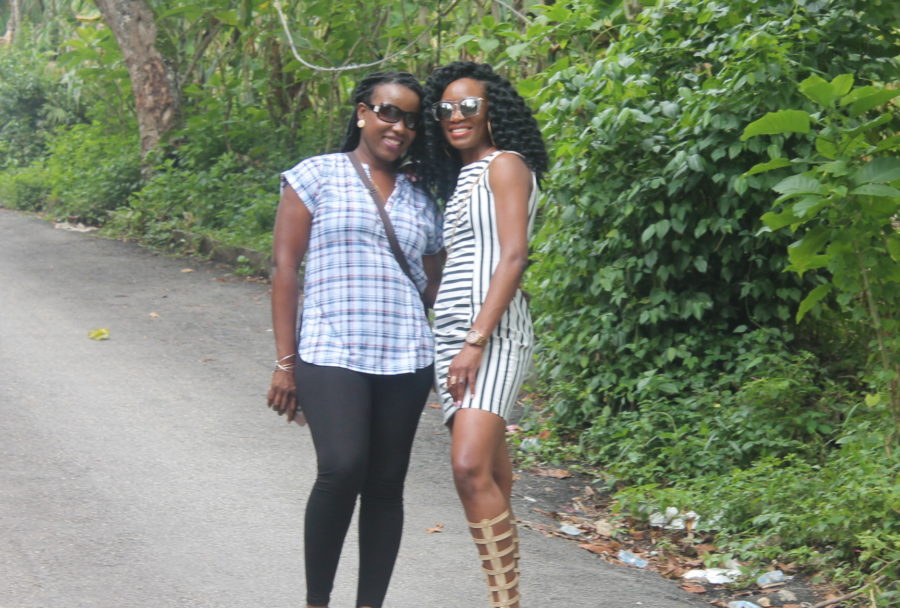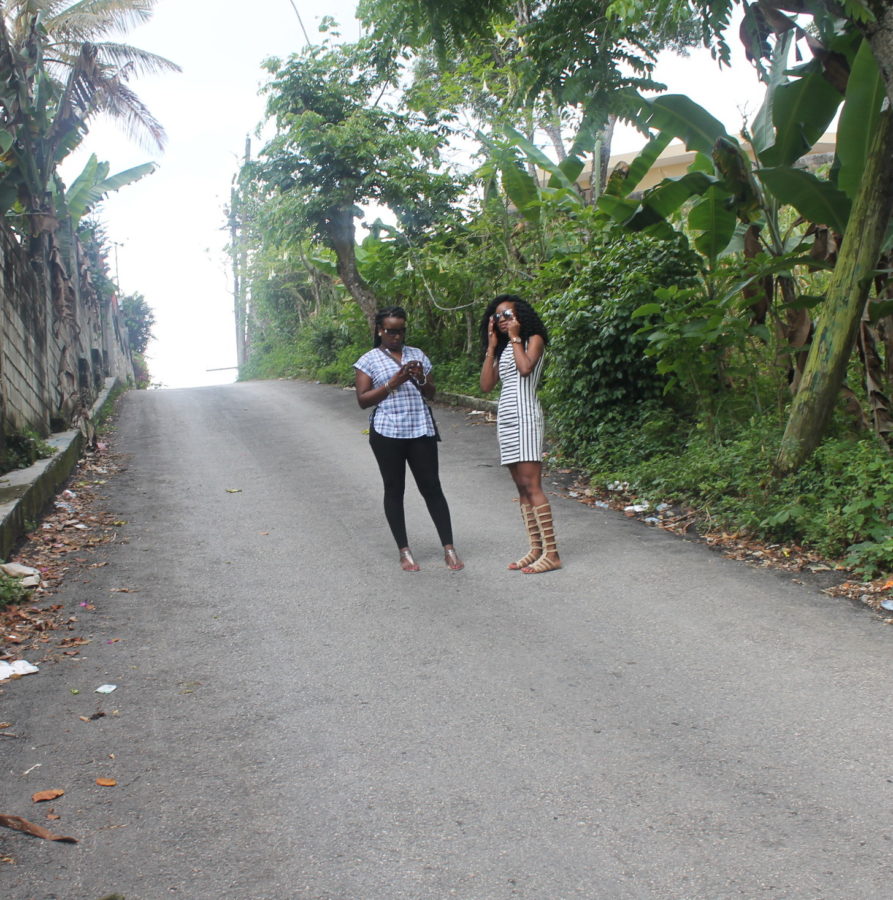 Ever since I bought this dress, it has come with me on every trip. I wore it in Haiti last year, in Dubai this past May and again on this trip! It was the best $10 purchase ever!
Anyway, that day, I also visited a friend that I've known since the first grade who's expecting her first child. Yup, 23 years of friendship and counting!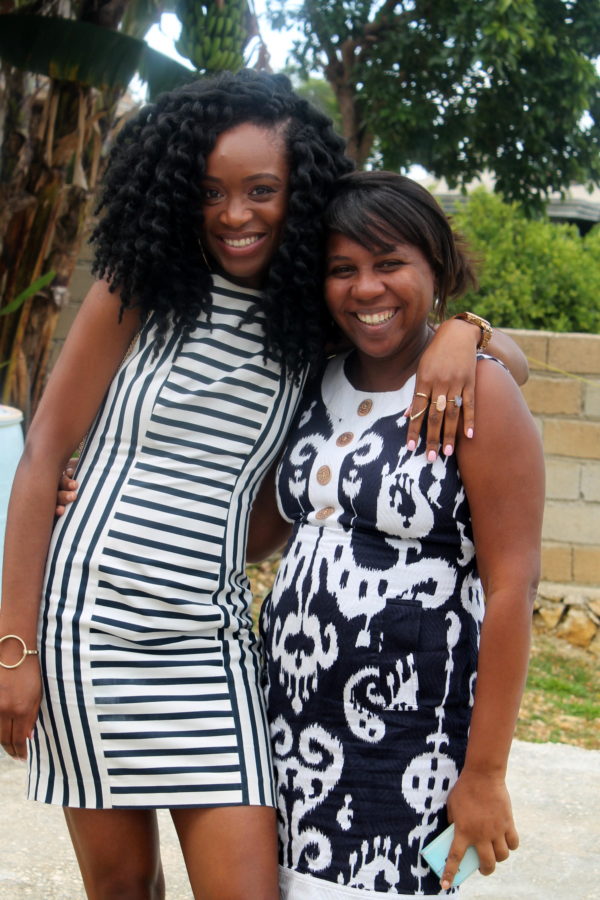 We ate some griot (fried pork) and plantains as we were on the way to Fort Jacques where we played tourists for a while… The view of the city from there was clouded a bit by the fog but nonetheless, it was breathtaking.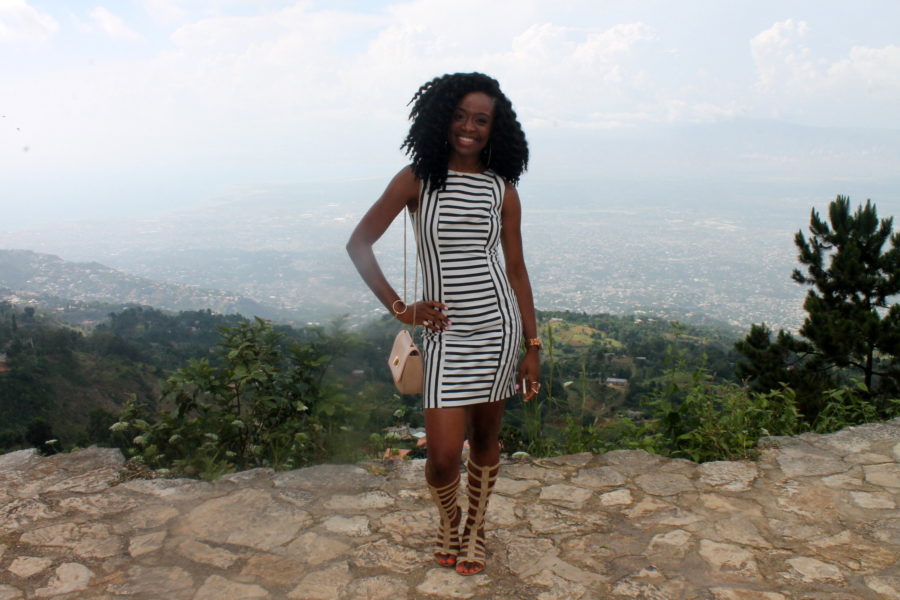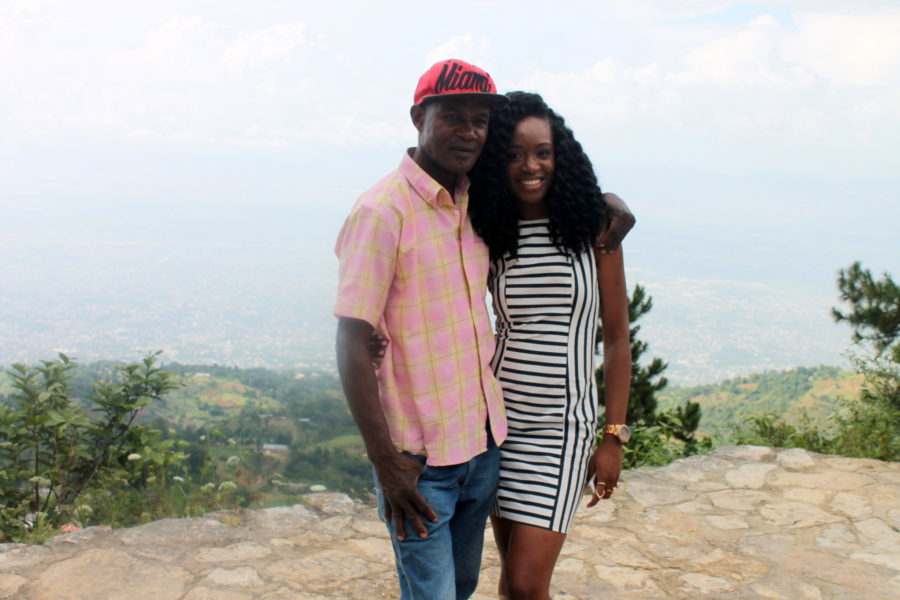 This must be dad's debut on the blog. Don't think I've ever shown him here before since he lives back home. That's where I get my lean physique from in case you were wondering:)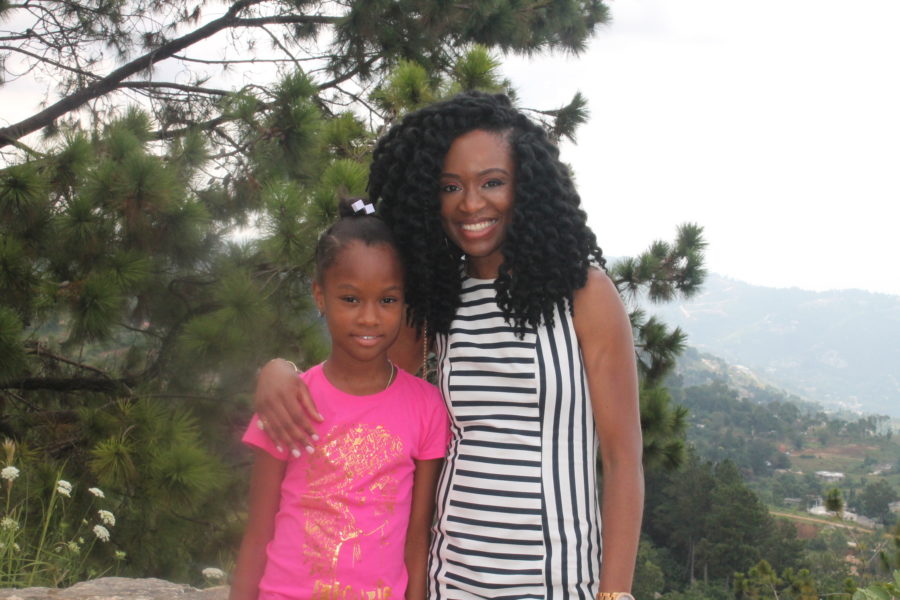 My precious niece 🙂 She looks exactly like I did as a child.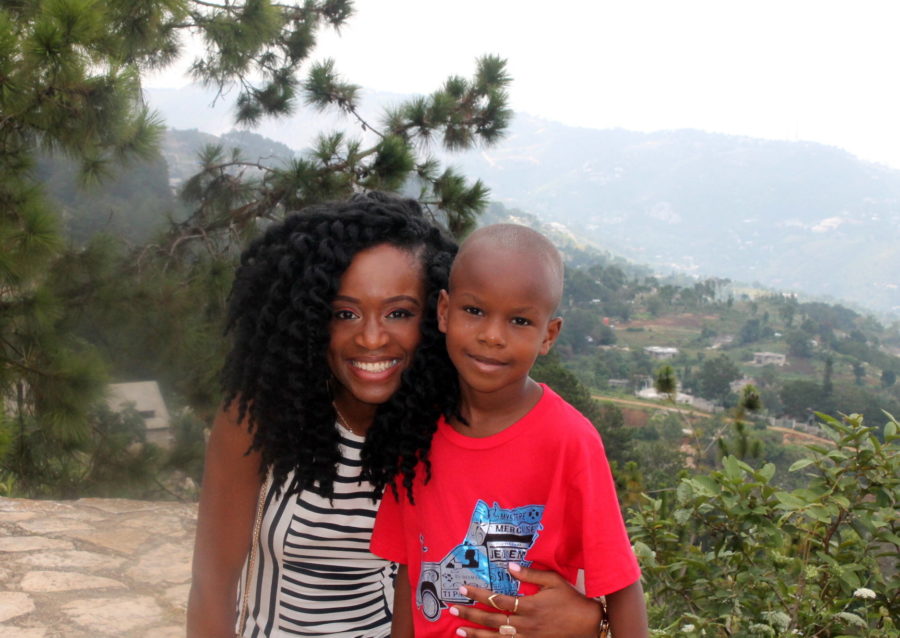 My nephew 🙂 Don't let that innocent face fool ya!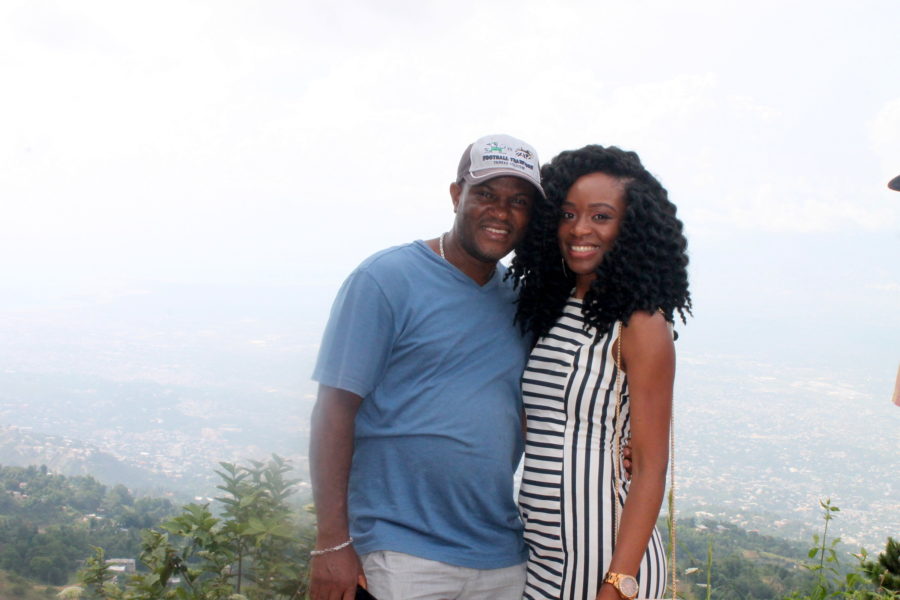 My brother 🙂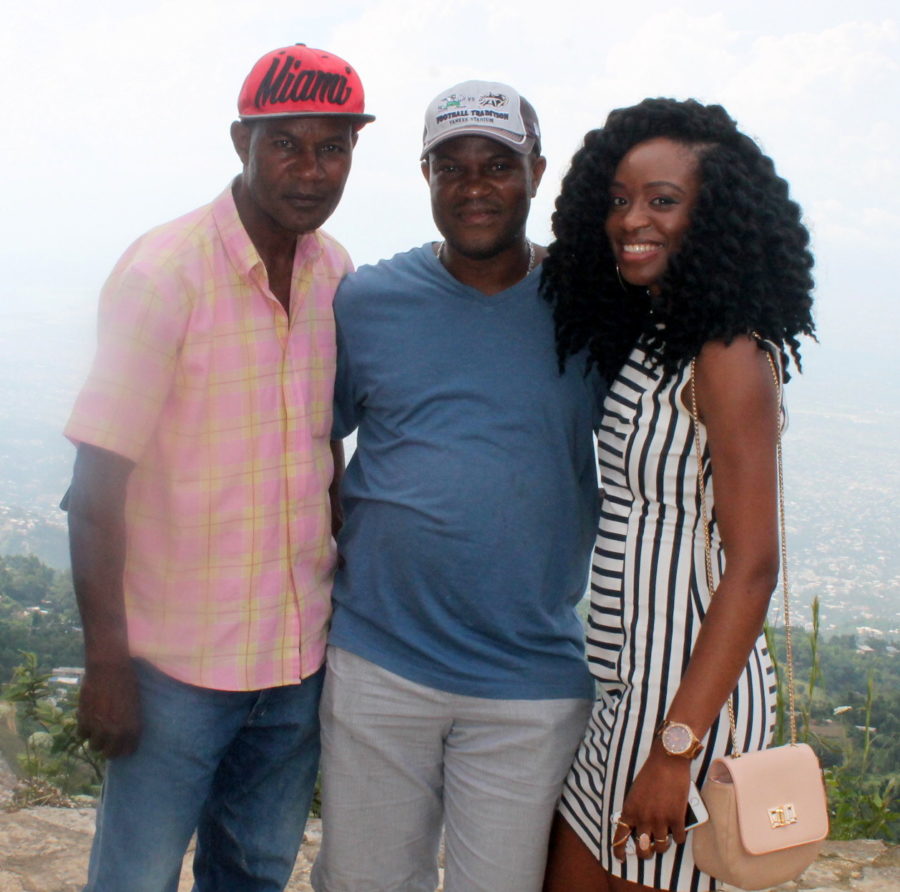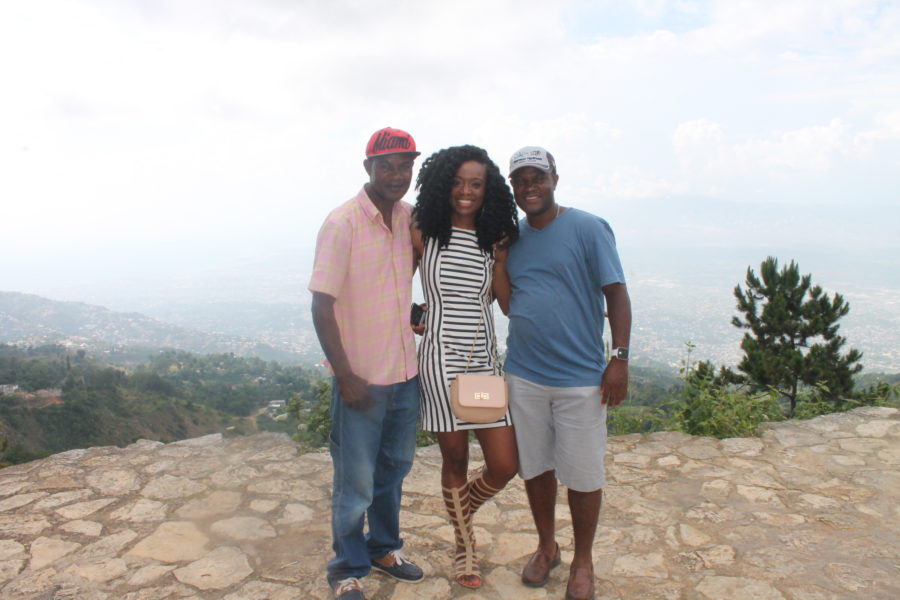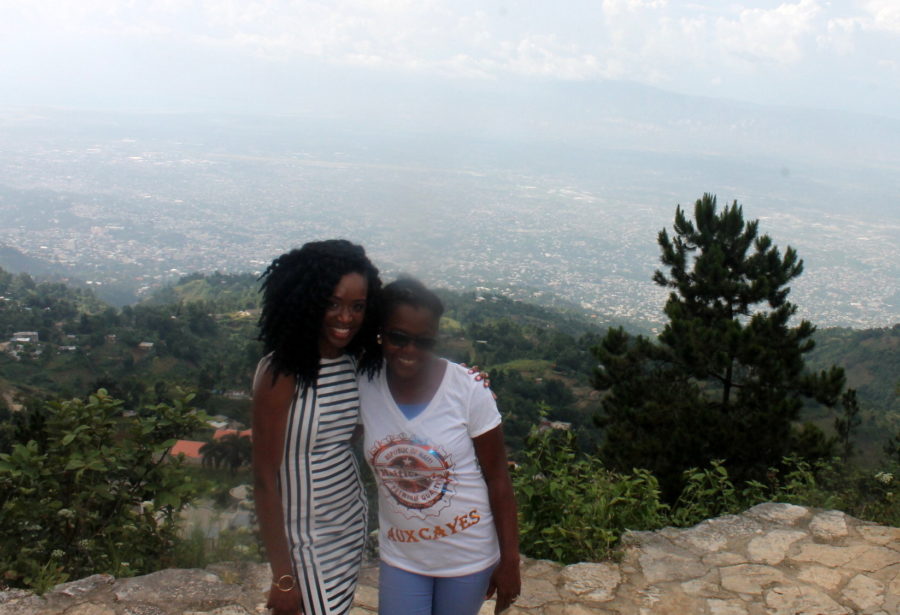 My sister in law 🙂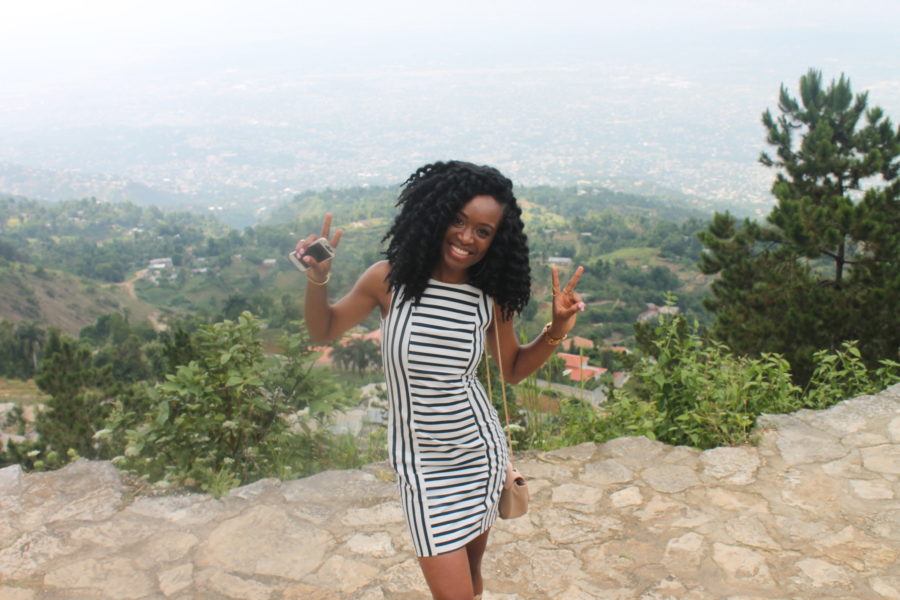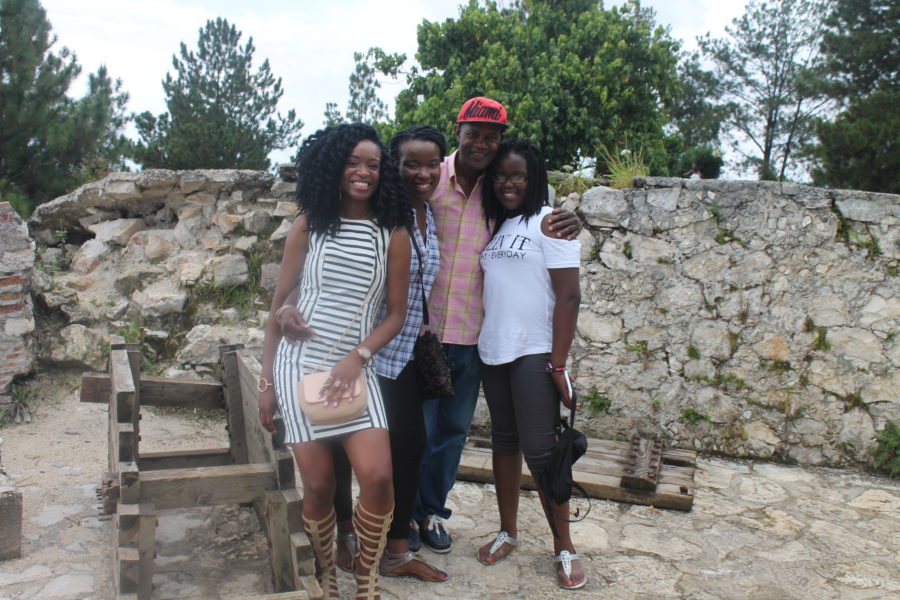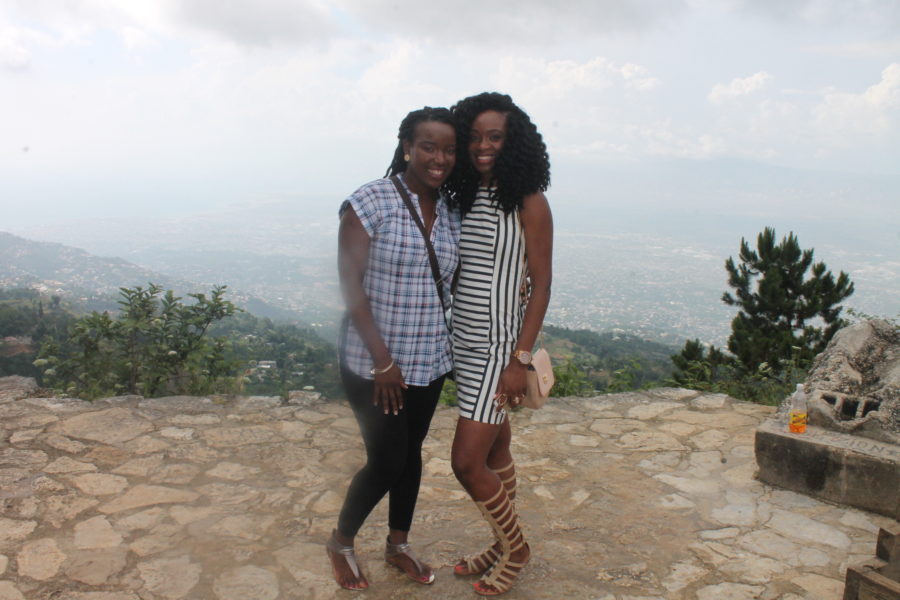 The cousin who inspired this whole trip! 🙂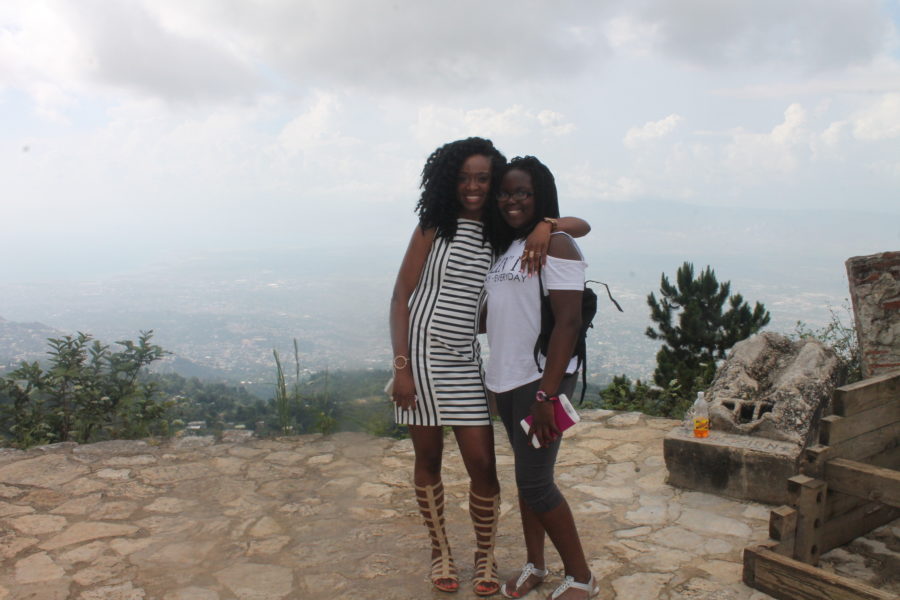 My little sis from another mother! 🙂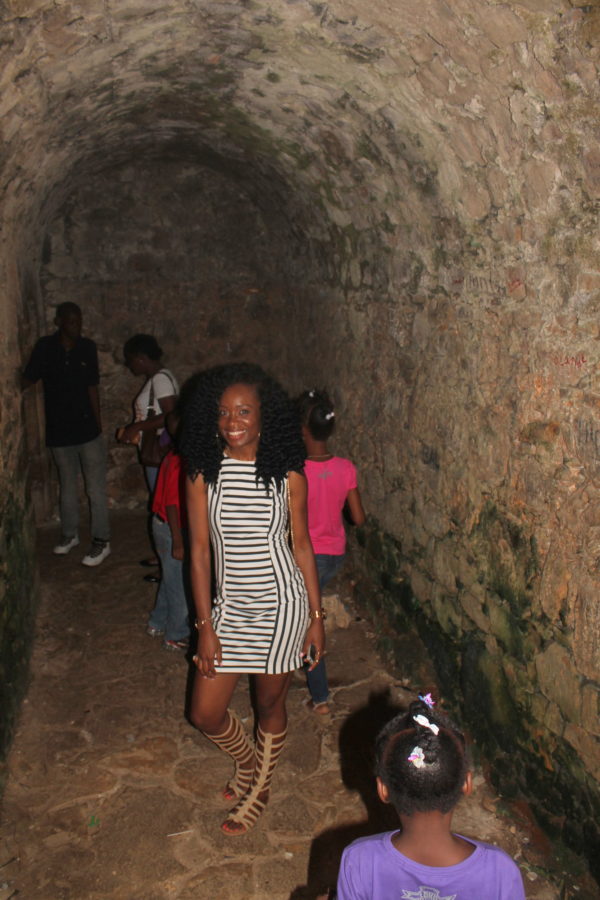 Fort Jacques holds so much of our history. Our tour guide Wendy who was a talented polyglot shared his extensive knowledge of the place from the inside out in French, English and Haitian Creole. It was built within a one year period after our independence from the French in 1804 in order to prevent their return in the country. The location which is on a mountain top was chosen because it provides a good view of the entire city and the bay where boats would come in from.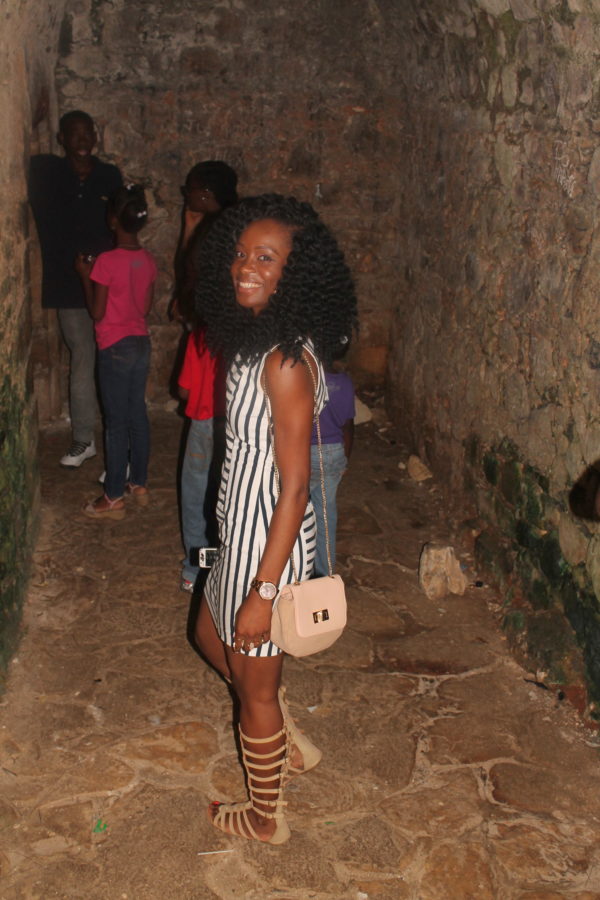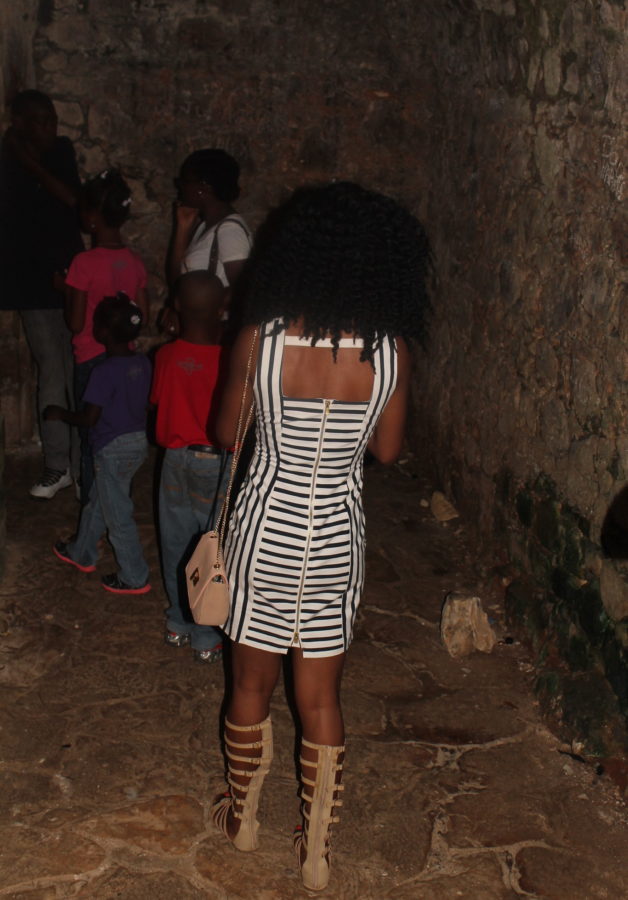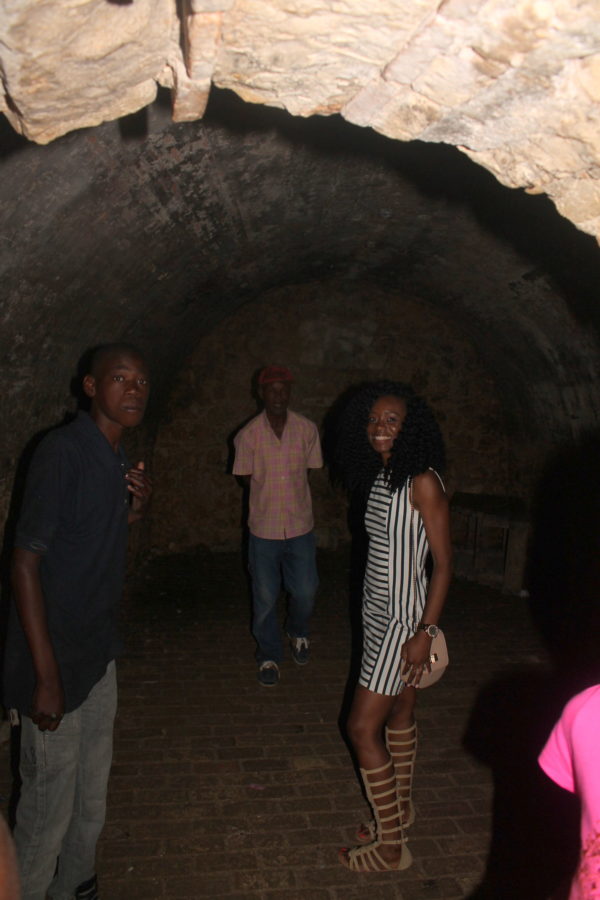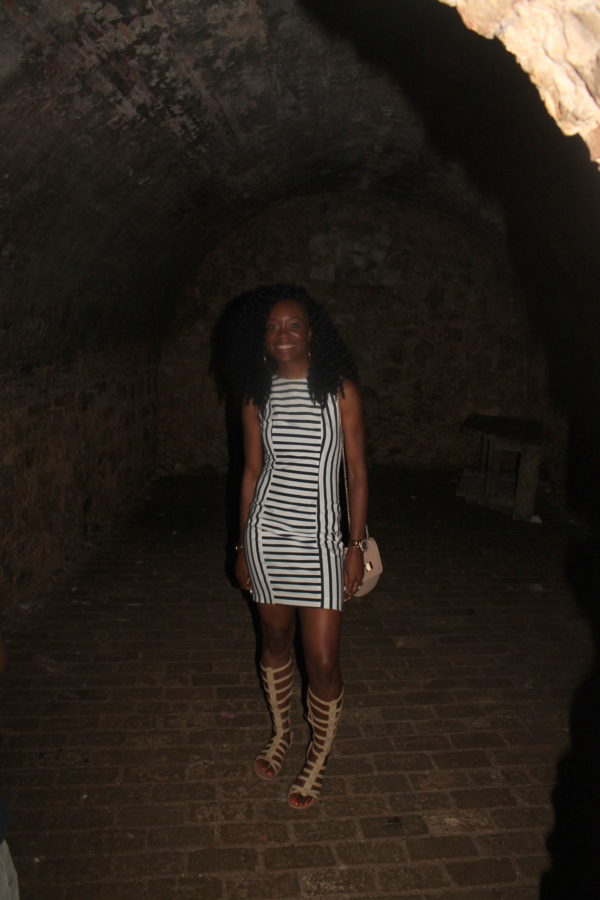 This dark room was built for security reasons. You could see someone coming in but someone on the outside can't see anything on the inside.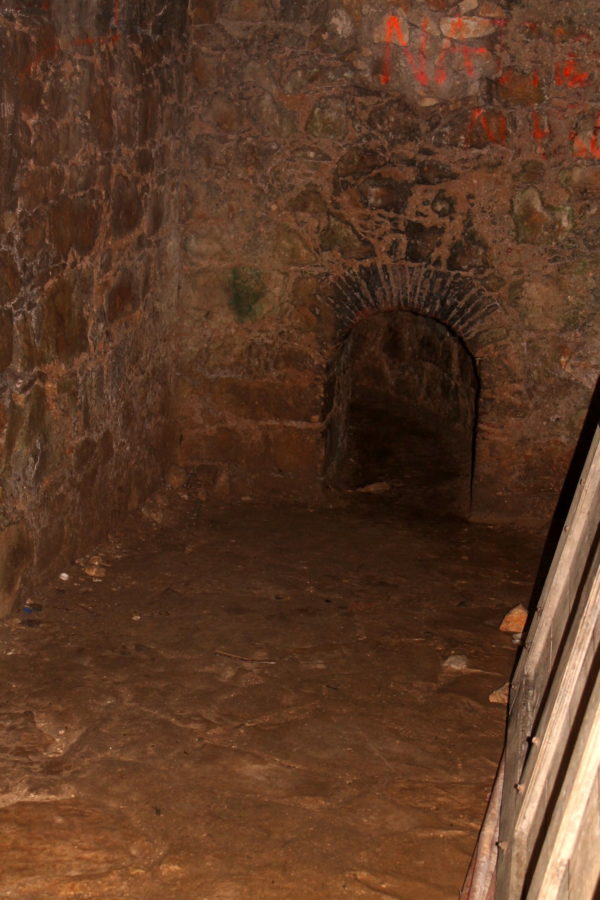 This secret passage way leads to Fort Alexandre which is nearby. In case this location was under attack, its occupants would be able to secretly escape at a moment's notice.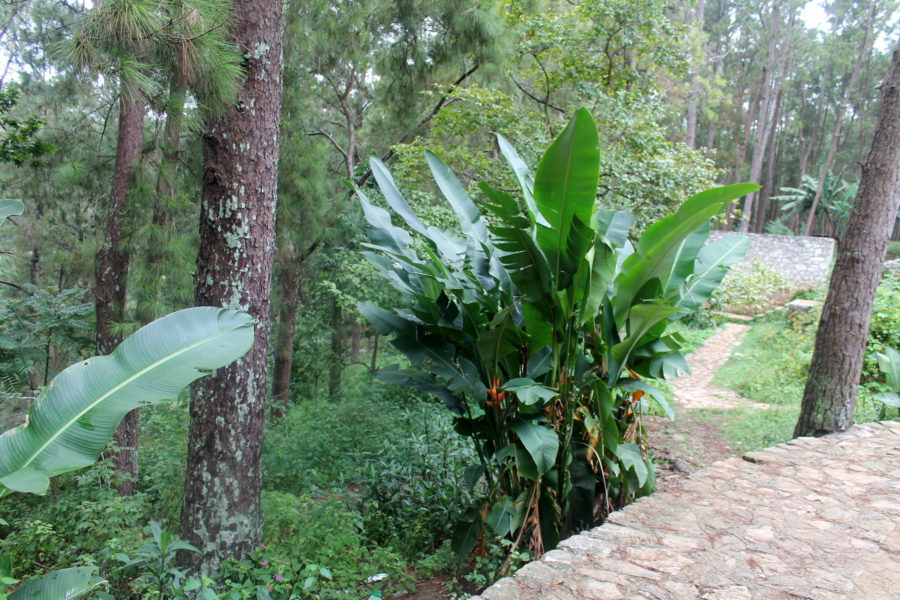 These canons were at the top of the fort, facing the city but after the damages caused by the 2010 earthquake, they were moved to this corner. I believe Wendy said they each weigh about 1200 pounds.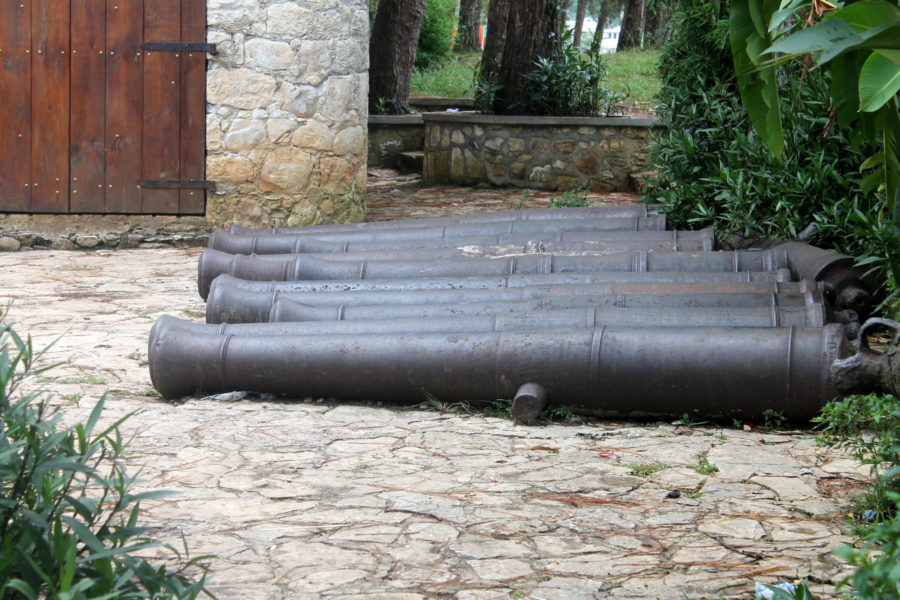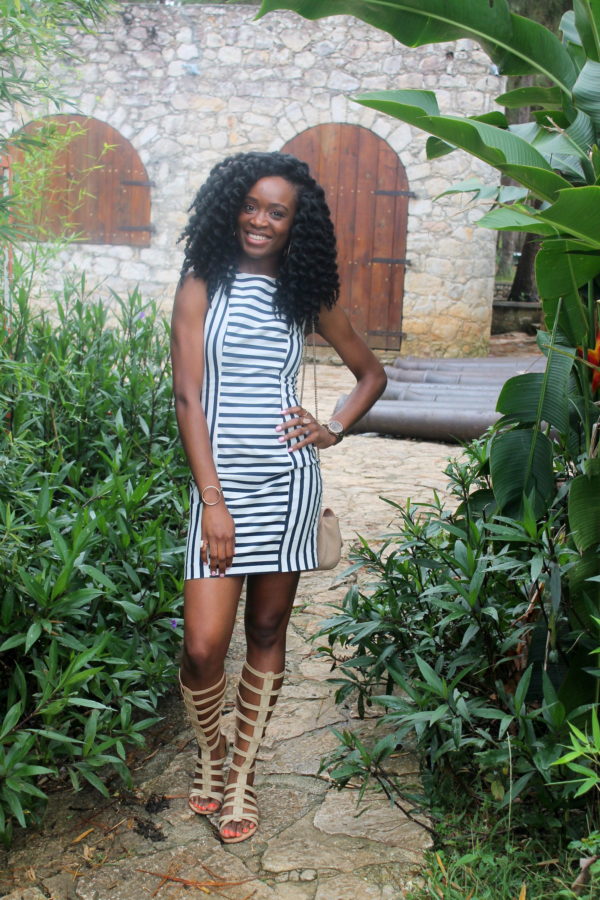 Dress: H&M // Gladiator sandals: CHARLOTTE RUSSE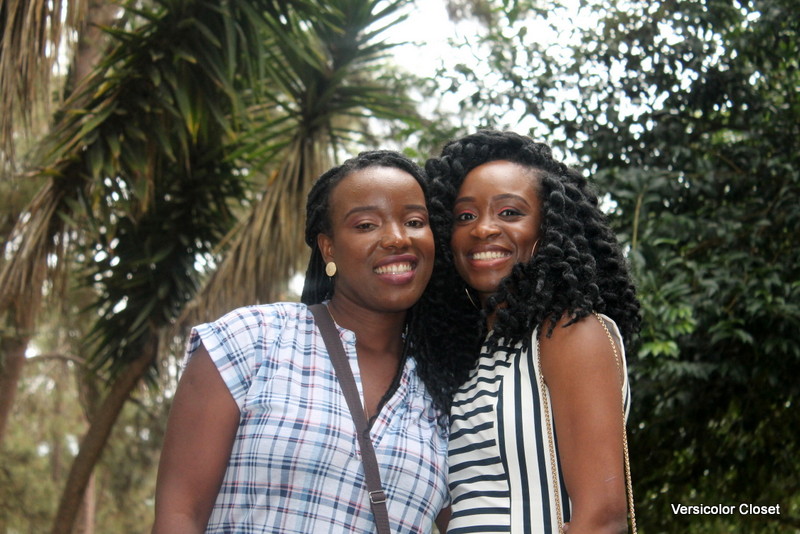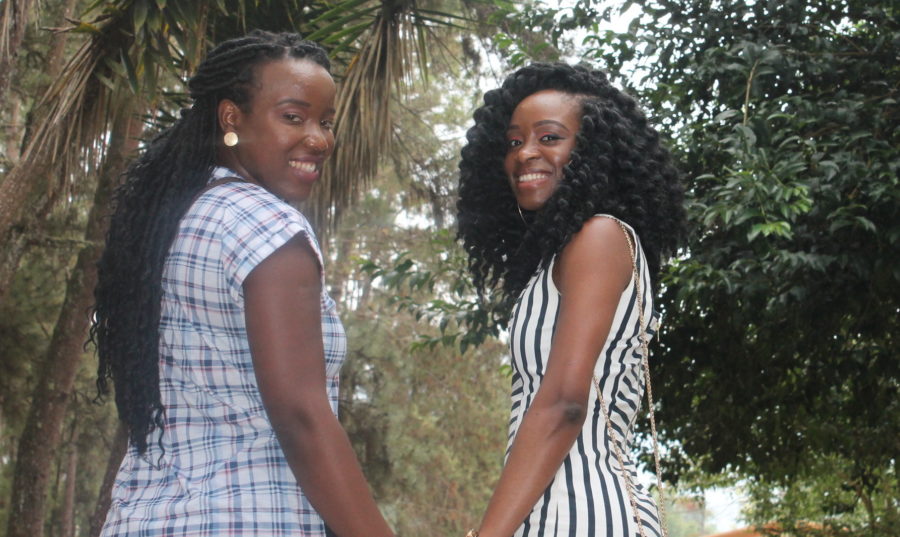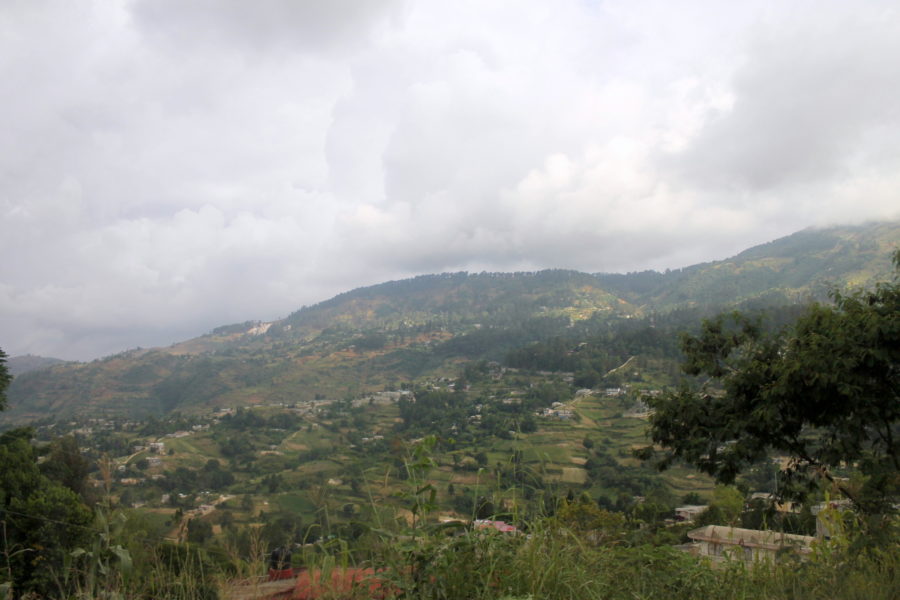 This sums up my first 3 days in Haiti. Please check back in later on this week for part 2 of this recap in which I'll share my quick getaway to Decameron resort.
Until next time beauties.
Versicolorfully yours,
Edwina