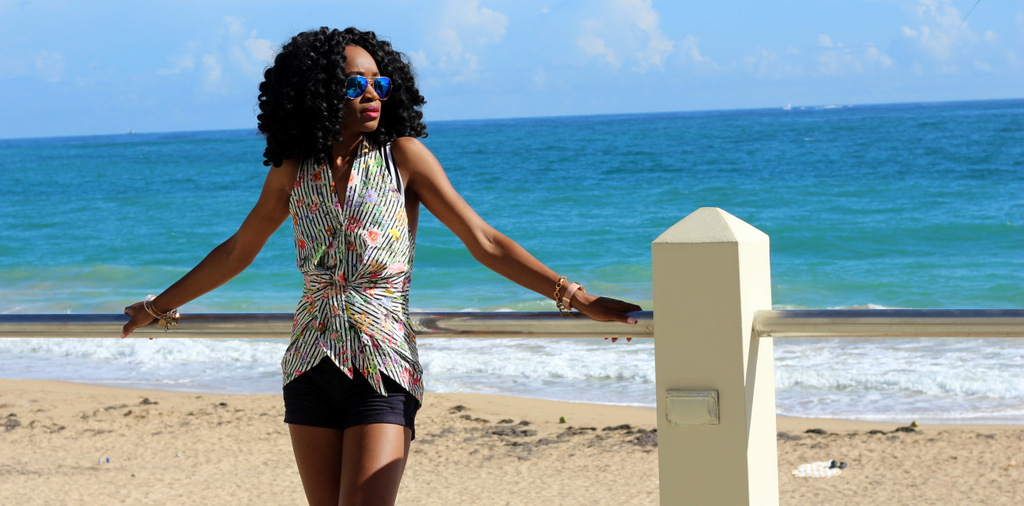 Since we spotted a waffle place on
day 1
, we knew exactly what we were having for breakfast and woke up quite early to get ready. I was so excited when I found that they not only had waffles but that I could also add salmon and jalapeños to my omelette. It was a great breakfast to get us ready to hit the road towards El Yunque.
If you look up videos of what to do in Puerto Rico, I am certain that a visit to El Yunque will almost always be at the top of the list of recommendations. This natural rainforest is nothing short of breathtaking. When we first arrived, a long line of cars queued up towards what we thought was the entrance but we later found out that it was the information center that you had to pay $4 per person to get into.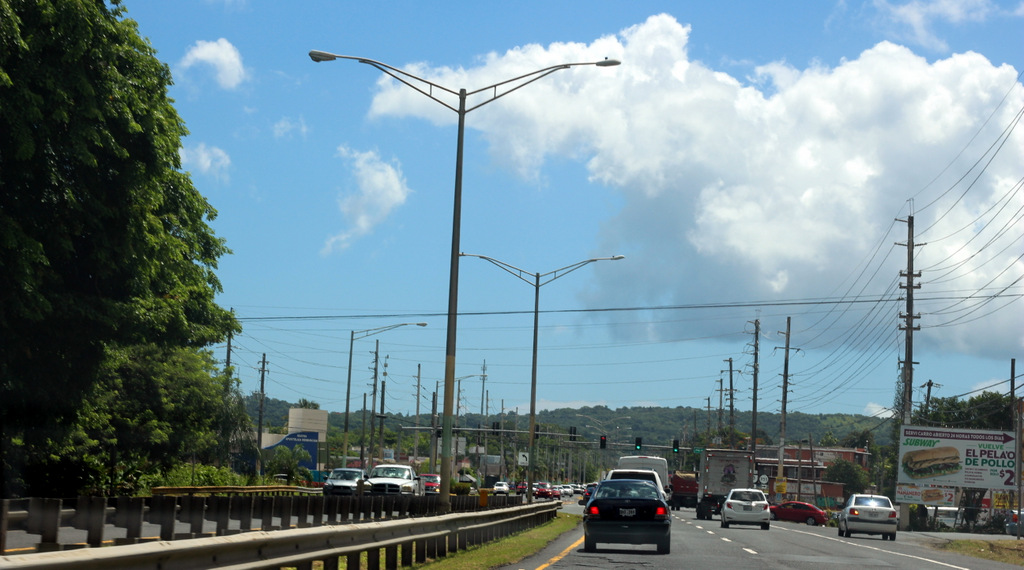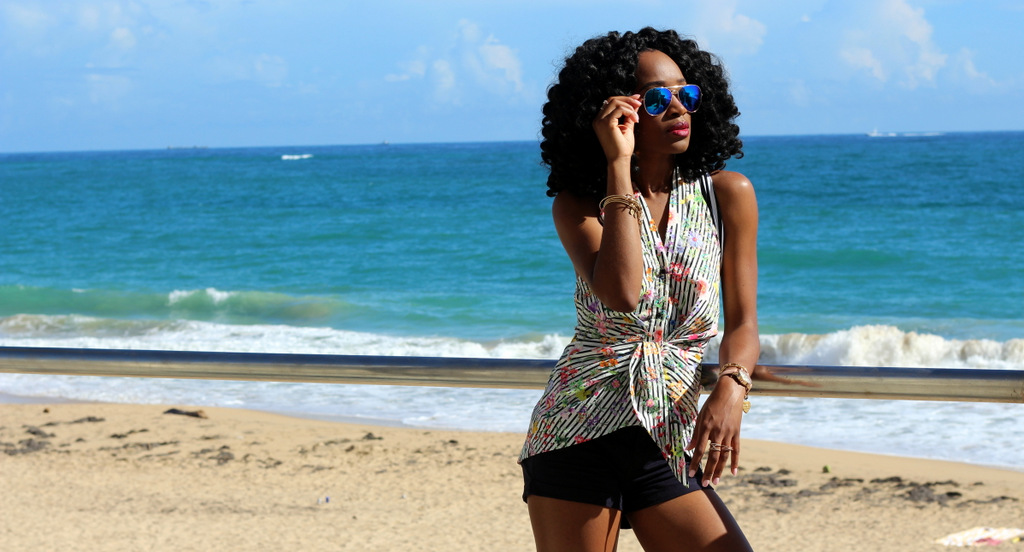 We figured we could just wing it without having any instructions and I'm glad we did. Once we drove up the mountain, we spotted different stops that had gift shops, restrooms and maps of the entire forest showing you where to go on the hiking trails. My cousin and I were mostly interested in seeing the waterfall so we headed even higher up until we reached La Mina Falls. We luckily found the last parking spot in the lot and used the restroom to change to our bathing suits.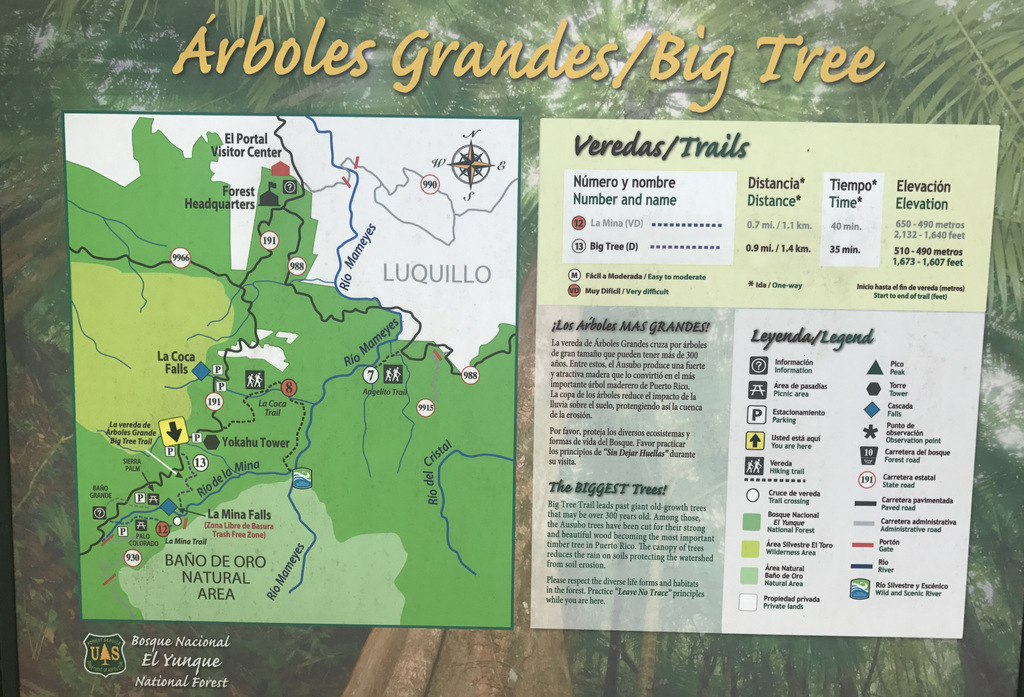 A pathway led down to the waterfall and bystanders warned us that going down with our flat sandals wasn't a good idea. Most of us didn't have sneakers on so we took the chance with our flip flops. A couple of minutes into exploring this natural wonder, we stumbled upon a cascading body of water which contained massive rocks. We climbed onto the rocks to take some pictures and couldn't believe how cold the water was. Nonetheless, the views were absolutely amazing and though we heard that there are rare species of frogs and other critters, we were thankful we didn't see any.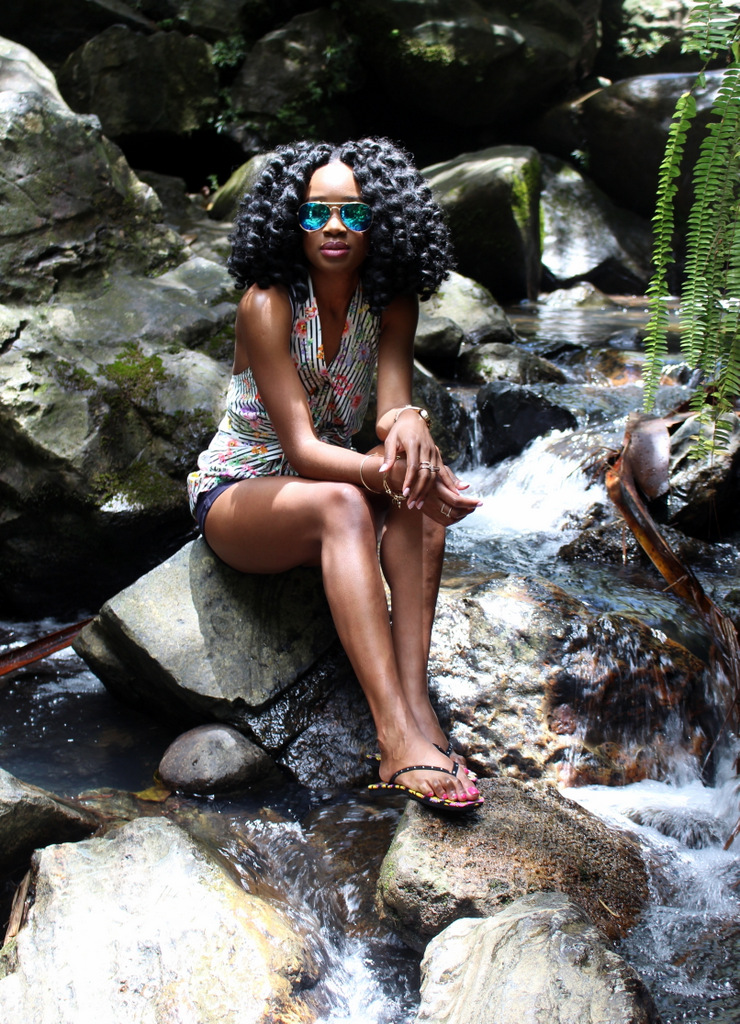 As we proceeded down the hill, someone mentioned to us that we had another 40 minutes of walking to go. The woman looked exhausted which worried me a bit especially because I was barefoot at that point since I gave my flip flops to my little cousin who forgot hers. But I figured we were already on our way so we may as well continue. I captured some shots of fellow visitors bathing in the rocky cascading waters and they appeared to be having so much fun. I just couldn't get over the fact that the water was so cold even though PR had tropical weather all year long.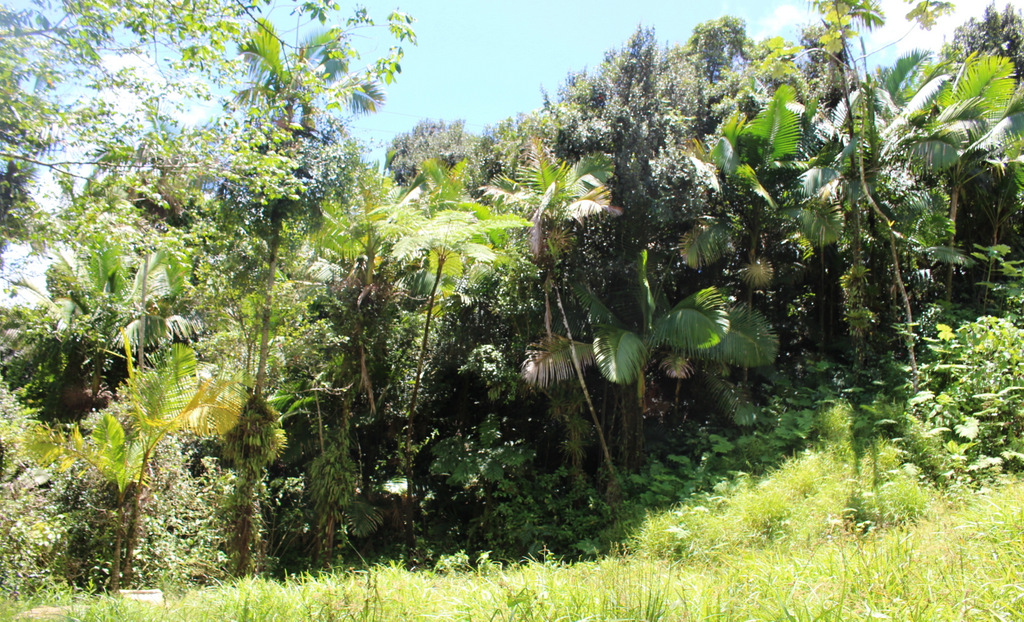 The pathway leading down to the waterfalls was made of smooth rocks which could be slippery when wet but it certainly wasn't as bad as some people made it sound. We also made it to the falls in about 25 minutes as compared to the 40 minutes the woman had estimated. Given the fact that we're from Haiti, hilly pathways were nothing new to us but we figured the people complaining had never walked on such terrains.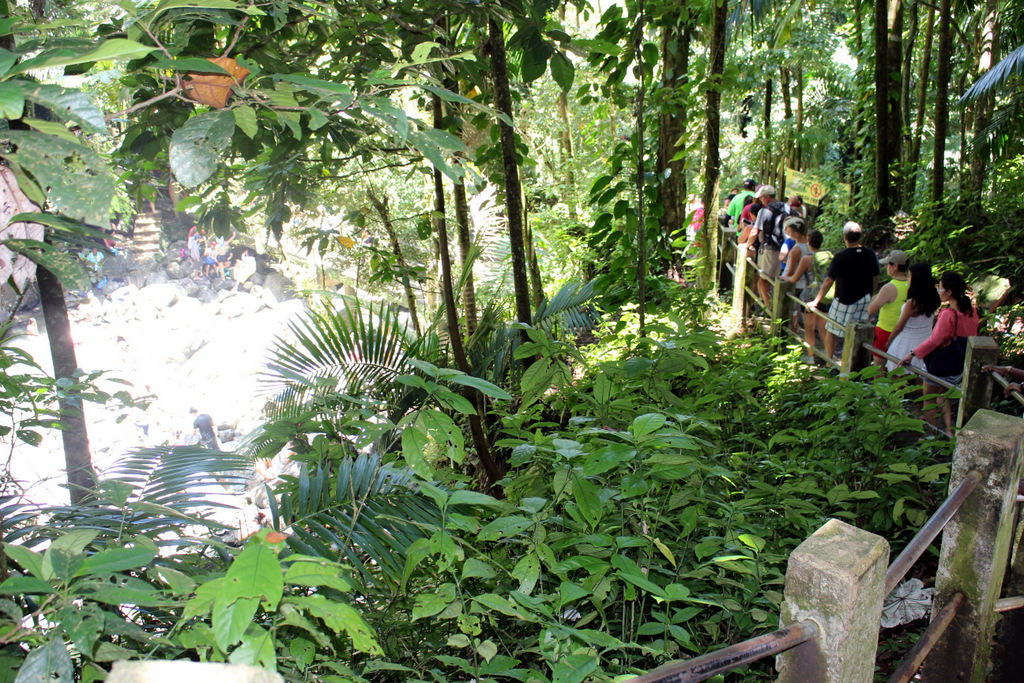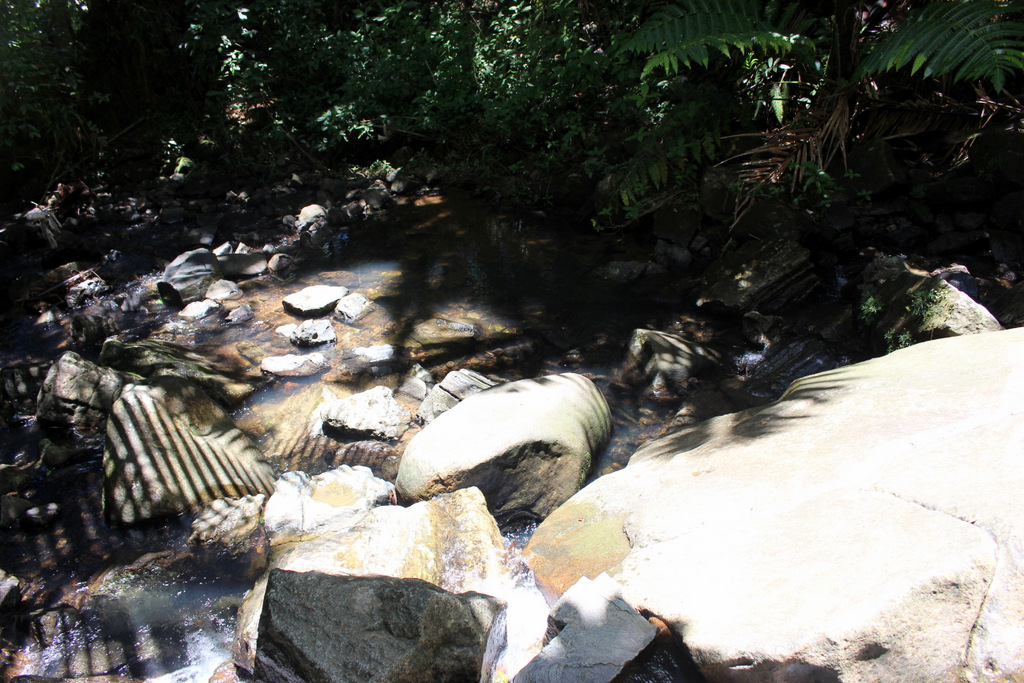 I digress… once we finally spotted the falls, I was in awe 🙂 It was simply beautiful. There's something so soothing about the sound of water splashing against the massive rocks and I simply didn't want the experience to ever end. I was still skeptical about getting in the cold water but there was no way I would come all this way only to turn around without fully experiencing what the magnificent Mina falls had to offer. We left our clothes in a corner and squeezed passed the dozens of tourists to get our feet wet. It took a while to adjust to the near freezing temps but it was magical.
We stayed there a while and realized that the area where the water fell into was super deep. Since we aren't great swimmers we relaxed in the shallow end until it was time to go.
We hiked 25 minutes back up the hill, grabbed something to eat on the way back down the mountain and drank fresh coconut water… We also stopped at one of the observation areas to take in the view of the city that lies underneath.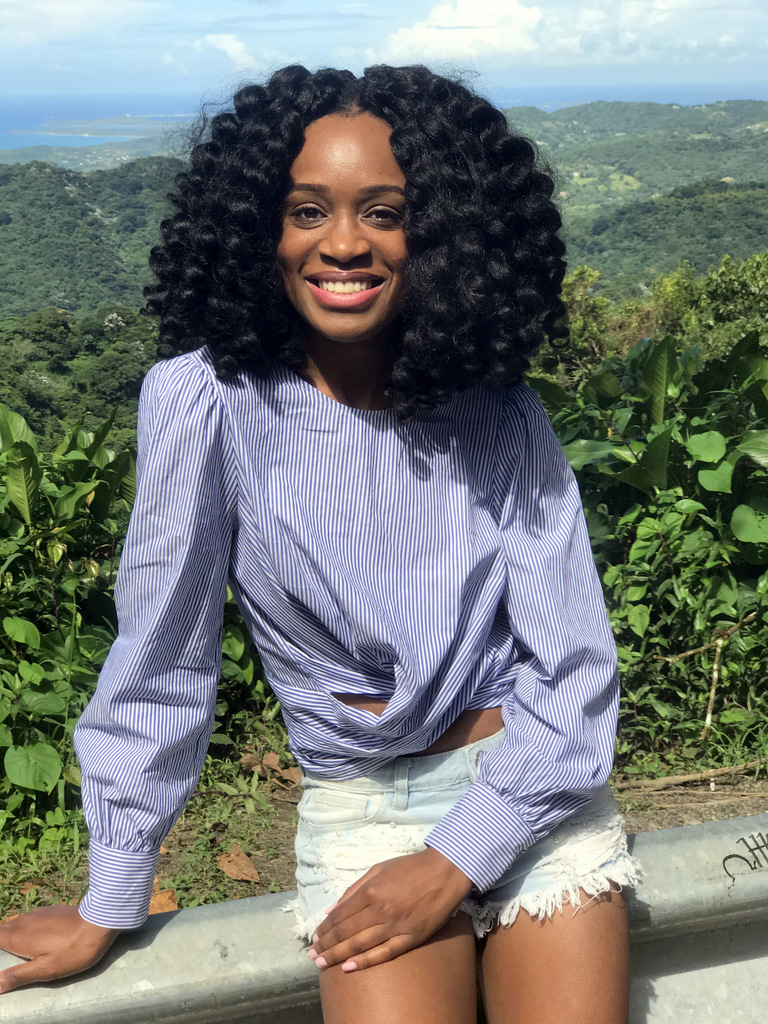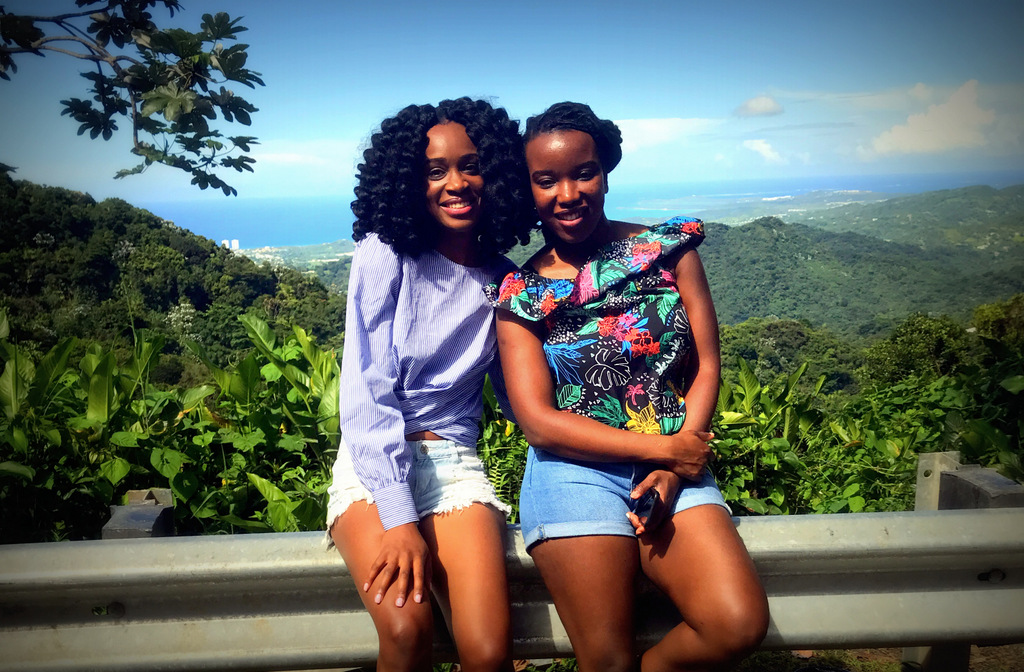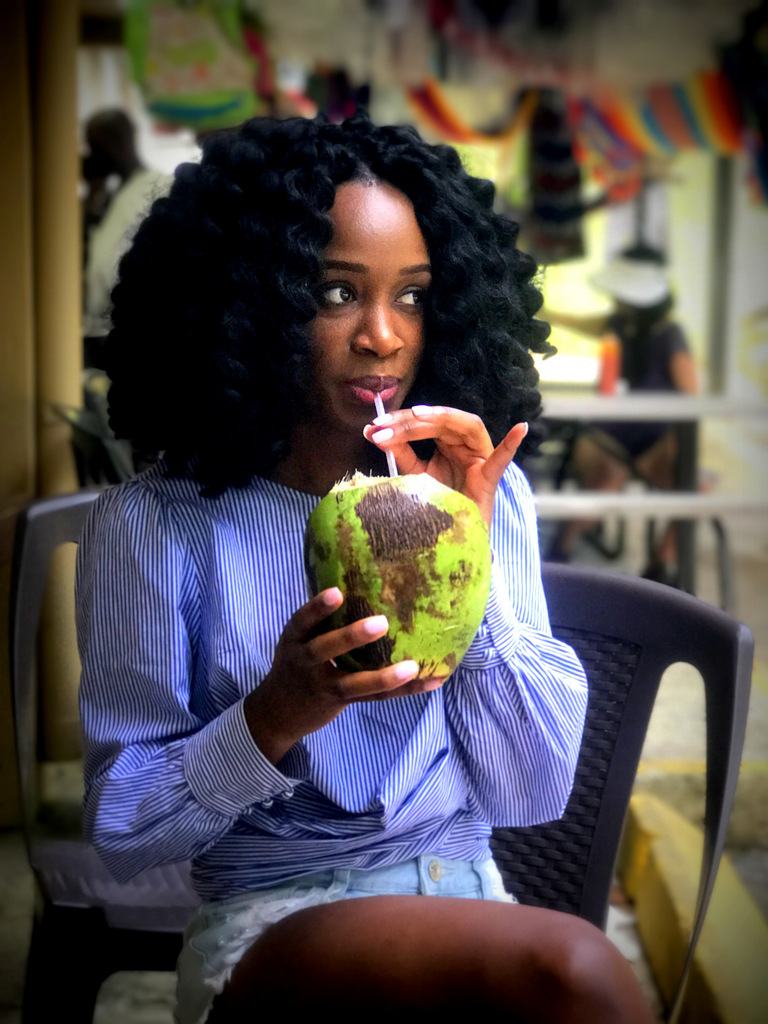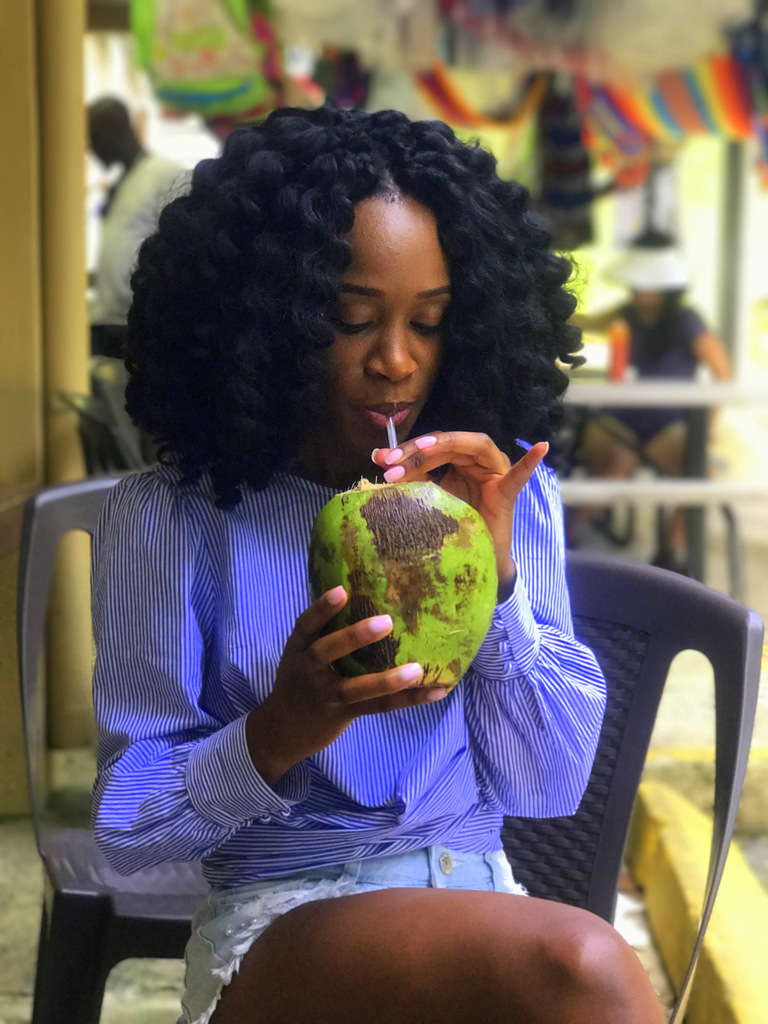 This top is from Zara (sold out). You can find a similar striped top
here
,
here
or
here
.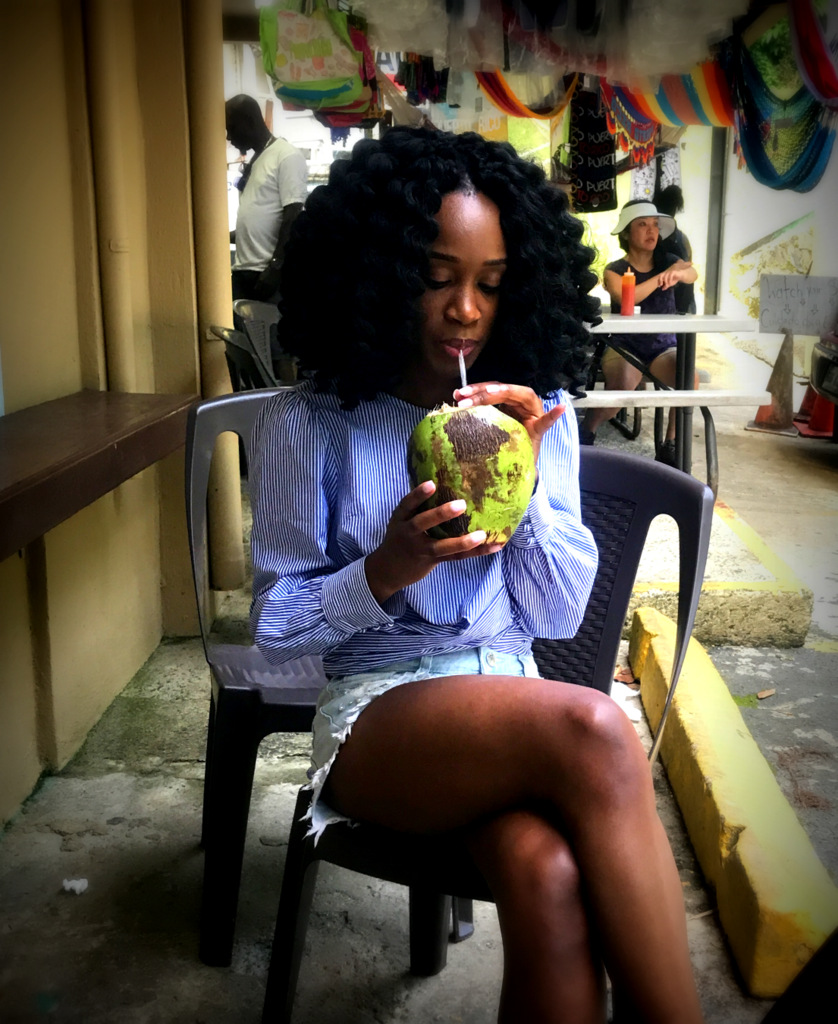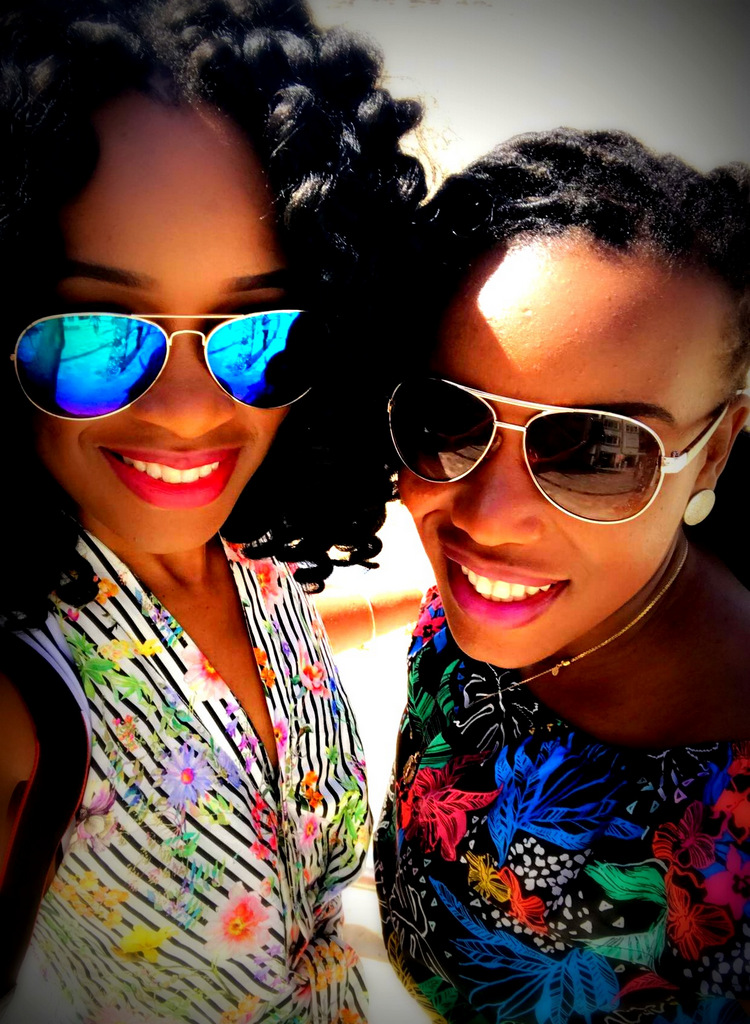 We then sat in traffic for a while before getting lost a bit which reminded me that I read a review that said to use Waze instead of Google maps when in PR. I can't confirm or deny that Waze works better as I've never used it but keep that in mind if you plan on renting a car there.
Later that night, we had dinner in Isla Verde at a restaurant called Metropol. I found it by googling best restaurants in PR and we were impressed. The long wait was worth the amazing Cuban and Puerto Rican spices that made us nearly lick our fingers after dinner. I ordered the grilled mahi mahi with white rice and black beans with sweet plantains on the side and as per usual, my stomach was so big that I had to suck it in for pictures. Now I know to take my pictures before dinner. We were exhausted after the day we had so we headed back to our hotel and slept the night away as we eagerly awaited the adventures of day 3!
Have you guys ever visited a rainforest? Do you enjoy taking in the beauty of nature? If you're in Puerto Rico, I highly recommend spending a day at El Yunque. It'll be the most soothing, relaxing activity of your trip for sure!
Until next time,