"Lots of people want to ride with you in the limo, but what you want is someone who will take the bus with you when the limo breaks down." – Oprah Winfrey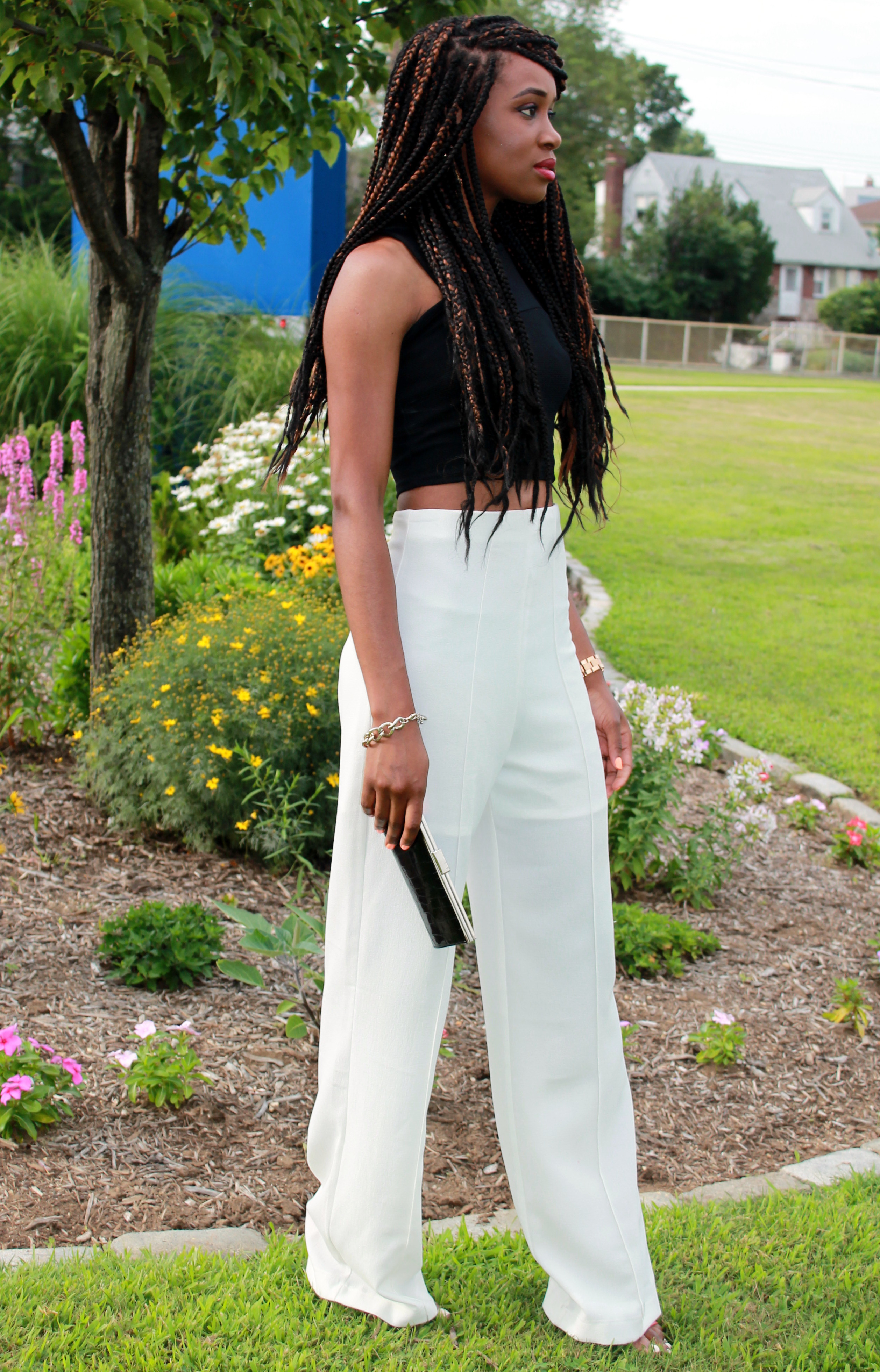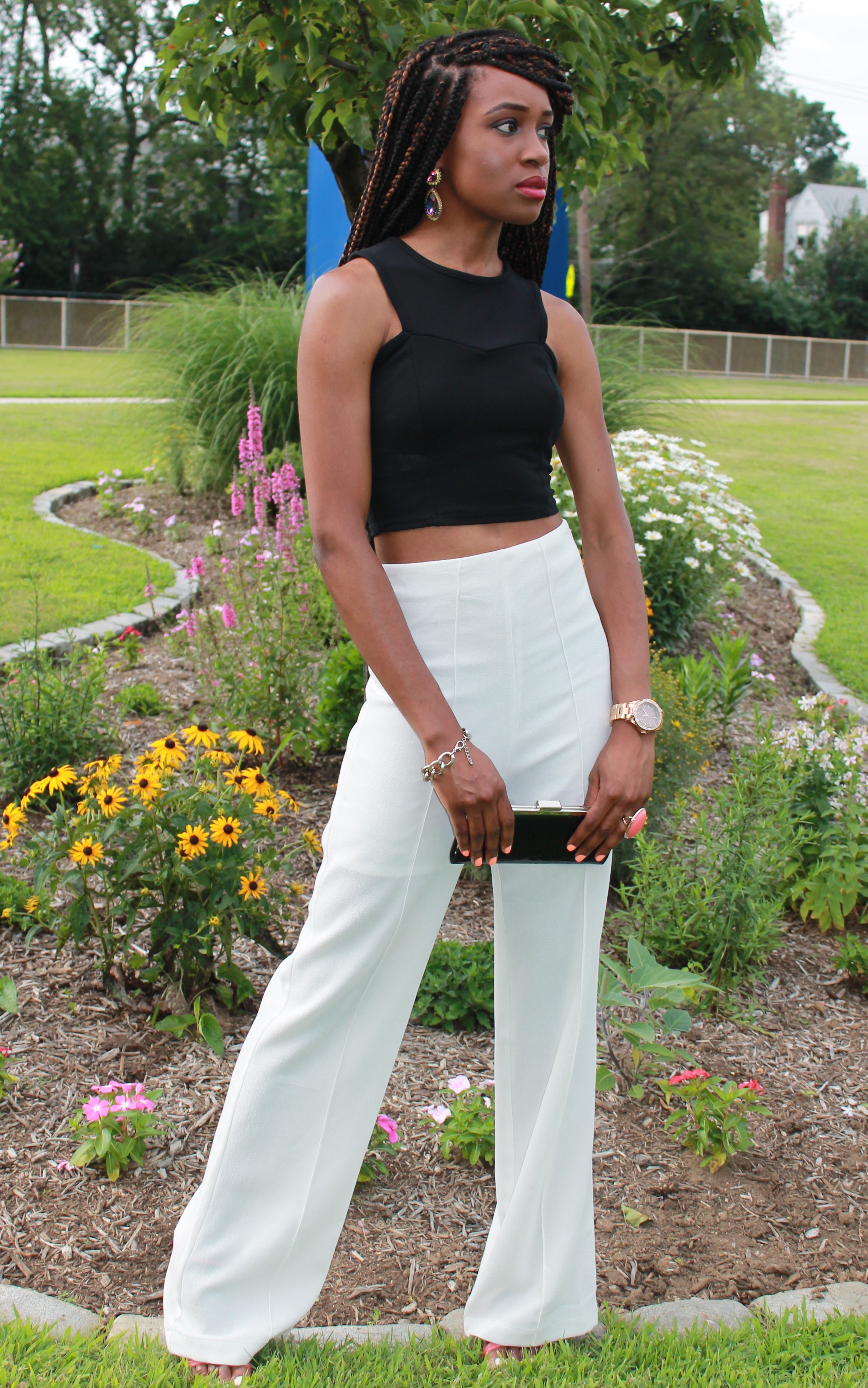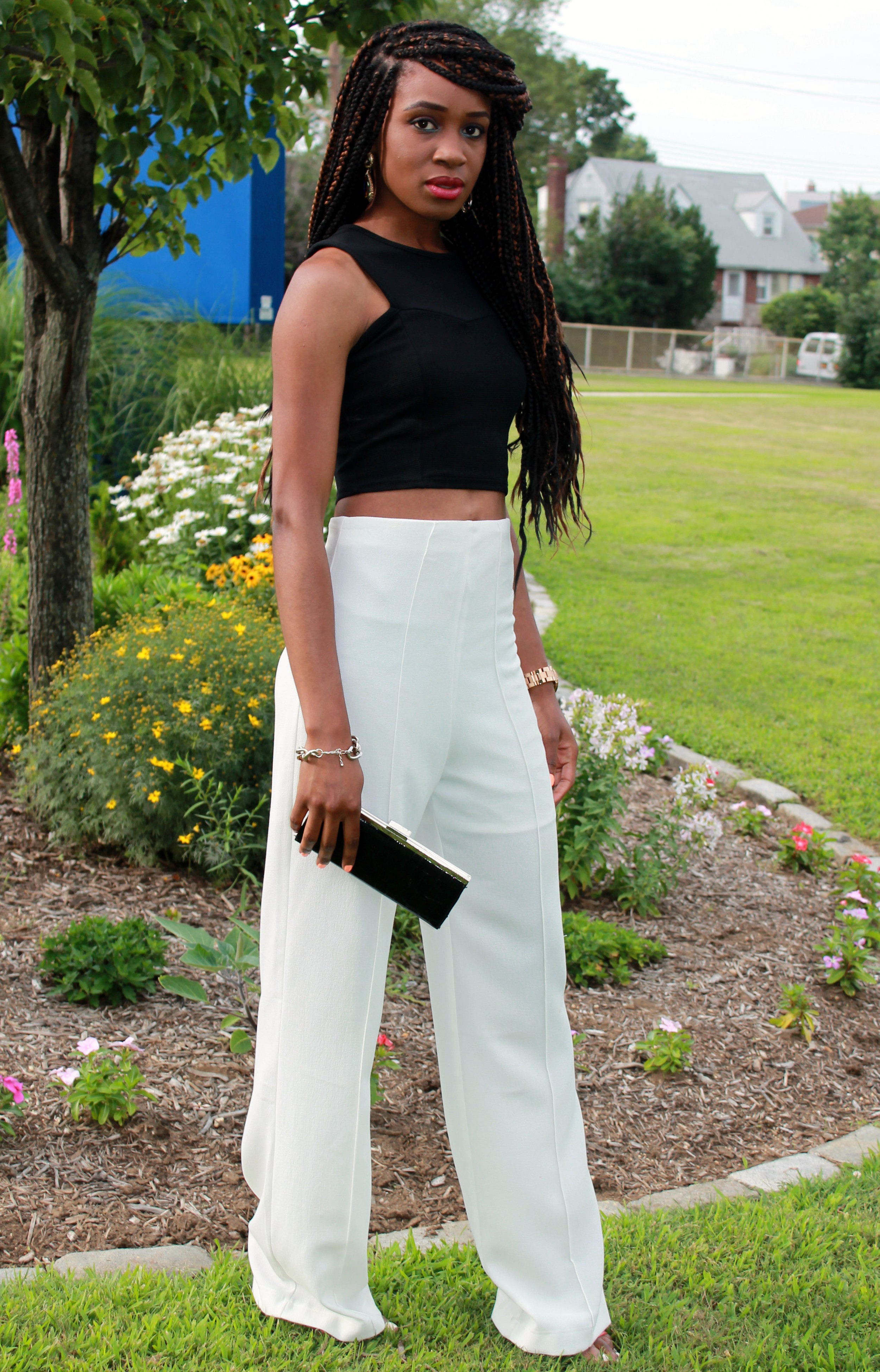 Outfit details: Necessary clothing crop top // Wide leg trousers from local boutique – similar // Zara heels – similar // Charlotte Russe clutch // Primadonna earrings // Michael Kors watch
Toodles beauties!
I would have never thought friendships could be made from social media, nonetheless Instagram. I mean, we live in a world where you have to constantly worry about your safety; so meeting up with strangers who are nothing but virtual acquaintances, is probably a risky thing to do especially because people can pretend to be whatever and whoever they want on the world wide web. But guess what? The same thing happens with those you meet in real life. I know firsthand what it's like to get to know and trust someone who puts up a front for years on out. How can someone pretend to be someone they aren't? I could never understand it. It's so much easier to just be yourself but that's a conversation for another day… One thing for sure is that the ugly truth always peeps its pretty head in due time! Excuse the oxymoron.
On social media, once you follow each other, build a virtual relationship, exchange a few emails and contact info, you end up breaking the ice way before you meet and chatting becomes that much easier especially for a shy one like me.
I have met and am continuing to meet fellow bloggers and other fashion lovers I probably would have never bumped into otherwise in real life and I'm loving it. These virtual friendships can definitely blossom into real life relationships that may pass the test of time or even business opportunities. Who knows? 
This past Saturday, I attended the birthday celebration of a fabulous fashionista I connected with from Instagram a few months ago after we realized we had a mutual friend. We had a blast! I initially intended to wear a simple white midi dress, but after realizing I got makeup all over it, (Oh! the joy of wearing white) I quickly switched to this pair of wide leg trousers (previously seen here) and paired it with a simple black crop top (previously featured here). Funny story: The birthday girl asked all her friends to wear black and white as she was wearing all red for the dinner. Apparently, she forgot to tell me and coincidentally enough, my photographer & BFF Malita of Maliny Collections and I both wore black and white and ended up 'following' the dress code unbeknownst to us. It was hilarious! More proof that you can never ever go wrong with a classic monochromatic pairing 🙂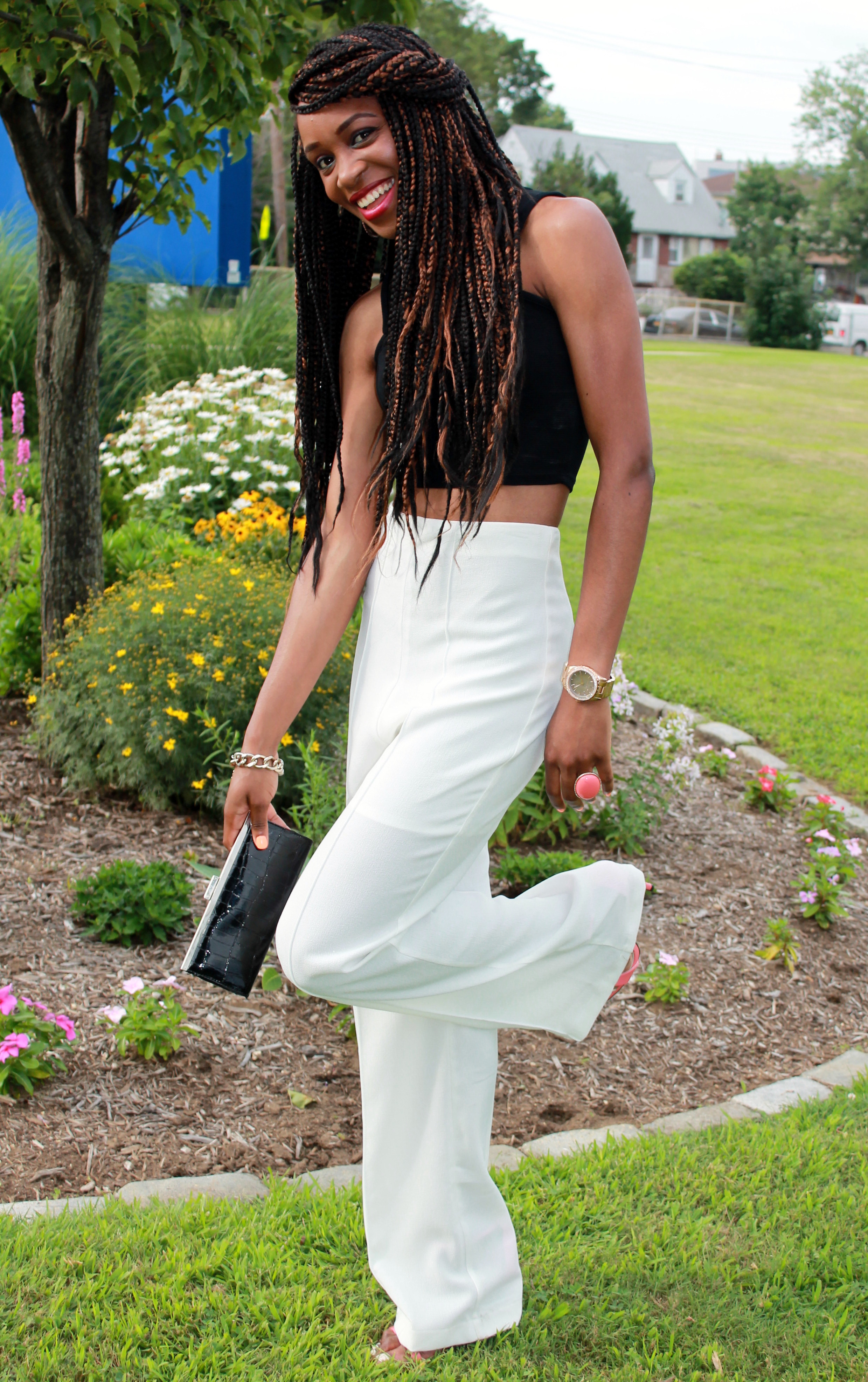 Photos: Maliny collections

Have any of you initiated friendships or business relationships from social media?